It is a really fun project if you want to hang out and be creative for an afternoon with a buddy.
The only supplies we needed were dye (we tried three different shades of pink and mixed various combos) and brushes.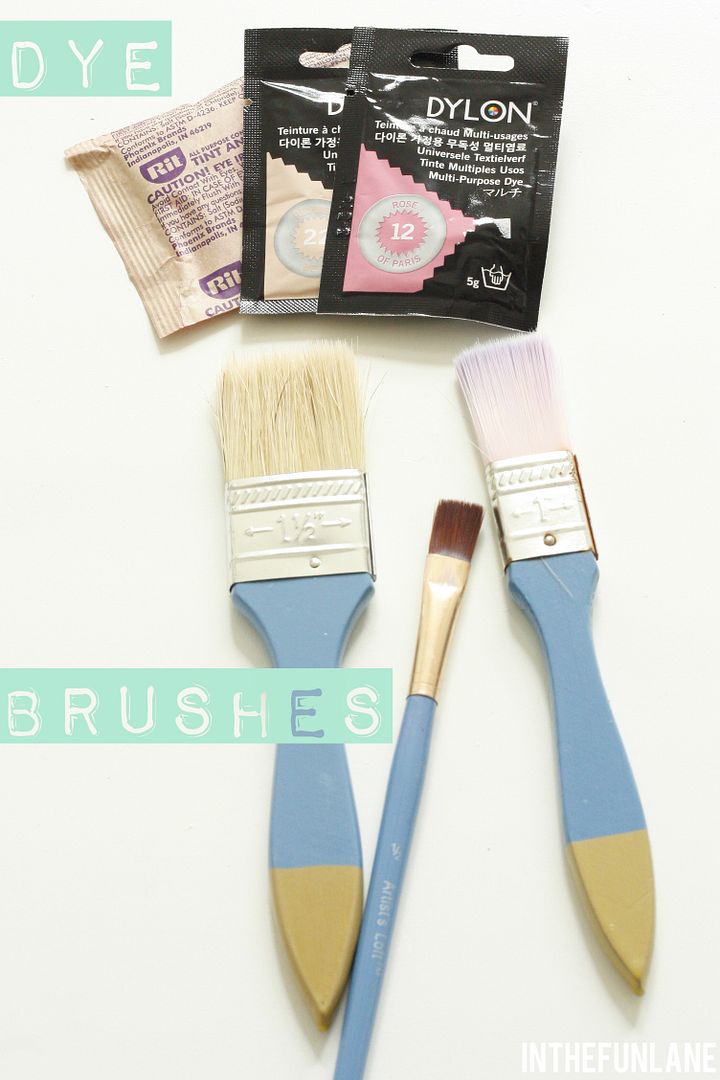 We had NO idea how the dye would look being brushed on. Would it bleed? look weird?
In the end it actually resembles water colors! (which I am madly obsessed with right now, so it was a win)
Obviously my creativity stalled out at first with a series of hearts. You know I love them.... but they just didn't look that cool.
So I splattered the case once I was all done for a graffiti twist. The other case got a simple plaid treatment. I intentionally let some stripes be faint or worn out looking. Perfection is not the aim here!
Kate whipped up a gorgeous ombre effect on her cases! I LOVE the brush strokes that show through. You may recall that I did an ombre pillow tutorial last summer (check it out here), but I think this is a very cool and unique take on it. Now we just need to bug Kate into getting her own blog up and going!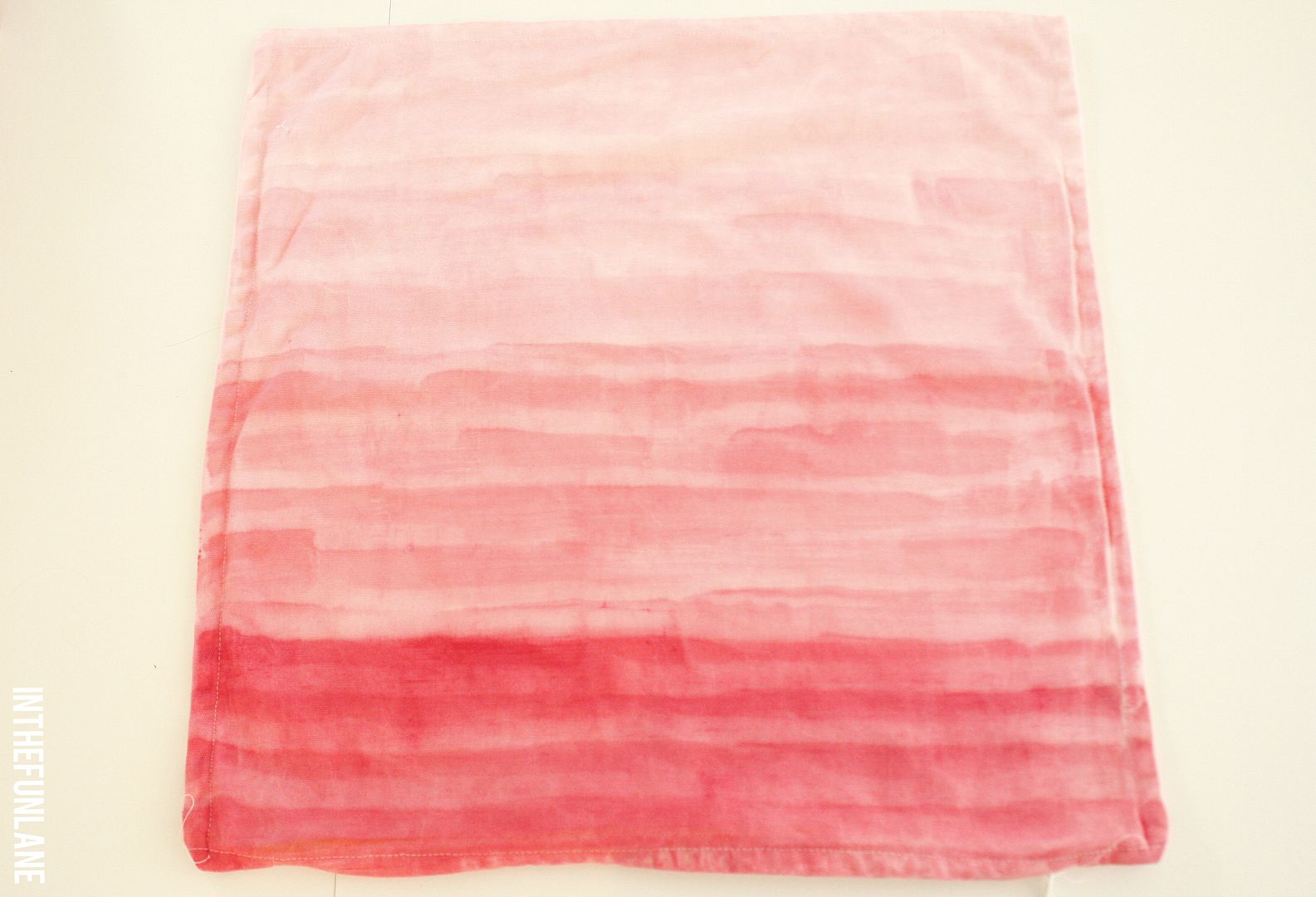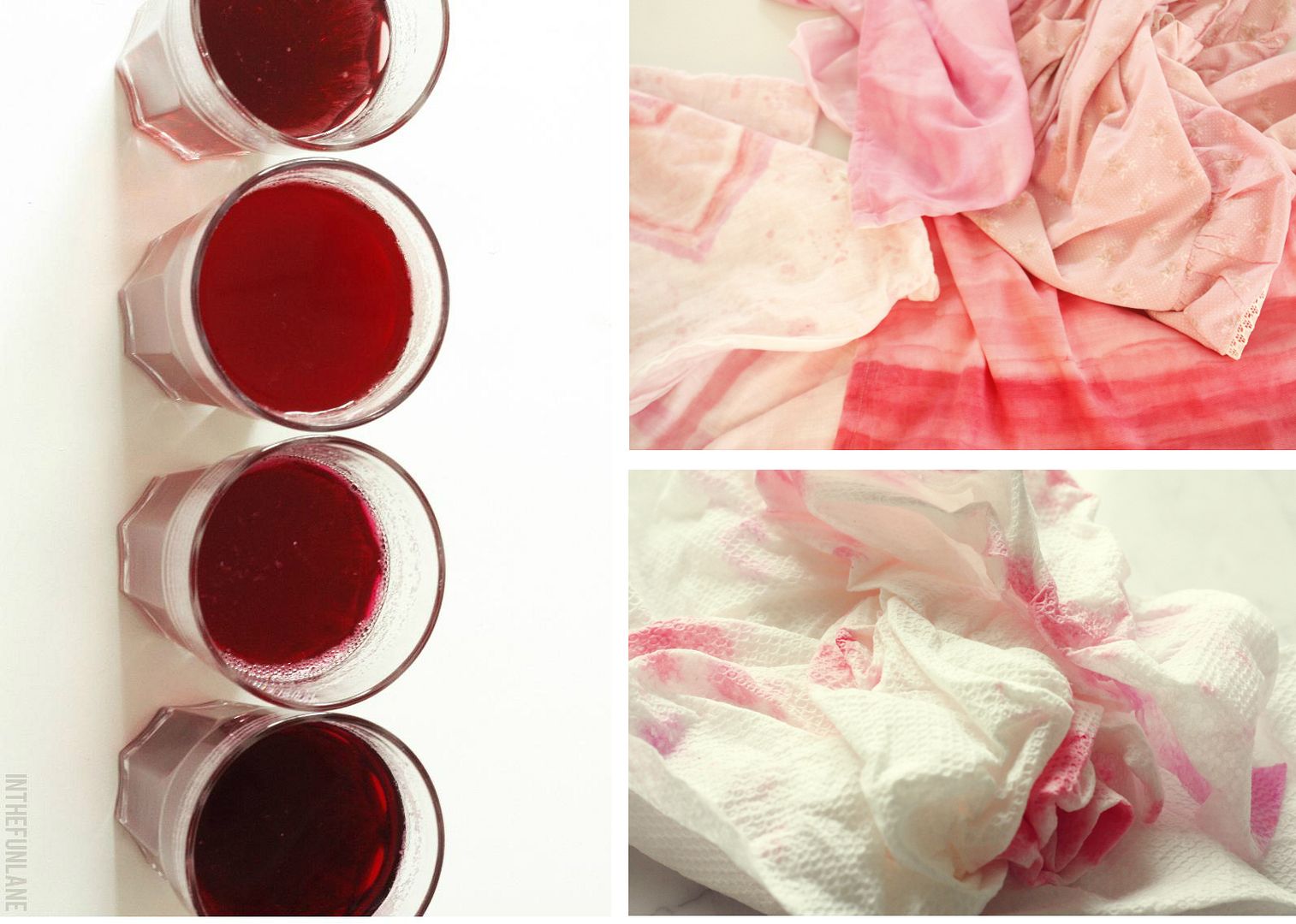 When Kate and I make a date we always seem to end up hunting down treasures and Saturday was no different. We hit up a handful of garage sales on our way to Michael's for supplies and she ended up with a cute vintage duvet and sham set. It was cream with little polka dots and flowers, also printed in white, so we tossed them into the sink with all our left over dye to see what would happen. They turned out super cute if, I say so myself! The original white pattern showed up much better on the pink background.
After tossing all our creations in the wash with some vinegar to set the dyes they all lightened up a little. They also took on a light, sorbet pink shade (which we thought might happen).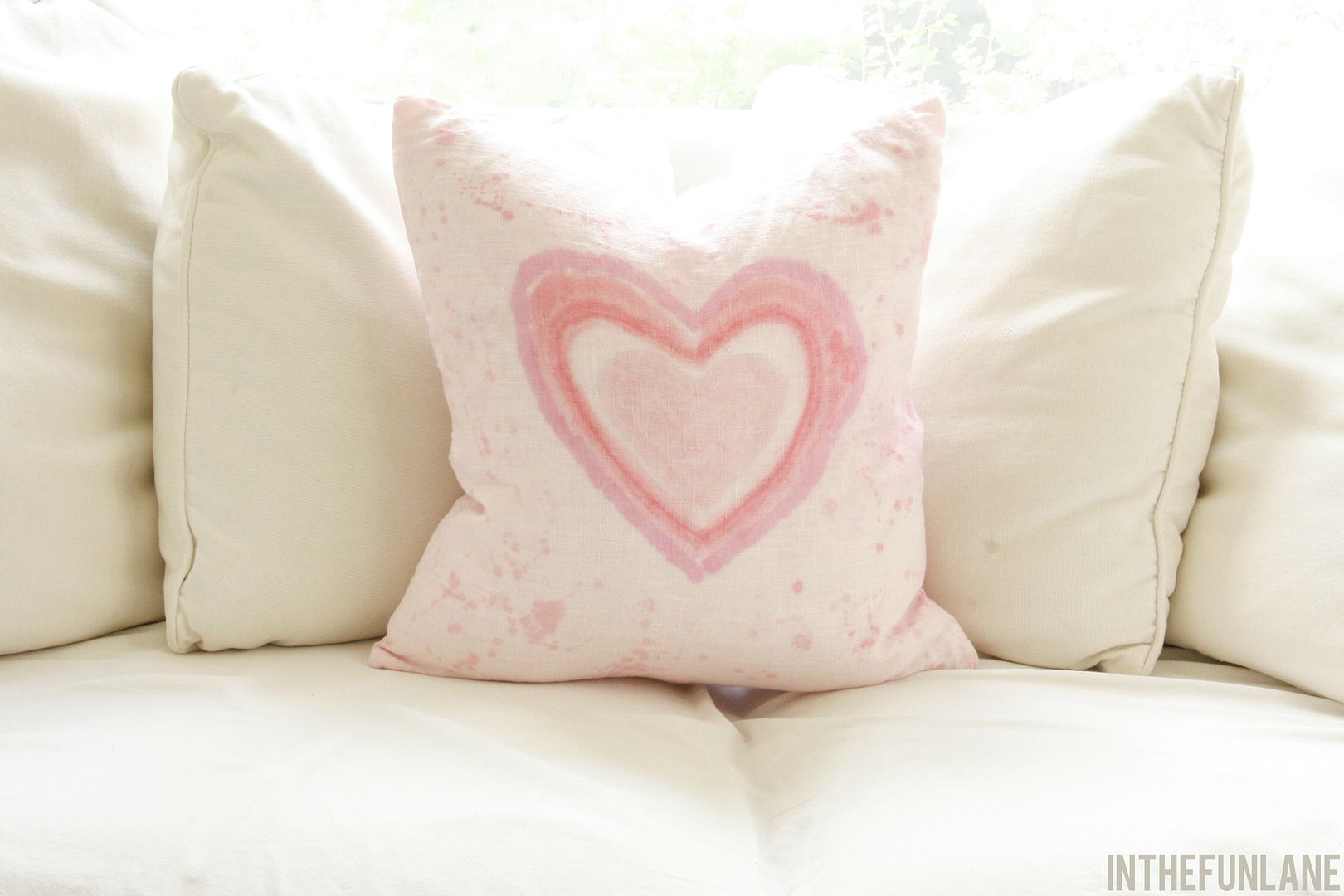 Would I want a whole couch filled with them? Probably not, but mixed up with my new peachy-pink and white pillows they add a bit of a modern-art-vibe.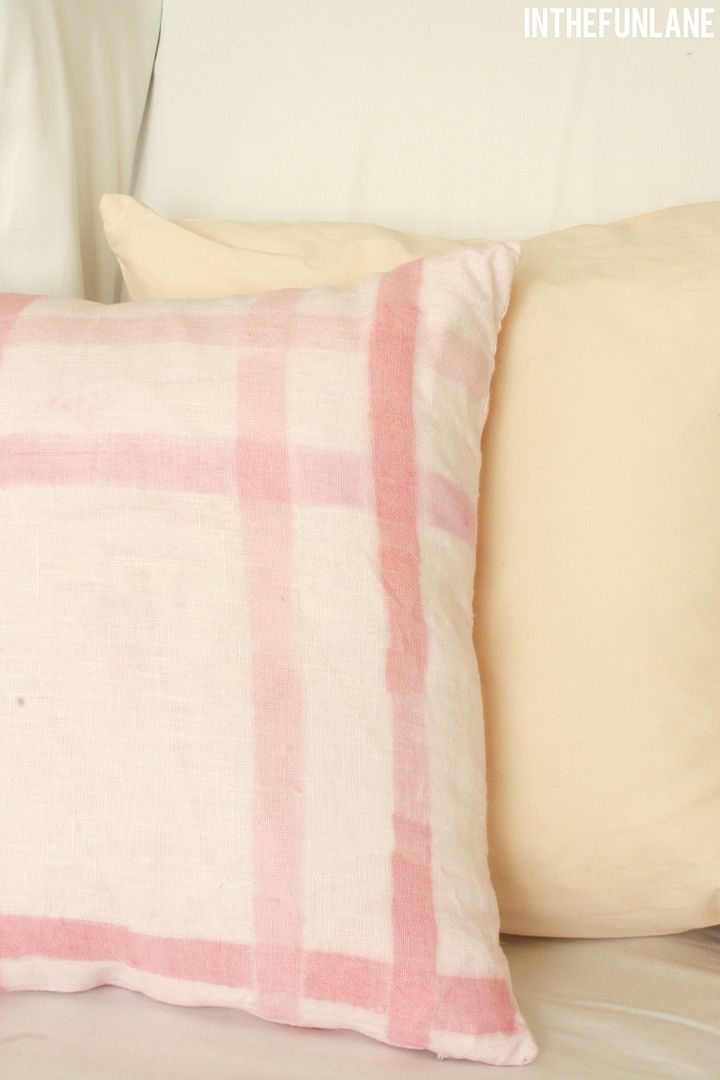 I have been obsessed with BlueBelleGrey's creations for the past few months, but can't really justify $80 on a pillow so these should hold me over.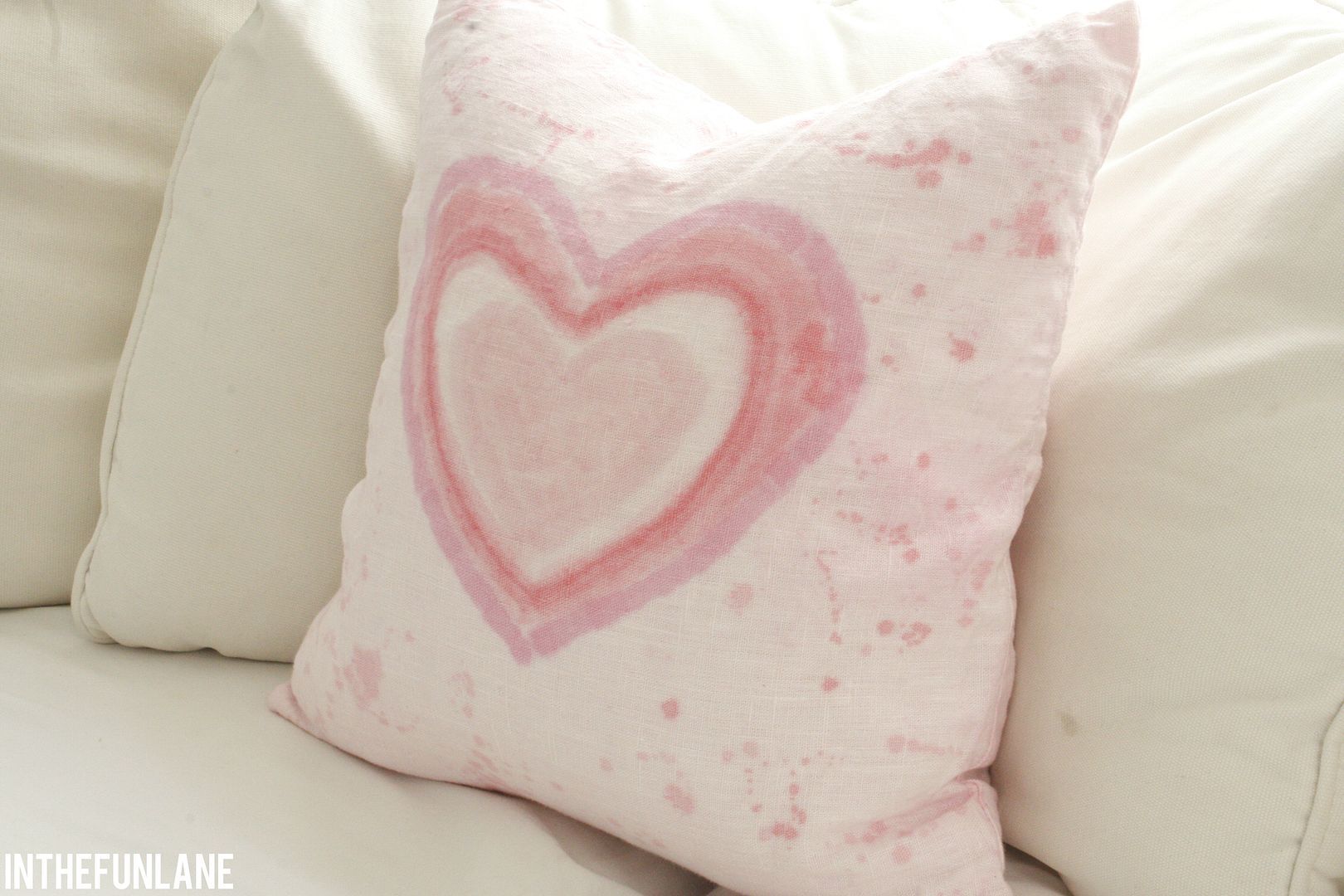 I will say that they have the Wren stamp of approval! She has asked to keep the heart one in her room.