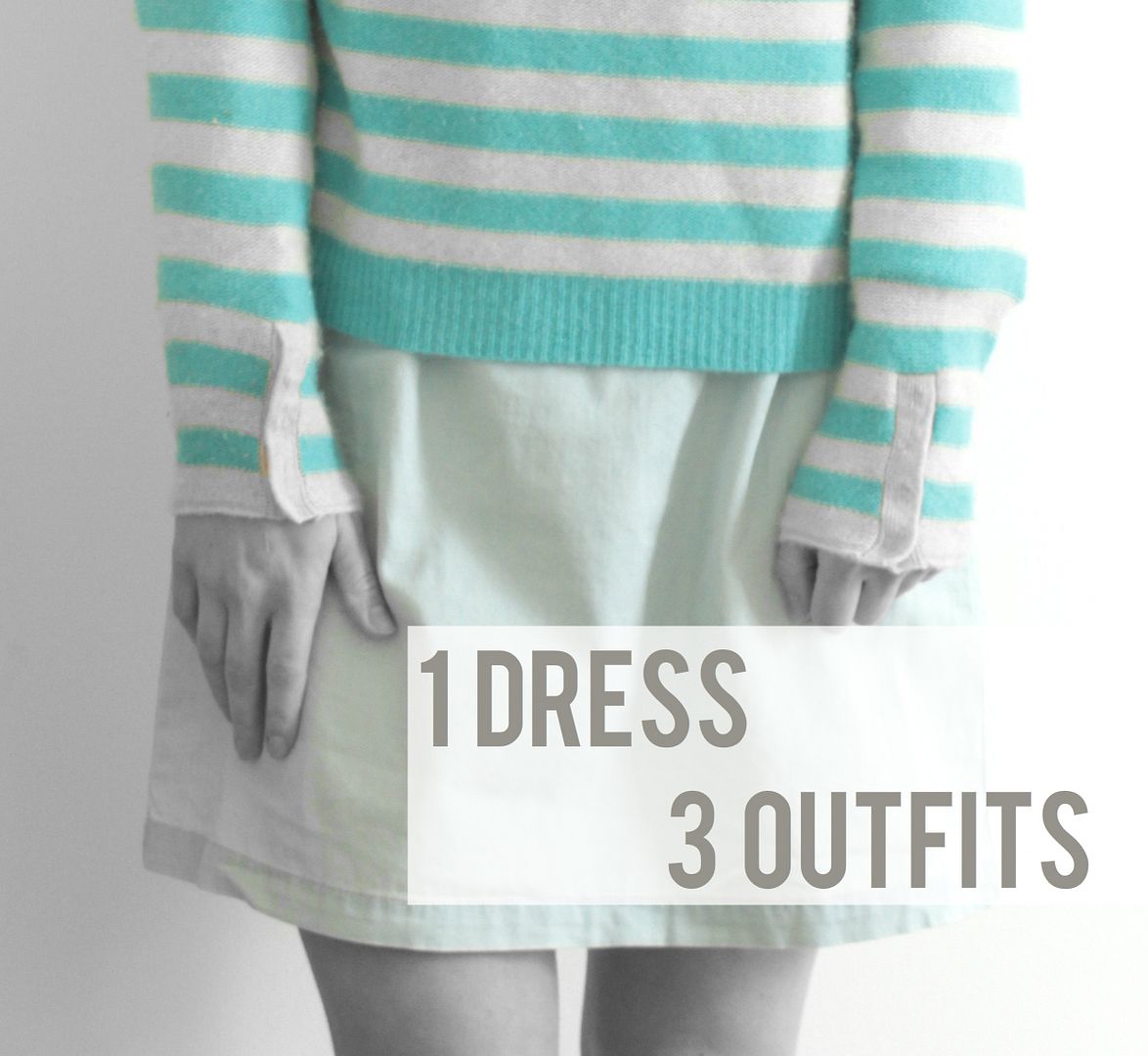 I stopped into Old Navy last week for a few pairs of leggings for the Wrennie girl. I think that was the first time I set foot in there for like a year! I pick up the occasional item for her there but rarely look around for myself...mainly because, well, one too many jean try-ons have gone wrong there for me (not to say they don't look amazing, but I think fancy jeans have ruined me for run-of-the-mill denim. Goodness, that sounds horribly pretentious, doesn't it?). But I quickly glanced through the ladies items when I saw that all sale items were an extra 30% off and found this adorable J.Crew-esque denim dress. 
On sale for $7.99... PLUS 30% OFF! are you kidding me? (here is the link, but it doesn't seem to reflect the in-store price)
I literally walked out with about 5 outfits for Wren, plus this dress and a pair of leggings for me and it was about $60. Yeah, I felt pretty impressed with myself that day.
I tend to buy very few new clothes throughout the year, instead I invest in a handful of quality, long-term pieces every Winter (for the Spring/Summer) and every Summer/Fall for the Winter and then I'll toss in a little bit of trendy stuff from places like Forever21. 
Since I only invest in a few new things, my closet really isn't all that packed with options and I prefer to rework my basics in different ways or with accessories. And a basic like this is so fun and easy to make different outfits with.
-layered over leggings or tights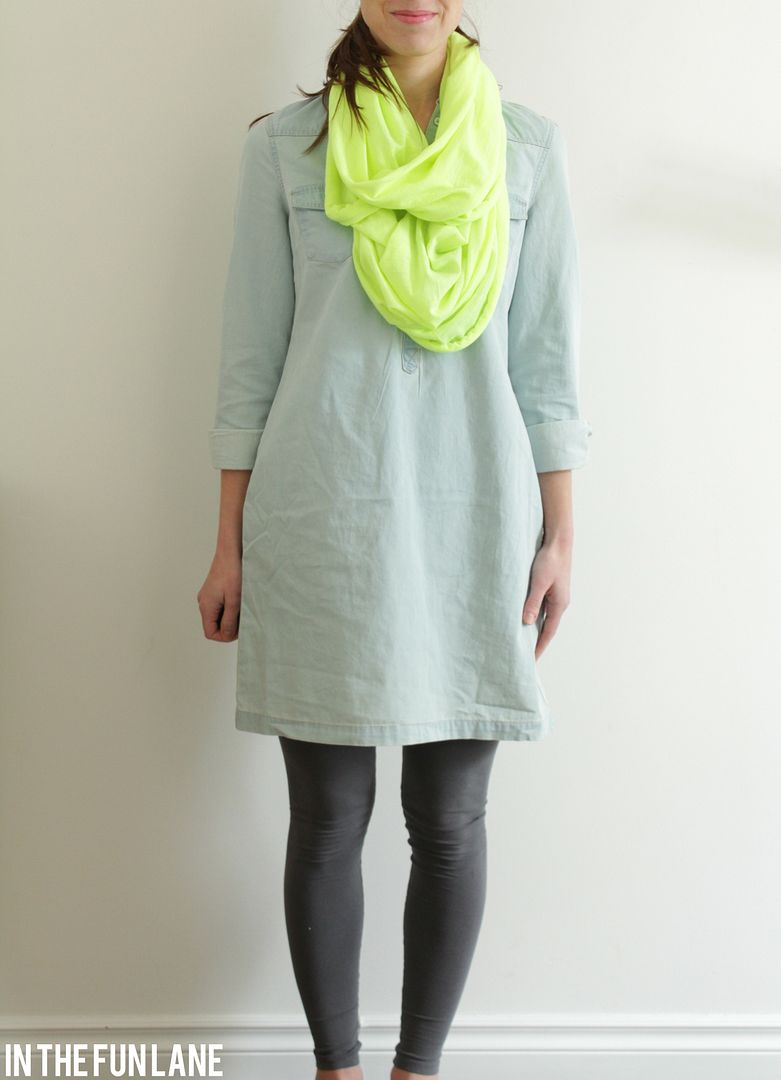 - throw on a bright, chunky necklace (I found this J.Crew one at Goodwill once upon a time)
I find I layer like this A LOT in the winter, wearing even Summer dresses with sweaters over top. Since our Summer months are so short in comparison to Winter I feel like I need to get my use out of them somehow and this is an easy way.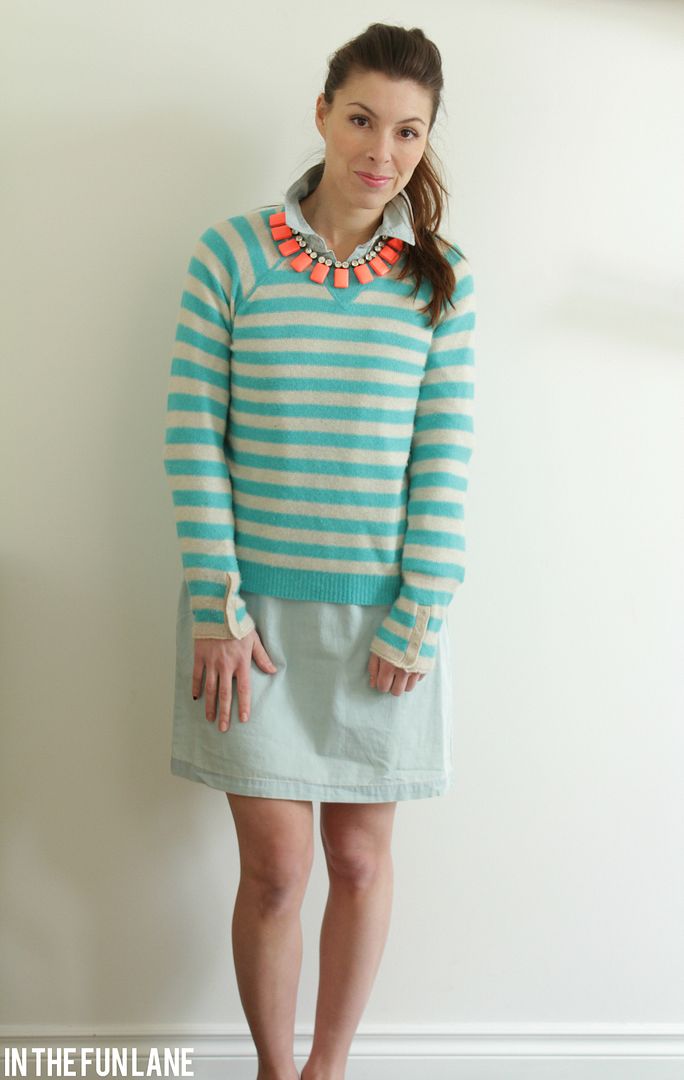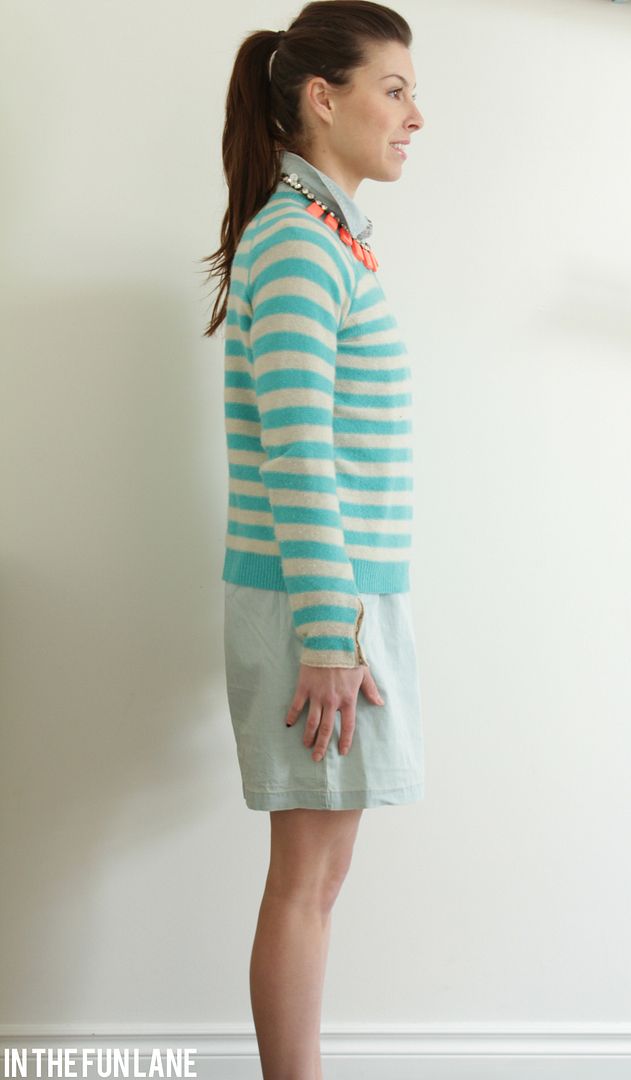 -add a military style jacket (this one is from Antropologie a few years ago, similar here)
-throw on some motorcycle booties (from Zara)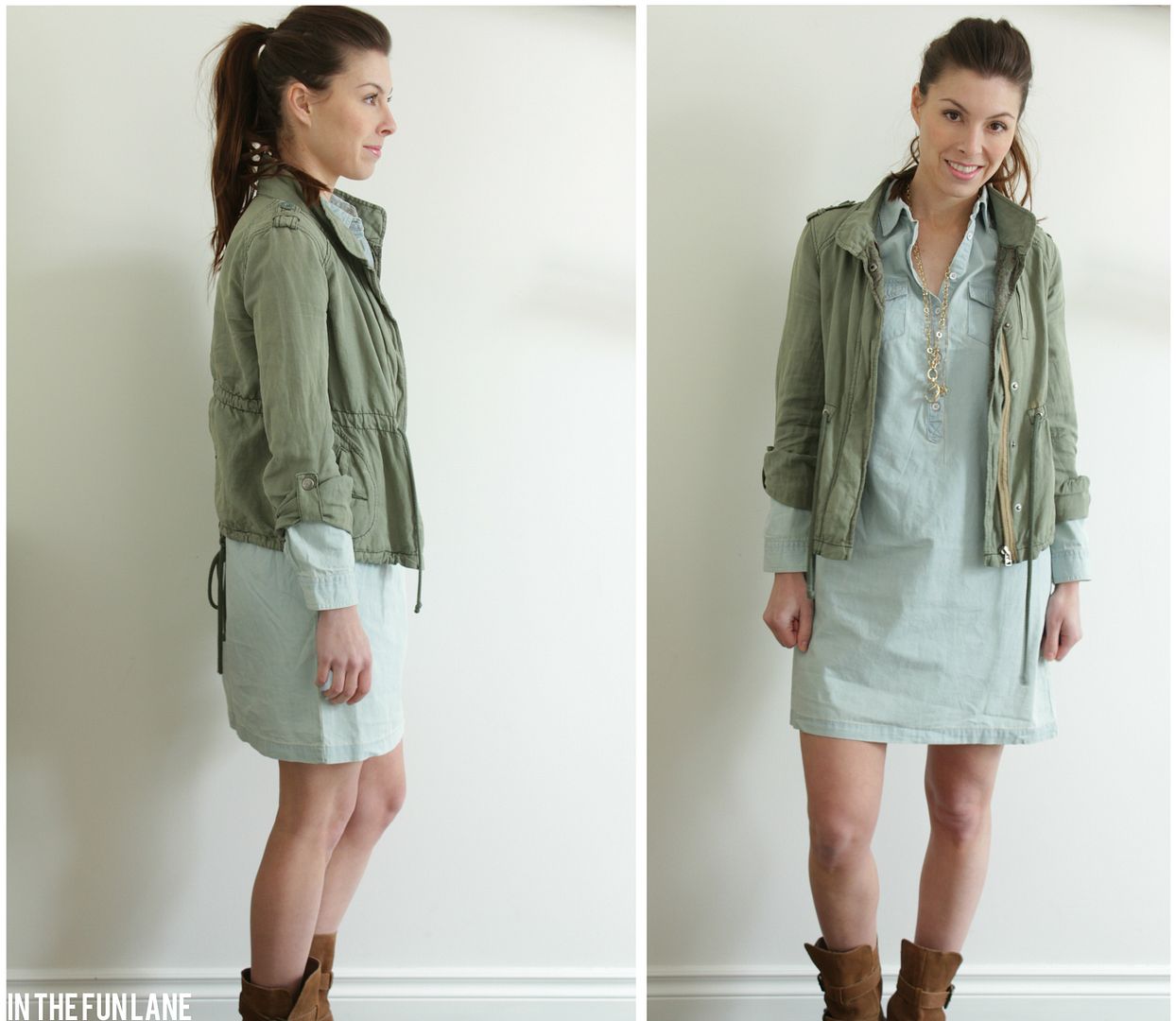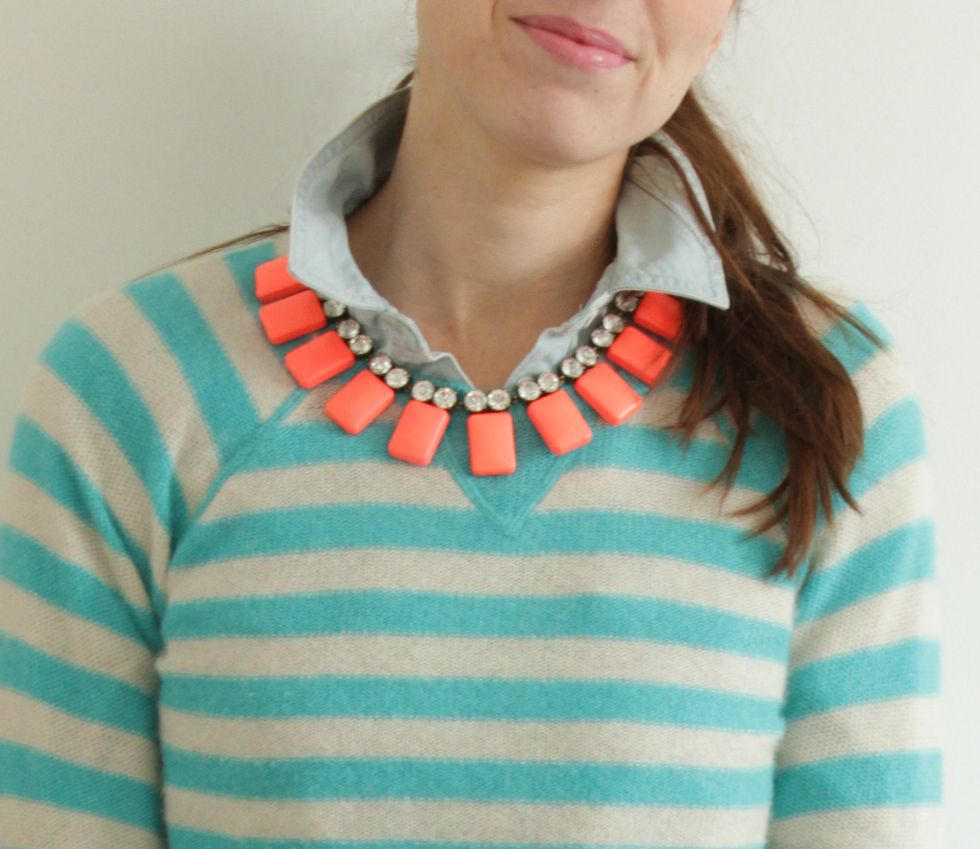 I can already tell you that the last military look will be my go-to this Spring. I tend to add some sort of military inspired item to pretty much every outfit these days, usually in the form of combat boots. But this a much girlier version of my usual military obsession.