My sister bought me (this) camera strap for my birthday a couple years ago and since then I've enjoyed keeping my camera looking good. The bloom theory strap she bought is absolutely stunning and I've gotten a ton of compliments when wearing it. But while I adore it and it is perfect for events and such, when I'm photographing a dusty construction site or taking shots of a project with paint still on my hands it probably isn't the best idea to use it. 
So, I've started to create a little 'wardrobe' for my camera strap, which consists of her fancy outfit mentioned above and a little green number. Then my buddy Amanda set up her latest camera strap benefit sale a couple weeks ago (seriously, is there anything this girl can't do?) where I saw this ruffled, pink and polka dotted number and knew she would be perfect for Paris! 
Now, my only dilemma is going to be getting Sean to take shots for me with this around his neck.
Sadly for us, but great for Amanda's cause, her sale sold out pretty quick.
But how cute are some of the shops on etsy?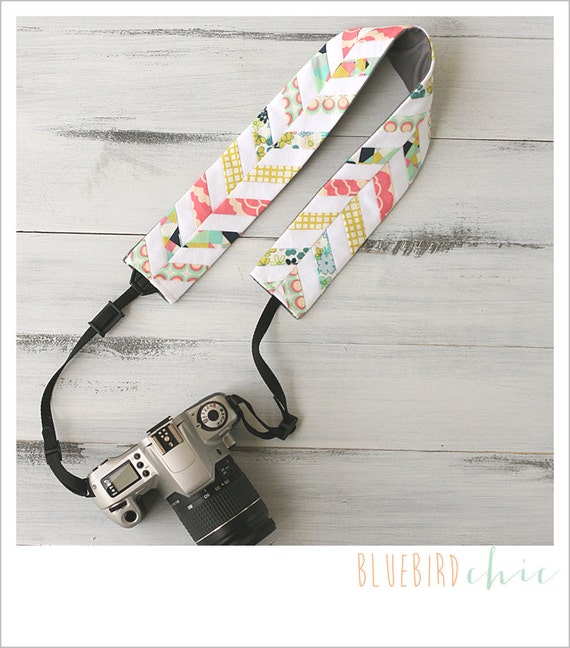 And don't forget, Amanda is bringing Be Crafty to us Edmonton girls this June! 
We have limited seating available (plus early bird pricing!), which you can get all the details on here.
Come, bring a friend, or make new ones and enjoy a good old fashioned mess.
And to everyone who's signed up so far, I can't wait to see you there!