My apologies for leaving you in the dark the past few days! Things always seem to get crazy all at the same time, don't they? It's like a strange law of physics that life squeezes all craziness into the same little window.
We had a very productive weekend at CottageK, enjoyed a delicious Thanksgiving dinner with family, and then Wren got really sick on Monday night and Tuesday. No school for her, and no work for us at the cottage until she was back to her self.
But we are all back into our routines now and have plans to go full steam ahead this weekend!
Since the last time we had a chat here are the projects we've been working on:
The electrical for our beautiful wall sconces was done and Sean has the planked wall almost done! We are filling holes tonight and painting the cabinets and wall tomorrow.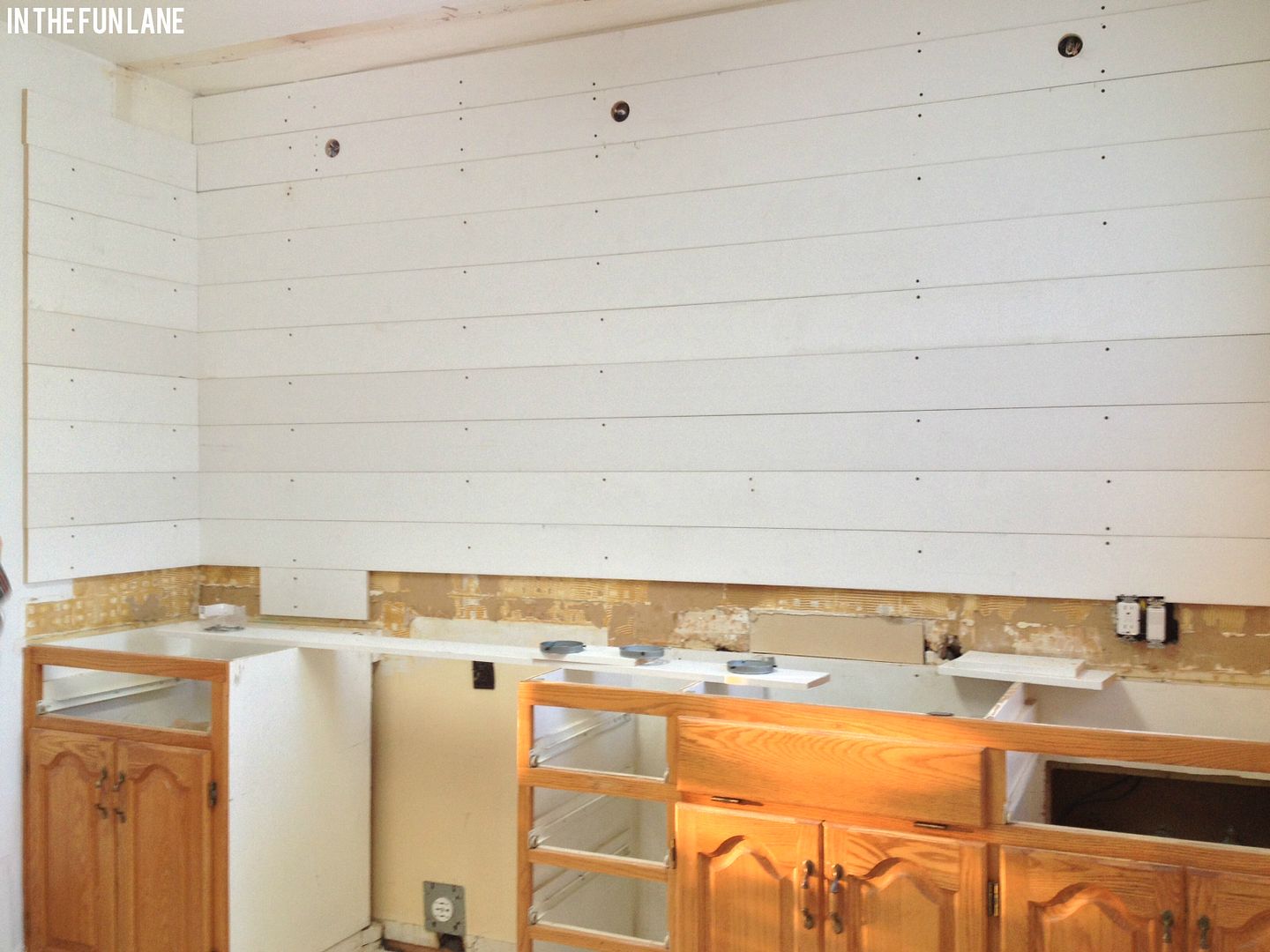 Sean also got our new subfloor layed in the kitchen. Our honeycomb tiles arrive today and we will be installing them over the weekend!!!
The last owner's family left a few big heavy pieces of furniture that we finally removed. It obviously hadn't moved at all in a long time! Once we moved them we realized that I would have to do a few new layers of top-coat on the wood floors so I did that last weekend and once it was dry we starting prepping for paint.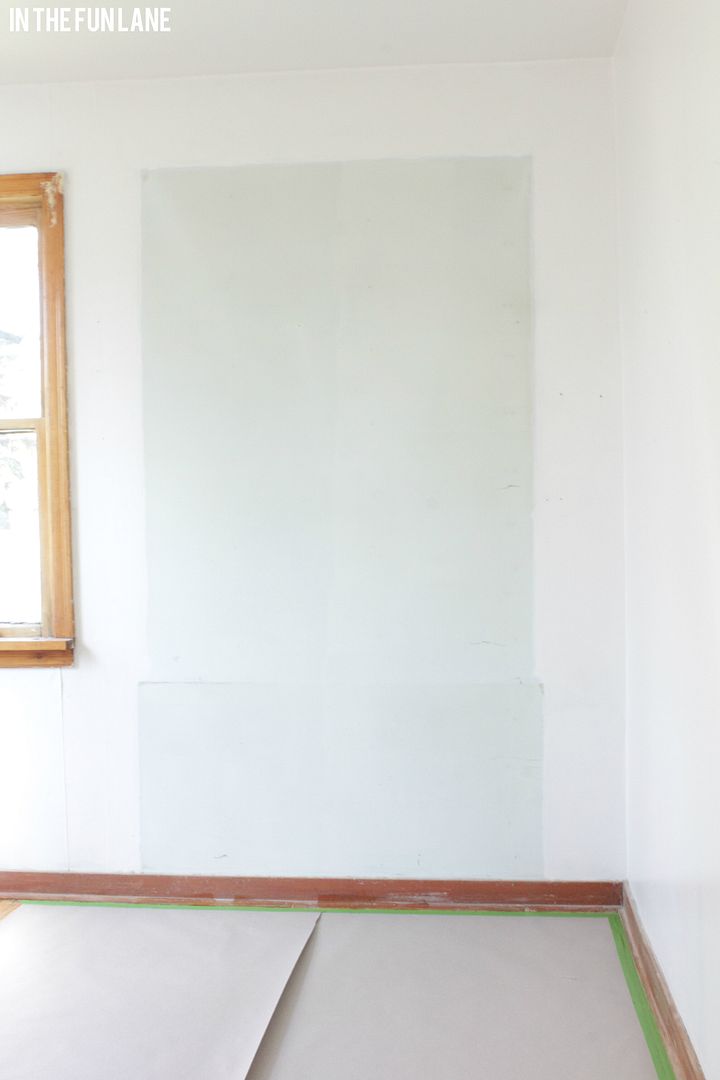 All the walls are being painted in Vermont Cream by Behr. It is a really soft cream, and a perfect blank canvas with a little warmth.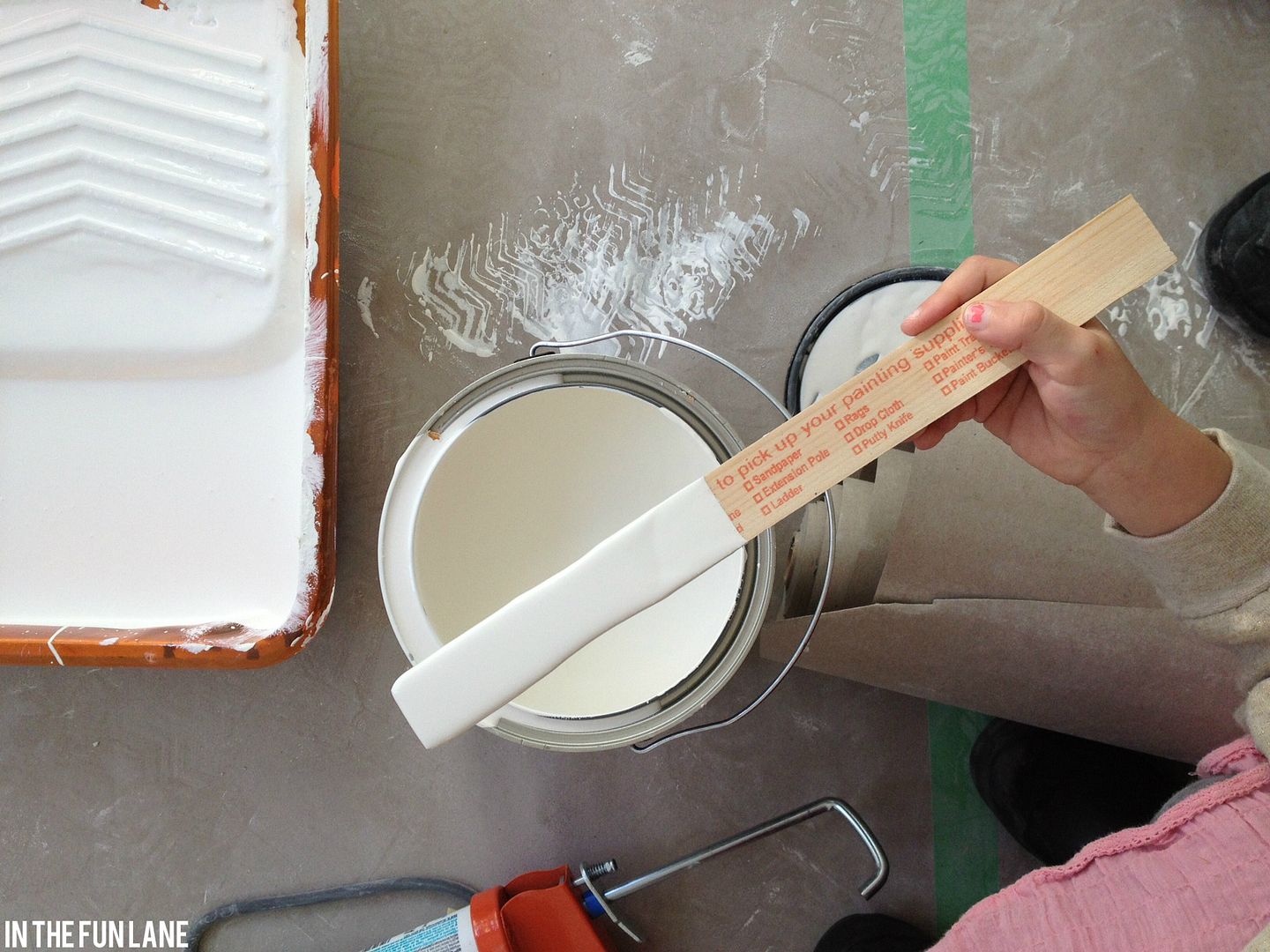 A full day of stain blocking all the old trim and protecting our newly finished floors later the walls had their first couple coats.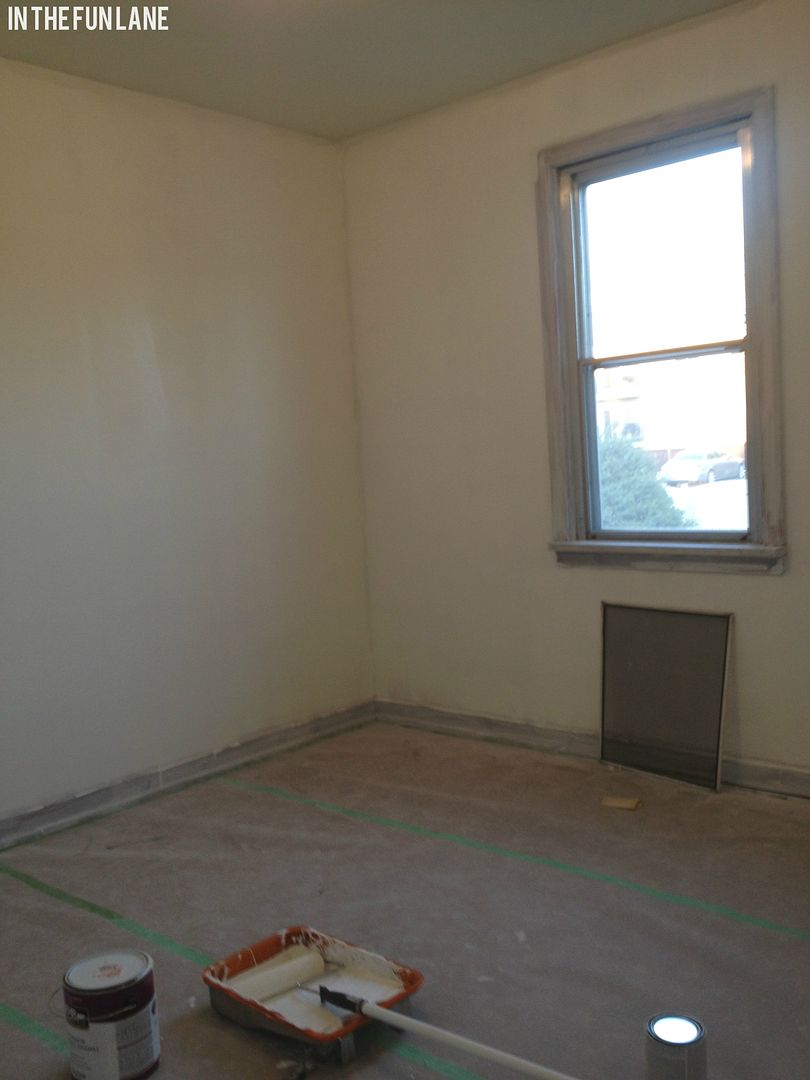 All the doors have come down as well, with new five panel craftsman doors primed and ready to paint. I am saving the beautiful old hinges off these (which were not original to the house, the original doors downstairs are not in great shape) and will be put on the new doors to keep as much charm as possible.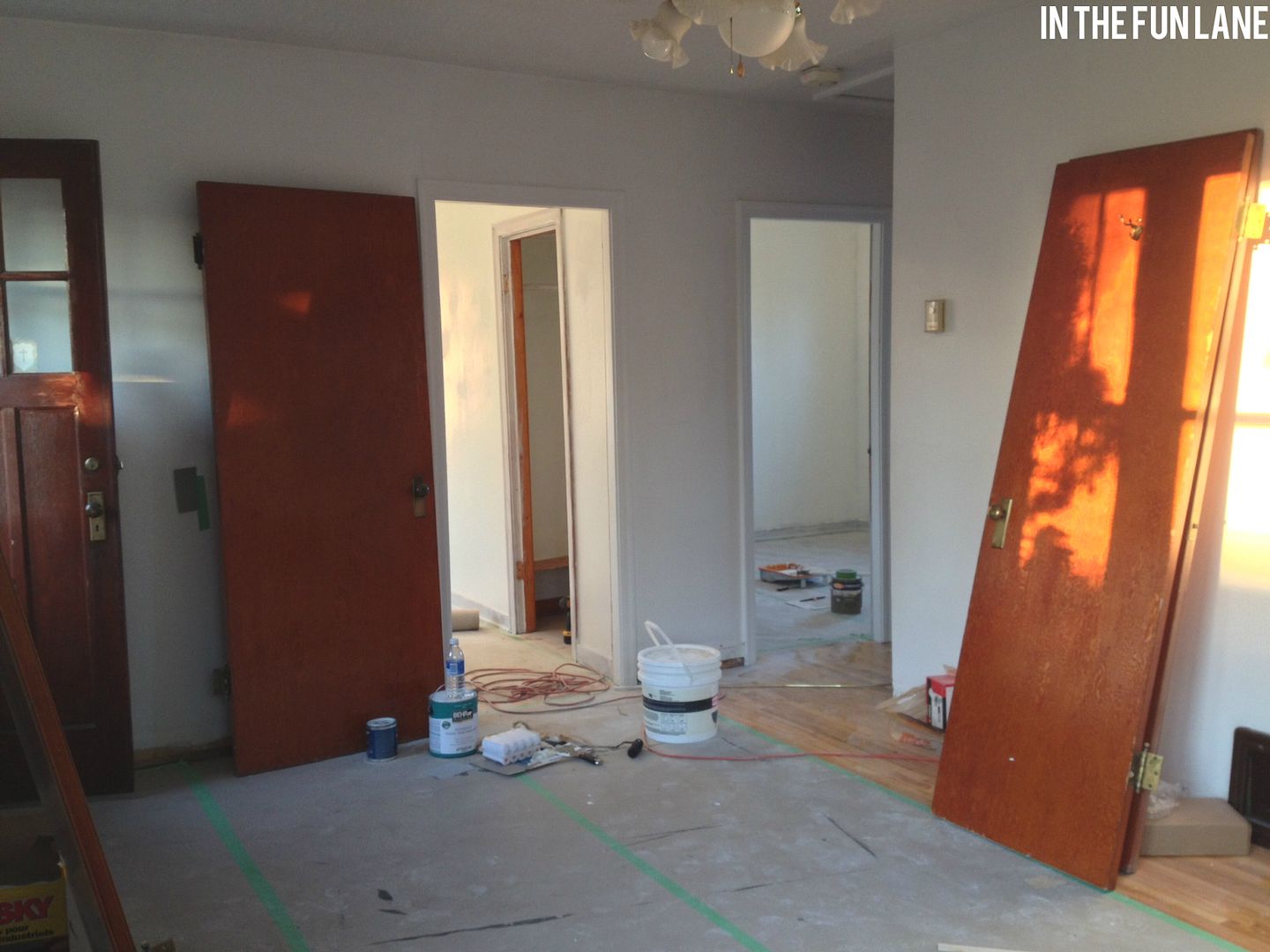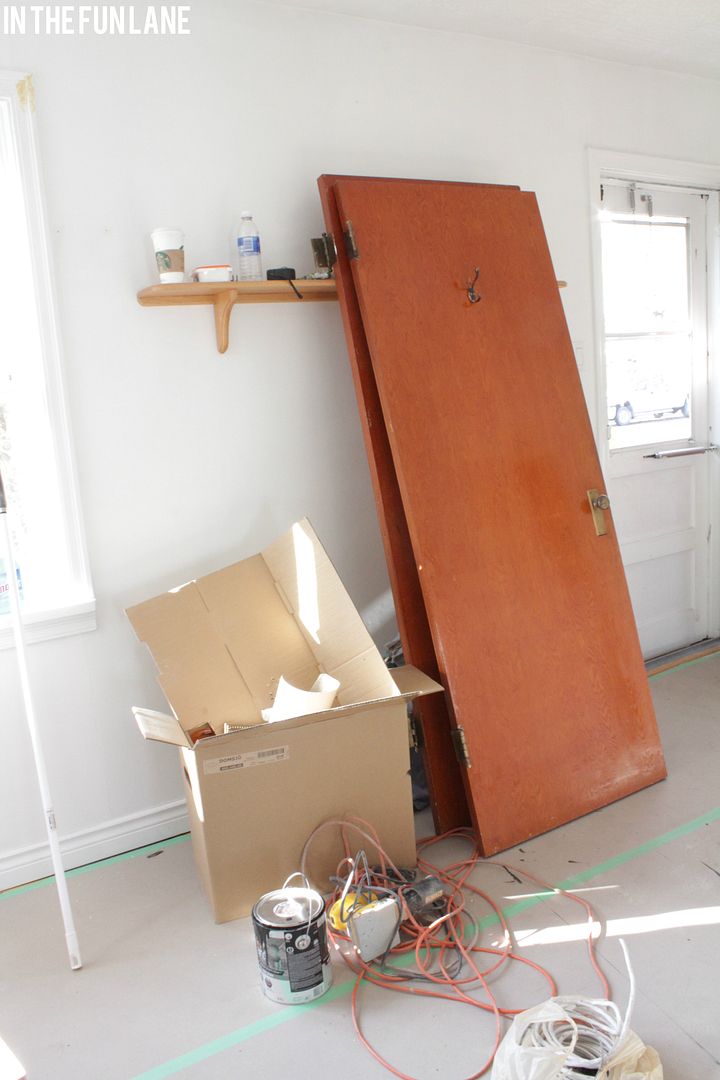 As always, things are more messy, crazy and look worse than we started. But I think we are finally turning the corner into pretty territory this weekend!