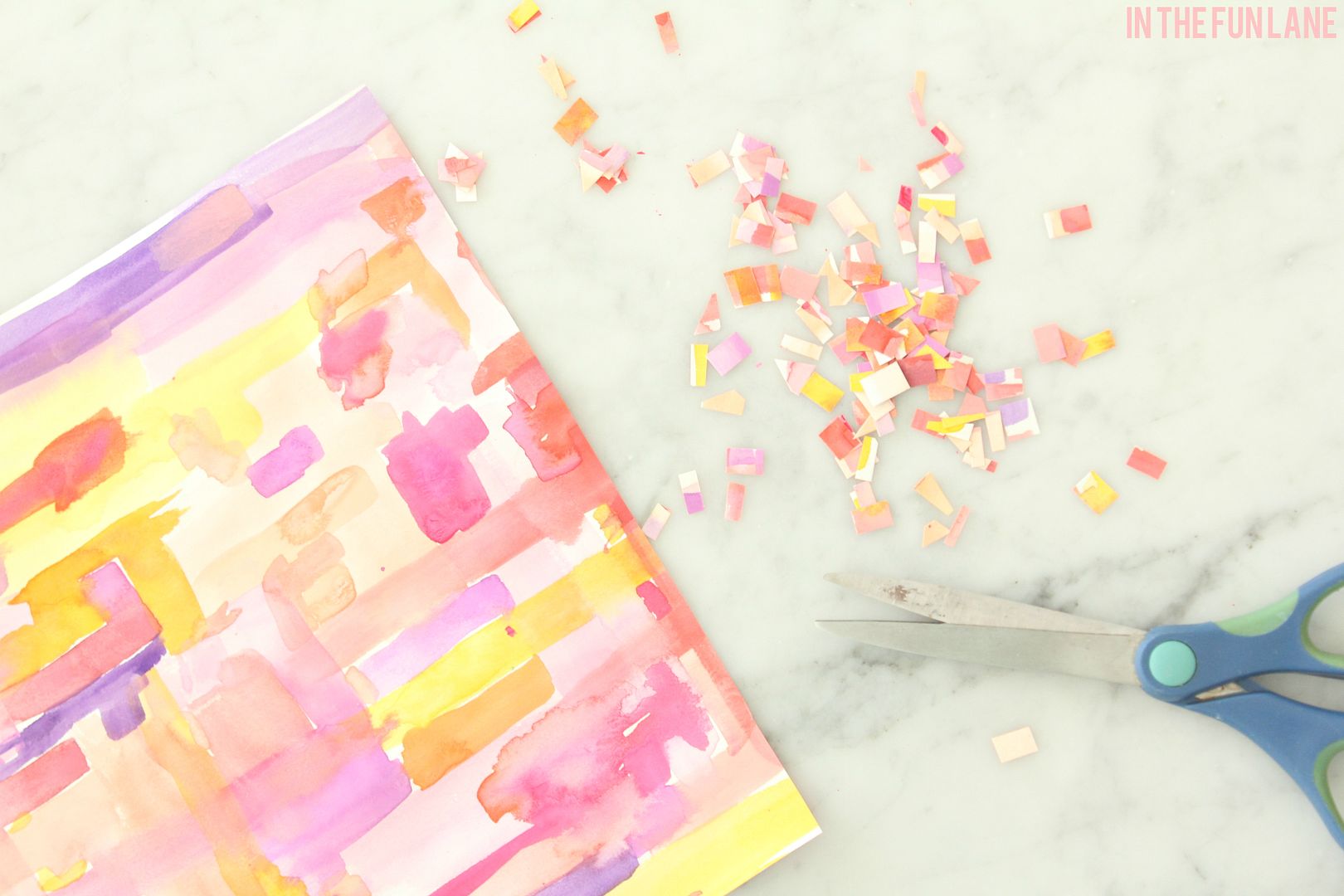 Wren and I recently discovered the joy of making your own confetti. some watercolors and a pair of scissors mean endless color combos and possibilities. We have been shoving it in mail, thank you and get well cards, and I'm sure we'll use it in her birthday invites coming up in the next month and a half. I promise you will be smiling if you make some too.
I/m also smiling because our evenings at CottageK have been very productive! Sean was a wrecking ball this week and got all my outside trees chainsawed into submission on Monday. Now we are officially done with the outside and are taking the wrecking ball inside.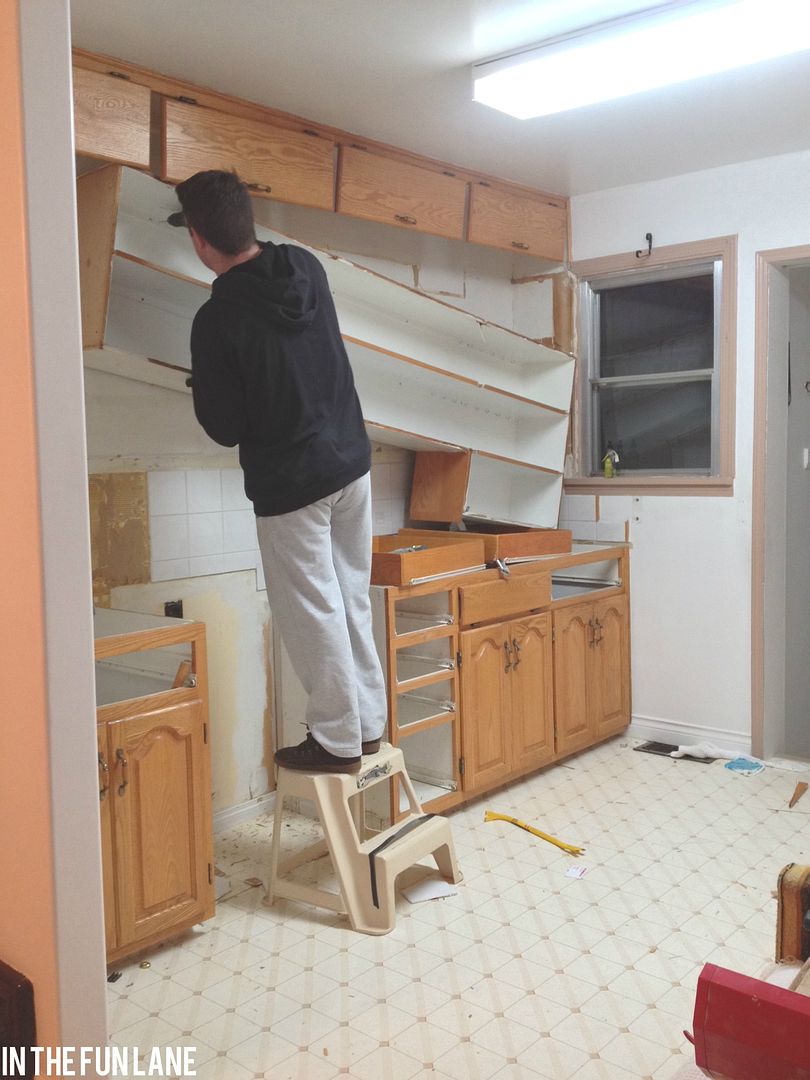 All our beautiful floors are hidden for now... while I plug away on windows... STILL. It will be one of the more time consuming projects on this reno, that's for sure.
And as of last night, all our uppers and backsplash are out. Not to mention the icky old appliances, which required taking the house doors AND appliance doors off their hinges so I'm not to keen on how we're going to get new ones in here!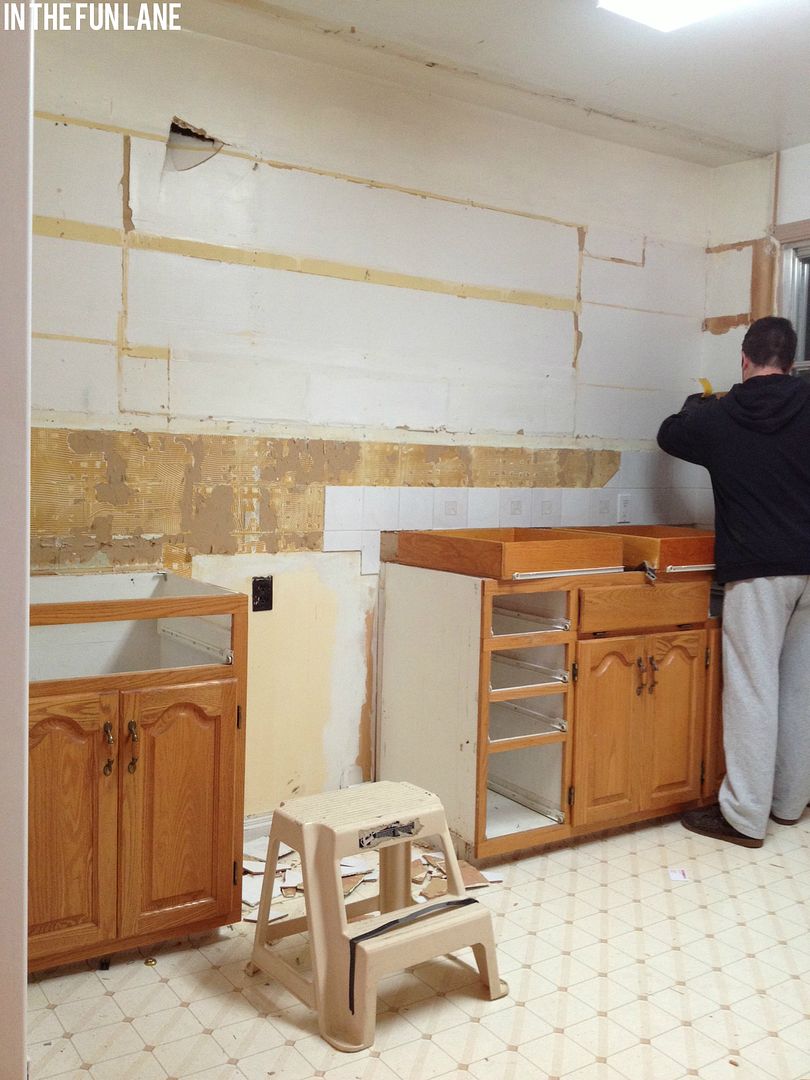 It's a Thanksgiving weekend up here, and while we'll squeeze in a little turkey I am thinking it is gonna be a busy and productive weekend that I can't wait to share on Tuesday!
If you're a fellow Canadian, have yourself a happy Thanksgiving. And for everyone else: