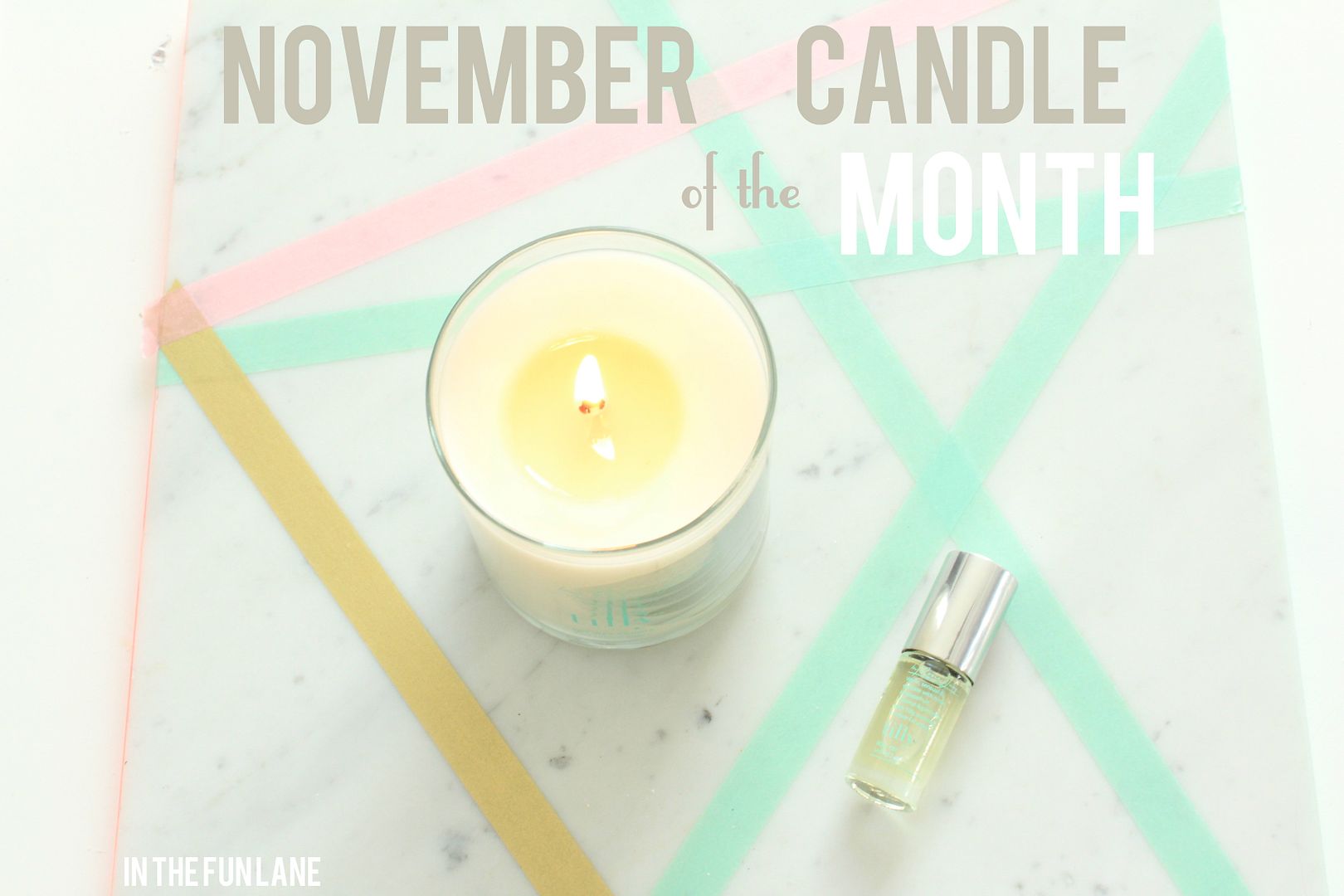 I know it is the season of apple cider/pumpkin spice and all that jazz, but you know what? I miss Summer! I've been juggling so much these past few weeks that it feels like I barely turned my head around and it went from Summer to early Winter...
I am going to pretend it's Summer for a few moments again with my November candle of the month: Tilly by Rosie Jane.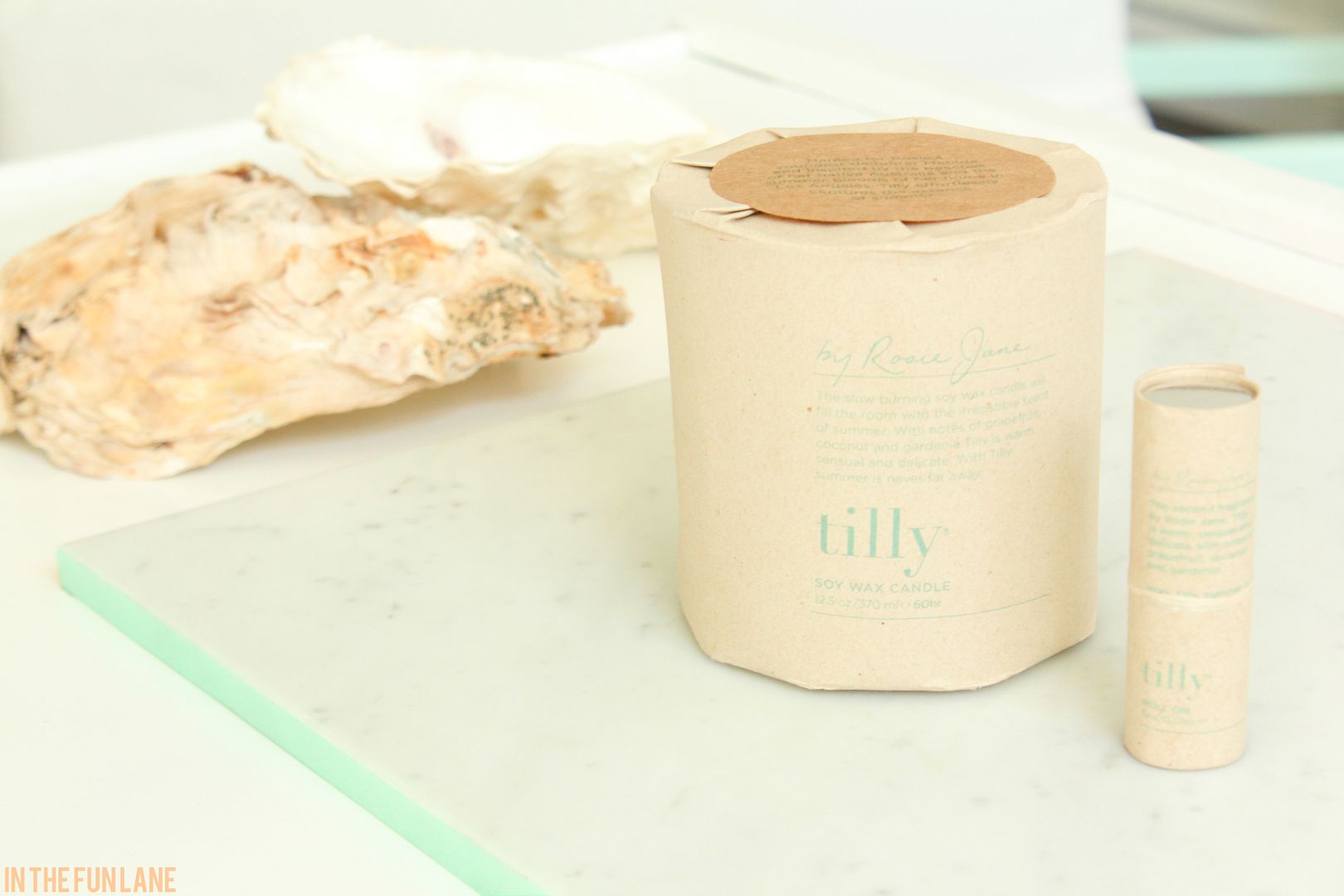 Oh My Gosh, this candle is by far one of the most fragrant, beautiful candles I've ever enjoyed burning (coming from a candle addict, that is high praise! Well Done Rosie Jane!!). It is a fruity bouquet, filled with the scents of grapefruit, pineapple and gardenia. And I love that it's named after her daughter Matilda.
The candle is a little more money than I would usually spend ($38 here) but is has already lasted me well over a month (60 hours burn time) and like I mentioned, SUPER fragrant. In fact, they recommend burning it no longer than 2 hours at a time because it has such a high fragrance oil content.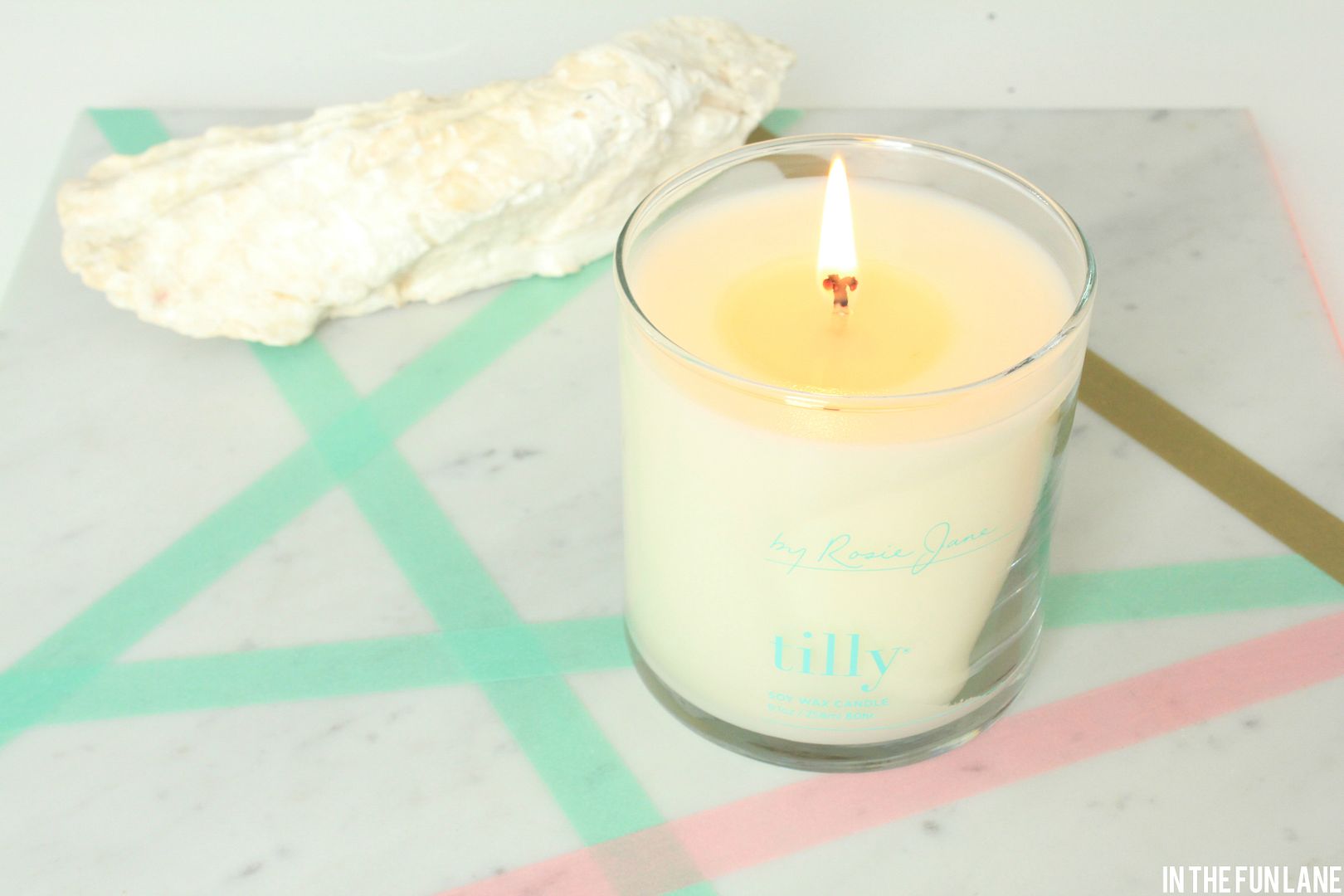 I actually fell in love with this scent so much that I have decided to deem it my personal fragrance. I don't think I've bought a bottle of perfume for myself in over 10 years, and am almost out of the last one Sean bought for me. But I am not really a perfume kind of girl anyway, and this roll on oil feels much more natural to me. Maybe it's because it's an oil and doesn't have that sharp alcohol smell perfumes usually have.
Have you been burning a delightful candle lately? I'm curious to hear whether anyone else out there is still dreaming of flowers and fruits instead of pumpkins and caramel apples...