We are officially all decked out in these halls now! We did all the exact same decor as last year in the family room (which you can see here!), but we added a few fun new touches that were easy, fast and CHEAP. Here are our last minute, quickie holiday touches.
I picked up a glass felt pen at HomeDepot (it was $5, by Rustoleum) and did a little free hand message on the front of our bookcase. How fun would this be on a mantle mirror, maybe putting names over stockings? I think it would be cute to add snowflakes or other seasonal touches (a santa beard and hat) to photos or paintings that have been framed..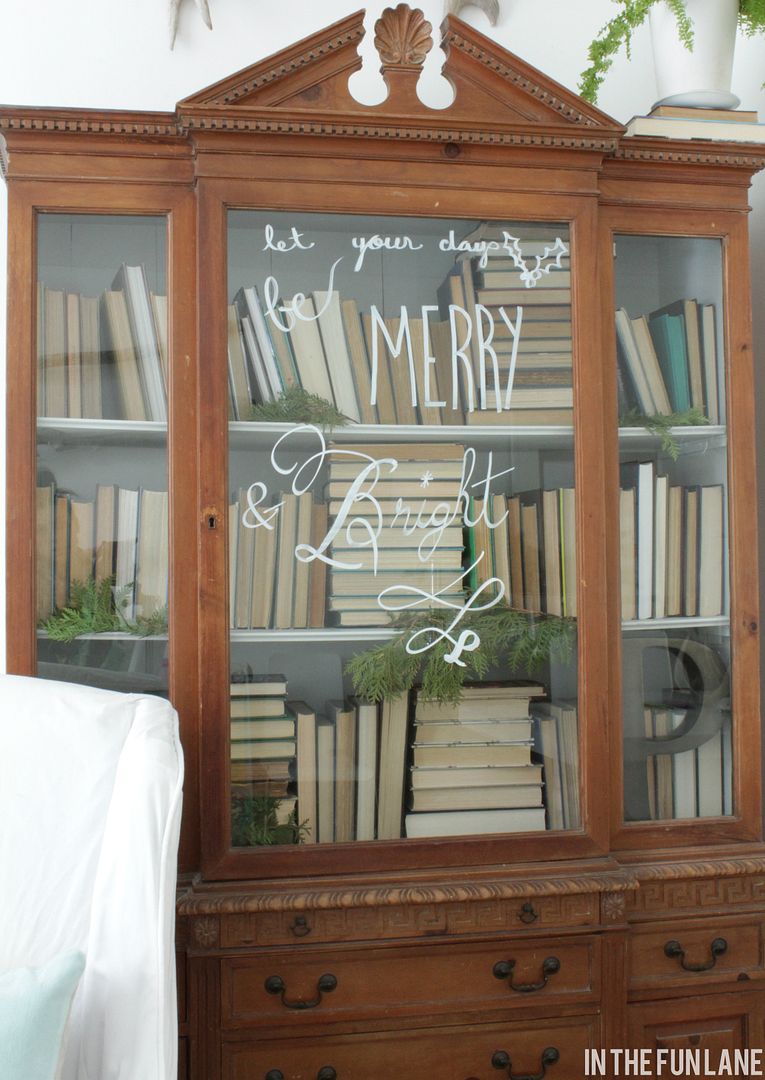 These funk-a-licious black and white ornaments from Urban Outfitters (full price here online, but I found them for $2.50/set instore) make a cool touch to small bunches of clippings in the dining room. Totally non traditional and unexpected, but perfectly awesome.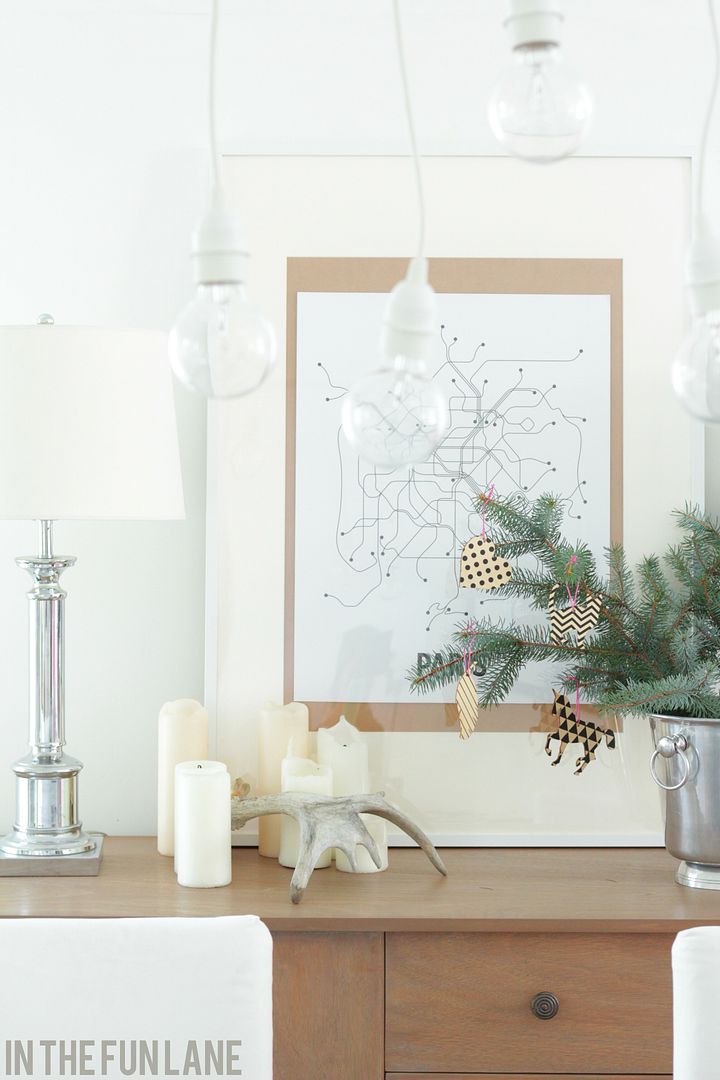 because every holiday arrangement should feature cats and unicorns.
My vintage jars-turned-hurricane lanterns got festive some greens looped around the neck thanks to some floral wire. I don't think I'll chance lighting these with real candles, but the battery operated pillars will be beautiful in the evenings.
A stray jingle bell got tied onto the creamer and another creamer welcomed a few more stray clippings from the back yard.
I hope the holiday spirit is in full force in your home and life this season! And thanks so much for putting up with all my absences this month. It's good to be back!