Whew, sorry about not popping in sooner guys! Our shoot has been going wonderfully, but I've barely had a moment to whip out my camera and share all of the progress in the dining room until earrrrrrllllyyyy yesterday morning. I was going to take pictures over the weekend to share on Monday, but plans change and Sean did a real number on his thumb last Saturday so we ended up in the ER and woefully behind schedule. But despite everything, Sean and I managed to tie up all the loose ends without a moment to spare. And his thumb is nicely tied up as well with a small number of stitches.
What I find the most shocking about the whole ordeal isn't that it happened, but that we actually have had the great fortune of not needing to make an ER run sooner in our 5 years of stumbling around the learning curve of renovating!
But enough about that, today I am going to show you the light fixture we came up with to deal with our off-center dining room light.
It took about $10 in plumbing pipe and fittings for the mounted portion, and another $50 in these pre-wired cord kits from Ikea.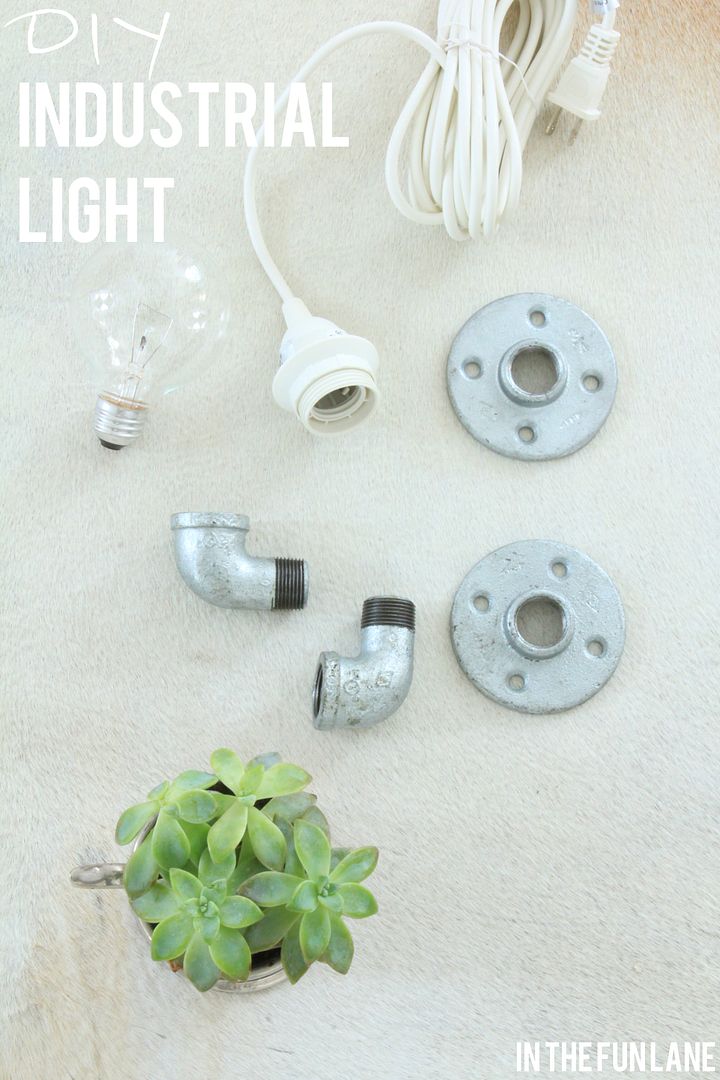 We cut the plug-ins off the cords at various lengths and wrapped them around the pipe as needed to get the varying lengths and heights we wanted. The cords are still totally adjustable since we wrapped a little bit extra around the pipe for each strand.
Sean told me mid-project that he didn't 'see the vision'. Which is his nice way of saying 'this is crazy, and I already hate it'.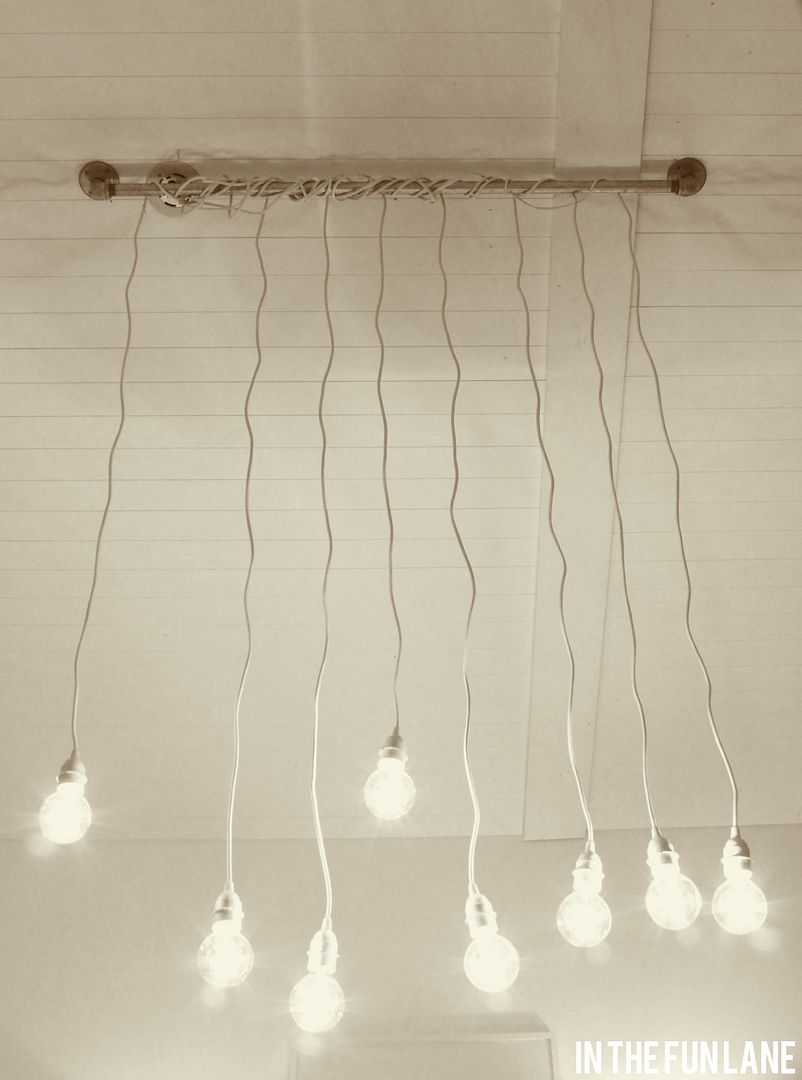 So I was SHOCKED,

SHOCKED

I tell you when he declared it his favorite thing in the room now.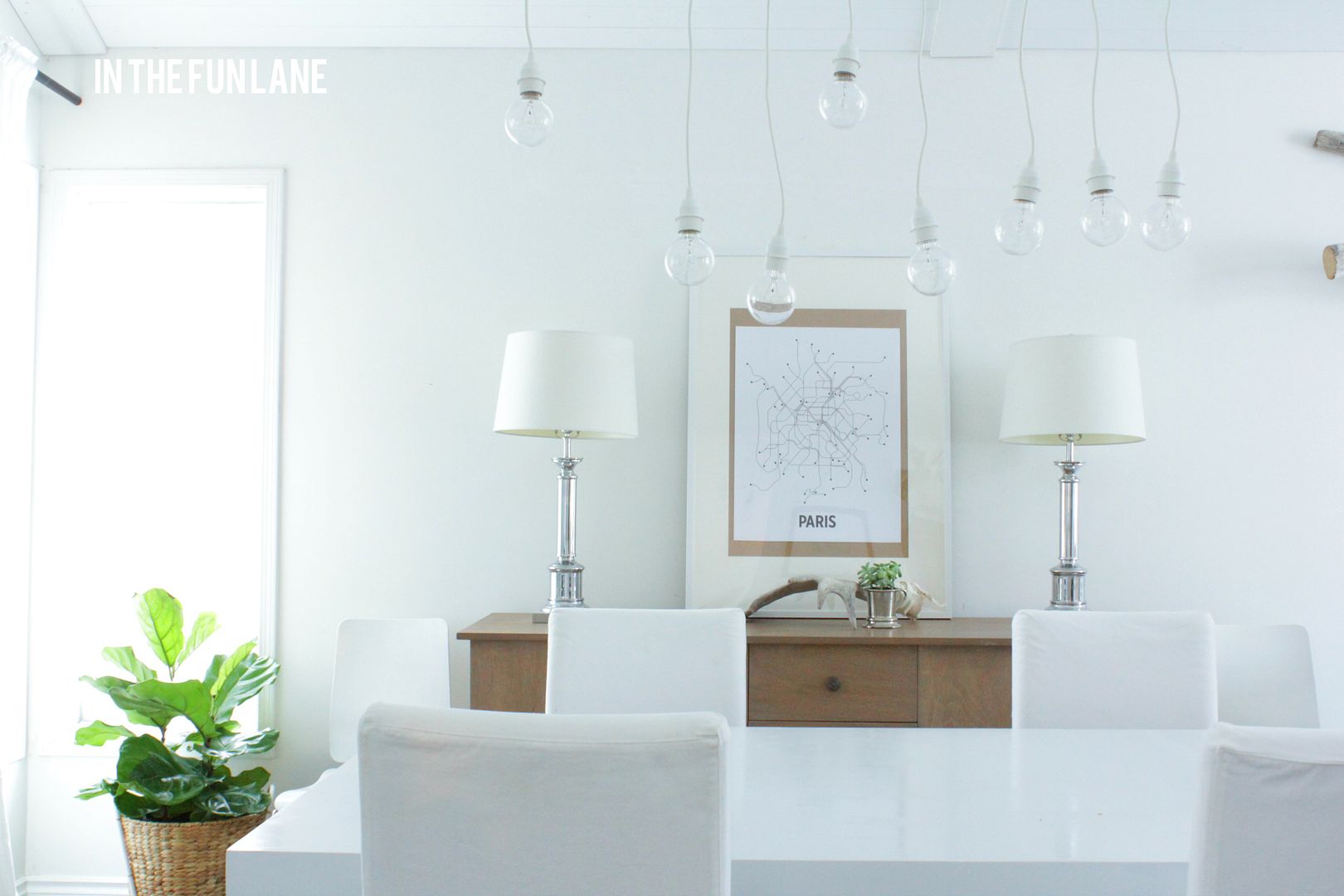 My favorite part is the ceiling. It just feels so much calmer now without all that spackle distracting me.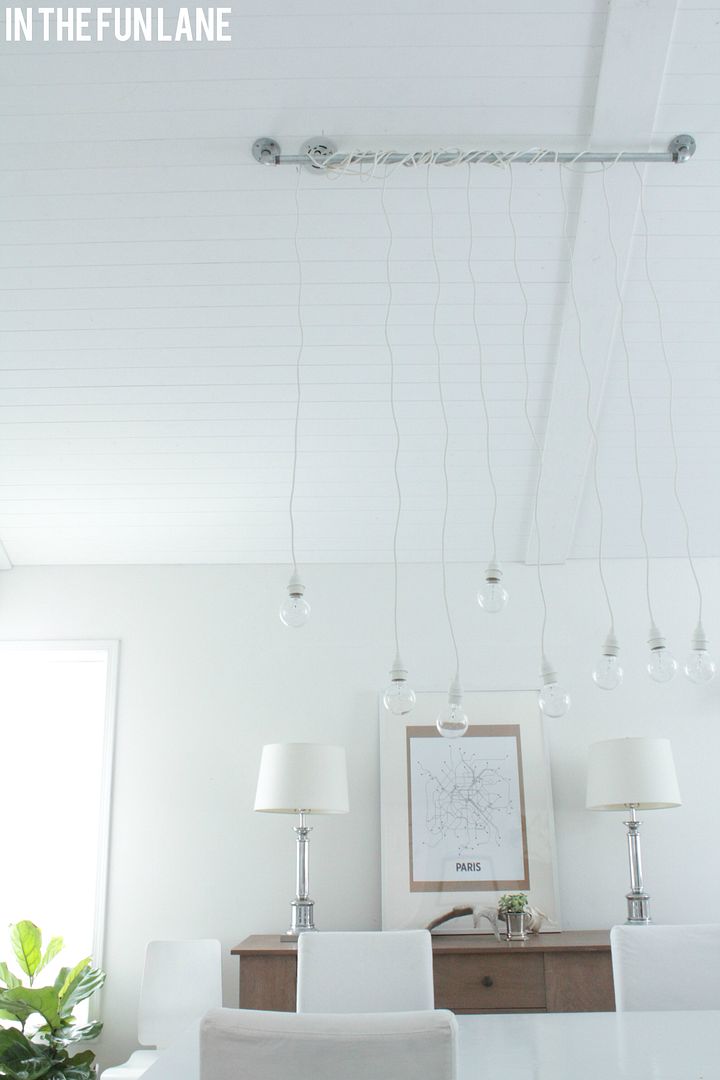 I found this map of paris at Urban Outfitters last month and it is the perfect fit for a nearly monochromatic room.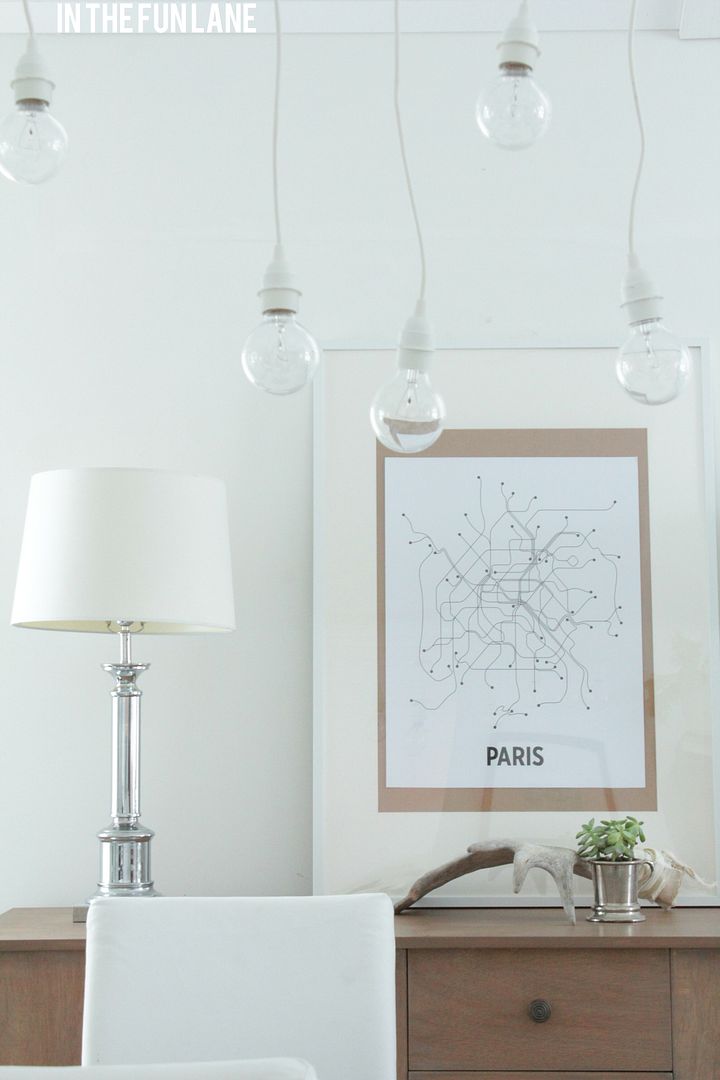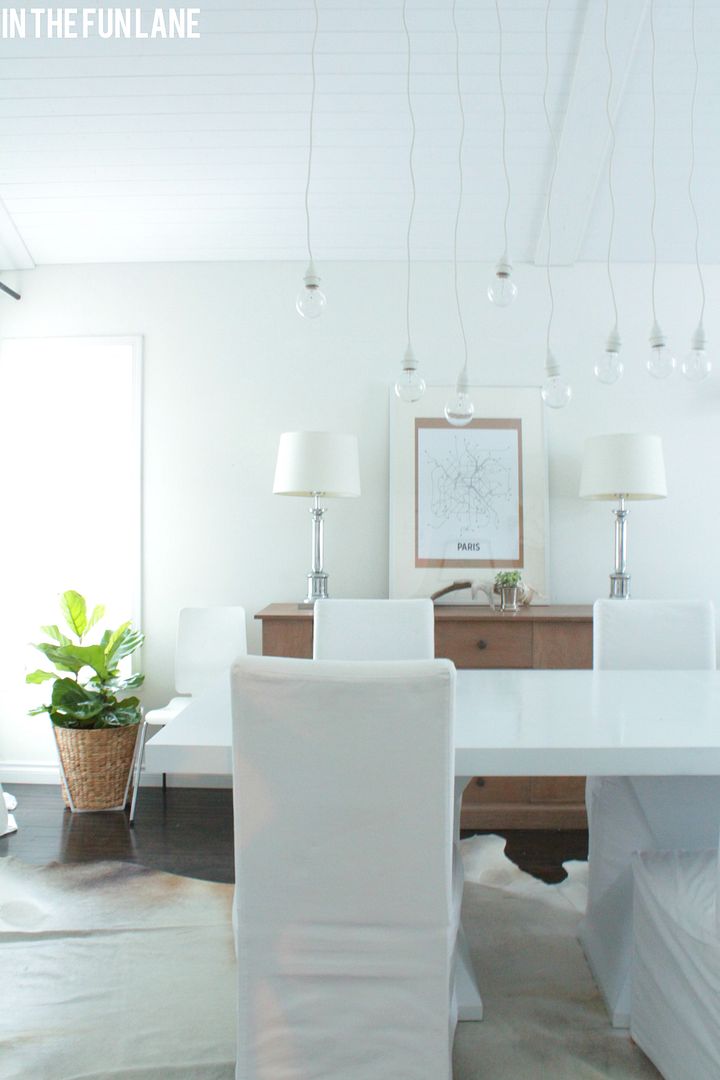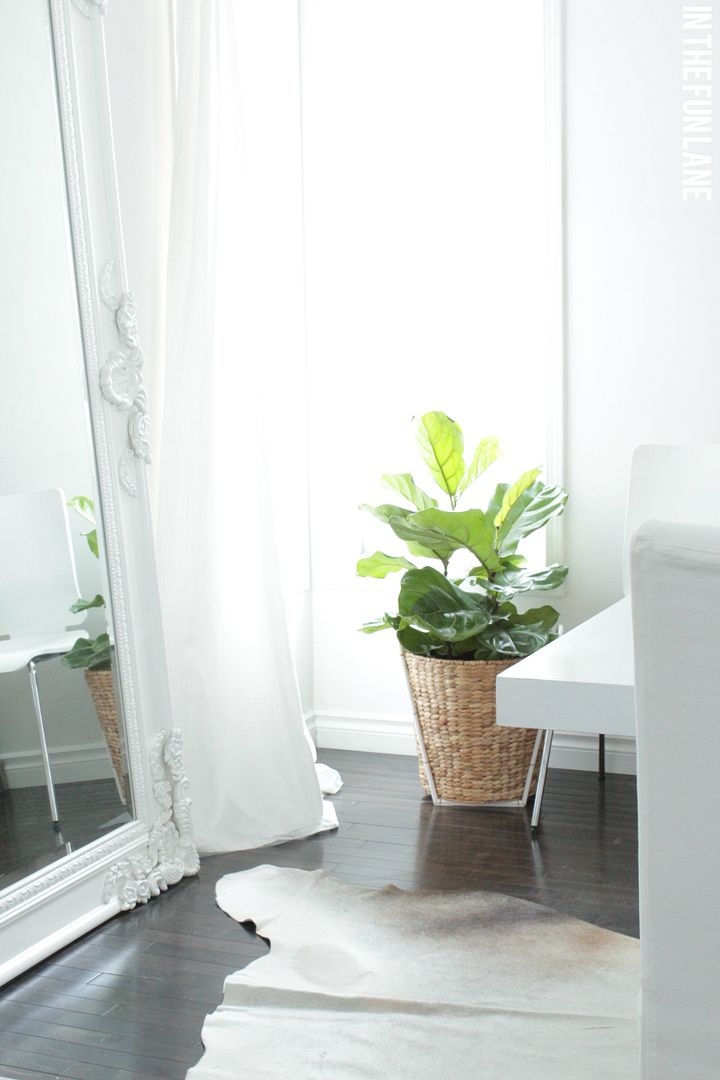 I layered a couple cowhides, also from Ikea (originally bought for CottageK) and it gives the perfect amount of curve and texture to all the straight angles.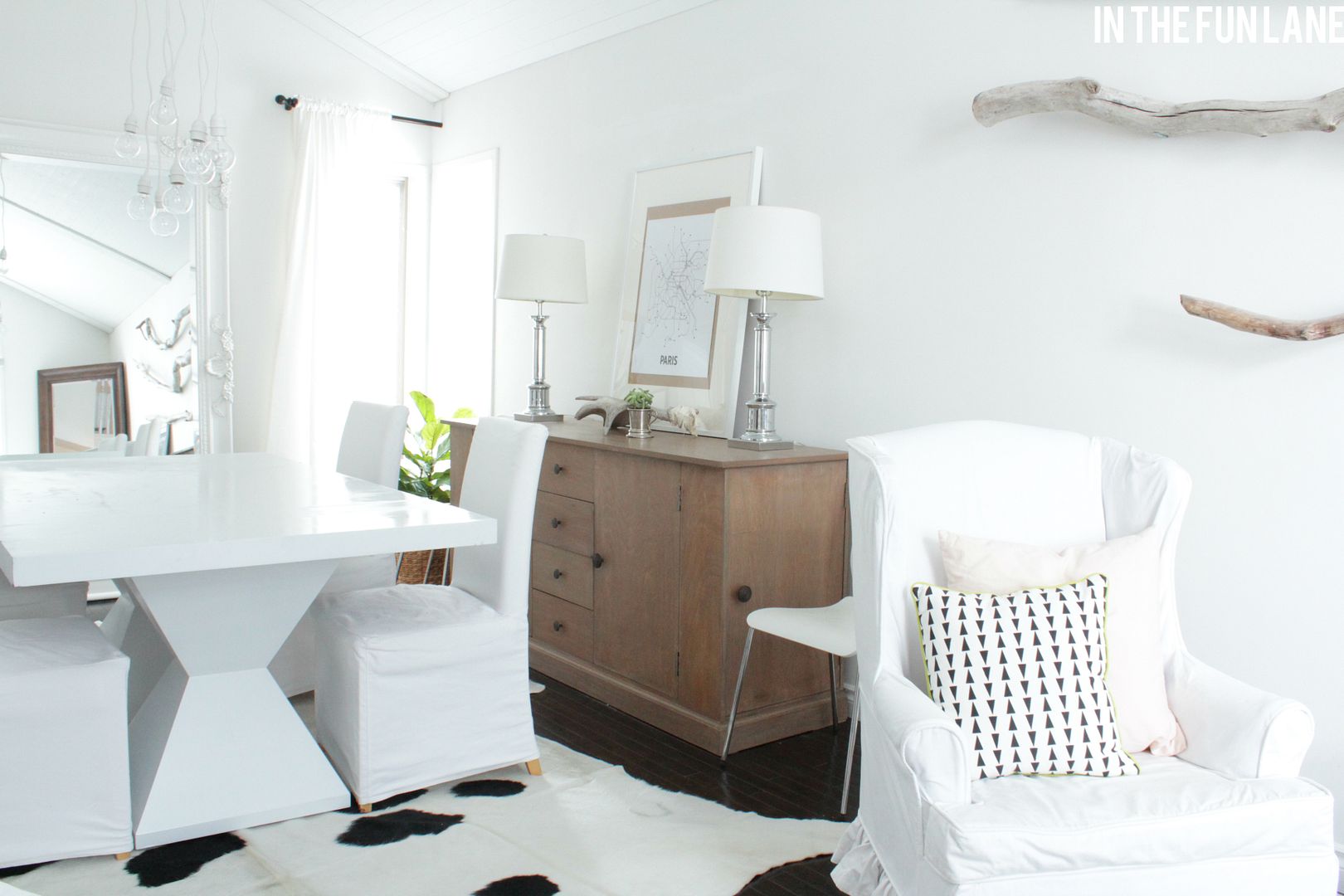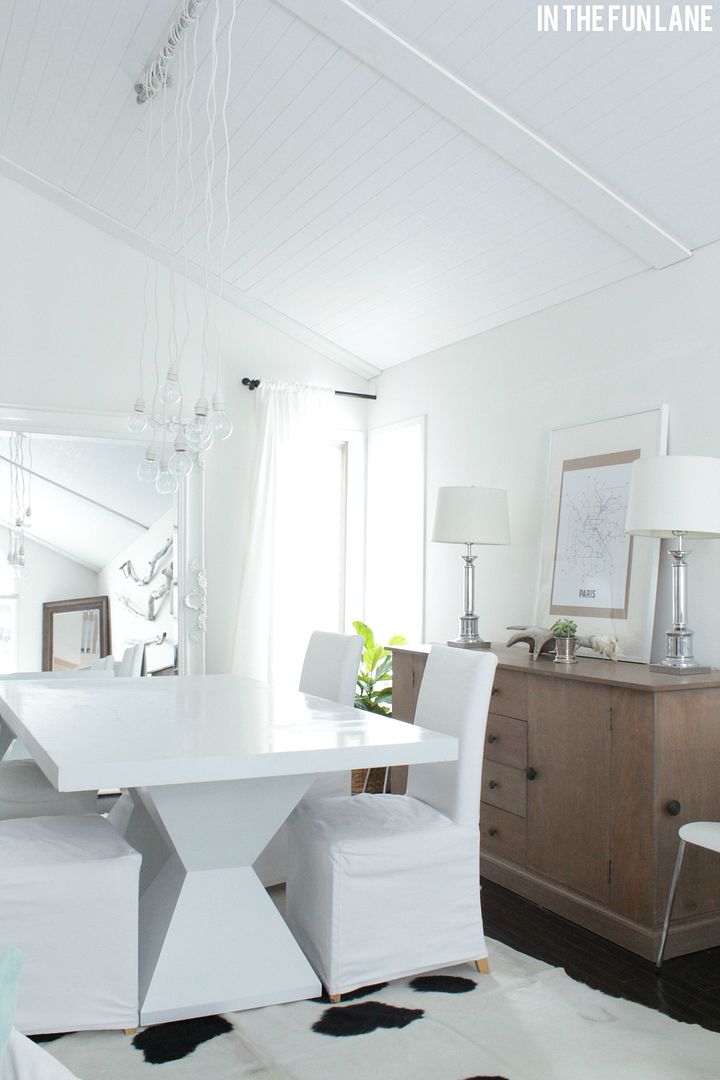 And just so you can see a glimpse of real-life. The kitchen was piled up with stuff from everywhere else while I shot this, with lots of cleaning supplies peeking in as well...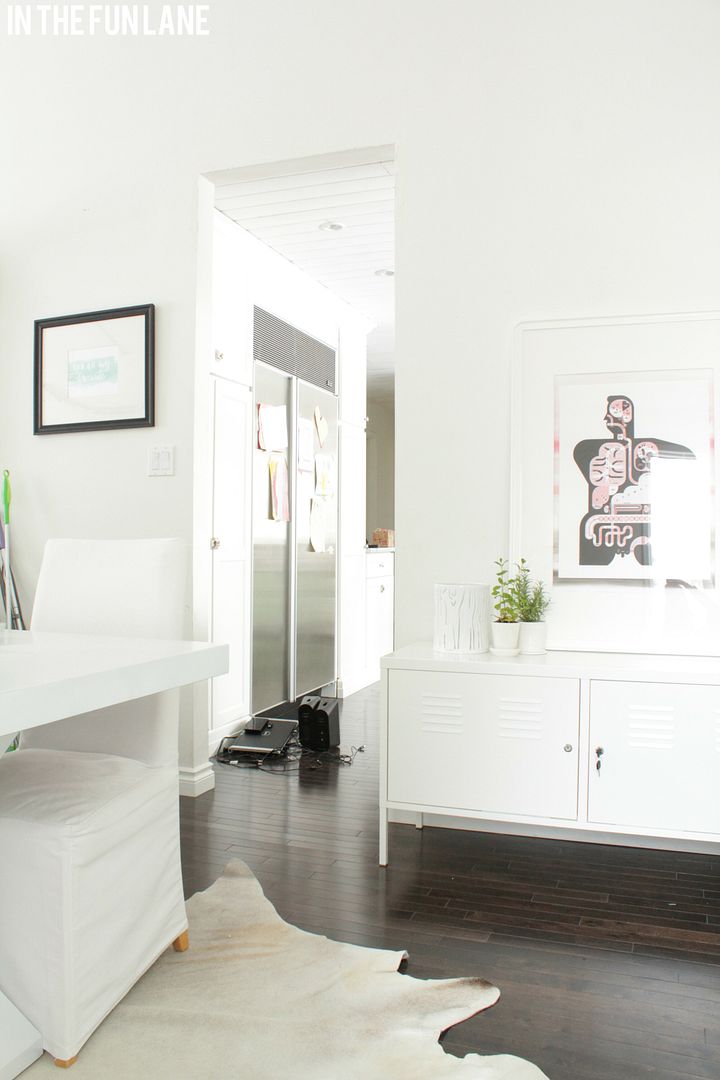 A little extra storage never hurt anybody! And this awesome graphic from fifteen.ca is easily one of my favorite new additions.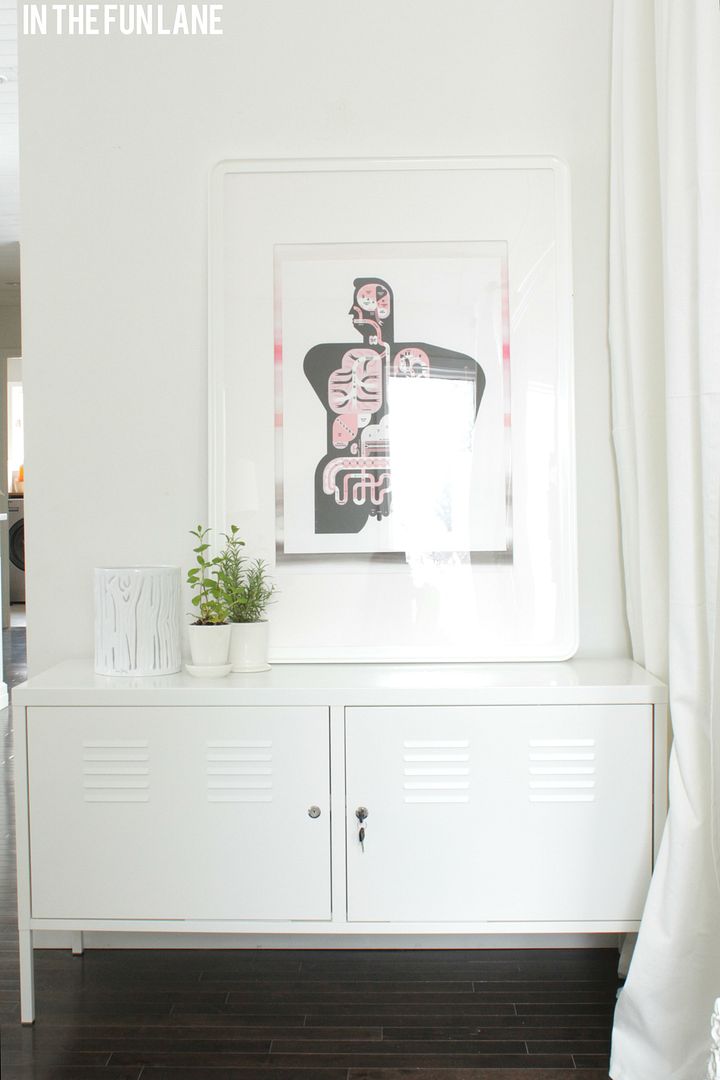 This room (and you!) has seen so many changes and updates over the past few years but I think I am fully and totally in love! The mix of scandi style with all my favorite things (planked ceilings, industrial lights, and lots of white!) make it a pretty happy spot in my world.
Now I'm off to finally set up the Christmas tree and get started on our last 3 days of shooting with the

incredible

Robin Stubbert
Wish us luck that we get it all done!