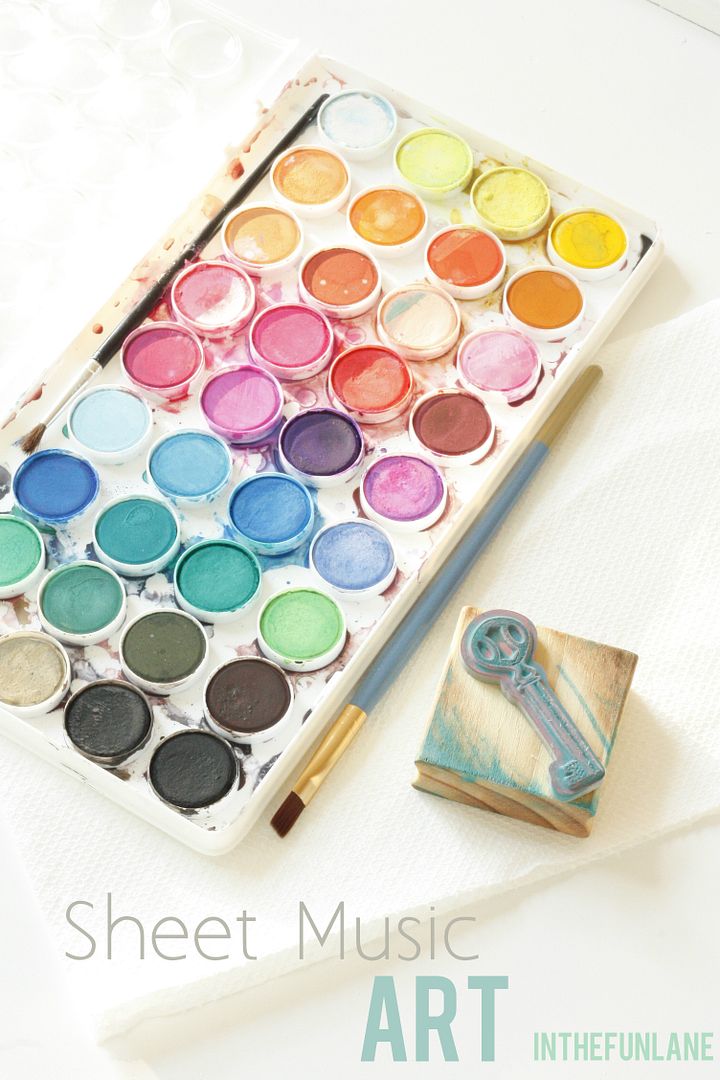 Last Summer I was in a pinch when I was trying to fill a frame that I wanted out before company popped over (check out that post here) so I threw a cover sheet from some vintage music in a frame. Once upon a time I scored 3 GIANT boxes full of antique sheet music for $1 ( I was doing my best Ikea lady impression that day "START THE CAR!!!!!!!!!!!". Because I'm positive all the 70 year old men there were gonna regret missing that one. Not ). It may take me a lifetime to figure out what to do with it all but I will file that one under purchases I'll never regret!
I have since moved that framed sheet and I felt the corner it was occupying needed a little

tiny

hit of color. A really

tiny

one.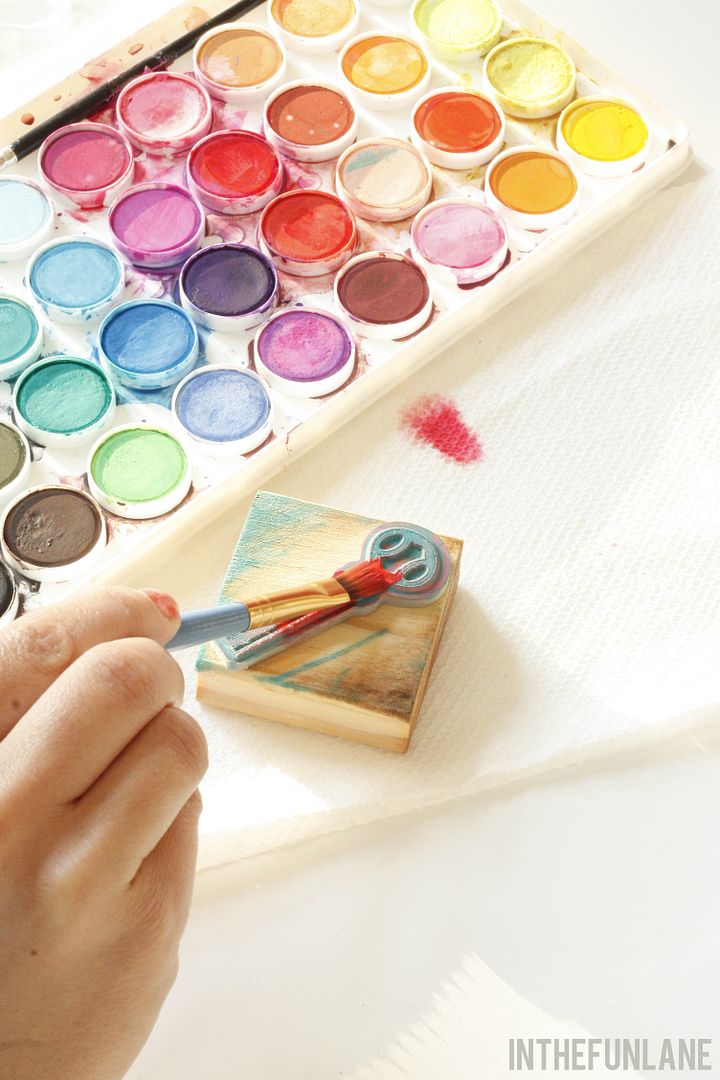 I got the smart idea to add a graphic in a bold color using a stamp.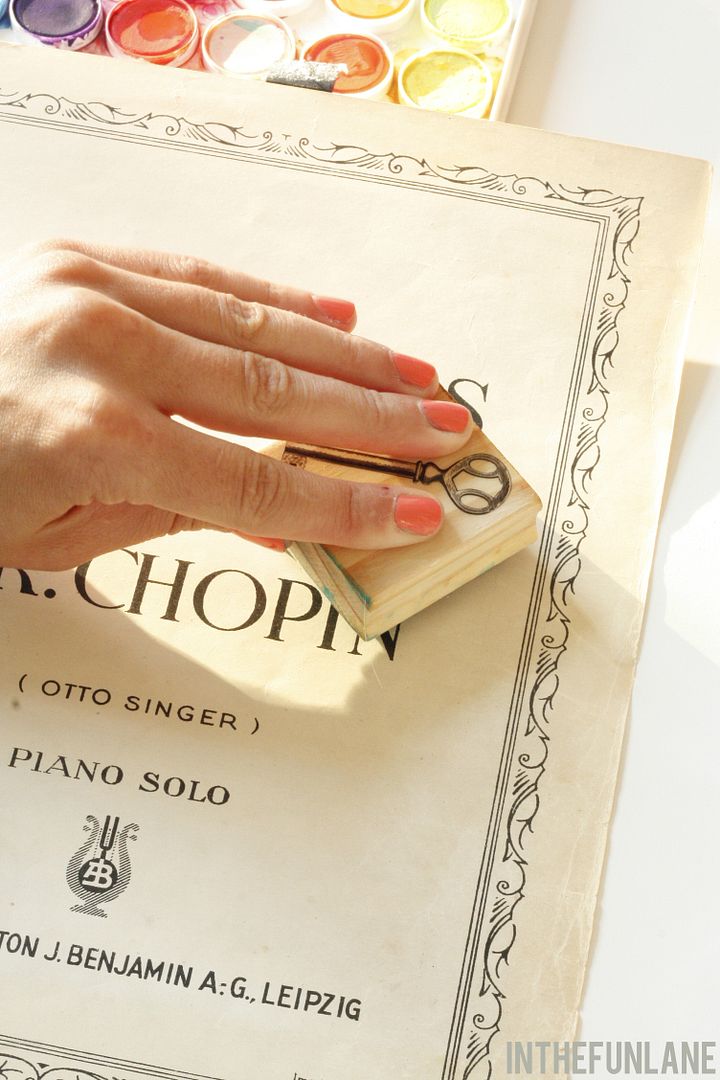 I hate to admit it... but I kinda felt it looked bad.
Horrible actually. Not everything, just the stamps.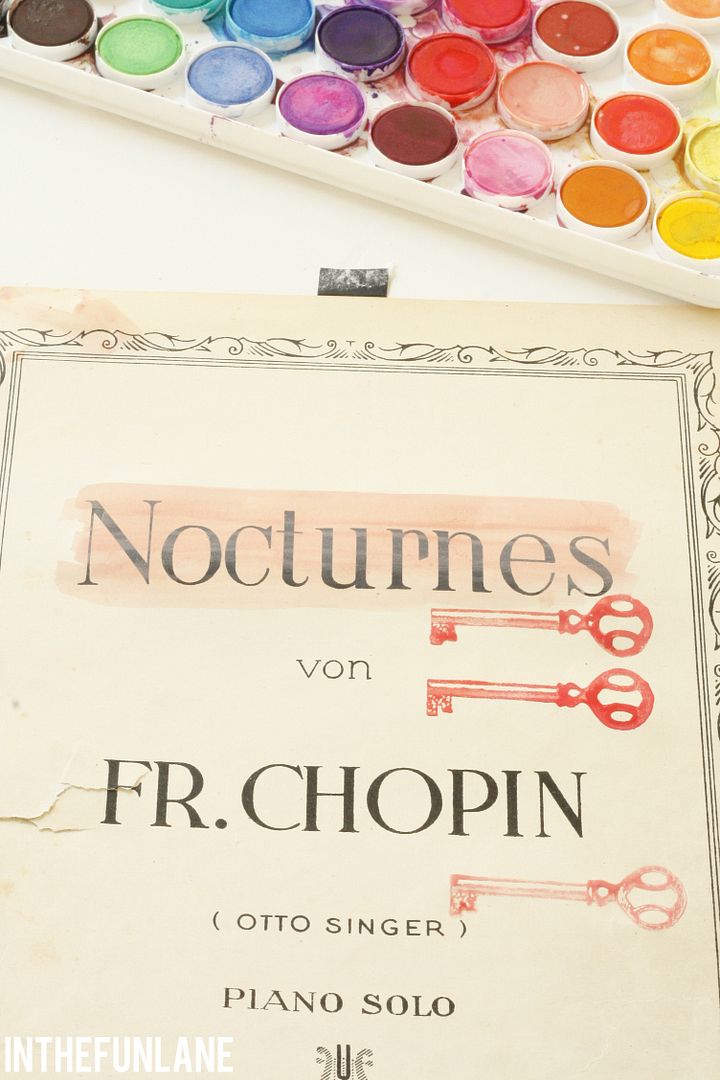 In an attempt to salvage it I just simply watered it down and smeared things up.
I actually kind of think it looks neat now. I think it is the perfect marriage of my antique/vintage side and my clean, modern side.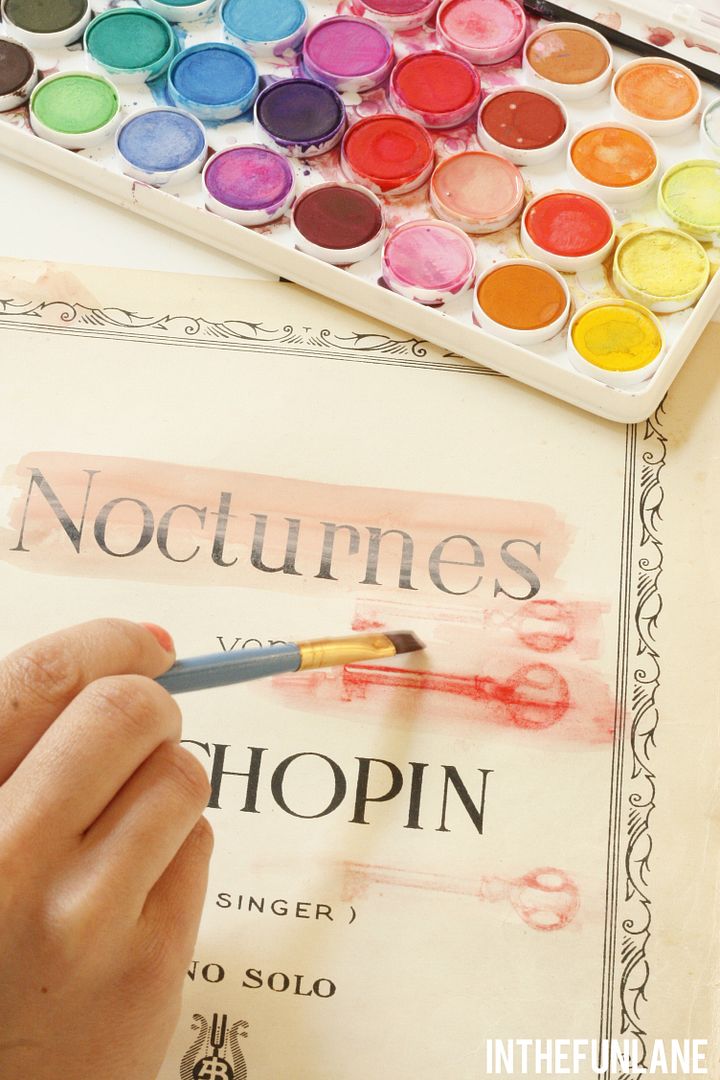 Water colors aren't perfect and with a small dose of teal at the bottom I kind of dig it.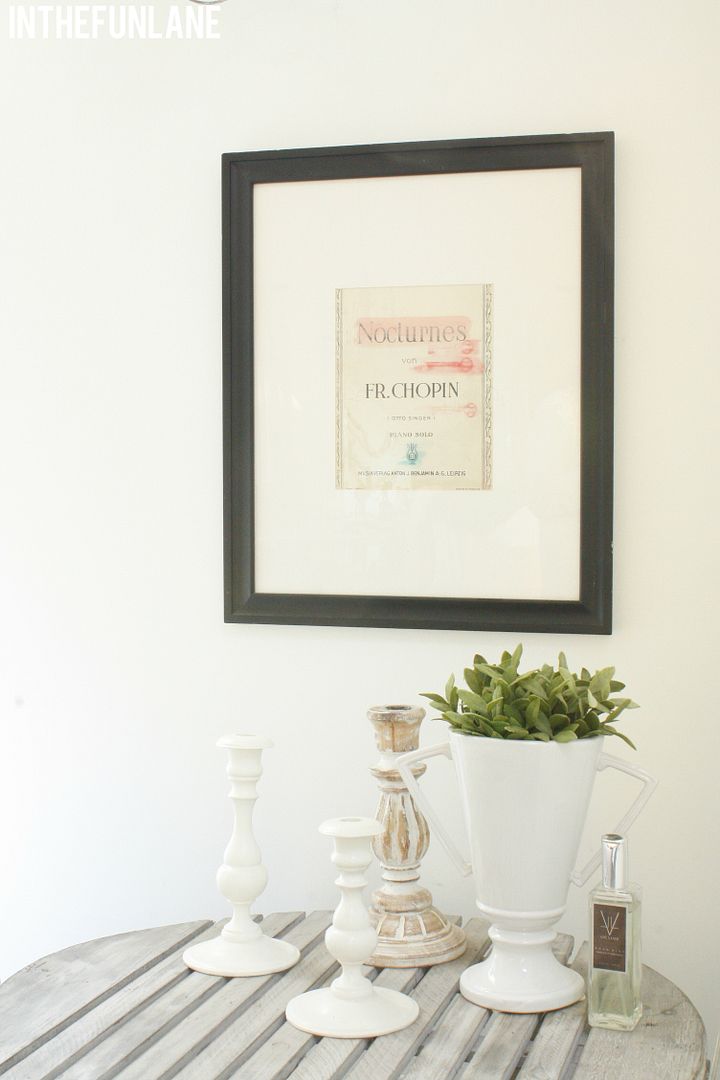 I like the simple, soft color pallet for an otherwise neutral corner.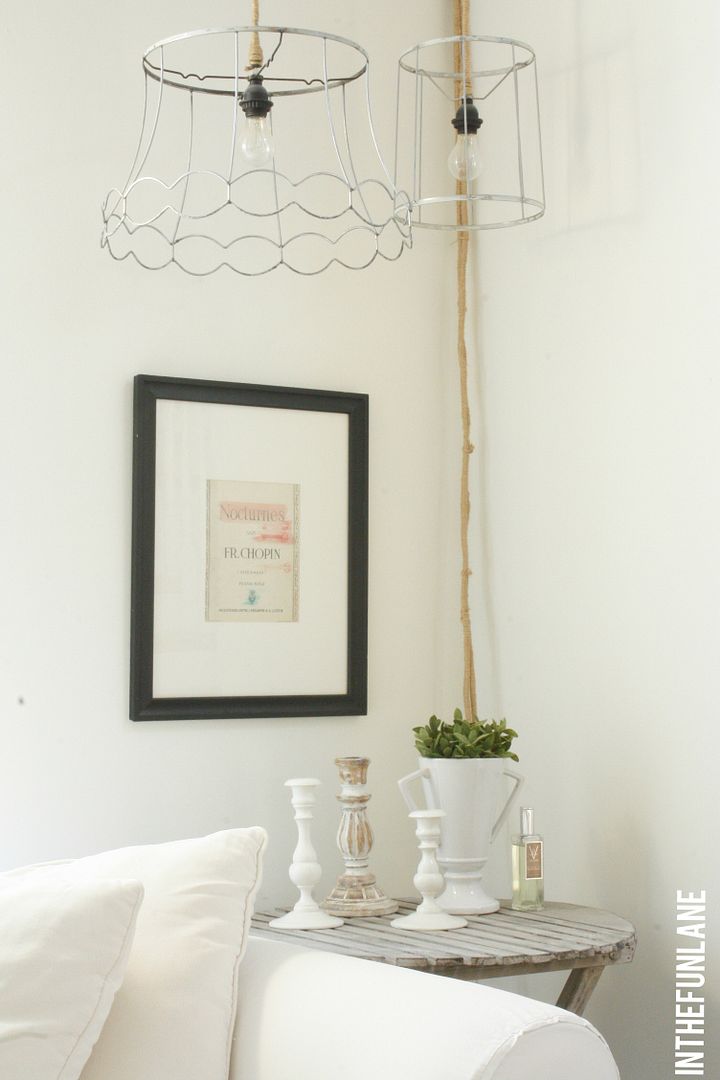 So the stamp didn't go my way... but I gave it another go on some sheet music as well. A little more color and a little more abstract.