As promised, I am here to share the fruits of our weekend of hardwork, along with some of the nitty gritty that still needs to be done.
First the GOOD: finally we are wallpaper free in the family room! We still have to replace the floors, mantle, lighting and window coverings, but we are getting there.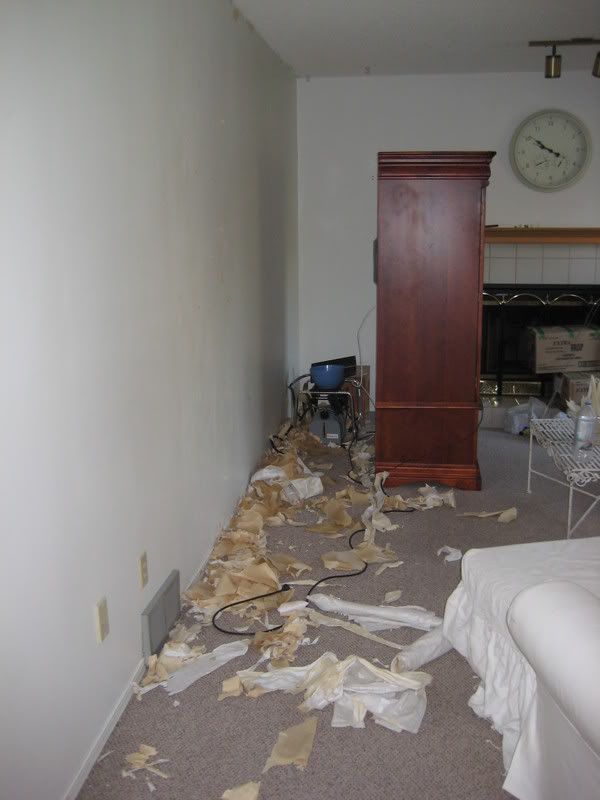 Now for the BAD: Well, it isn't as bad anymore since they are gone (thanks to Sean's electrical genius) but let's just say that home made switch plates are not a good look, anywhere... ever!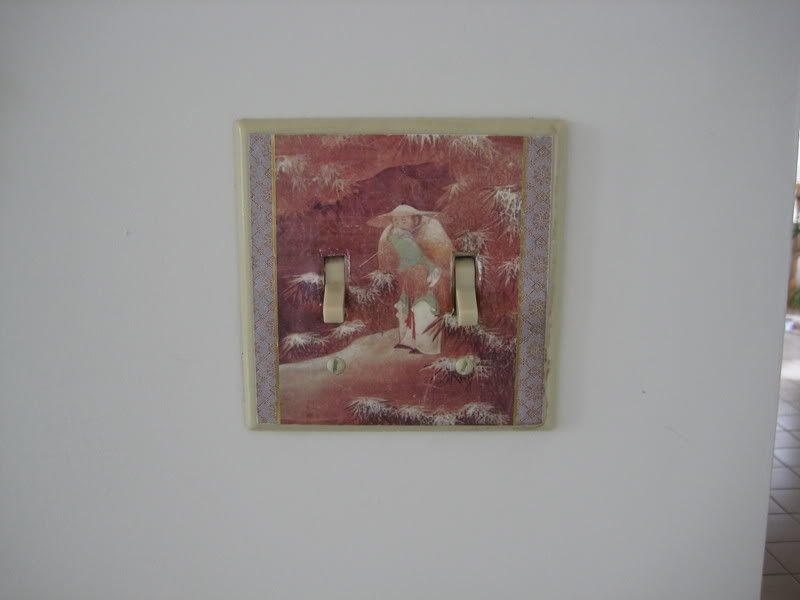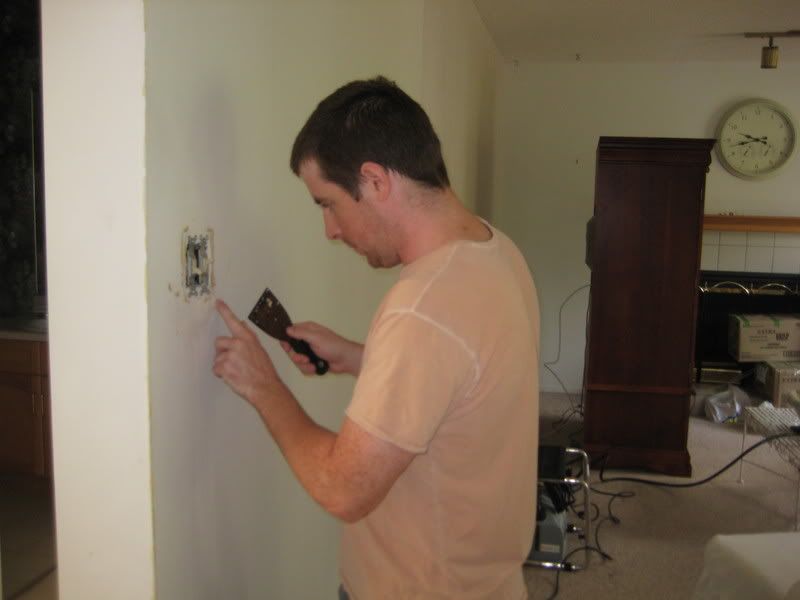 And who could forget the UGLY: Yes, I am ashamed to say this is our main floor powder room. I think the previous owners must have been going for the "graveyard at night" look because even on the sunniest day you come out of that bathroom feeling scared and alone. The diagnosis for this room is a full gutting.