We had another challenge in the living room area of our house because yet again we not only didn't have any furniture, but it also because a bit of a rotating 'showroom' for my furniture creations.
In it's original state: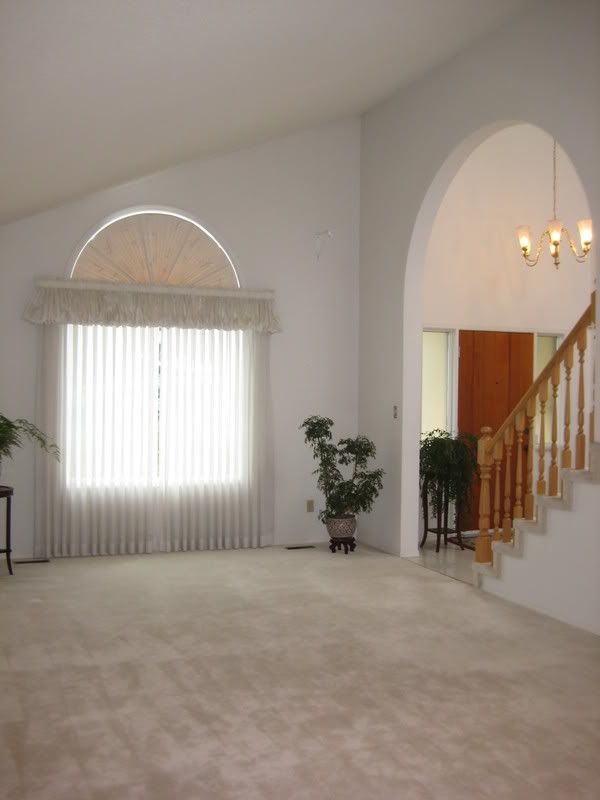 Lot's of pearly wall paper!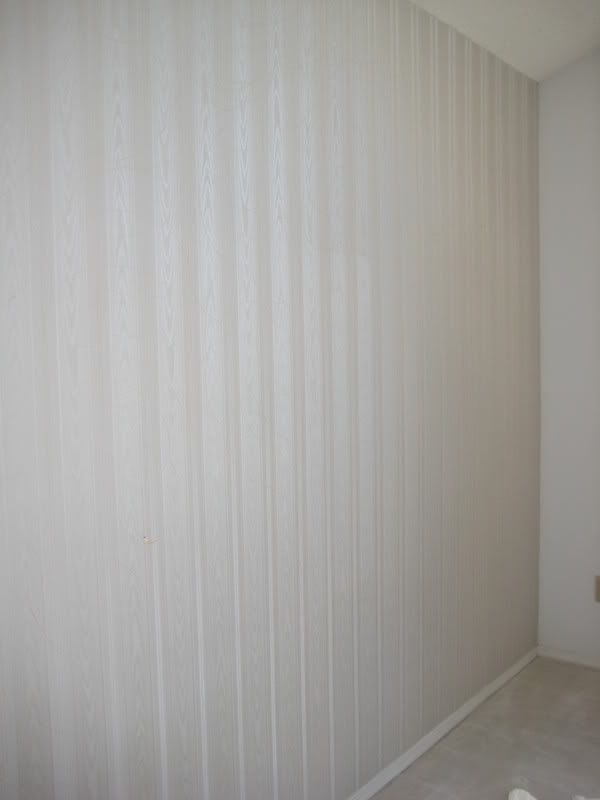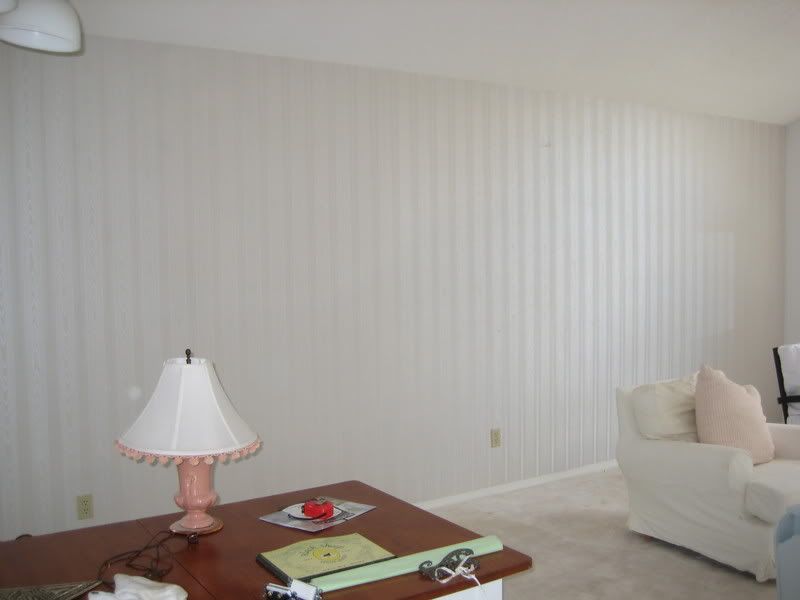 As of today we are finally making it our own with a mix of new items and flea market finds.