Now that our Master Bedroom is about 90% completed as far as the reno is concerned I am excited to start the decorating! Because we are still nowhere near completion on all our renos the decorating budget will be slim! I have always loved our bed (our very first purchase together!), but against the dark wood floors the detailing is lost, and I think we are just ready for a change. Here is a picture of our current bed (taken at our old house):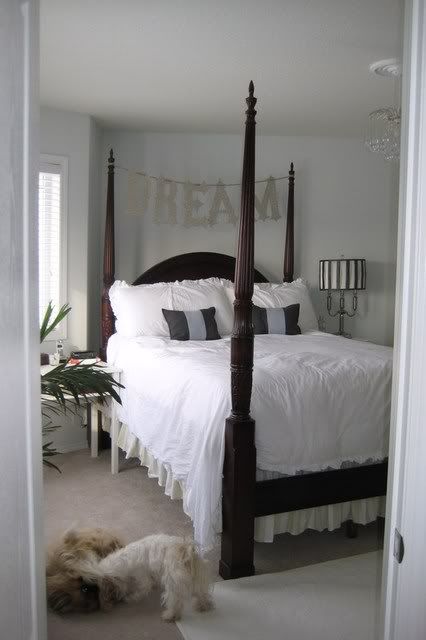 What do we want??? Something bright, airy, and fresh, similar to this Rachel Ashwell headboard:
But with a price tag of well over $1000 I thought I would give it my best attempt to recreate something similar myself . Pics to come tomorrow, so let's hope I can do it!