This is the chandelier I picked up at the Architectural Clearinghouse (check it out if you are in the Edmonton area!) for $15. It was in great condition, worked well but just felt dated.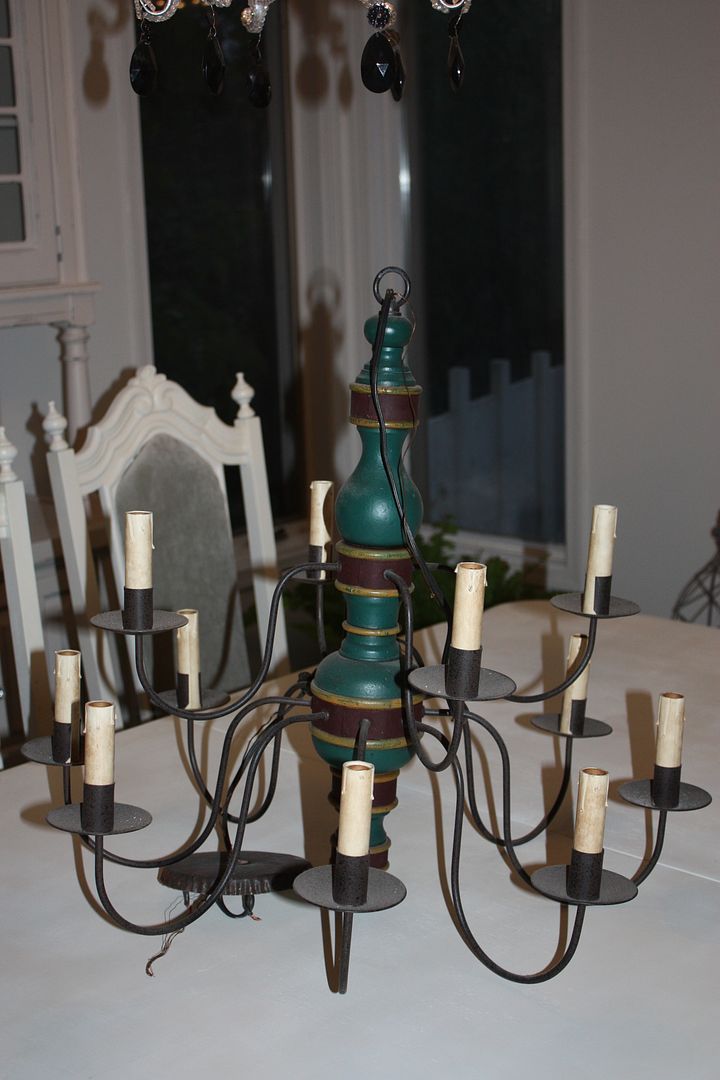 A coat of grey paint and aged with a brown glaze made my new chandelier feel delightfully old. It just seems to fit with the room much better.
The other bonus was that our new chandelier has 12 40watt bulbs, which give us a total of 480 watts while our last one only had 6 25watt bulbs for a total of 150. This makes a HUGE difference, especially because the ceilings are so high.