We have had such a wonderful couple of weeks, and of course we have millions of pictures (primarily of Wren) documenting Wren's first Thanksgiving as well as a trip to the local Scarecrow Festival.
One of the highlights was Sean's Grandpa coming to visit. Wren was all smiles while getting to know her Great-Grandfather. The last time they met she was only 3 days old so it was nice to see him again and get some pictures.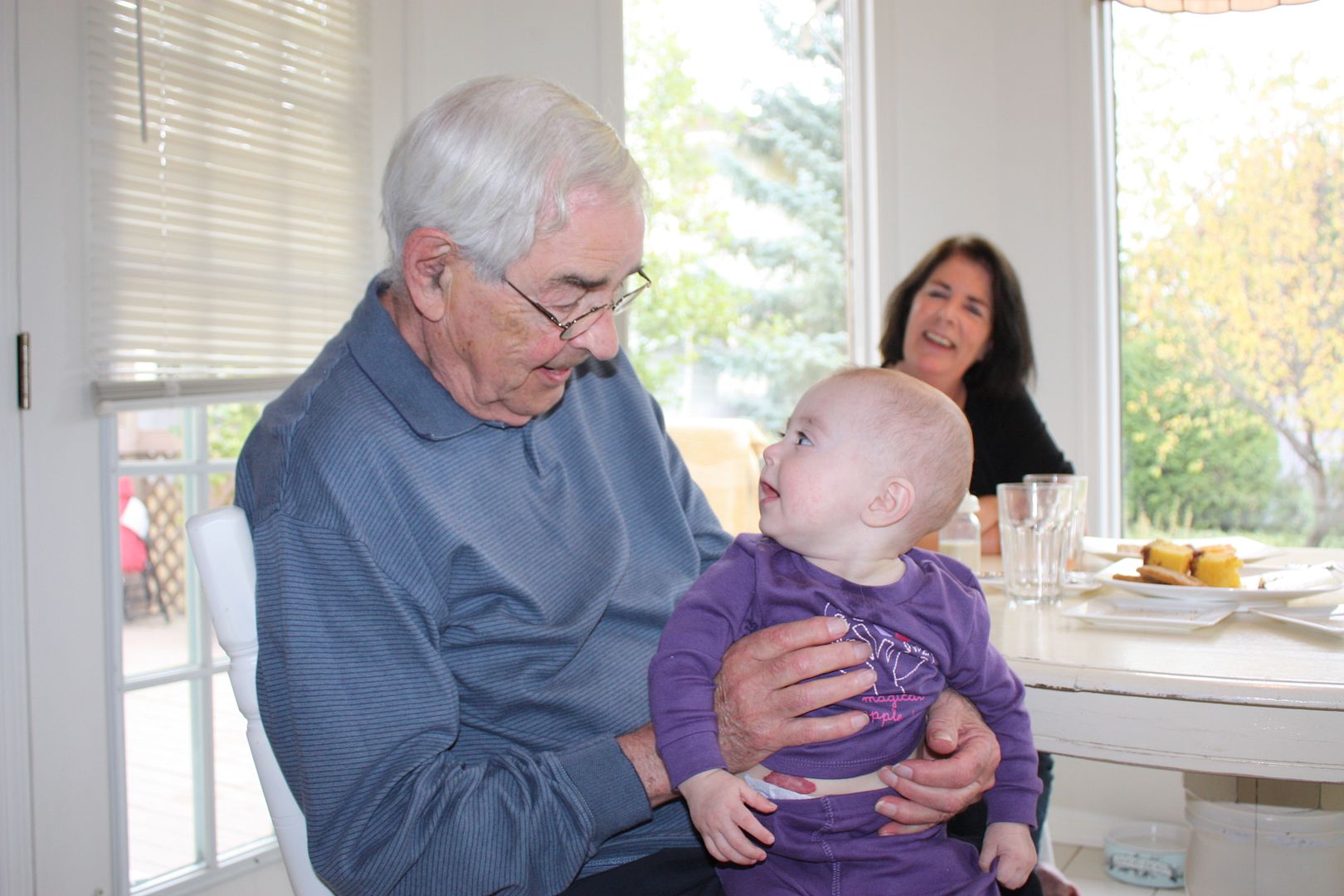 The other highlight (for Wren anyways...) was discovering my mom's tupperware drawer!
It didn't take long for the entire drawer to be emptied onto the floor. Too bad she is too young to help clean up!
She always loves playing at Grandma's house because besides the tupperware she also has a pretty fun mailbox that Wren is crazy about.
Checking for new mail
This morning we went to the local Scarecrow Festival which is a wonderful event for families and children to raise money for various charities. Since it is indoors there is no worries about the weather and it is nice and warm for the kids.

Wren and her dad at a spooky graveyard
Checking out some pumpkins decorated by local school kids
I have to send a HUGE thank you to my friend Rebecca and her
PlumeAria
designs. She custom designed the spoooooky raven feather and black rose headband for me specifically for this day and a birthday party Wren and I are attending on Halloween. It was just amazing and got so much attention that Wren and I are going to be in the local newspaper as well as on the nightly news (talk about good publicity!).