Hopefully the wait wasn't too long, but I am delighted to say that I finally got my gray wall! I mixed a couple shades of gray and black to get this deep, rich charcoal.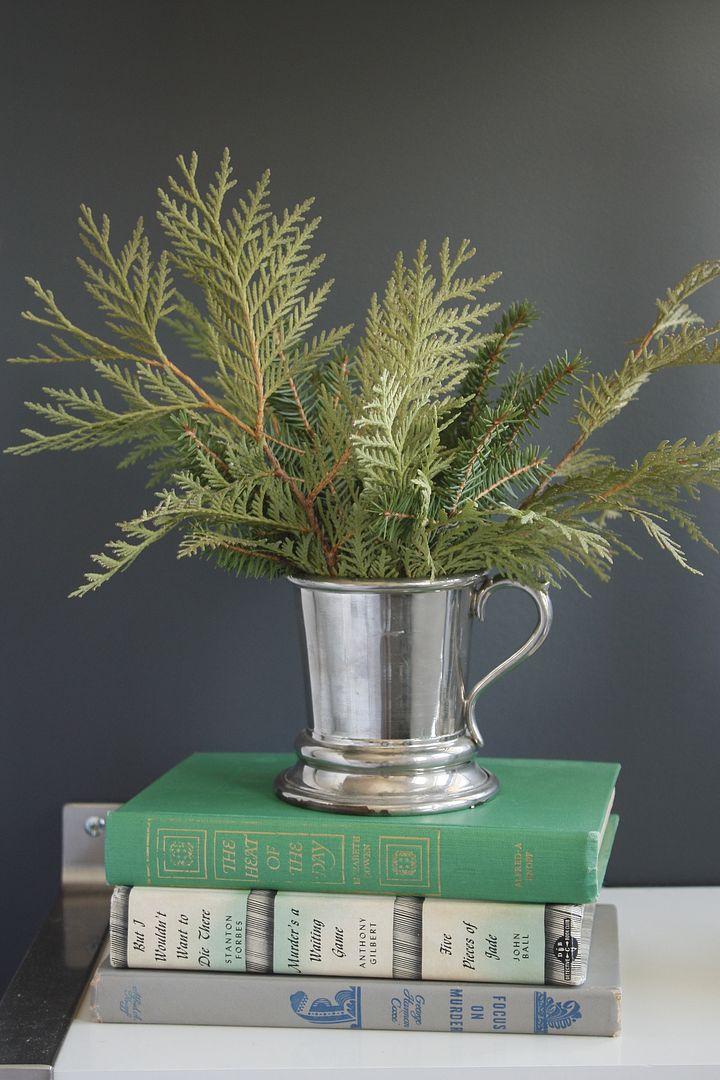 Like most things, once one thing changes my brain starts working on new ideas and won't let me rest until I feel it is just right. My first instinct was saying that either the wall is too dark or the headboard is too white. The contrast is nice, but it just doesn't seem to have enough charm since there are not really any old pieces in here to give it a little character. So once again, I need opinions!!!
First option:
Leave the current headboard.
I found this antique painting quite a while back, but actually bought it for the frame! It is old, chippy, and even has a small tear so it has been laying in the basement for some time now. I kind of like the mixture of the green/yellow/orange tones against the gray.

I have a HUGE frame that I painted white but have nowhere to put it. It is HUGE, and in this picture it is just resting on the painting, but would have about 1-2 inches of space around the painting. This maybe pulls it all together a little better and adds that little bit of elegance, but you can still see the raw edges of the painting.