The night Wren wore her bear suit...
We know exactly where our wild thing is every morning: in the kitchen nook.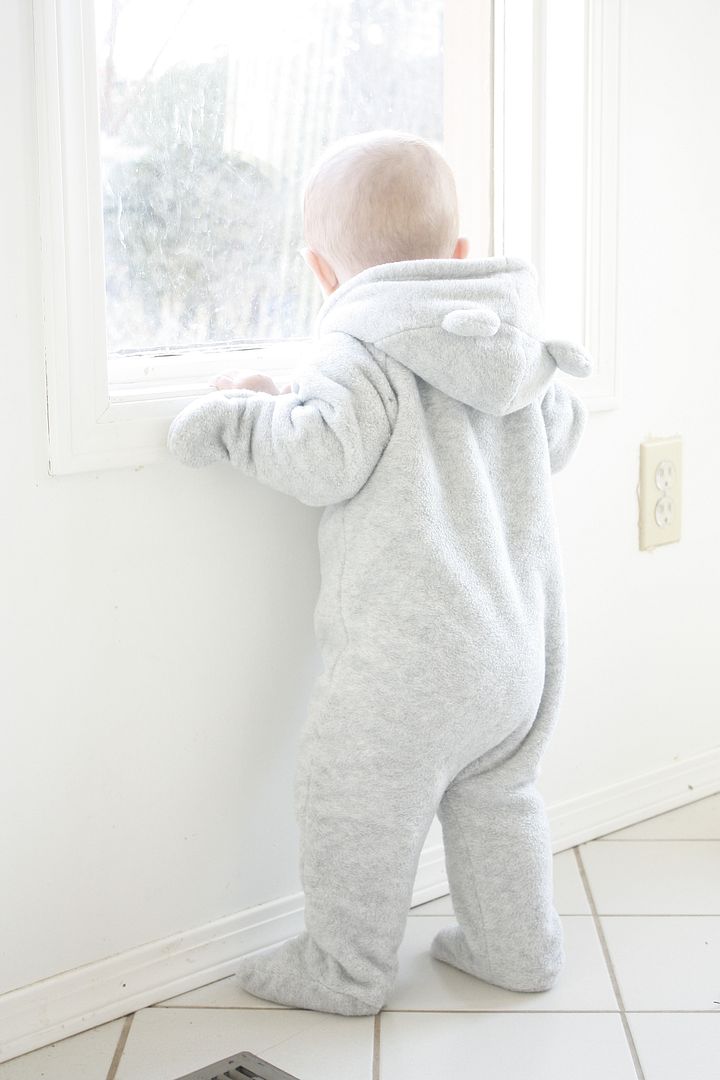 She watches the dogs play outside from the windows. She moves their food around (and has actually taste tested a kibble before).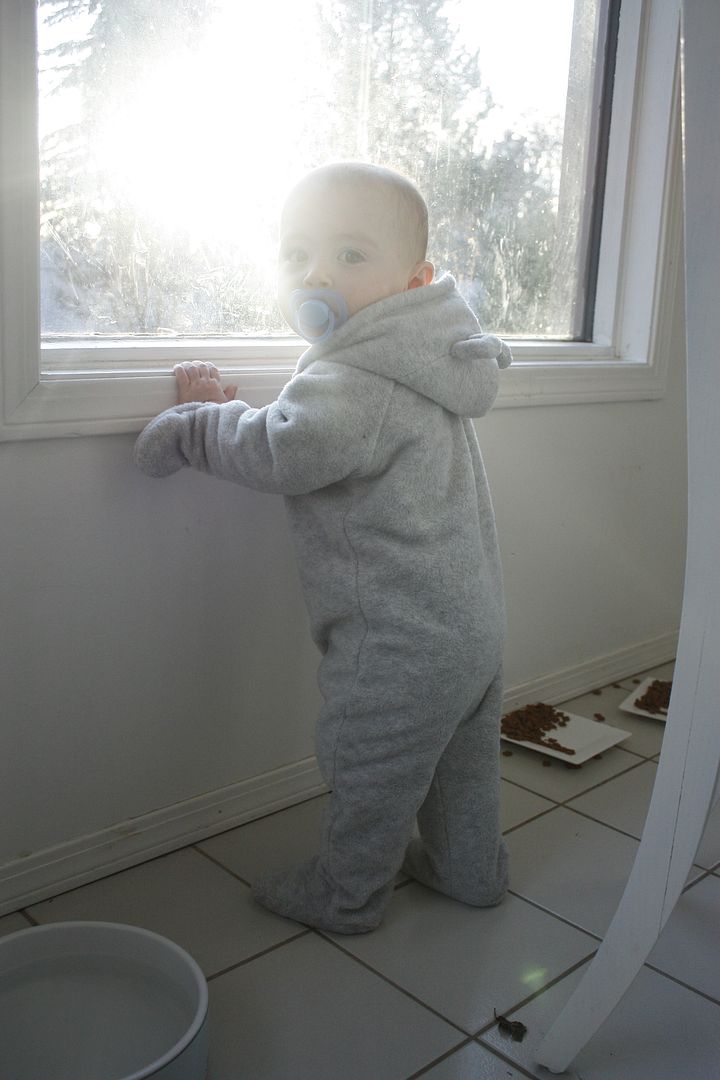 She tests the water temperature to ensure it is up to standard.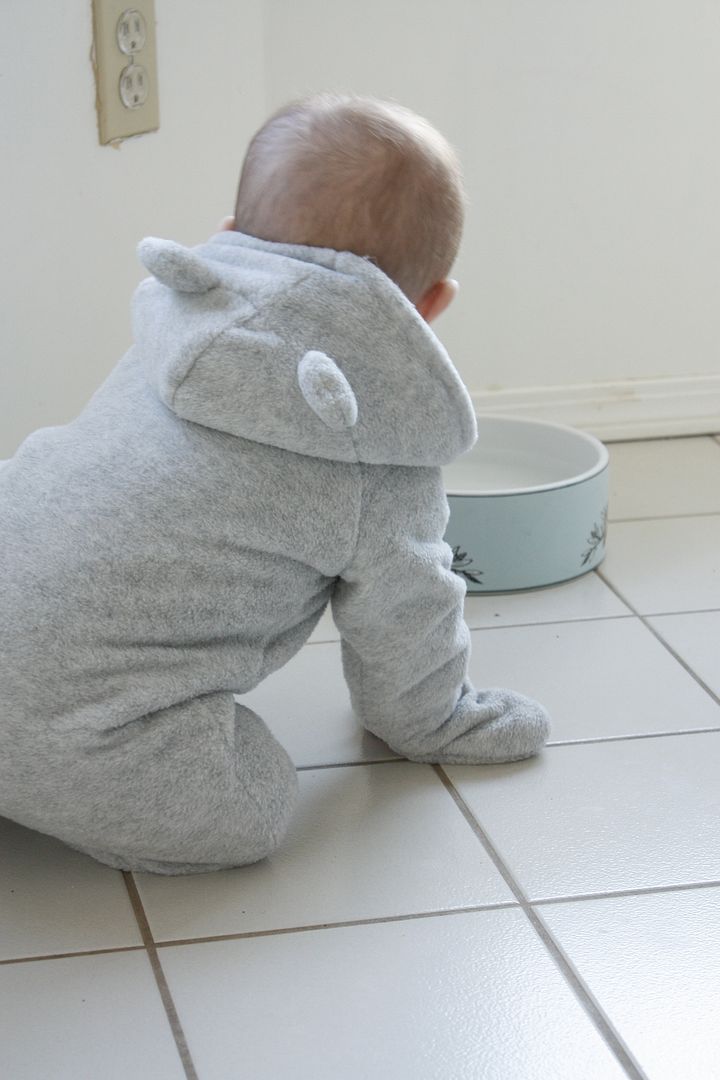 These windows are impossible to keep clean. Between two dog snouts and two baby hands there is no hope.