We hope you have been having a great week so far! It's hard to believe it is already Thursday, where did it go so fast?
On Sunday, before the laundry room demolition began, Wren wanted to take everyone on one final tour of the old room.
Here is the view from the hallway, where the future shelves will hang above the dryer.
Coming in from the garage this is what used to greet us.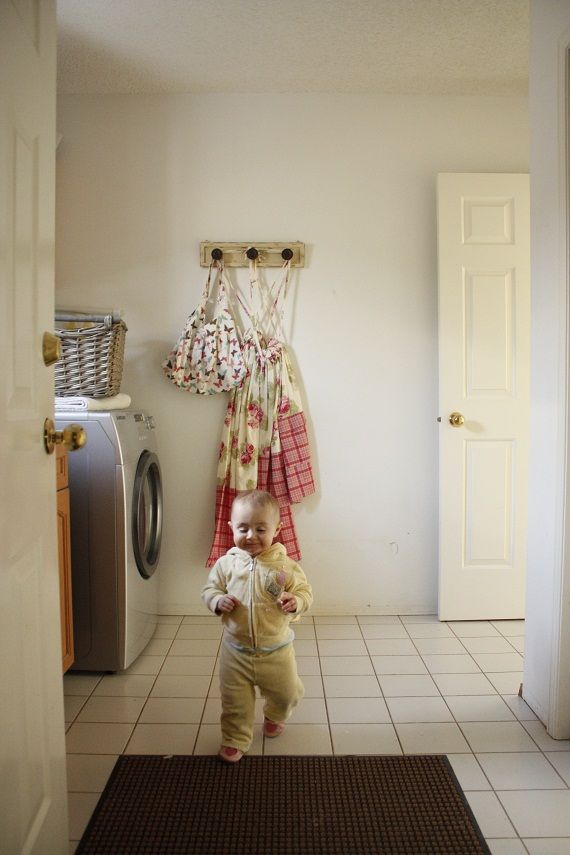 We are hoping to keep this room's budget under $1,100, not including appliances. We were actually forced to upgrade the appliances 1 week after Wren was born and the washer died. Thankfully it was a blessing in disguise because that was boxing day, so we scored this set at Best Buy for $800. Sean braved frigid temperatures at 5am to grab 1 of only 50 sets, but we haven't seen such a deal since so it was worth it!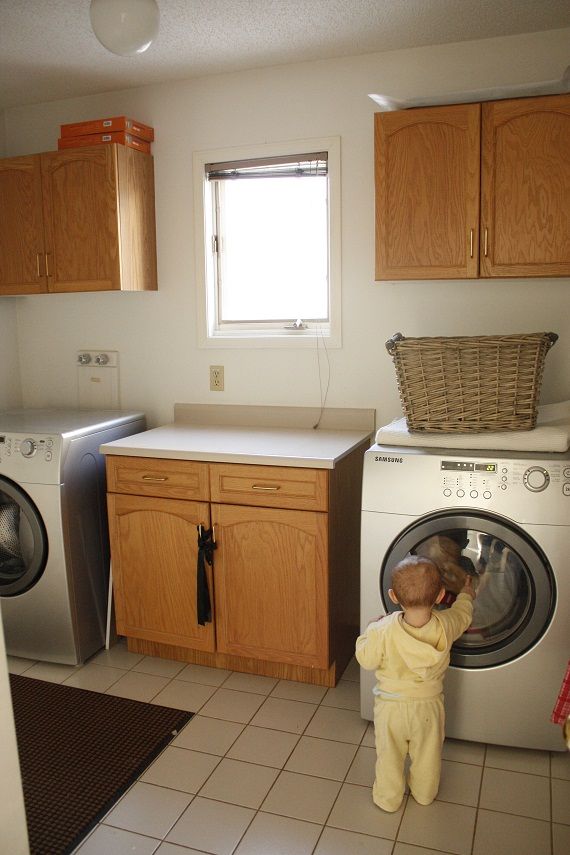 This is our 1 and only light. It will be replaced by 6 pot lights to give us a nice bright spot to work.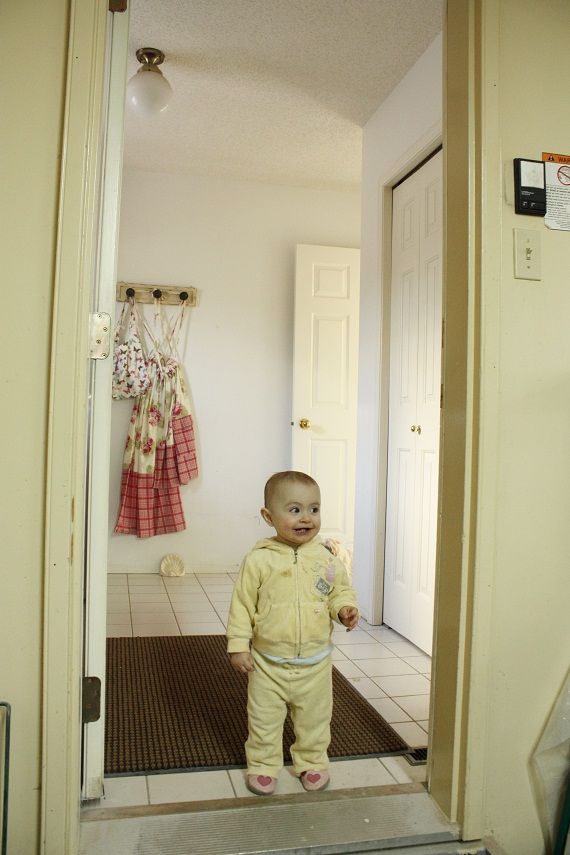 Bye bye closet! I can't wait to see the hallway door from this door and get more natural light in here!