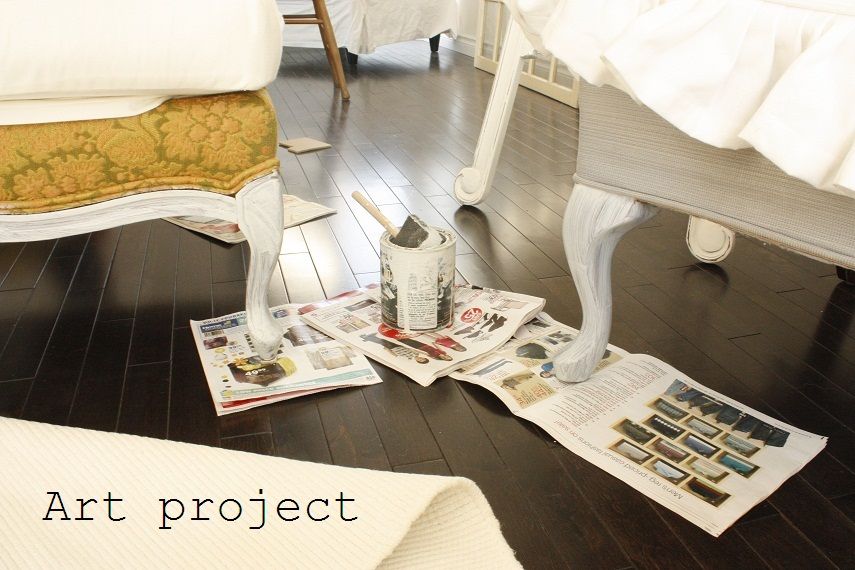 For the last couple of days we have been battling colds and flus here. I have not left the house in over 2 days and today I was itching to do something productive (besides gathering the piles of used kleenexs around the house...). I decided on a quick, fairly clean project that I have had on a back burner for a while now. Painting the legs of some of the living room furniture.
Here is a picture of one of the chairs pre-painting. The pictures never really pick it up, but these chairs came from a therapists waiting room so I am sure you can imagine the amount of rubber sole scuffs on the legs.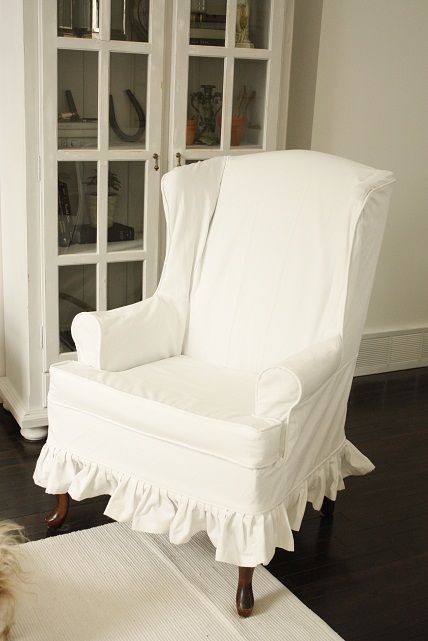 I used a really subtle dove grey on all the chairs and sofa so that something ties them all together. This really helps the room feel a lot more cohesive since the fabric on the chairs is quite a bit lighter than the creamy colored cover on the sofas.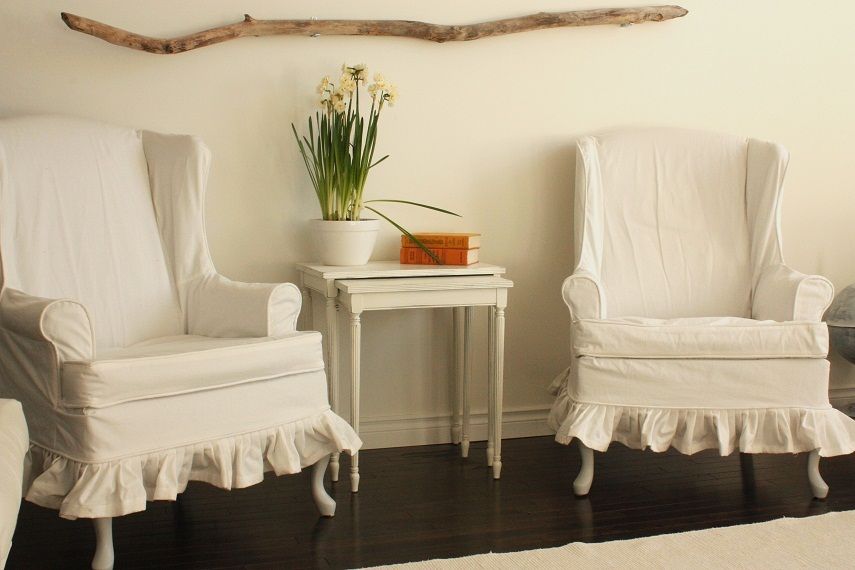 A lot of you have been emailing me about the branchs again, so here is a better shot of how many we have and how they are spaced. For full info check out the DIY archives~
And here was the sofa pre-paint.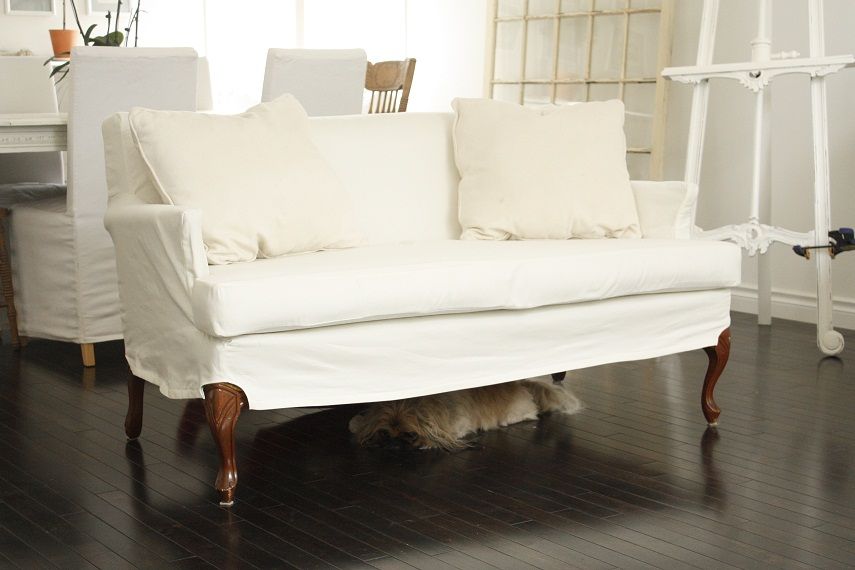 Excuse all the mess in the background!! Everytime a piece of furniture leaves I usually pile all it's contents up on the dining room table until I have time to return them to my basement store-rooms.

I think this week I will hunt down some really nice new down-filled pillows for the sofa. I didn't realize how few throw pillows we had laying around until I opened the closet and saw I only have covers, no pillows!