Of all the things that change around here, there are only a handful of things that always remain and one of those is our living room couch. When we bought our first home over 5 years ago I can't tell you how hard it was to find a white couch!!! We looked high and low, until we finally settled on having one custom made. At the time we really didn't have a defined style, and the couch really could have been any shape or style but I am SOOoooo thankful that we lucked out with the couch we ended up with. (If you are ever in need of a custom colored sofa, definitely head over to Urban Barn! They were really affordable and easy to work with)
Here was the sofa in its first days home.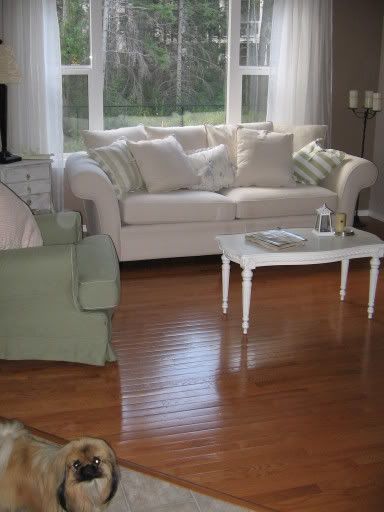 Eventually a few years later I did cover it with a sure-fit cover (bought on clearance for $30 from Linens'n Things)! I did a couple stitches to make it look much more fitted, but really the pillow back style made the cover look much better.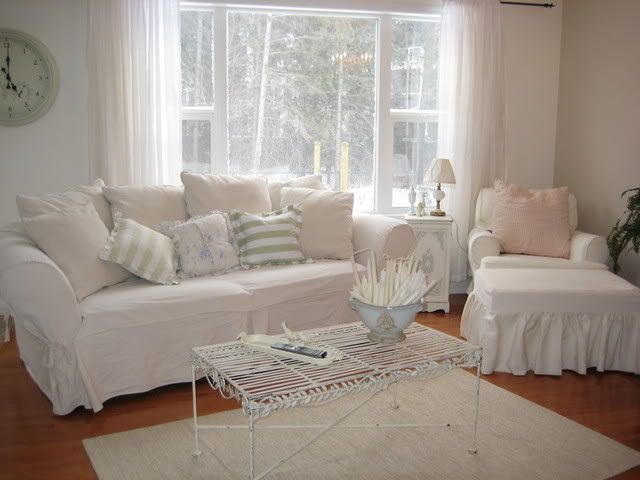 I took away the "frilly" pillows for a more streamlined look in this house.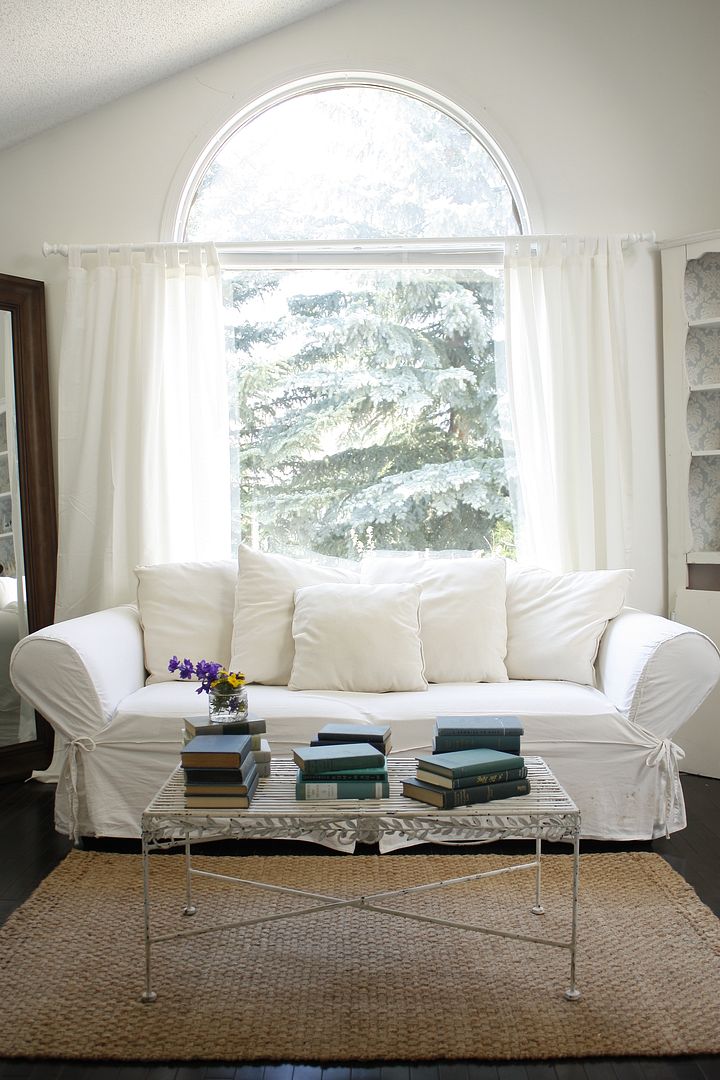 But lately I have been loving the more beachy, laid back feel of the pillows all lined up~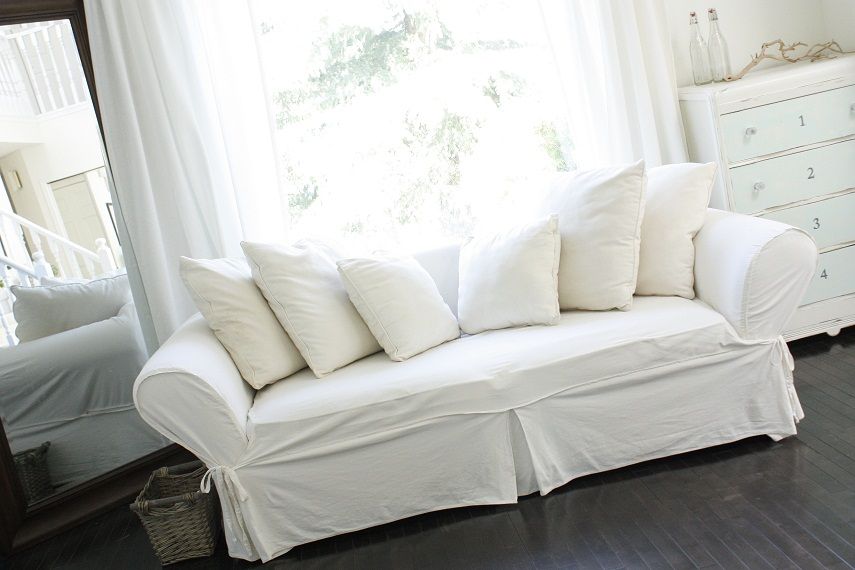 I really love this sofa, and will gladly watch it evolve again in the future as our style and look do as well. I think it is really a testament to a good quality piece that it can (and probably will again) evolve with you as your spaces develop.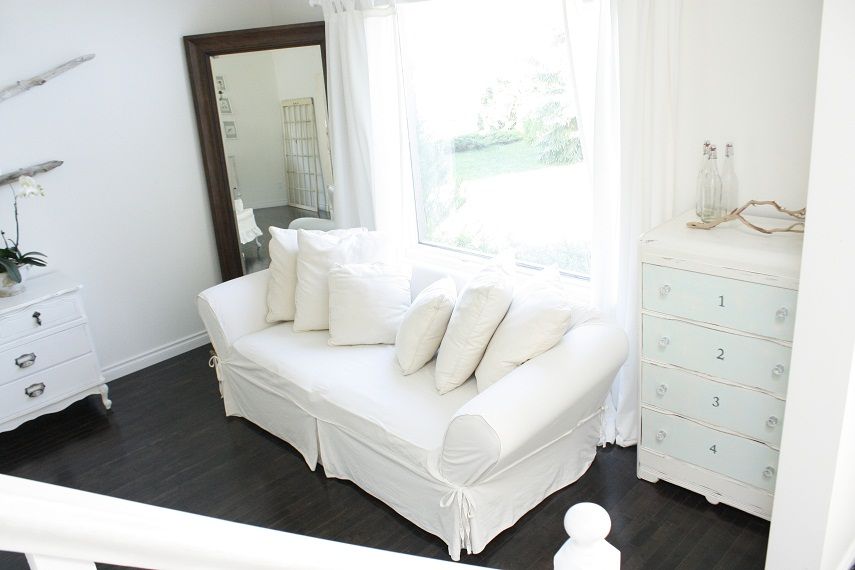 Speaking of developments... our dining room is pretty much in shambles these days!
It is currently housing a cast-off ektorp chair, and my lonesome dining chairs. Our dining room table went to a new home (unexpectedly, otherwise I would have tried to get a new one ready) so now I am on the hunt for a perfect old grey farm table. I also plan on moving all the marine book plates to my "future" office (as in, there is still a queen bed and a ton of cast off furniture in that bedroom... and progress has halted) and look for a perfect old mirror. But as you are all aware of by now, my plans tend to change at the blink of eye!