When I saw this ragged looking armoire a few weeks ago I just about started hyperventalating! It was SO perfect, and if the paint wasn't in such rough condition I think it would have been nice to just touch it up in a few spots.But it was a little too far gone.
My favorite movie is Marie Antoinette, and at the moment I am also reading a biography of her that I am really enjoying (random fact: Marie Antoinette's first child, Marie Therese, and Wren share a birthday exactly 230 years apart). So I have been inspired by the colors and style of the time and wanted to make this armoire feel like it was just plucked from a Paris flea market.
I am really happy with how it turned out~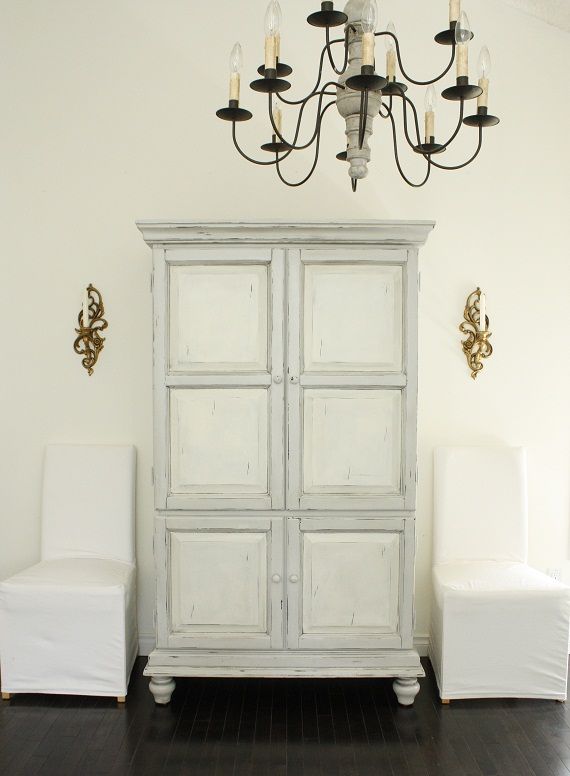 I did a mixture of grey and cream, but the black really popped through in the distressing.
I also glazed it afterward to really feel old and a little dirty (I know you are going to ask me how to do this, but I promise I will be sharing this and more in an upcoming e-book!!).
I have another armoire sitting in the garage as well, and if this guy finds a new home quickly I might just reproduce the same look so I can love it a little longer, specially because I've currently turned the dining room into a lounging area around this armoire.