Every so often I paint the same or pretty close to identical pieces of furniture twice. It's fun to see how little changes can make a difference. Just a few weeks ago I actually painted the 'twin' dresser to a vintage one I picked up for a client back in March, the funny part was that that client referred her girlfriend and somehow I found an identical one for her girlfriend! It is strange how it always seems like each piece goes home with the right family, and I am a firm believer that certain times the furniture chooses you (at least that's my excuse for why the pile I've accumulated is so big).
You might remember this
little table
I painted back in May. He was a huge hit with my clients and I wish I would have had 10 of them.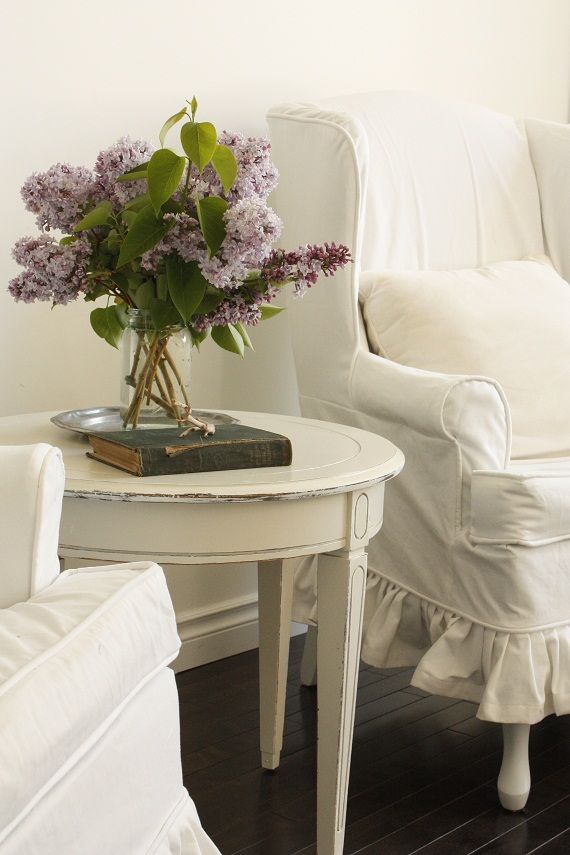 It wasn't until a few weeks ago that I stumbled onto his twin. Not his identical twin, but definitely a fraternal twin. But instead of cream, I went with white.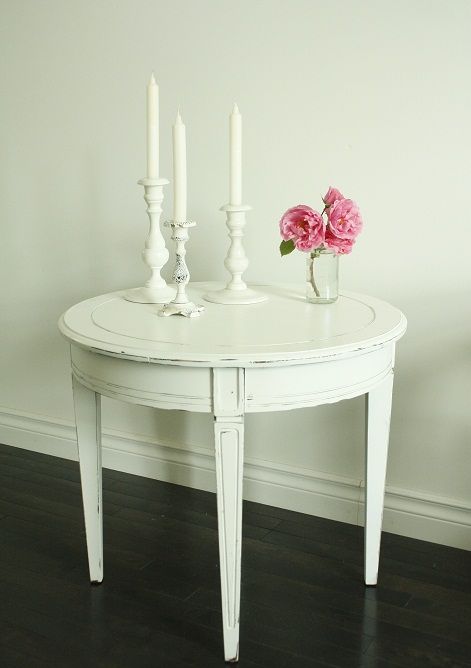 And isn't it amazing how much the lighting changes, in pretty much the exact spot, from season to season?
Sadly, I think these will be the last rose clippings of the summer... I see the leaves changing already outside.
Thanks to Alisha for patiently awaiting this guy and giving him a loving new home!

And now I am off to convince Sean to take Wren and I out for macarons, they've been on my brain all week. The breakfast of champions!