Has Jack Frost made an appearance in your neighborhood? It feels like he is sitting right on my doorstep today. It is a chilly -20 outside and while it is supposed to be warmer by the end of the week it sure feels like I should see penguins and polar bears playing in the yard!
When it is this cold there isn't much painting going on (at least in my studio) so I tend to focus homeward, making a few changes. Today I am breaking out the trusty old paint brush and do a few minor paint jobs, like painting the frame on this auction find.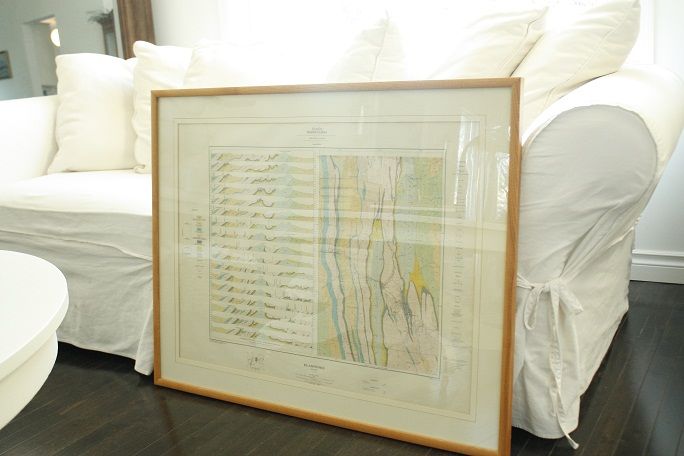 It is a 1911 mining map and I absolutely fell in love with the colors in it, they will look fabulous in our office. Sean has a love of maps so I threw up my paddle and brought it home for $10 (along with another engraving that I gave to my sister). It has been beautifully preserved, matted and framed but I am not too keen on the natural wood frame so I am goint to paint it a dark grey.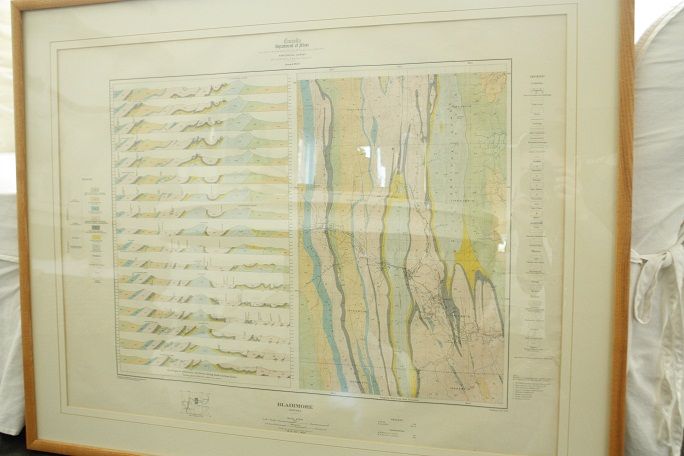 A little more exciting addition to the house is this old door pediment.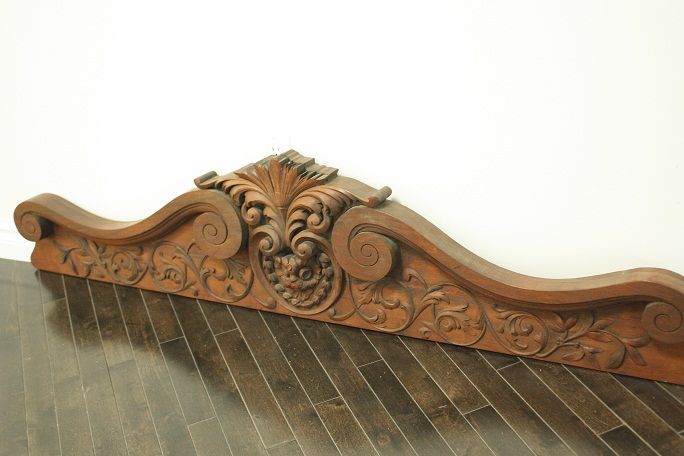 We want to paint it out, but we have those little butterflies about altering such a beautiful and perfect piece. Our first thought was to paint it a light grey and mount it over the door since the wall is so tall and bare up there.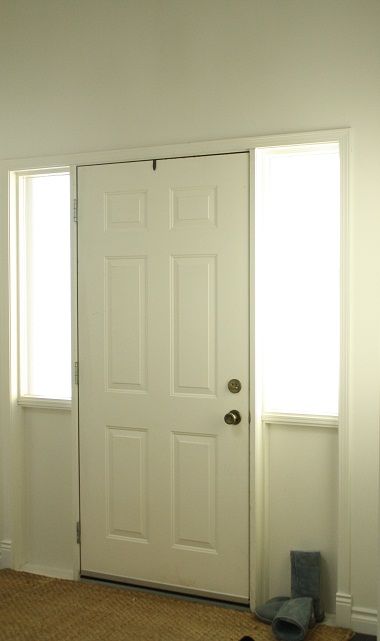 But it also occurred to us that it might make a fun contrast to hang it above these simple, modern photos.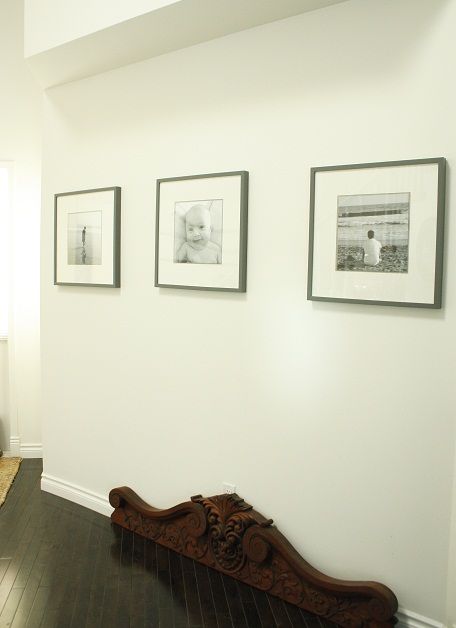 Wherever it ends up, we feel like it is one of those cool pieces that you don't see very often and will be a cool conversation piece. And every house needs a few of those!