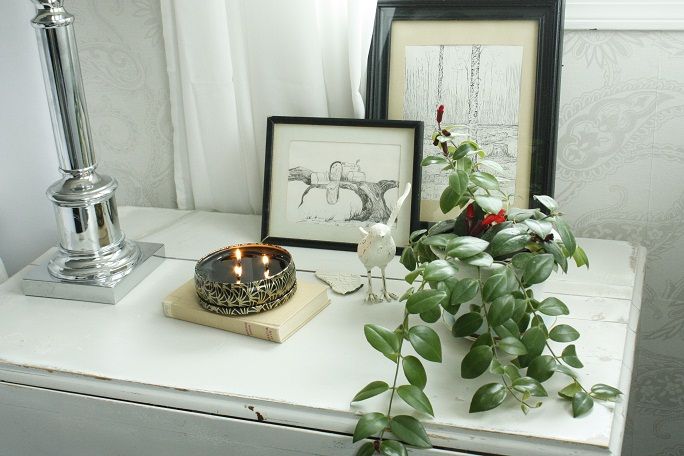 Now that it's a new year we thought we would shake things up with our candle of the month post this month. Instead of just sharing our current candle, we want to share some great candles that were under the tree for us as well as a bargain candle for those of us whose resolutions involved spending less moolah. And we have a fun surprise as well!
Our January Candle of the Month is another Voluspa candle. It is a moody, fruity scent titled
Makassar Ebony and Peach
($18, 80 hours burn time).

I was immediately drawn to the black wax but the uniquely fruity scent sold me! I think we have discussed this previously, but for those who don't know, I typically gravitate to foody scents in home frangrance (cinnamon pumpkin and caramel apple are a few wallflower favs).
The art deco tin is beautiful as well and is the perfect hit of black in our otherwise white and grey bedroom.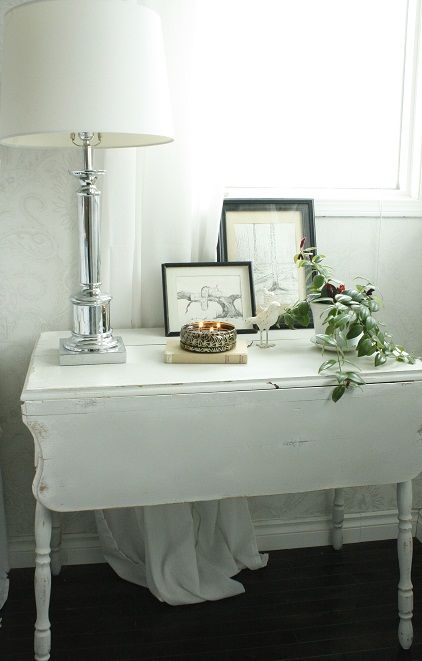 Our second candle this month is
Elle Decor's Jasmine Bergamot
3 wick candle tin.
These are sold exclusively at Kohl's and are on clearance right now for $4.99 (originally $24.99). I should have picked up a whole cart of these, if not just to stash away for gifts because it is such a soft, subtle scent. One that could easily appeal to nearly everyone.
And who can beat that price? There is not a specified burn time listed, but I would estimate it to be in the 50-65 hour range.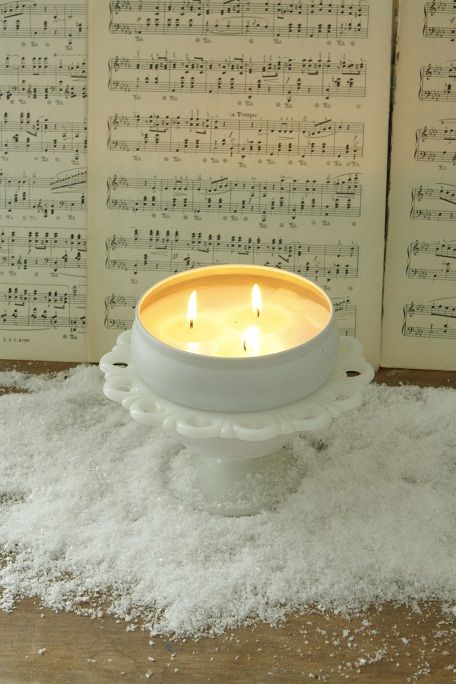 The white tin also made it an easy sell! Any season, any room, it will softly blend in while freshening up the atmosphere.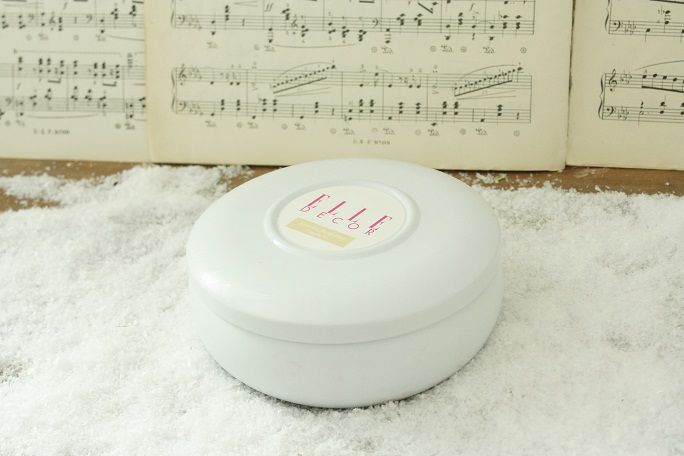 And these two beauties are compliments of my fabulous sister-in-law, Kate (talk about someone who gives great gifts! We love ya Kate!).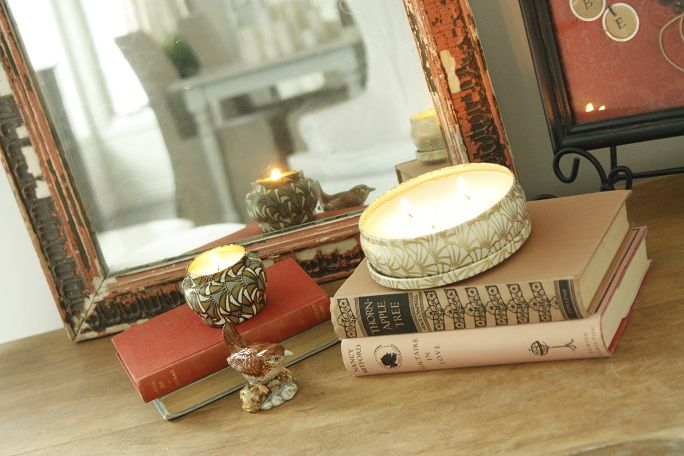 Knowing my obsession with scented candles, and obviously of chocolate, she picked out an amazing scent called
Truffle White Cocoa
in both a 3 wick tin ($18, 80 hours burn time) as well as a smaller travel tin ($6.50, 25 hours burn time) so I can literally have the entire house smelling like a chocolate shop.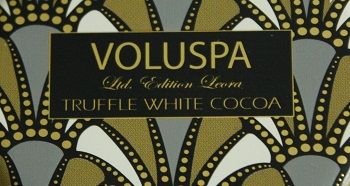 If there is such thing as nose candy, this is it! It is a super decadent, sweet scent that definitely has a lot of romance to it. A great Valentine's scent (or gift for any guys reading, Hint Hint!).
The tins also feature the art deco pattern, and I love how perfectly the lids fit under the candles while they are burning to protect the surface underneath.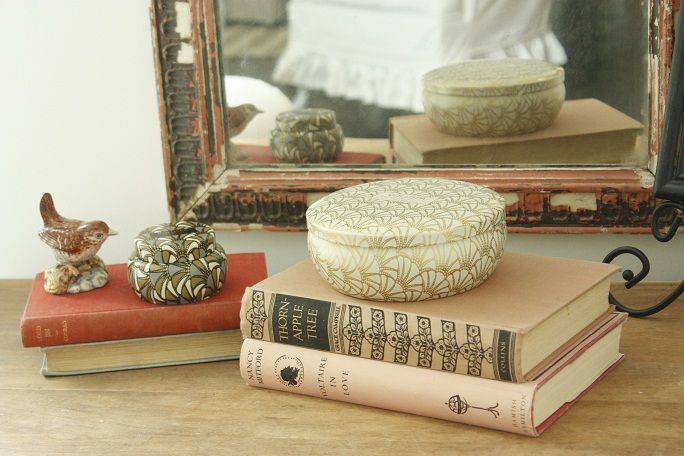 And finally, our surprise is that we will be unveiling a fun giveaway at the end of this week that features some of our favorite treasure for staging and accessorizing around the house, including 1 Voluspa Makassar Ebony & Peach candle!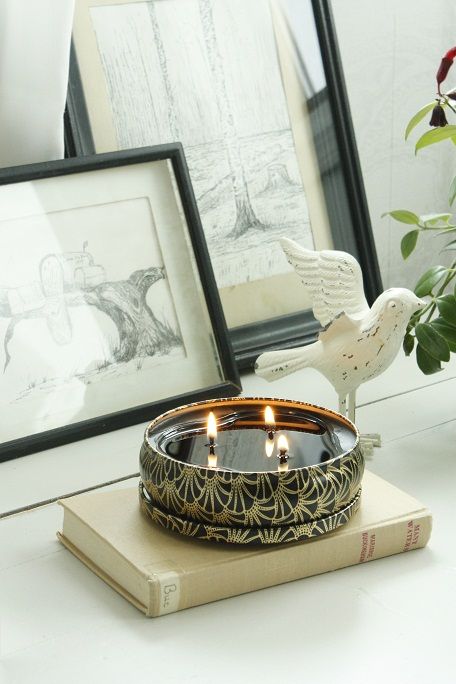 Missed our previous Candle of the Month posts?