This month I have to admit that the container of the candle sold me long before I smelled it. But I am happy to report that the scent exceeds the fun tin. It is call Mad Love ($9.95) and I saw it at Pier 1 when pulling together our
outdoor entertaining post
. The scent it is a mix of florals with a mysterious fruity touch. The best way I could describe it is romantic, so the name is extremely suitable.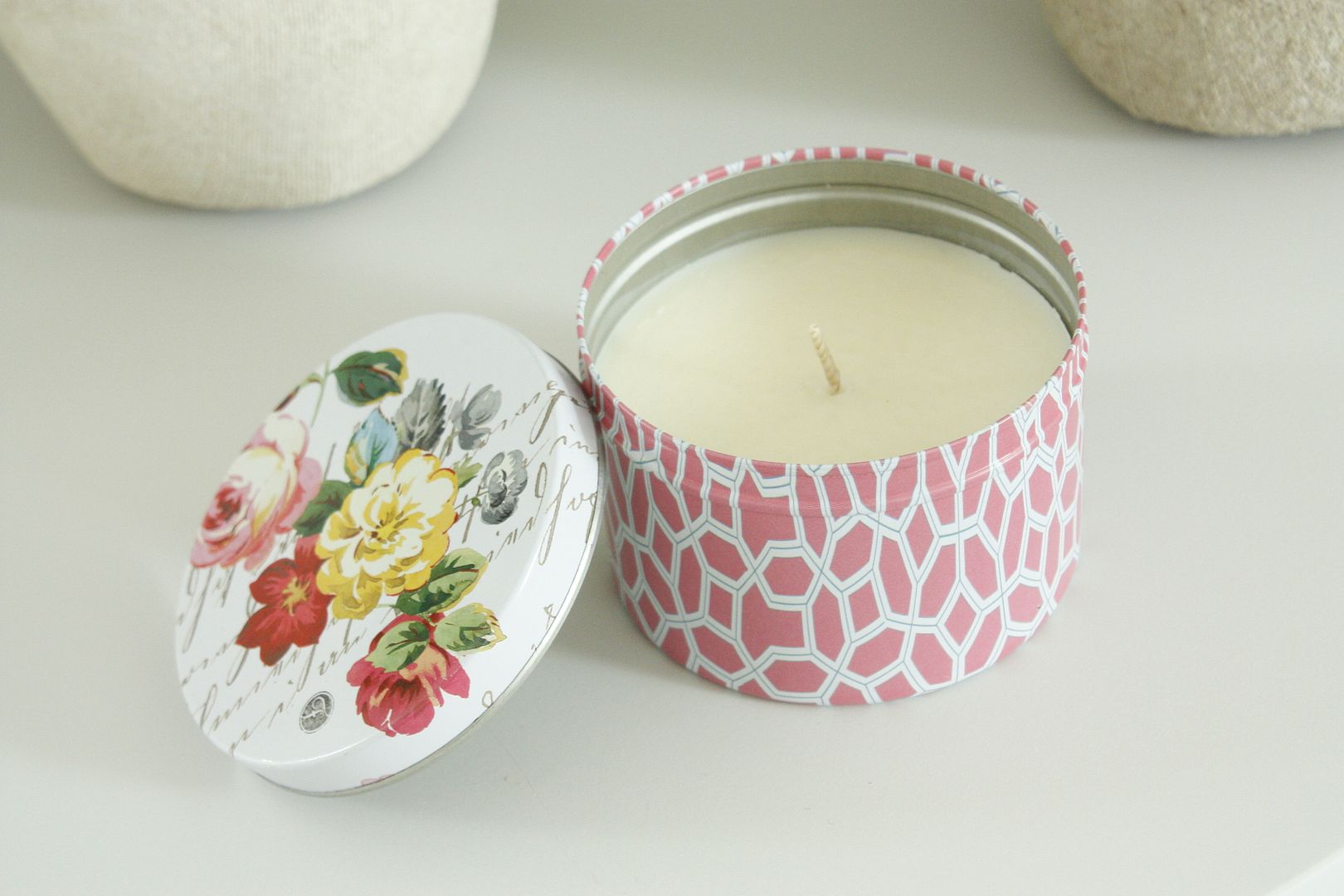 I am guessing it is about 25-30 hours of burn time, and I will be sad when those hours are up. One of my favorite things about it is that the tin has no label so it can be reused easily afterwards to hold jewellery on my bedside table or clips in my office.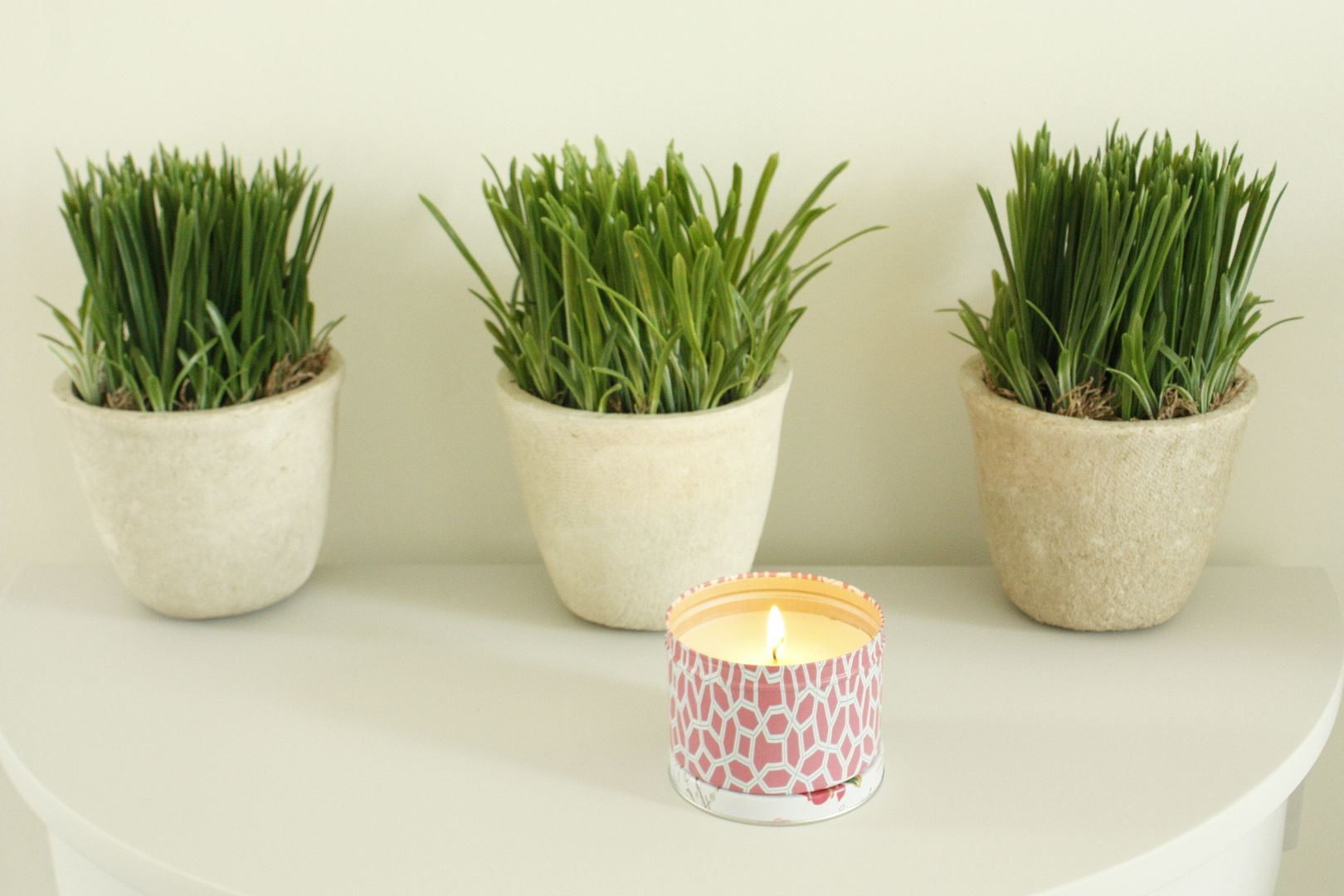 Because I have been a neglectful blogger this week (Wren has been both potty training and really sick... all 4 of my hands are full!) we are rolling three posts into one. The second part is a small WhiteBerry table.
The details are so beautiful, and the lines are so graceful that I decided to keep it simple and go with a soft grey paint and no distressing. Sometimes understated and simple makes a bigger splash in my pond.
Another thing I've been really noticing I am drawn to is symmetry. Sometimes haphazard and random accessories are what I'm grooving, but with the sunny weather and green starting to appear I have been drawn to clean-crisp lines and balanced, even accessories. We'll see where that goes and how far I run with it before I change gears again LOL.
And last but definitely not least, I am excited to announce the winner of our Paperwhite Designs PomPom giveaway! Random.org declares that comment #145 is the winner, and that lucky lady would be:
Beka0430
Drop me an email when you have a moment Beka!