Thank you all for you lovely thoughts and emails! I am crossing my fingers that today is a better day (she isn't awake yet). If only for myself, I need a little distraction this morning so I thought we could talk paint!
Remember how I told you to stay away from anything needing repairs in our
FAQ section
? Sometimes I get a little big for my britches, which I am told are pants (this saying might be a little too literal for me after this winter), and I bring home items that I convince myself are just a few minor touch ups.
Like this dresser for example. LOVE the style, and it is always one of my most popular styles with customers. And I loved the price, and the cute wooden knobs, but the drawers? not so much.
I have no idea who was using this thing or what they thought it was intended for but it seriously looks like they must have been housing small animals in the drawers. And most of the tops of the drawers had been knocked off.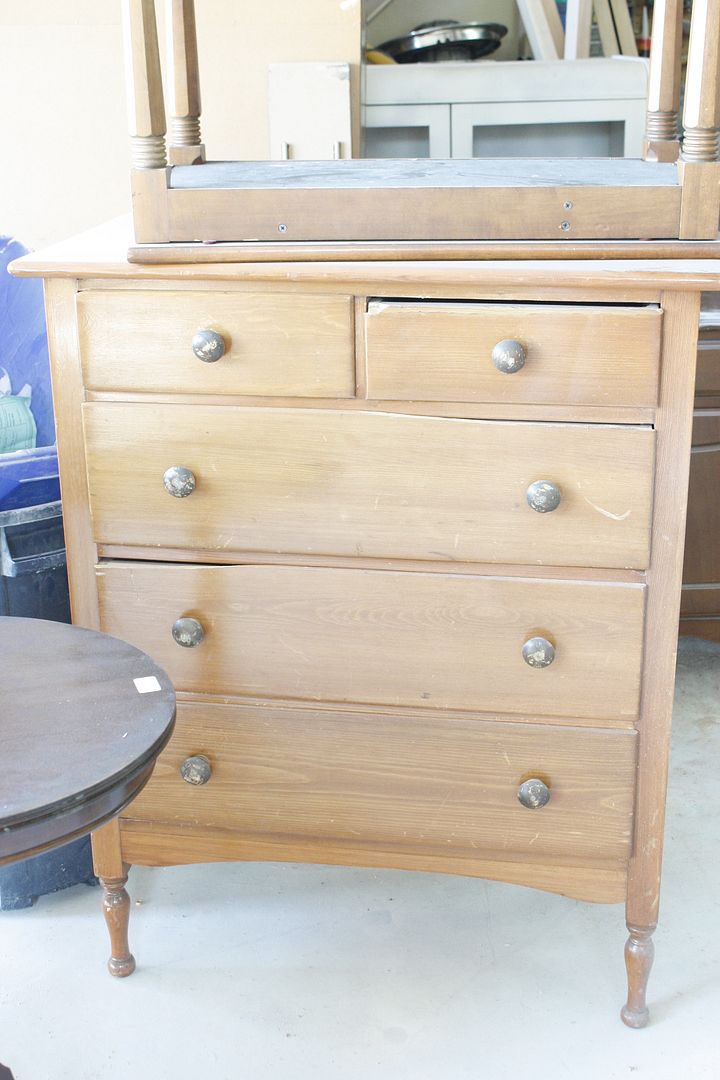 Structurally speaking, the dresser was solid and the drawers actually slid nice and smoothly, but the missing and uneven drawer fronts just weren't that appealling to the eye. I toyed with a few ideas, but on the second day of seeing sitting so sad in the corner I whipped out my planer and started scraping away the rest of the drawer fronts.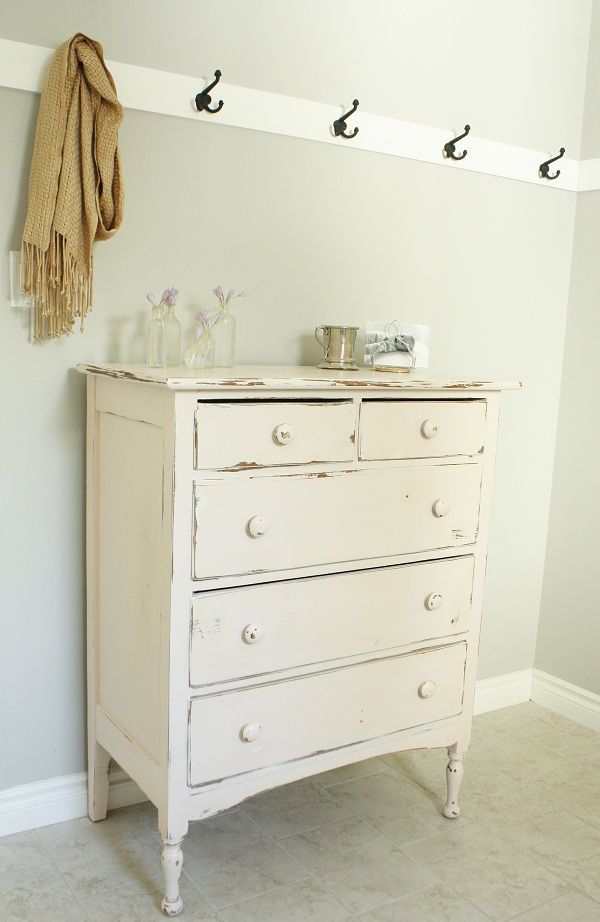 Now it might be unconventional, but at least it is symetrical! I personally hold these unique and especially unlovable items close to my heart. But I know it isn't often that others appreciate these same qualities. Plus I painted it pink, so I am sure that was a hard sell on any husband.
So my tip today is be sure to not get caught up on the price tag, or the potential. Often these are the dressers that eventually find their way to WhiteBerry for custom jobs because so many fabulous ladies know they have potential but get them home and realize they require tools and time they don't have. But more often they end up on the curb!
And if you do have the know how to give them new life, congratulations!! You are a furniture angel my friend.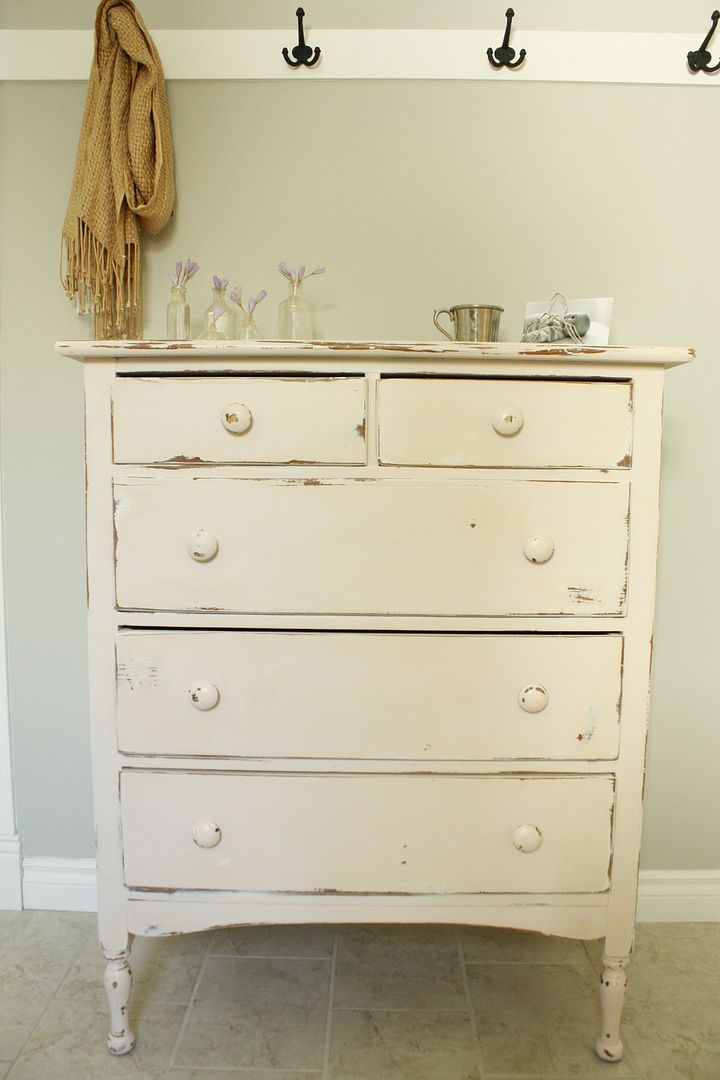 And because it was a quick and easy little one, thought I would throw in a coffee table.
Of course I took the 'before' closer to mid-way, but these tables are one of the most frequently seen pieces. They are HIGHLY lacquered and aren't all that old, but have great lines. They do require a smidge more sanding that other projects, but I often see emails from readers asking what to do now that they've sanded the old finish off. And I want to tell everyone and save a lot of sandpaper in the process:
YOU DON'T HAVE TO STRIP the furniture. Honestly you probably will spend 3 or 4 times more energy, money and effort on it if you do. Some processes will require it, but for simple painting just really really scuff that old finish up. And if it is lacquered you will obviously need to do a little more.
A couple coats of warm grey later and she's a regular old beauty!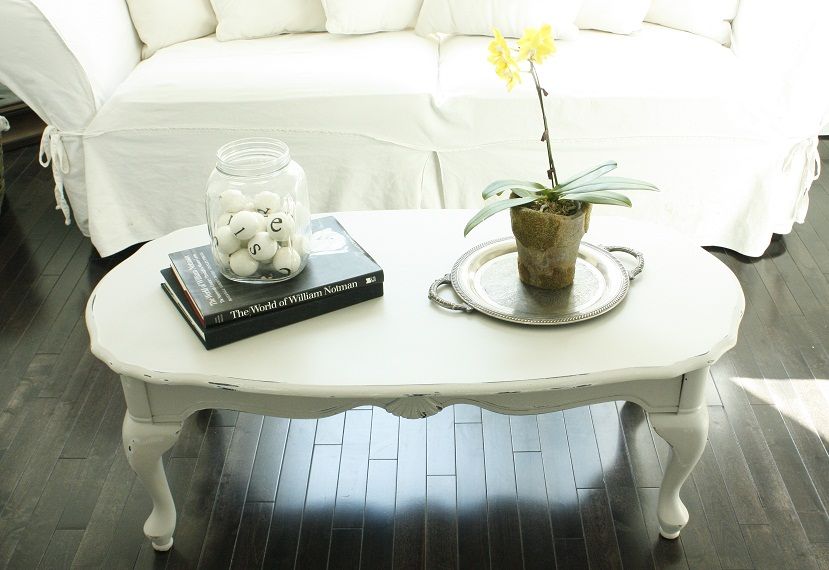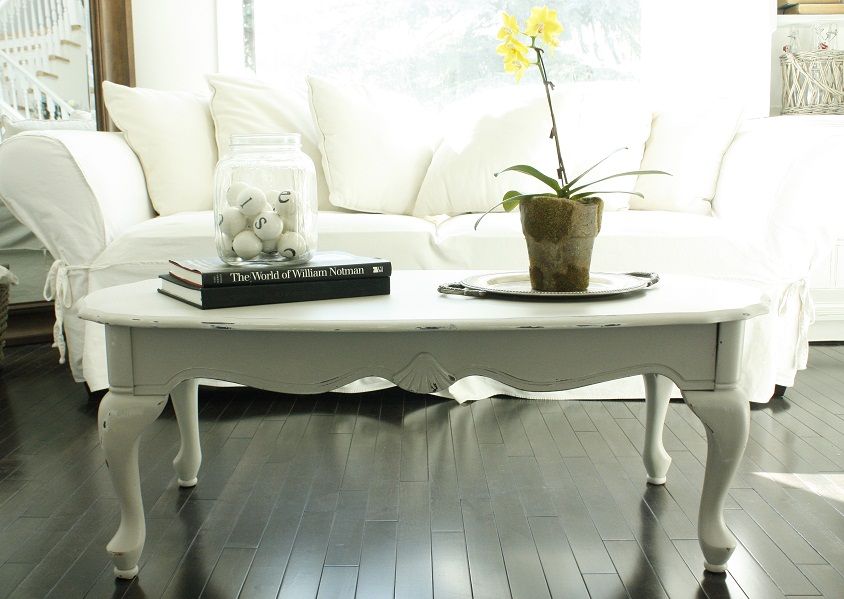 If you are looking for more tips on tools and what I use to paint, be sure to check out the FAQ section, and let me know if you have any suggestions for topics to add.