Mission: Backyard is in full swing. It needs lots of pruning and tidying up this year, and Wren's desire to be outside has really forced my up off my rump and encouraged me to get out there.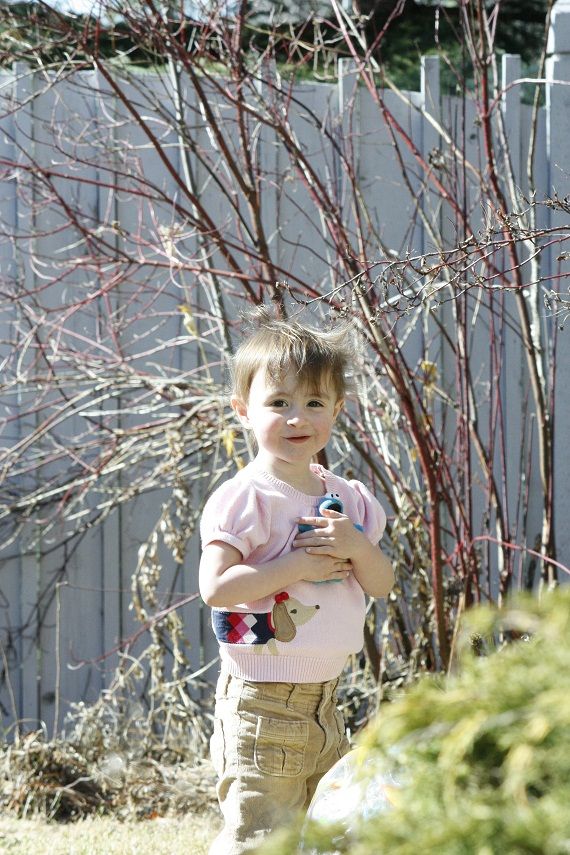 Today the garbage men hauled over 6 giant garbage bags of yard debris away, but I am sure that will look petty compared to what it yet to come.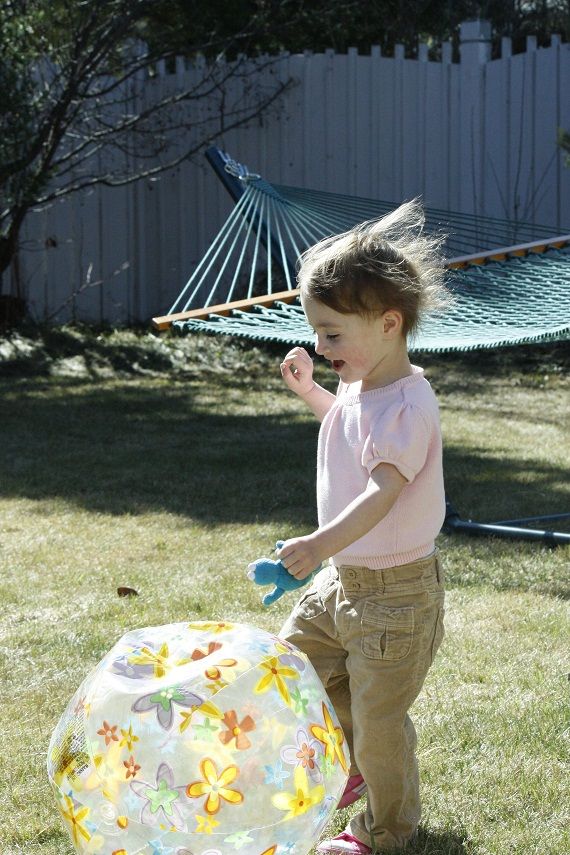 Our plans for the yard include a new deck this summer, as well as a full overhaul on the pond. Wren is has very little interest in the pond, but does love the amount of bird traffic that it generates.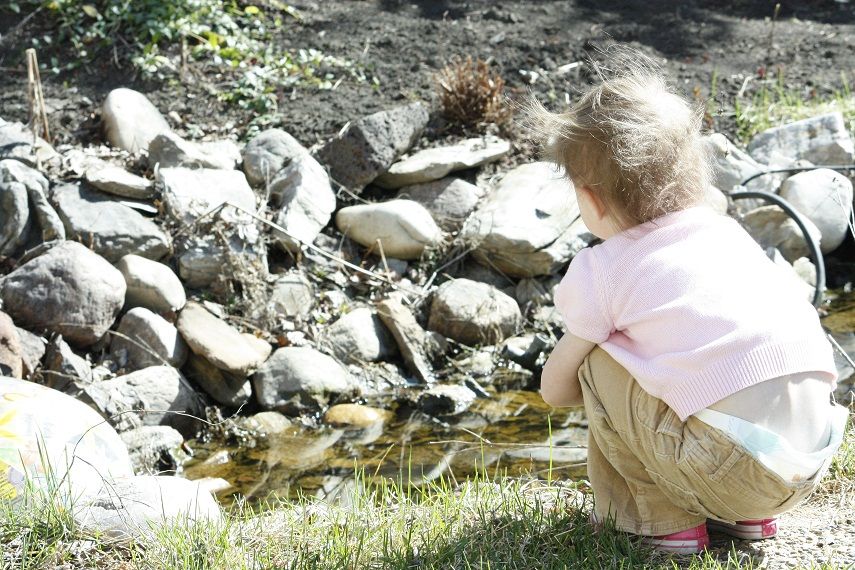 I know that the warm weather has arrived when our hammock comes out! It was Sean's first Father's day gift and he babies it, bringing it in for the winter and on rainy days. Wren thinks it is a fun toy to rock her stuffed animals on and can't quite figure out how to get on it like Dad.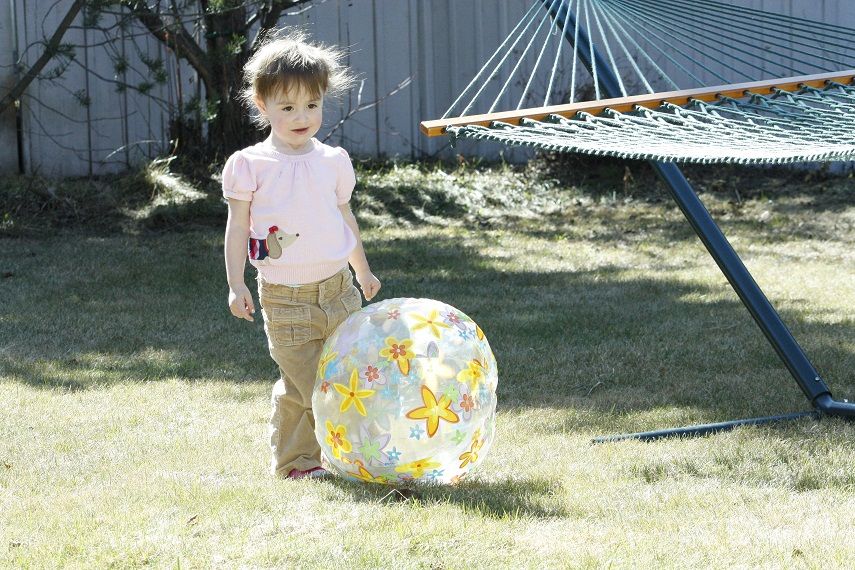 Enjoying so much time outside really inspired me to bring more a natural touch to our entry way. It all started with this beautiful old Canadiana table.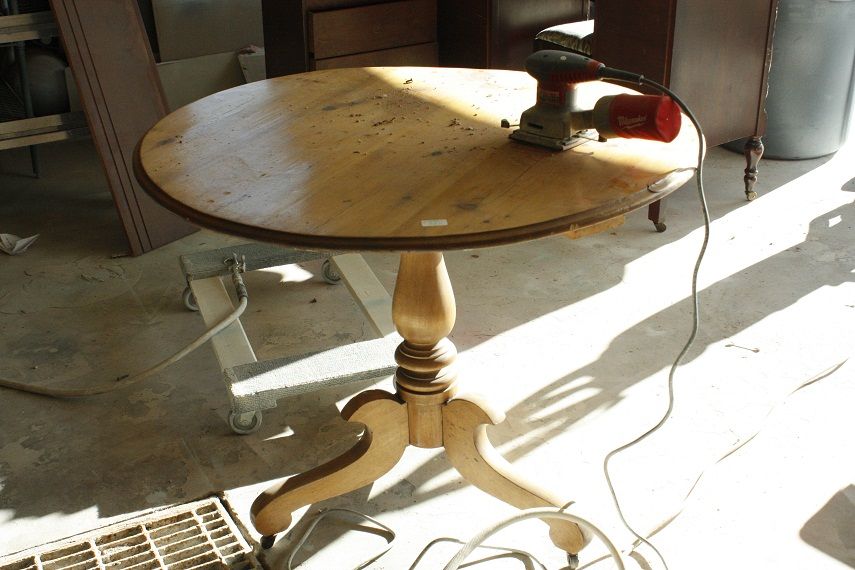 And ended with bringing
my tree clipping
from a few Mother's Days back out. I LOVE round entry tables, always have. And while they aren't as practical as a dresser for storing gloves and such, they just feel so classic.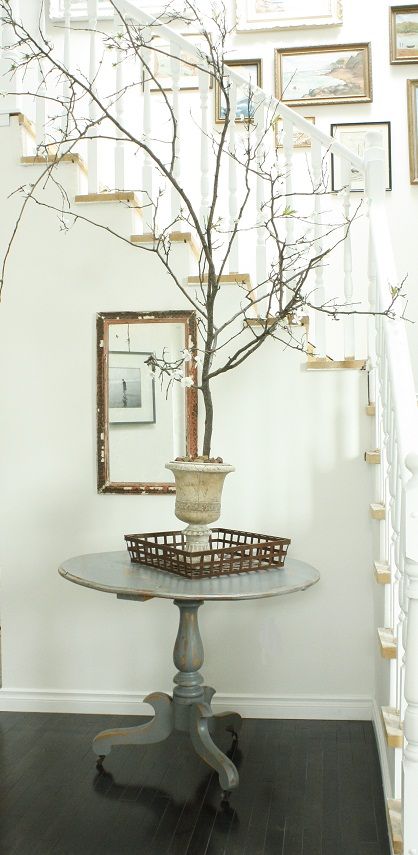 So our dresser moved out and this table rolled on it.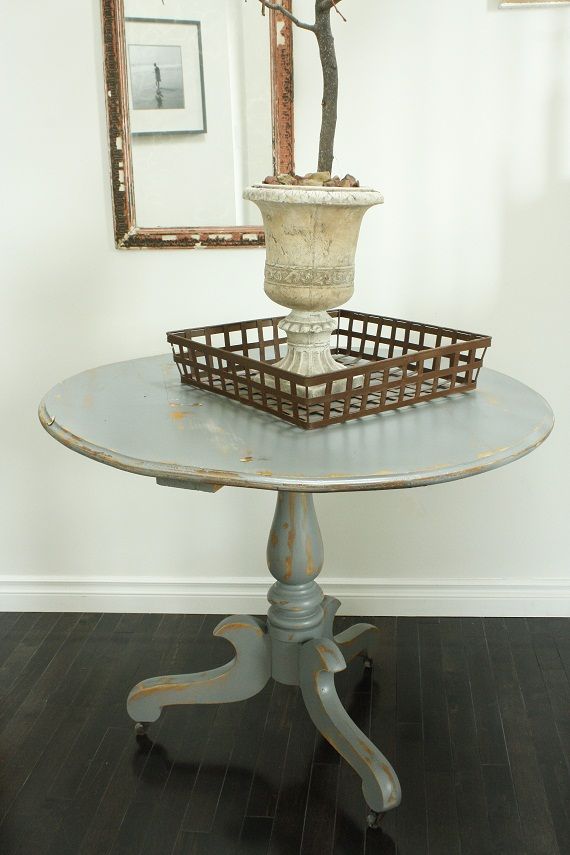 As did my new basket, which will catch keys and mail as we come and go.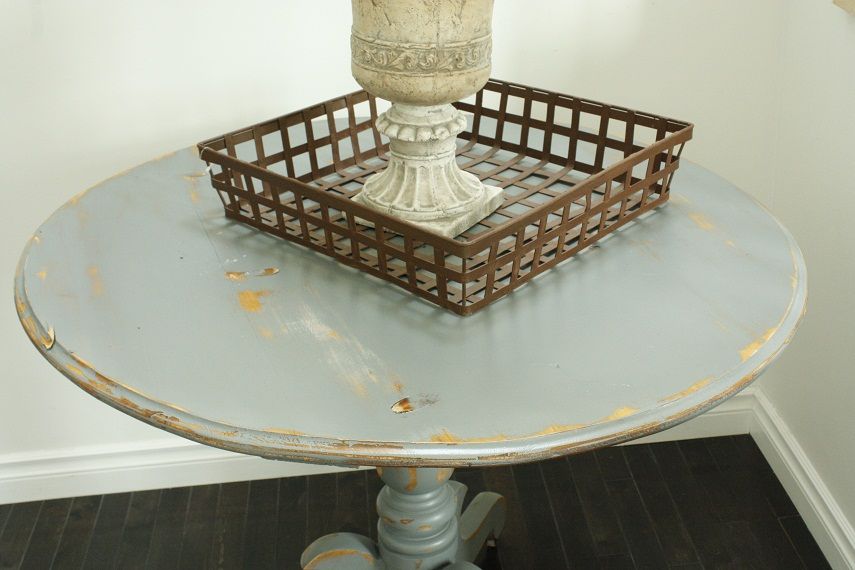 The beautiful base and old casters add such a beautiful curved line to our otherwise square and boxy entry.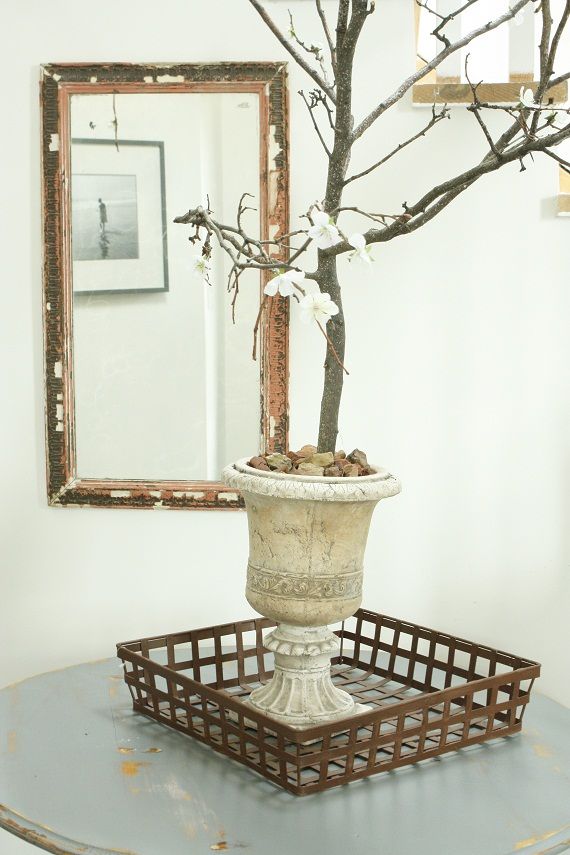 Honestly, the entry way of our house was the biggest selling feature when we first saw it because it is so unusual to see such open, bright, and large entries in homes today. I fell in love immediately. It is definitely one of my biggest frustrations to know that it is the first thing people see in our home and yet we have so much work left to do (finish stairs, new light fixture)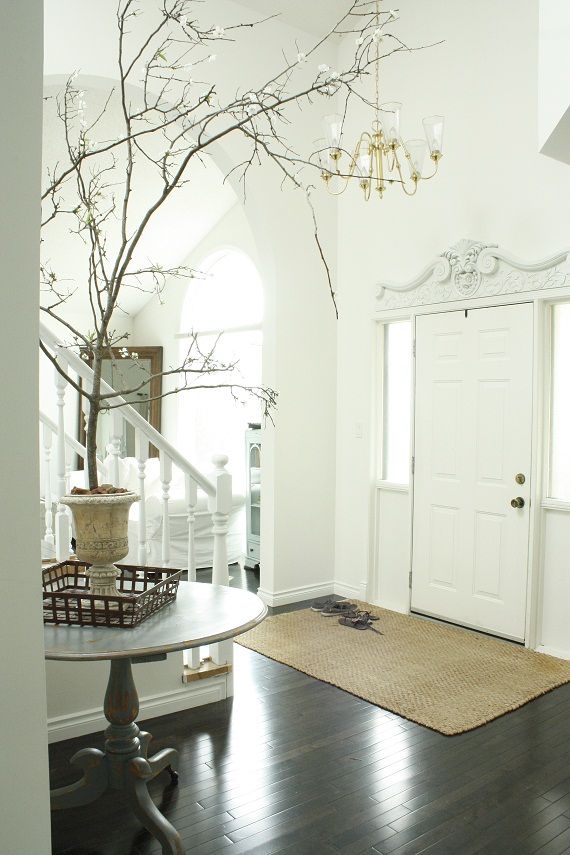 But despite the list of items to be done it does feel a lot more magical with our 'tree' bough. And I plan on making it bloom in a neat way over the next few weeks.