I have been feeling really great lately when I walk into my closet. Up until march I really hadn't put too much thought or effort into my wardrobe and I am sure it had a lot to do with the chaos involved in the major closet reno
(check it out here
). I liken it to cooking a gourmet dinner in a kitchen being renovated. Maybe not exactly but it felt kind of silly to be buying clothes when I was living out of laundry hampers.
Fast forward to today. Now when I go to get dressed I never feel like I have nothing to wear (I HATE that feeling!). And I have made a concerted effort to purchase things I KNOW will get worn, and will all work together. I am all about consistancy in our house, so it makes sense in my closet!
One of my absolute favorite purchases was
this surplus sweater
. I am a big fan of elbow patches and shoulder patches, but the girly detailing like rhinestone shoulder embellishments take surplus style sweaters to a whole different level.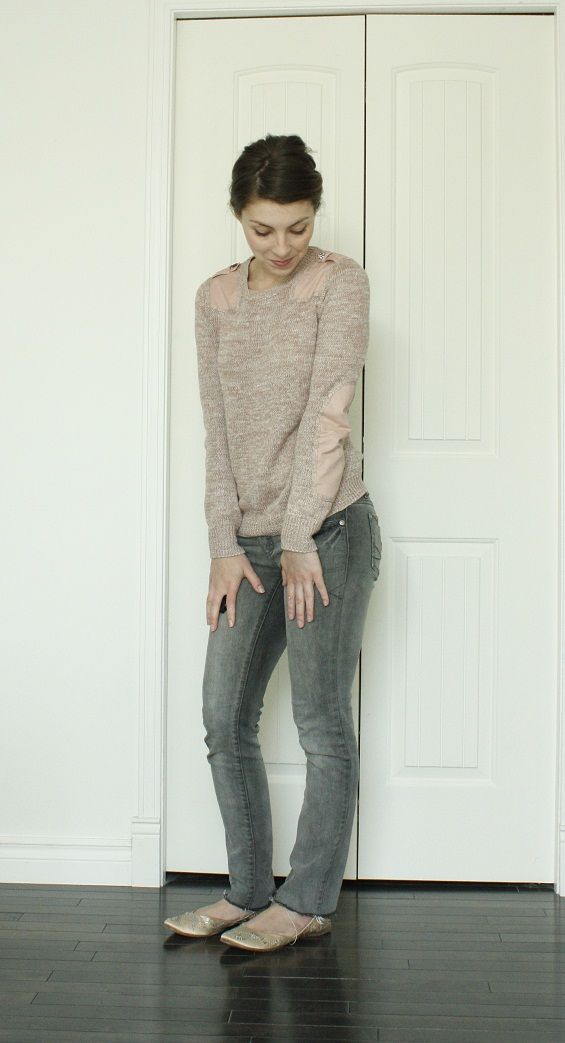 It is great for cool spring/summer nights. I wore this outfit last night to hit the movies with my oldest BFF, Alexis (SORRY for being late.... again Al!).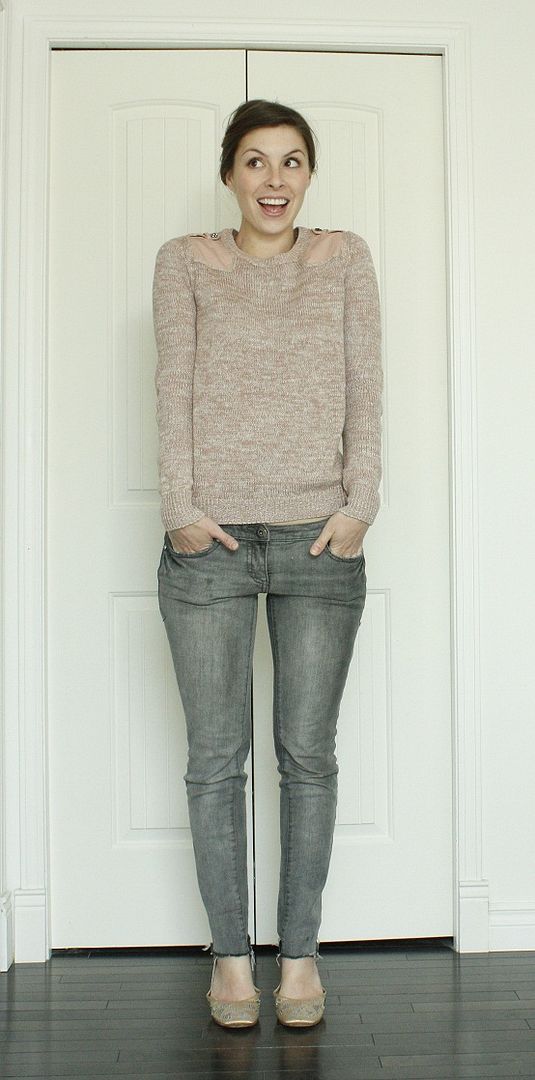 Stylized fashion shoot? Hardly! Talking to a 2 year old over the railing is the reality of my super model life. Rebecca Taylor sweater, Esprit jeans, Christian Dior shoes.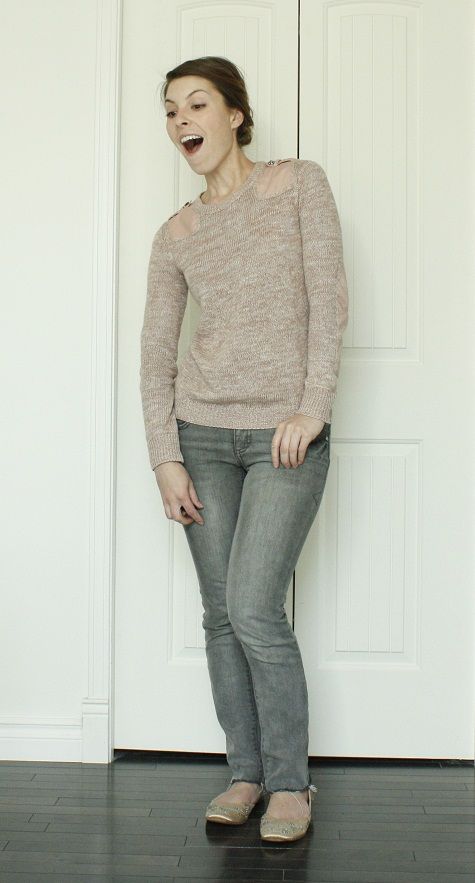 Besides a couple sweaters and a handful of dresses my biggest addition to the new closet has been a variety of blouses and flowing tops (or my Jesus shirts as Sean calls them... guys just don't get it).
The henley is one of my
favorites.

My sucky attempt at winking at you. Cute? no. Creep? you bet!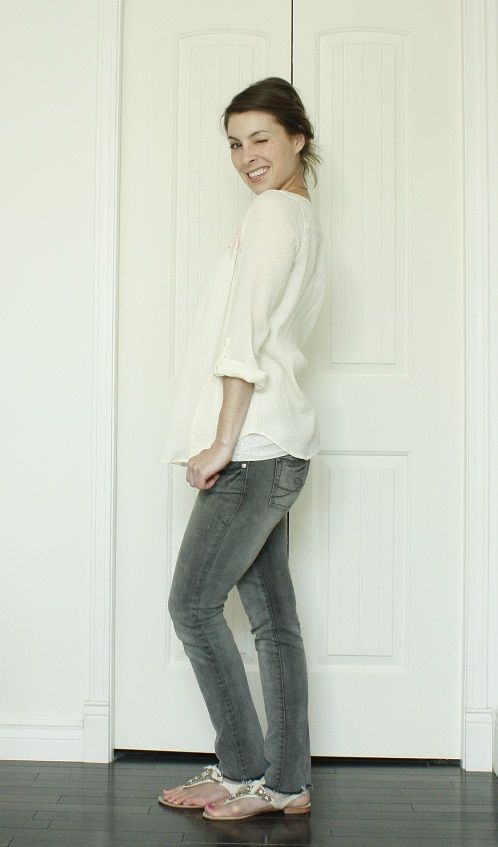 I bought this necklace last week for $5 at forever21. Until just recently I have been a no-jewellery kinda girl, rarely even wearing my engagement and wedding rings. But I started rocking
my EngLady initial necklace
at the beginning of May and have developed a new appreciation for accessories.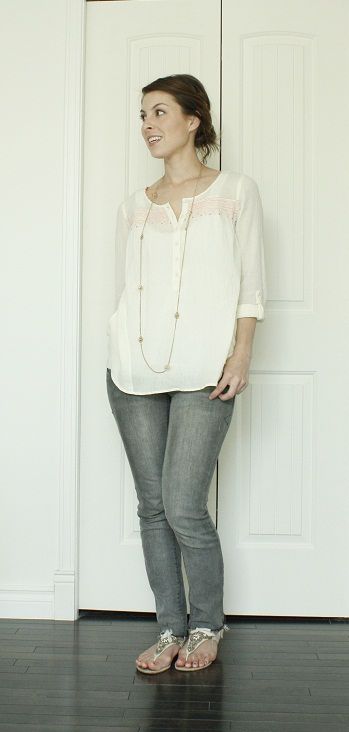 Now that I feel a little revived in the wardrobe area I won't be so shy to step out in front of the camera more often. What have been your recent wardrobe additions?