Lately my camera is MIA when I'm in a painting frame of mind. It seems that when the mood strikes I am focused on getting the paint out, furniture finished and in the house before I realize that it is past the point of getting that repulsive before shot!
And other times there is no before shot to have because it comes home perfectly imperfect and ready to please.
This little antique dresser is one of my favorite recent finds. It is the perfect blend of rustic and rosy. I did decide to change out the hardware for more impact...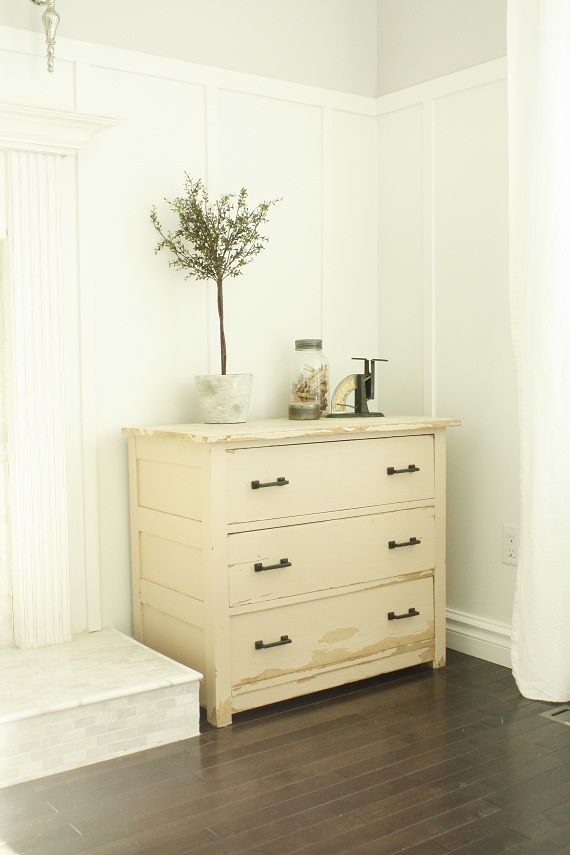 But there was no other work needed to be done for me to love it~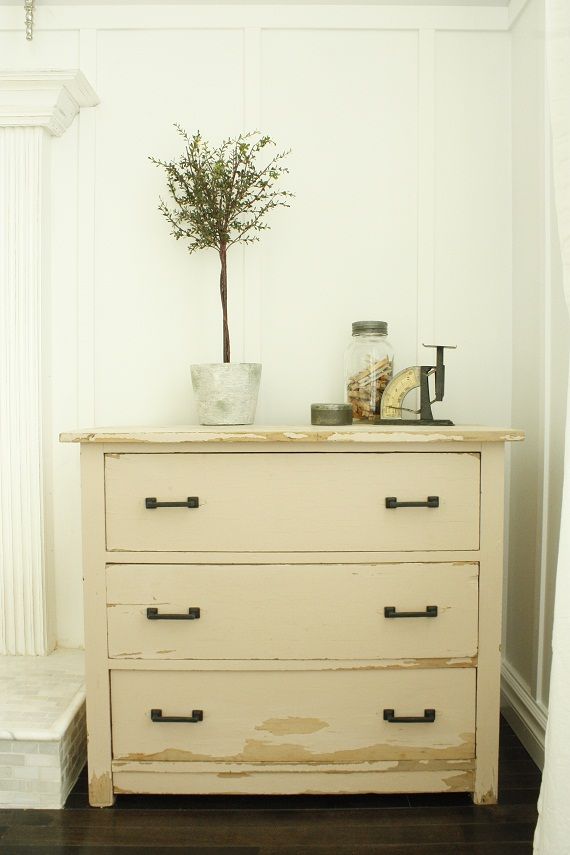 I REALLLLLLLY wish I would have taken a before shot of this old farmhouse table. My grandfather literally found it in a barn for me. A mix of white and grey paint were my addition, but the charm was all natural.
It has 2 leaves hidden underneath that pop out, but I think it would be a fun island or work station instead.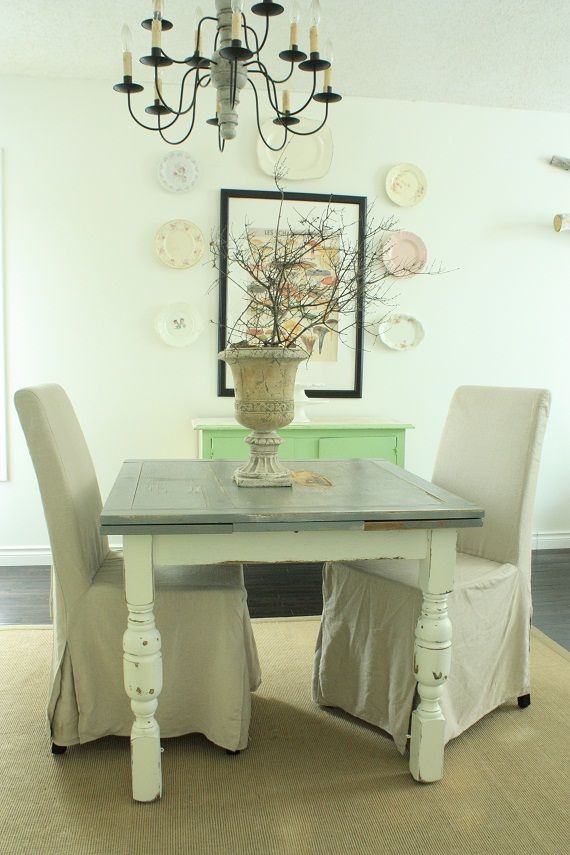 Just a quickie, but I have been crazy about little dresser/side tables right now so I was thrilled to find a little night stand already rocking great hardware. Just needing a little paint!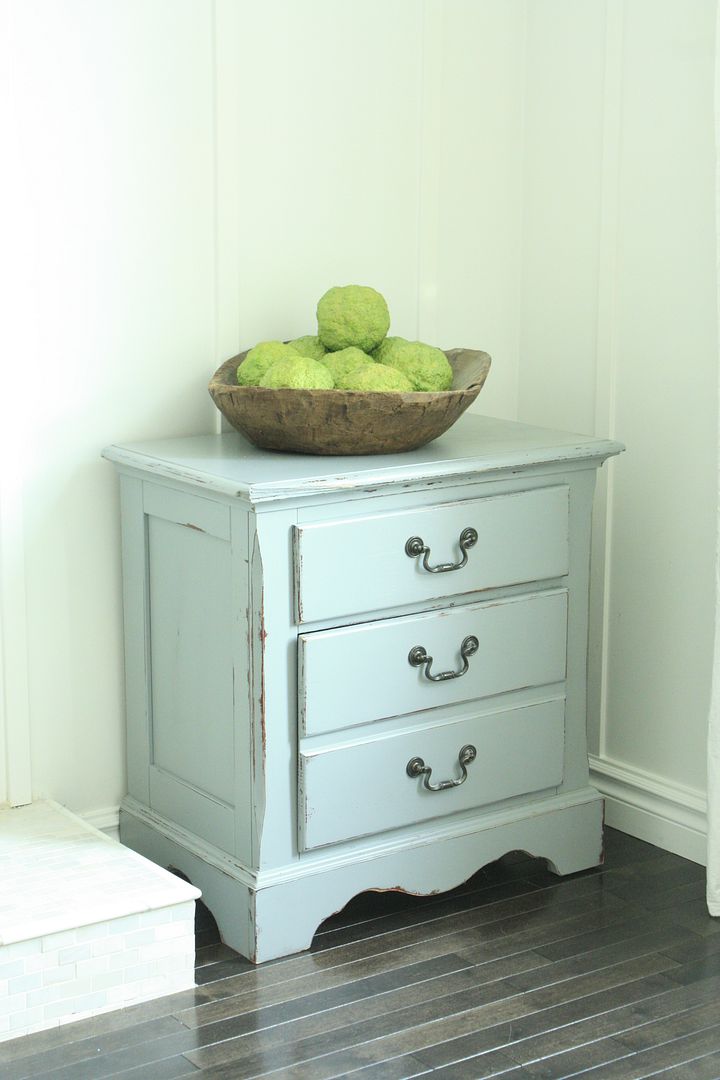 There was some chipping off the edge of the top, a perfect example of when a piece of furniture is ready for me!
A classic whiteberry vanity makeover.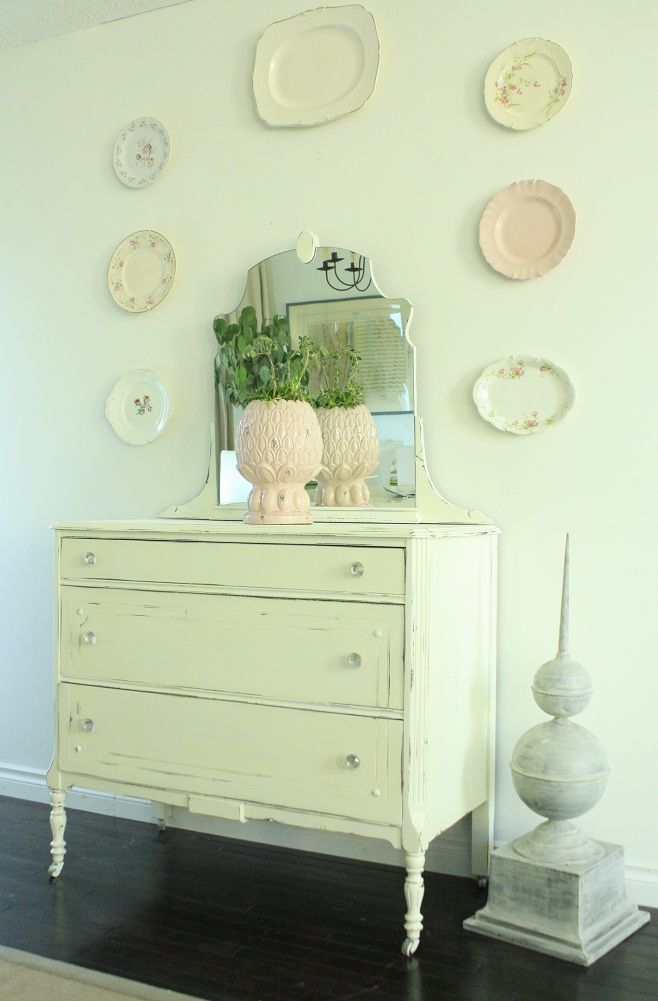 This was another find already finished. The only addition I made was distressing, sanding it to give it an even finish, and sealing it up to protect it from little fingers playing dress up and doing makeup!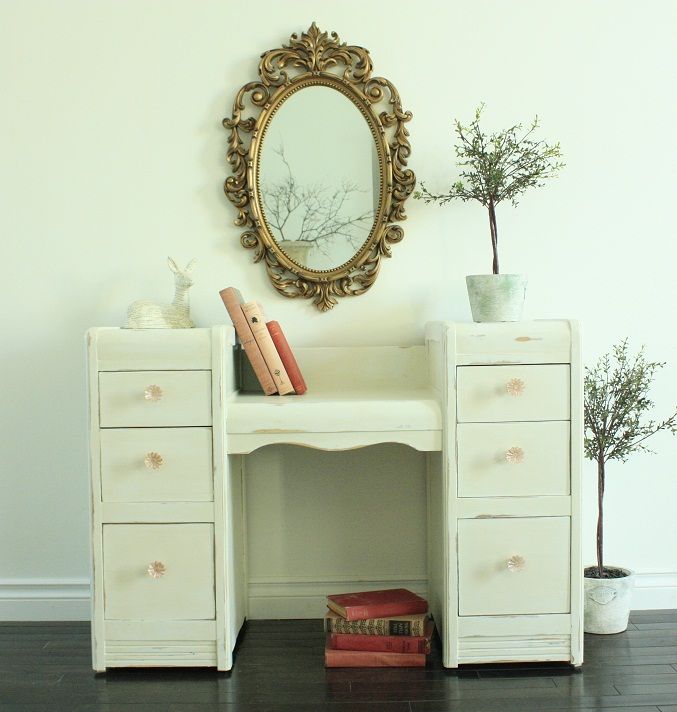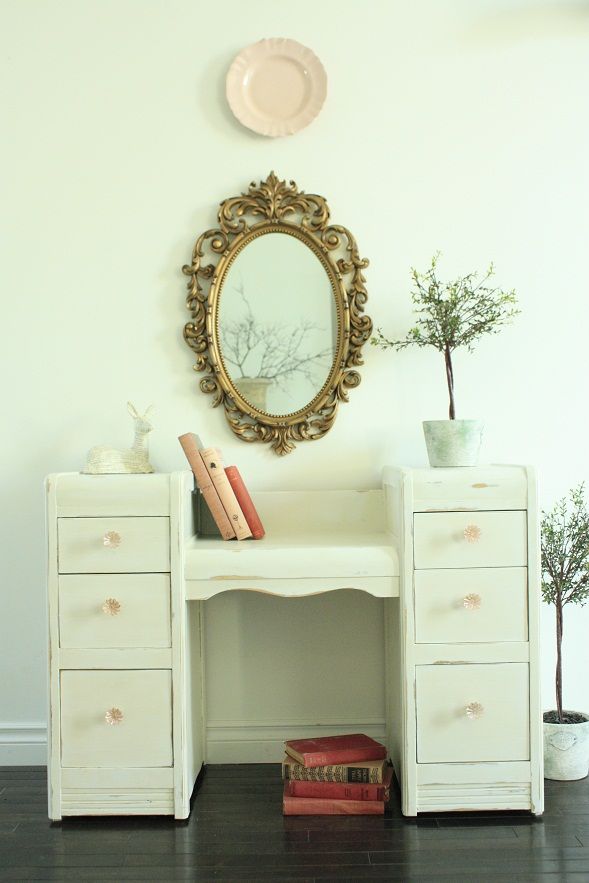 A blue dresser came my way a few weeks ago, but the blue was FARRRR too bright. A little white, some distressing to give the blue a peek out at the world and some cute Anthro knobs bring the blue down to my comfort level.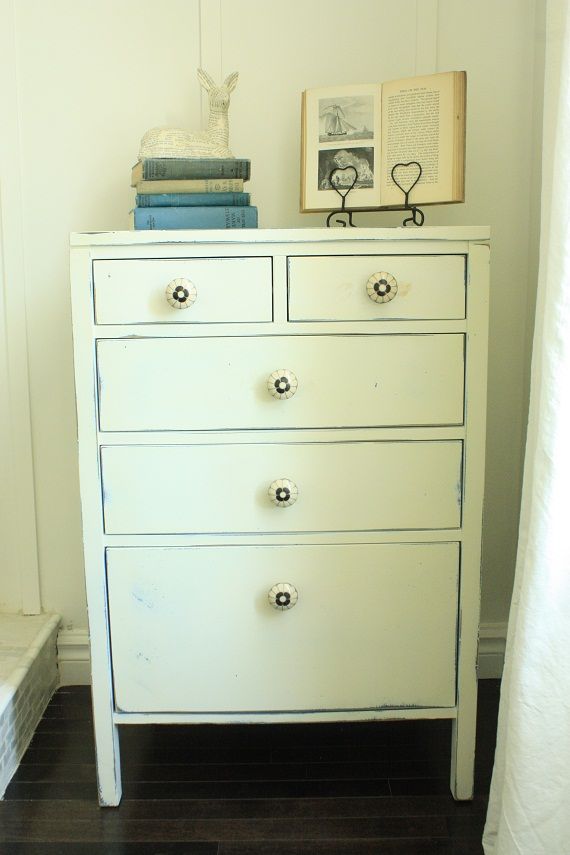 Just a smidge of what I've been working on lately! Hope you all had a safe and happy weekend~