We are almost at the finish line guys! I could not be more thrilled with how it has all come together in the last week. I took these photos on Saturday and even today it looks like night and day since then so I expect I'll be updating you again mid week as it nears completion.
The painters are going hard today and if you have been inundated with progress shots on Instagram I really apologize, I can't help myself!!
View from the living room up to the dining room/kitchen. I can't believe how much larger and brighter the room is without the dividing wall in the kitchen and the open stairs.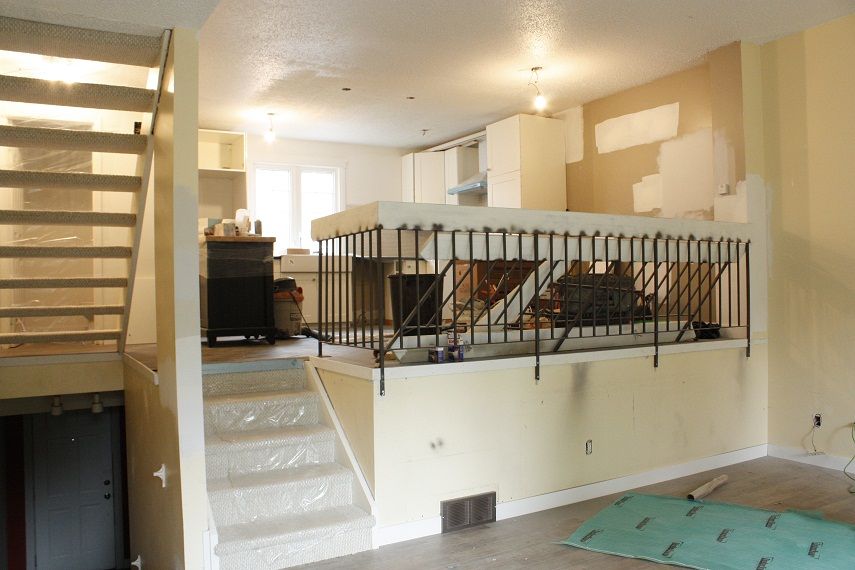 My more substantial mantle looks really fresh with all the marble on now (thanks Dad!). When the grey goes up on the walls I think it will really tie together nicely with our rustic/grey wood floors.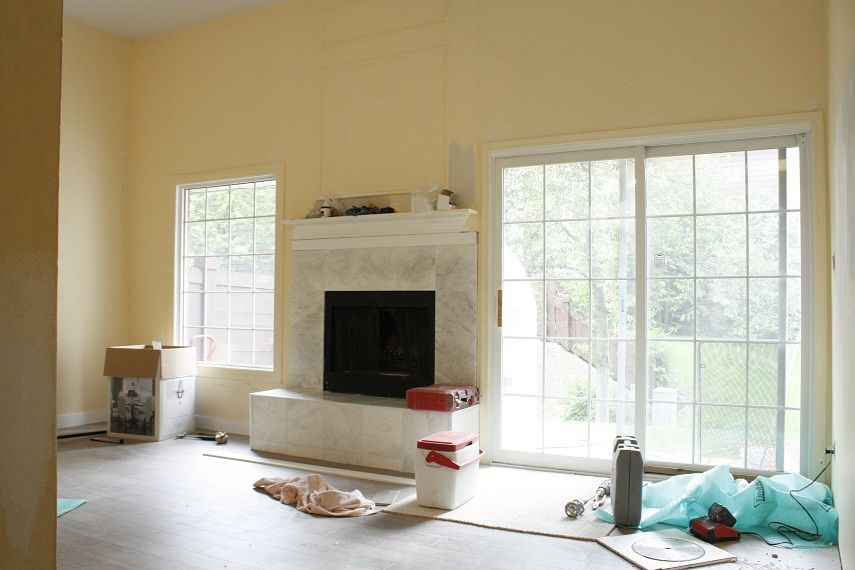 Close up or those new floors! I wish I would have seen these before we did ours because I am just a teeny tiny but obsessed with them.
Kitchen time! I will instagram a few more shots of this today because it already looks so different now that the crown is up and the backsplash is grouted. I found a stack of penny round tiles at my tile supplier and he said they were overages from another order he needed to clear out so I got a smoking deal on them for $4/ft. I am glad price swayed me because I honestly had more trouble deciding over the backsplash then any other element in Lexington.
The honed black granite counters are so out of character for me, but I know they were the right choice. I think it looks really stark next to the white right now, but with the black island and appliances in place it will make sense.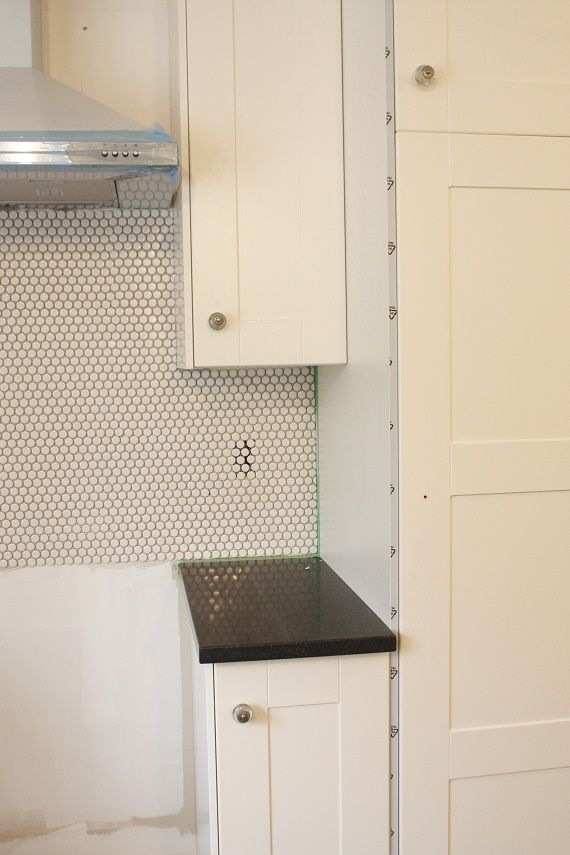 New window casings and sink is up and running! It looks off center here, but it is right in the middle of the window now to give some symmetry.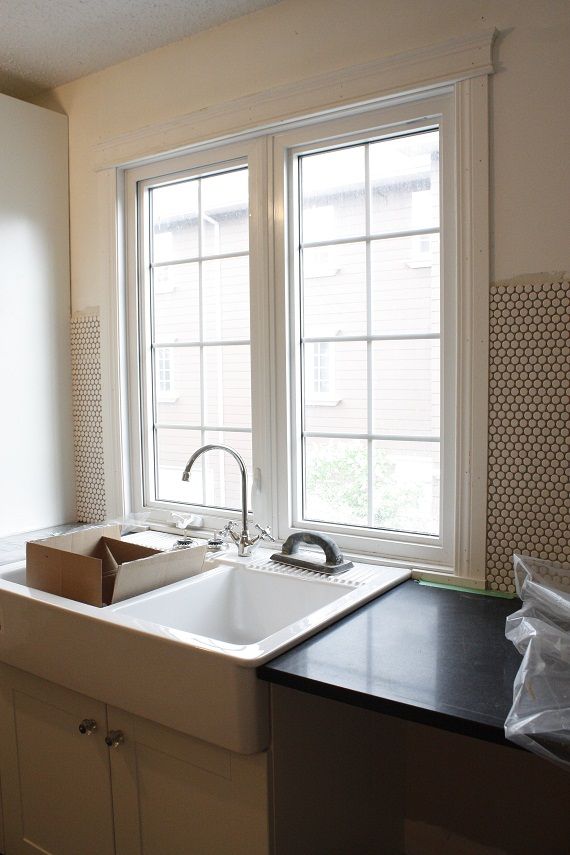 Our itsy bitsy powder room. I went with grey vanities from Home Depot (part of Martha's line) and I have to say they are a great value. $400 for sink and base!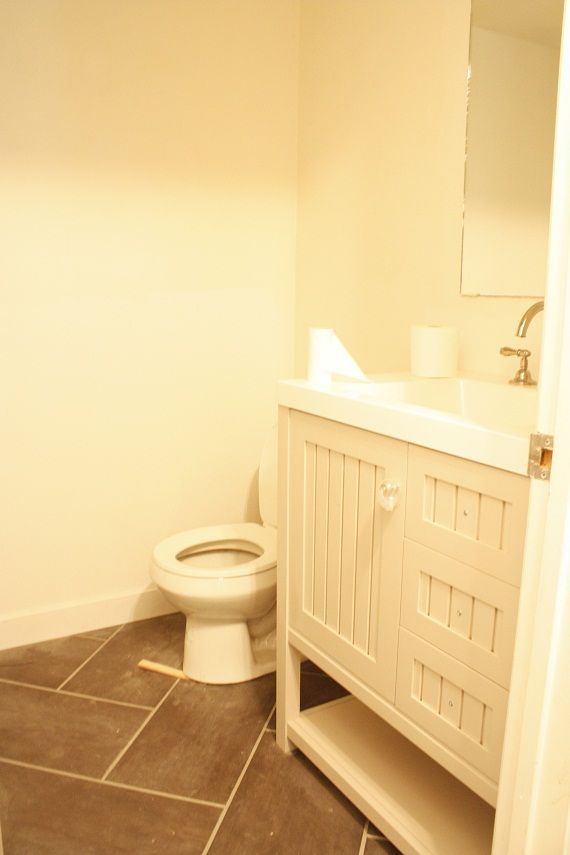 Newly opened up stairs. Carpet wasn't my first choice, but budget and time determined that and it did end up being a good match to our other tile and wood floors.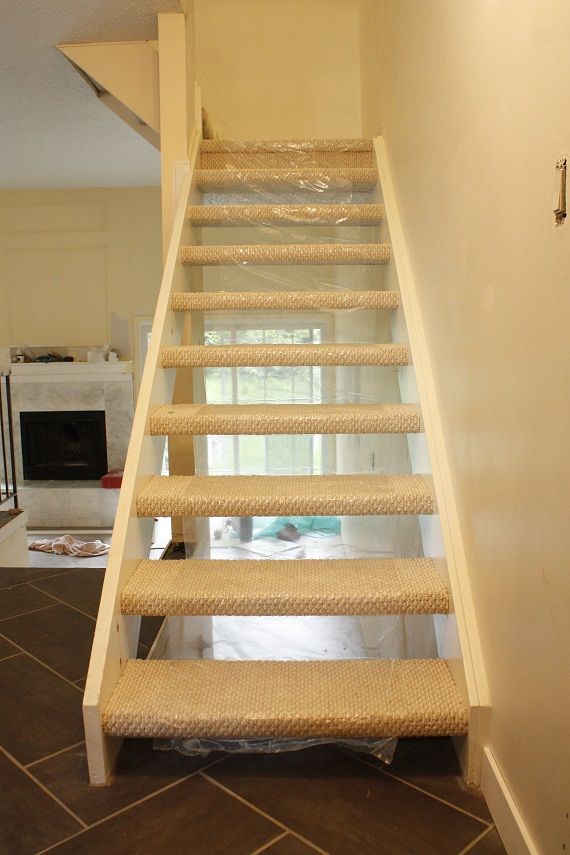 Upstairs bath just needs the new lighting, paint and mirror!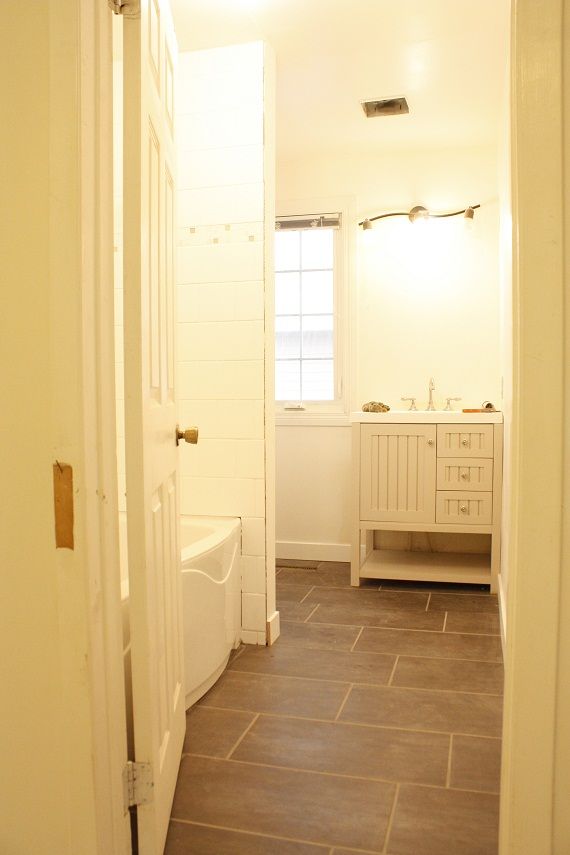 The tub tile was super cheap by just doing simple 6x6 white squares. I got it all for $60 and then spent another $40 buying 4 squares of marble mosaic tiles that I got on sale for $10/ft. I then had the installers cut the mosiac tiles into strips to create the band around the surround about 2/3 up the wall. It gives a a little pop of texture and elevates the look of my super cheap tiles!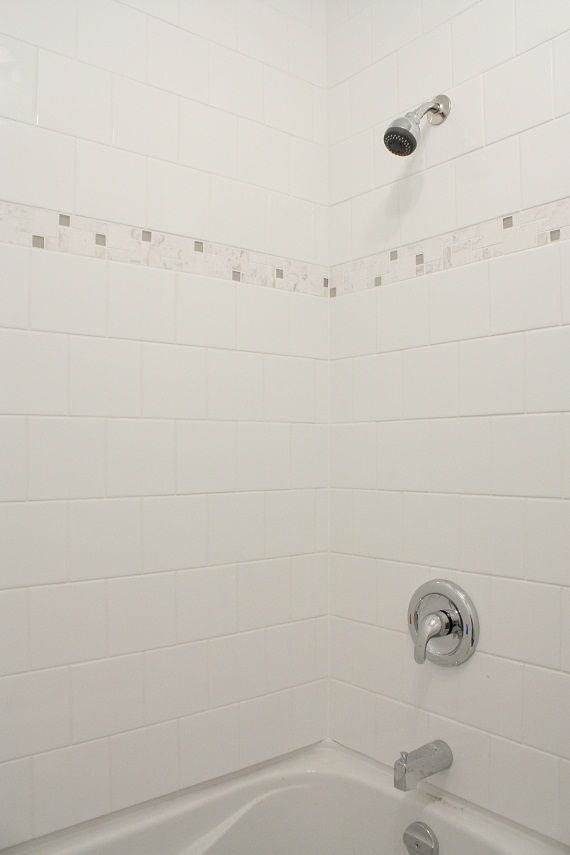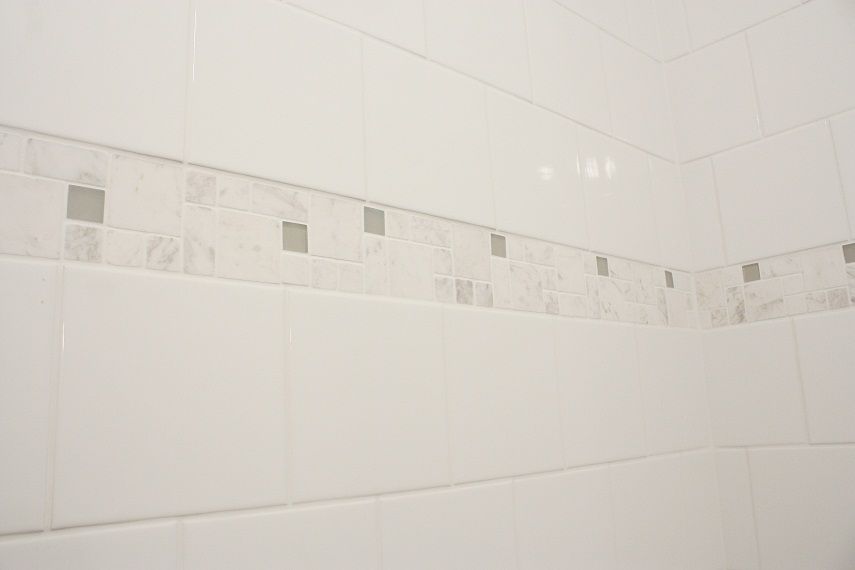 Master bedroom just needs paint! Did I mention how much I love the floors? Oh yeah, I did? Well I really love them. Like LOVE them.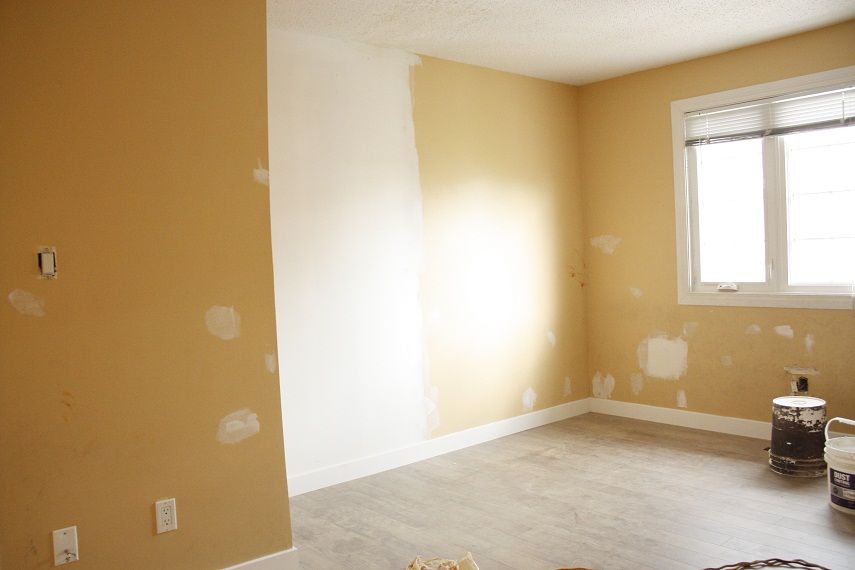 Now I am headed to go back and see to a few details then pick out my appliances! By this time next week it will be all done and we'll be furnishing it to get it ready for sale~