Grab some rain boots because it is very muddy right now at Parkview! It amazes me that we can go from fluffy white snow flakes on Monday to rain and mud only a day later in the middle of January...
I know I haven`t been very diligent on my updates here, but as you will see it really doesn`t appear all that close to being finished yet and while a lot of progress has been made it really didn`t feel blog-worthy. What we have learned in this process is that there is a lot of initial waiting around for all the necessary permits, and then things seem to take right off! In the last two months we have gone from open beams and rough EVERYTHING to this.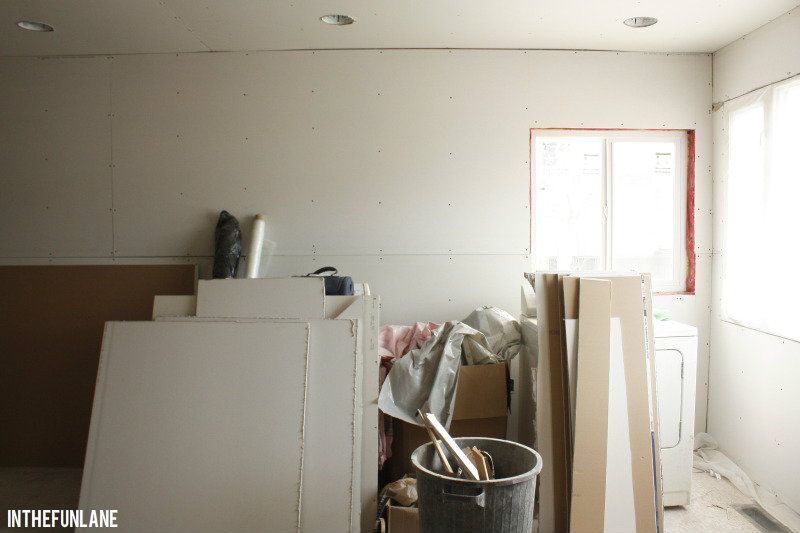 We have installed all new electrical, plumbing and heating and ventilation, and as of last week our insulation and drywall team have been making a lot of headway.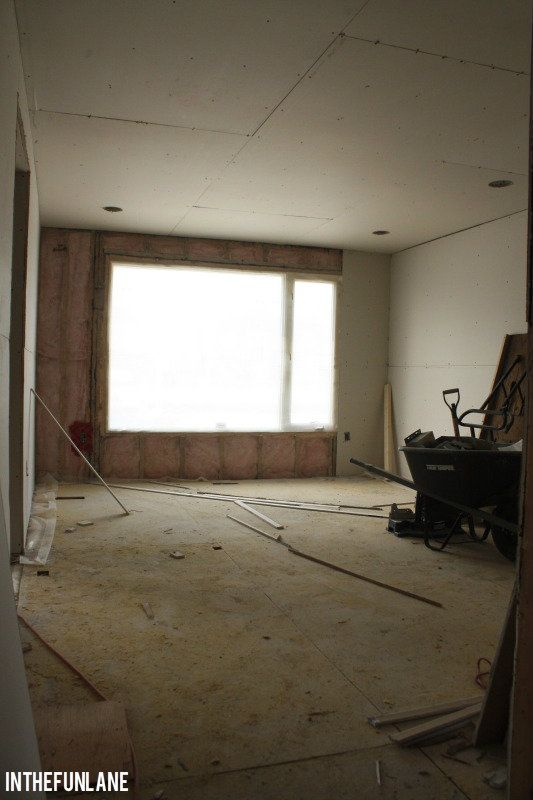 New frame work in the old kitchen creates a hallway with a powder room and roomy laundry room.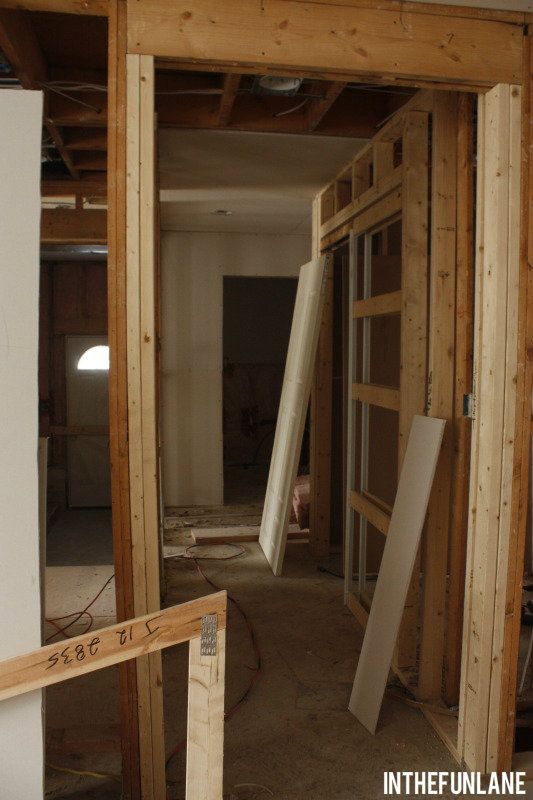 I am really excited to see this awesome mud room come together! With a separate laundry room this room will be able to house a lot of storage and I am on the hunt for a pretty lantern to hang over the door way.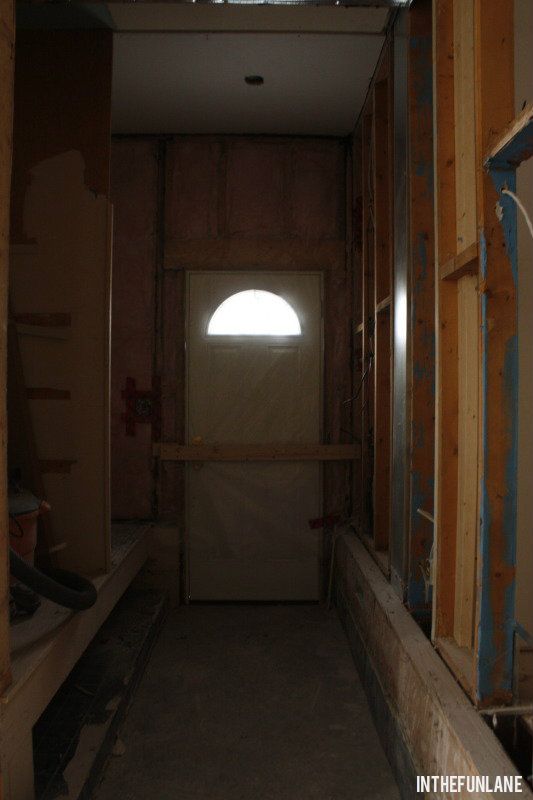 It seems that the old adage ``It always gets worse before it gets better`` is very appropriate in this situation! We are getting a new roof in the next couple weeks.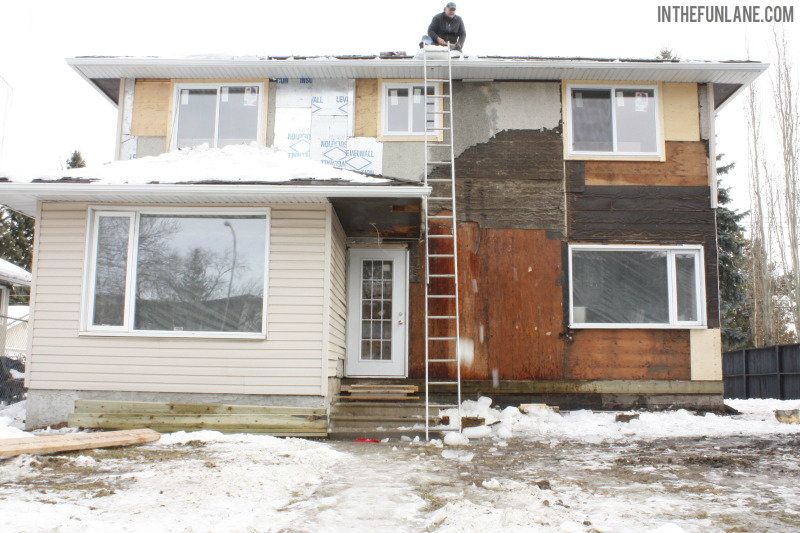 Just as soon as my new covered porch is completed next week!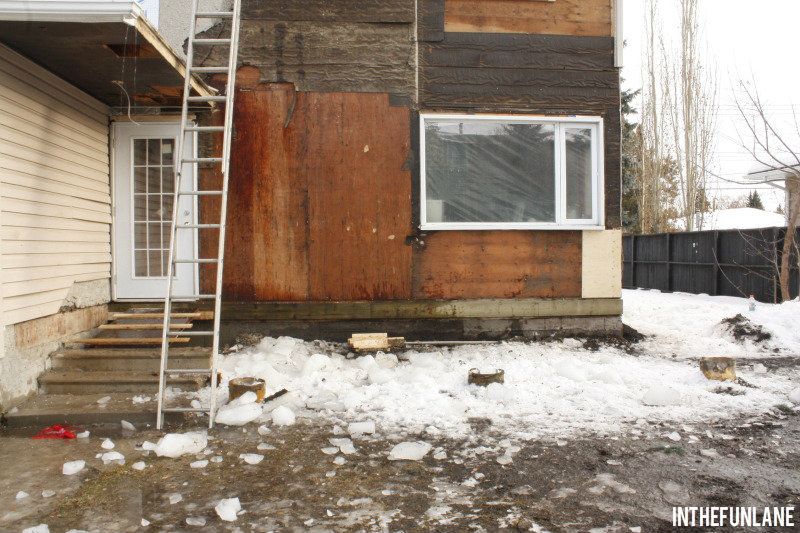 As you can see, months and months of work are still looking pretty rough but thing really seem to be flying since the start of the year and I am hopeful we will be close to done in February at some point!
if you are wondering what the heck a 'Parkview' is, check out the beginning of the saga here