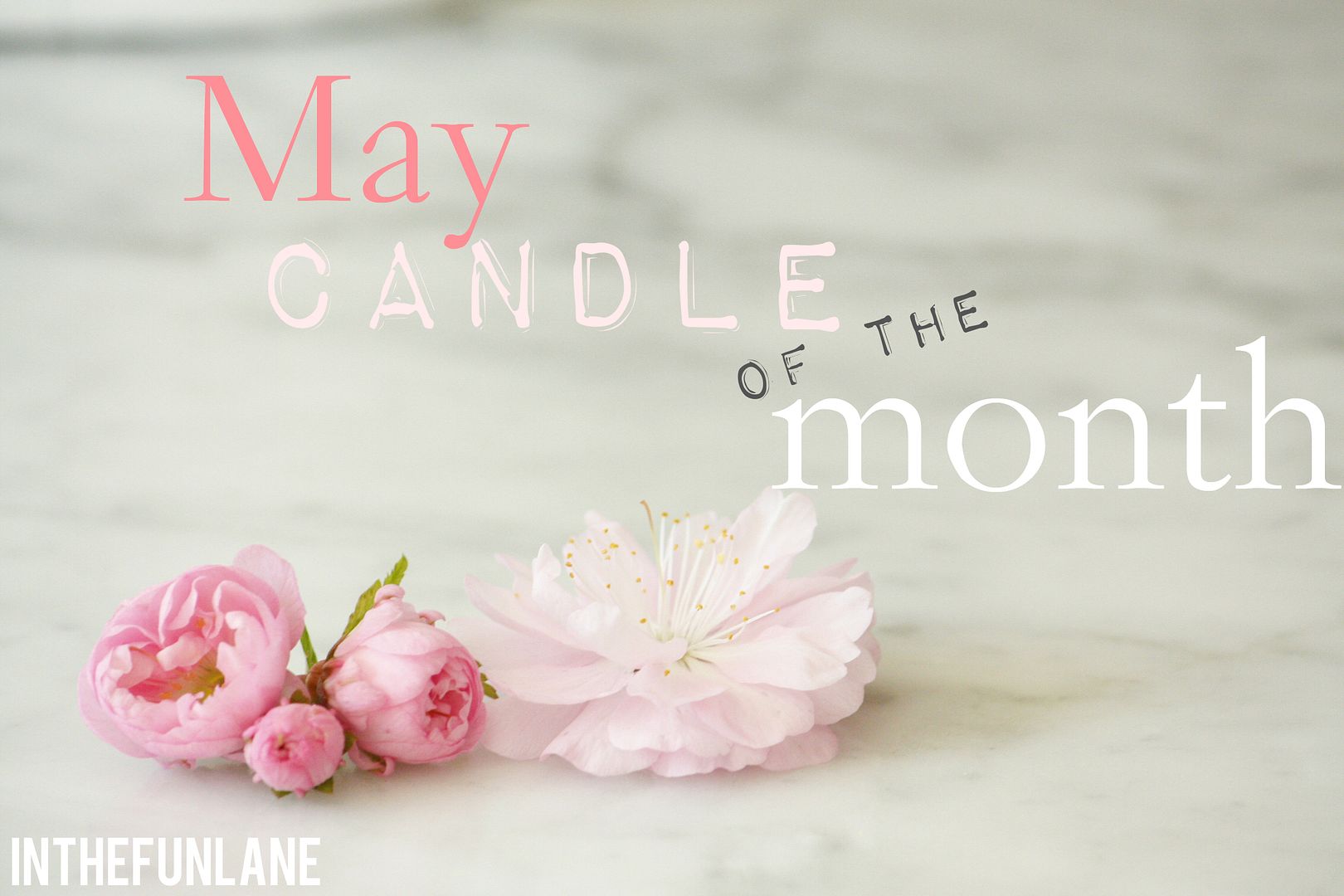 I am so happy to finally do another Candle of the Month post! With so much on my plate the last post wasn't since November, which is shocking because these are really my favorite posts.
Spring is starting to bloom up here in Edmonton. The first shrub in our yard to flower every year is this pretty pink number. You may have seen
these branches
make a cameo from time to time in springs past. I just can't help myself from chopping the whole bush down to fill every room every year. My friend Megan was kind enough to notify me it is double flowering plum, so now I can hopefully find a few more and give this poor guy a rest.
The only catch is that while it is a beautiful, lush flower it really doesn't have any scent. So until my lilac trees start producing I will keep burning candles!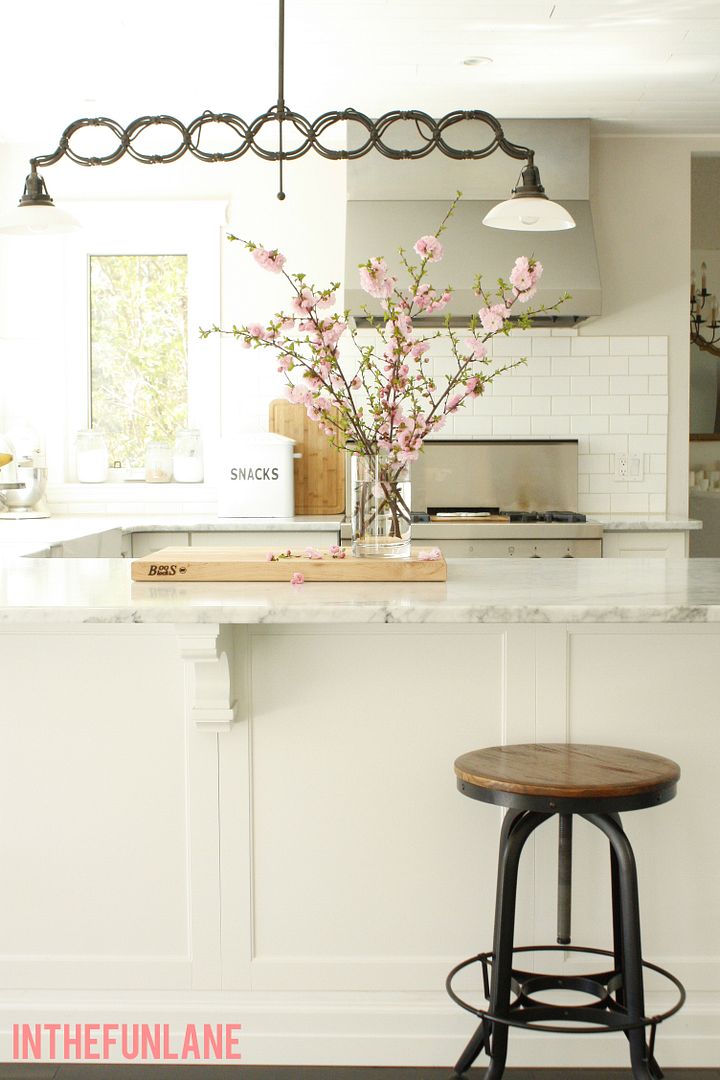 This month's candle is a really refreshing scent. It is the Green Tea Sage soy candle from Target. It is a big, 3 wick candle and so far seems to be a really clean burn (no soot, or discoloration of wax as it burns).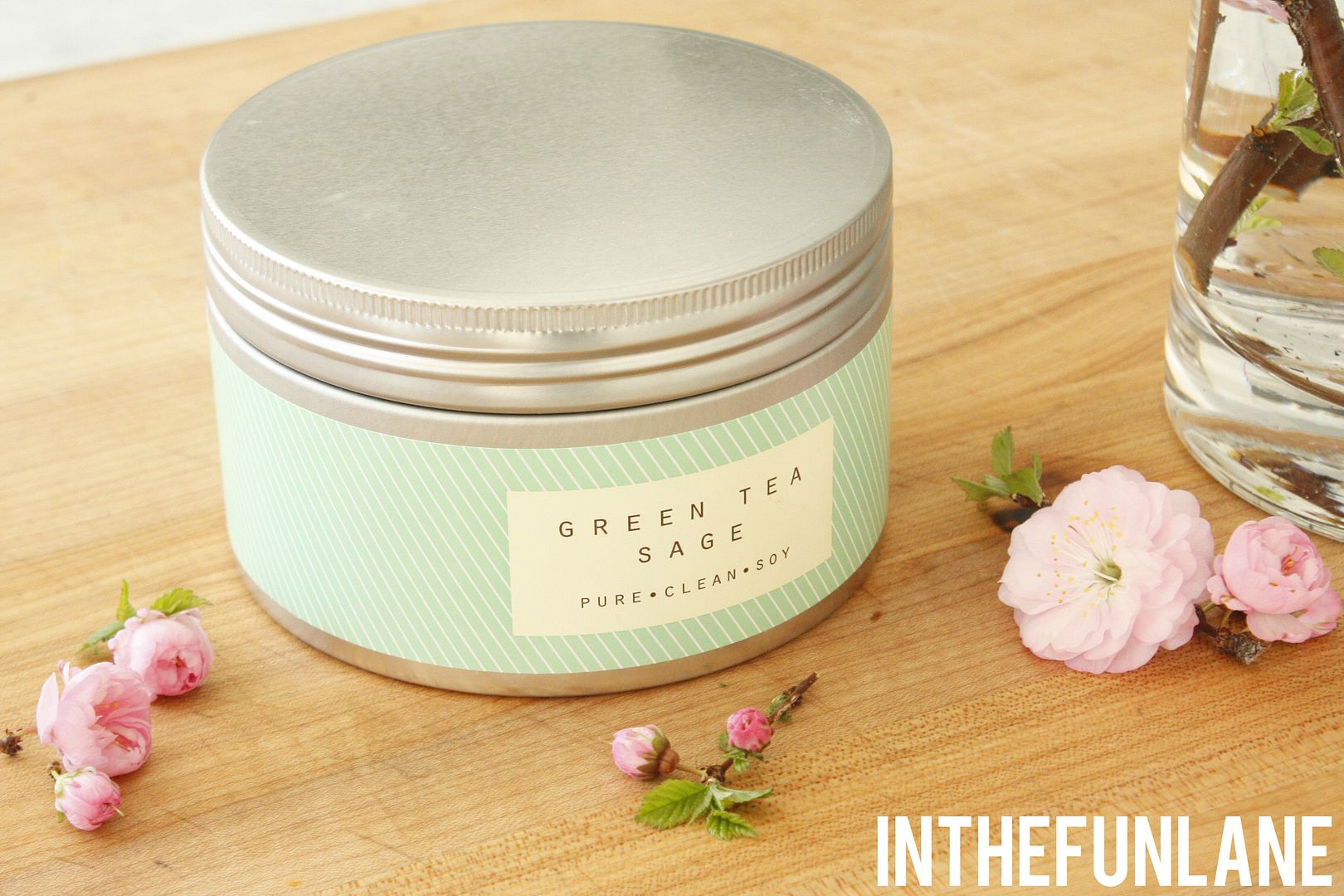 I think I got it on sale for around $10, but it was regularly only $12 so either way really really well priced.
The scent is very light and while it does cover a pretty good area when lit, it was definitely not the potency or range that I seem to get from a Voluspa, Aquiesse or other high end candles. But that was fine for me because in the Spring you don't really want an over powering scent, I'd rather open up some windows with the arrival of warm weather.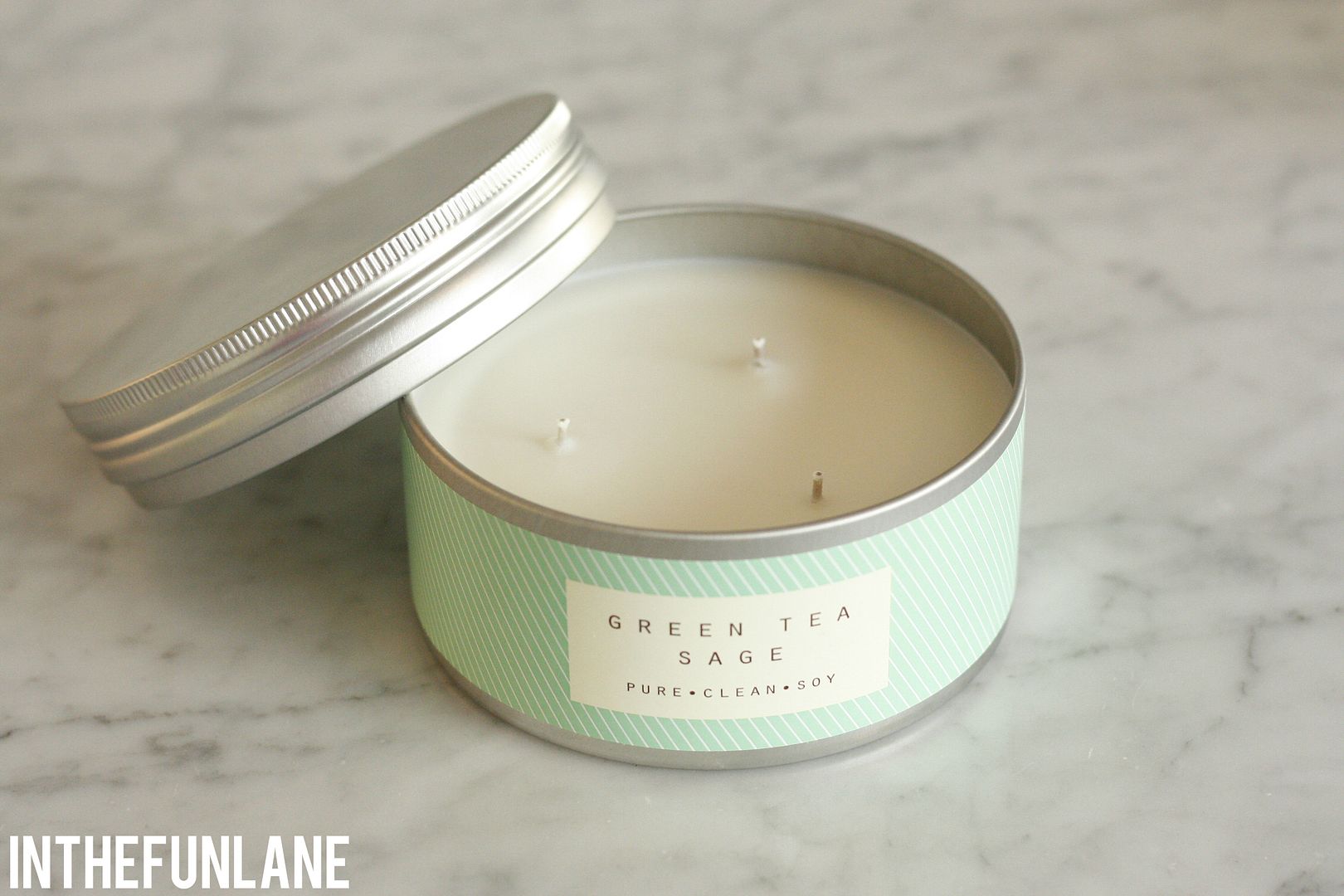 It seems to be the perfect kitchen candle. I never cook a hearty meal and not light a candle after to help clear the air.