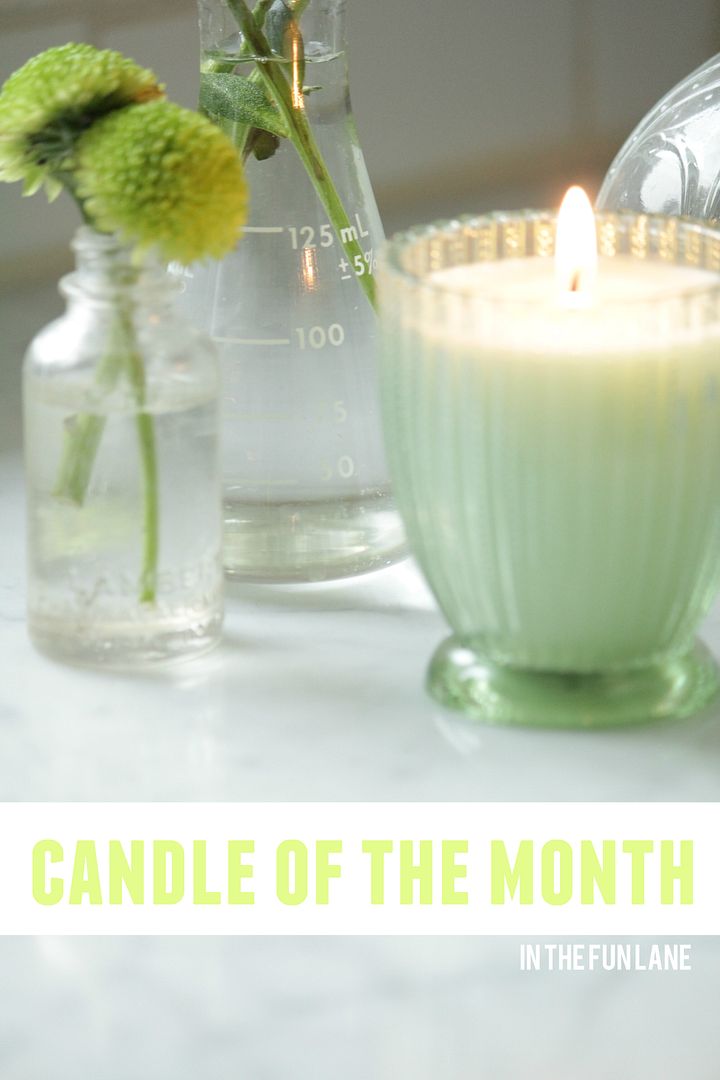 Once the weather starts to feel like it has made the shift to Fall I find myself missing the ambiance of candles.
Somehow a burning candle just makes a house feel like a home.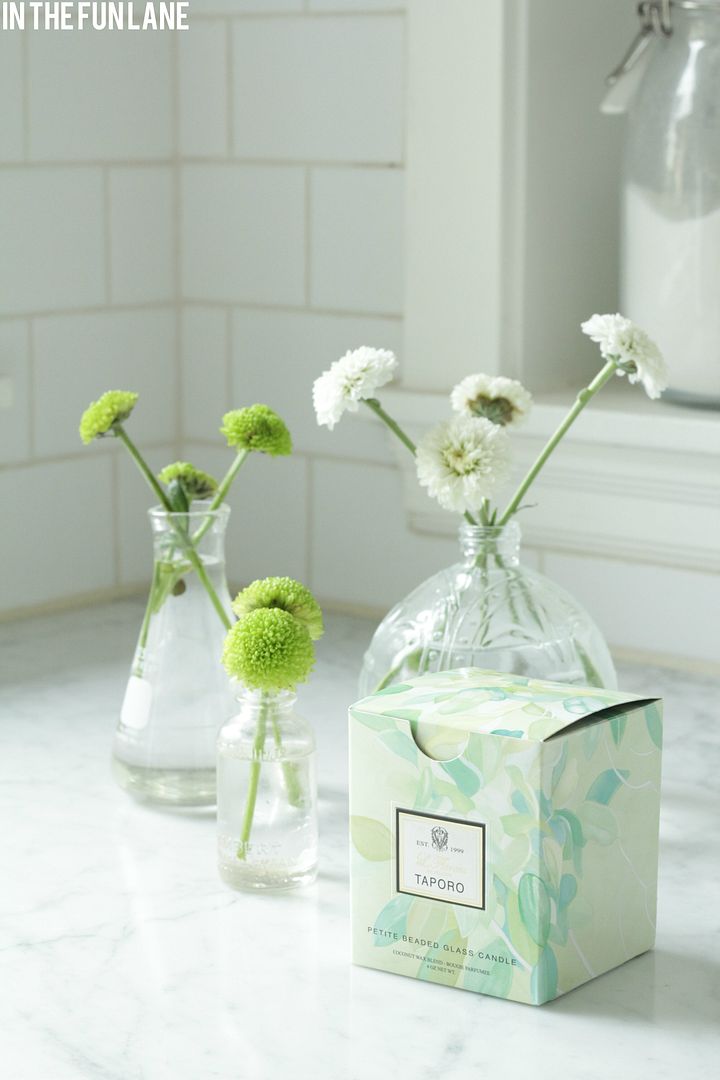 The scent is hard to pinpoint, specially as the line claims to blend 20 oils per scent. But some of the highlights are

lime blossoms and leaf, green mandarin rind, cassis and white strawberry.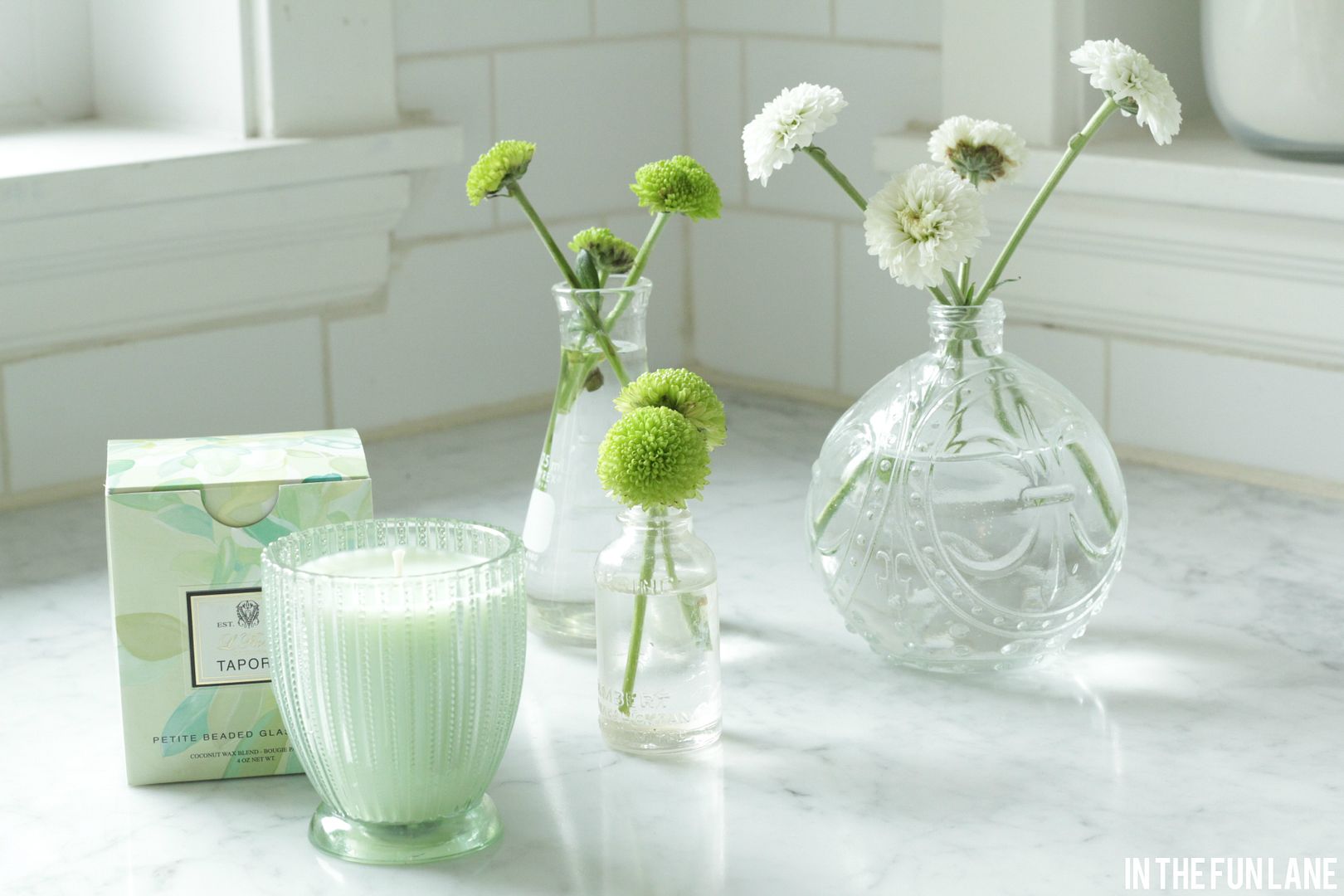 I would sum it up by saying it smells heavenly! So of course I ordered two...
The delicate glass jar is just a bonus. I always clean them out and save them for everything from flower arrangements to holding craft supplies, there is never a shortage of things to use a pretty jar for.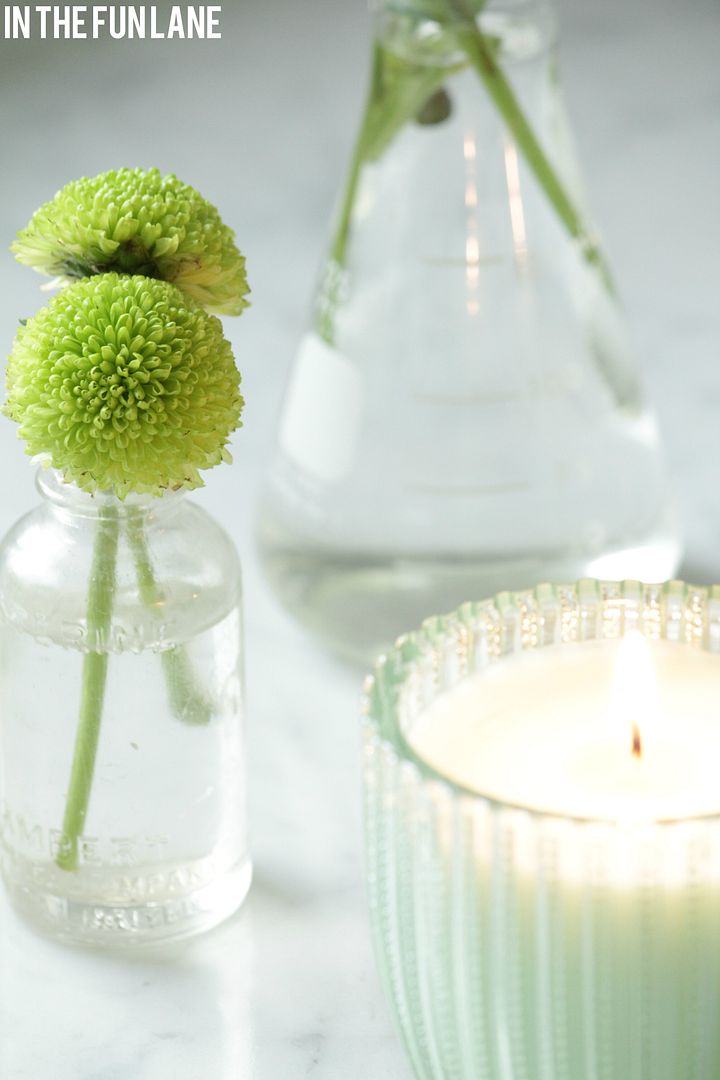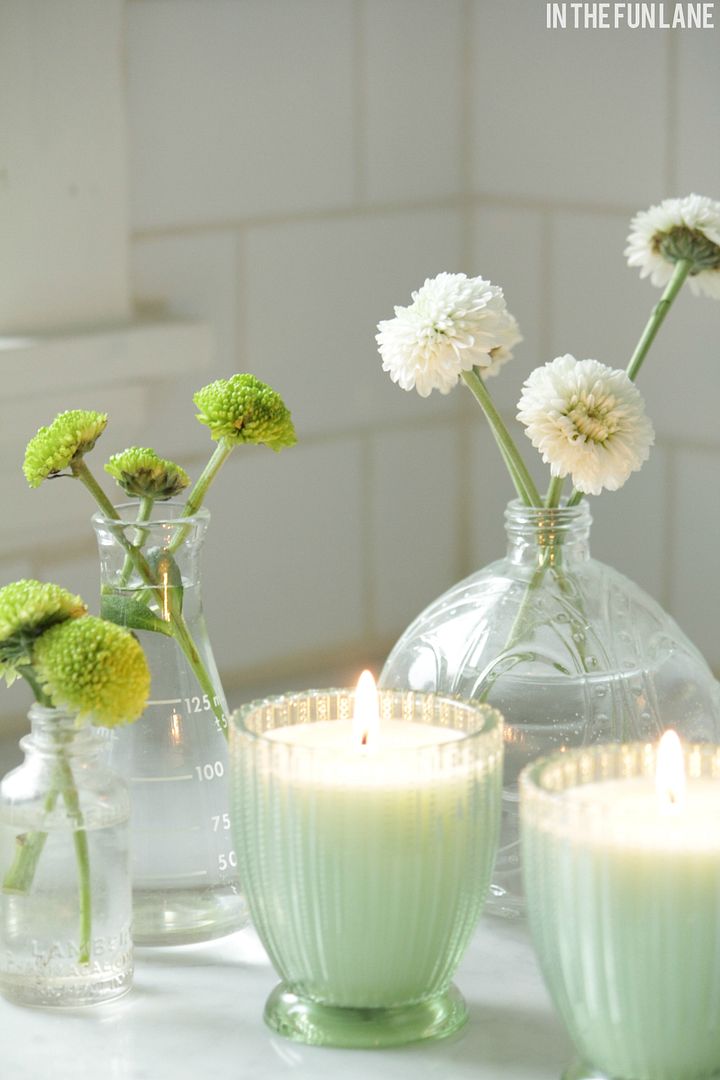 I hope your Monday is a sweet as these candles!