Our weekend was pretty busy! We spent Saturday at a haunted pumpkin festival (totally awesome, I'll definitely share pics later this week) but besides that we were feverishly getting CottageK's big make over underway. Nearly a full day was spent with Sean just loading up and carting over all the tools and equipment we need while I sanded and stripped years of flaky paint. Sunday and yesterday we have focused all our energy on getting the exterior painting done, while my Dad was awesome and moved all our downspouts on the gutters.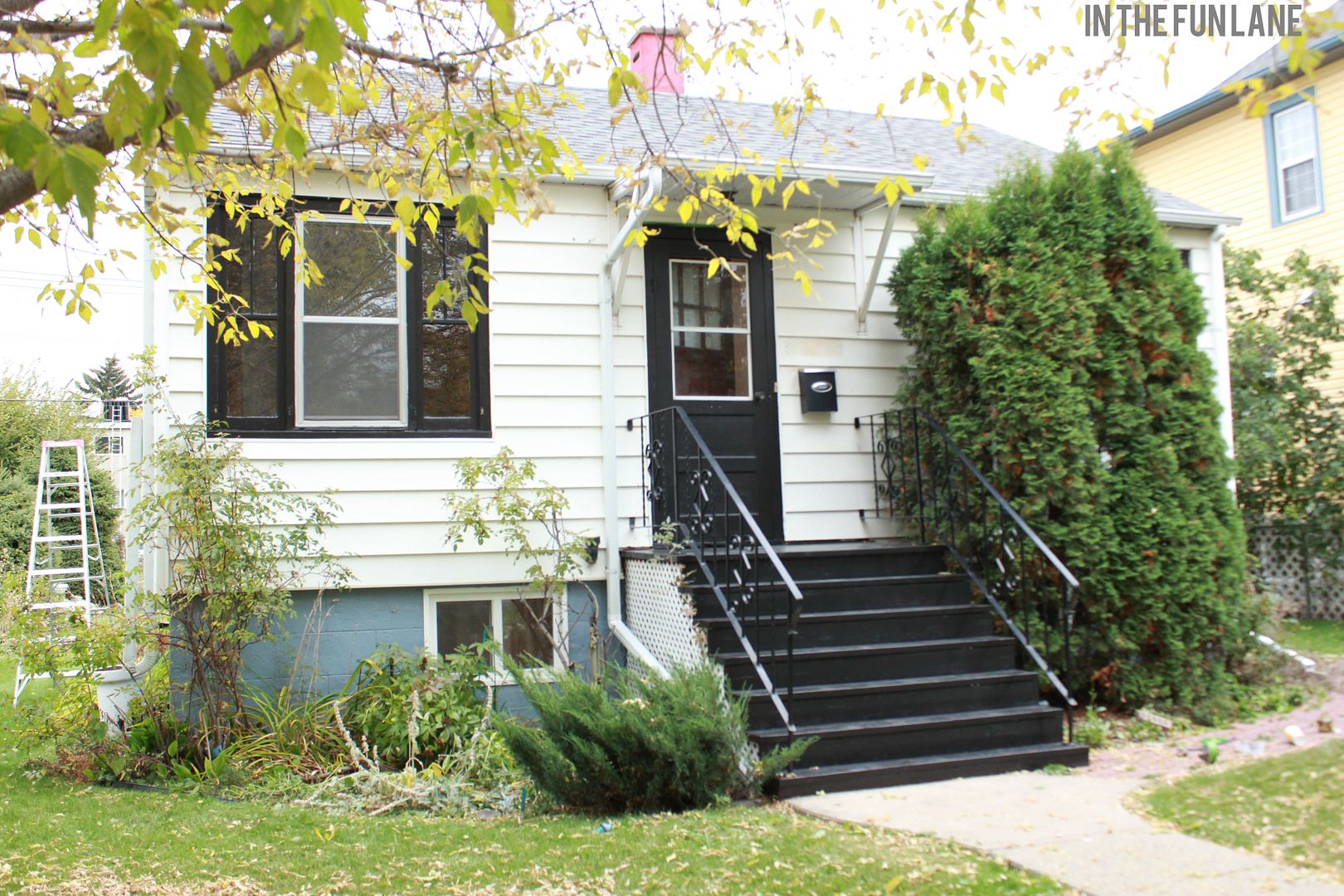 In case you forgot how it started.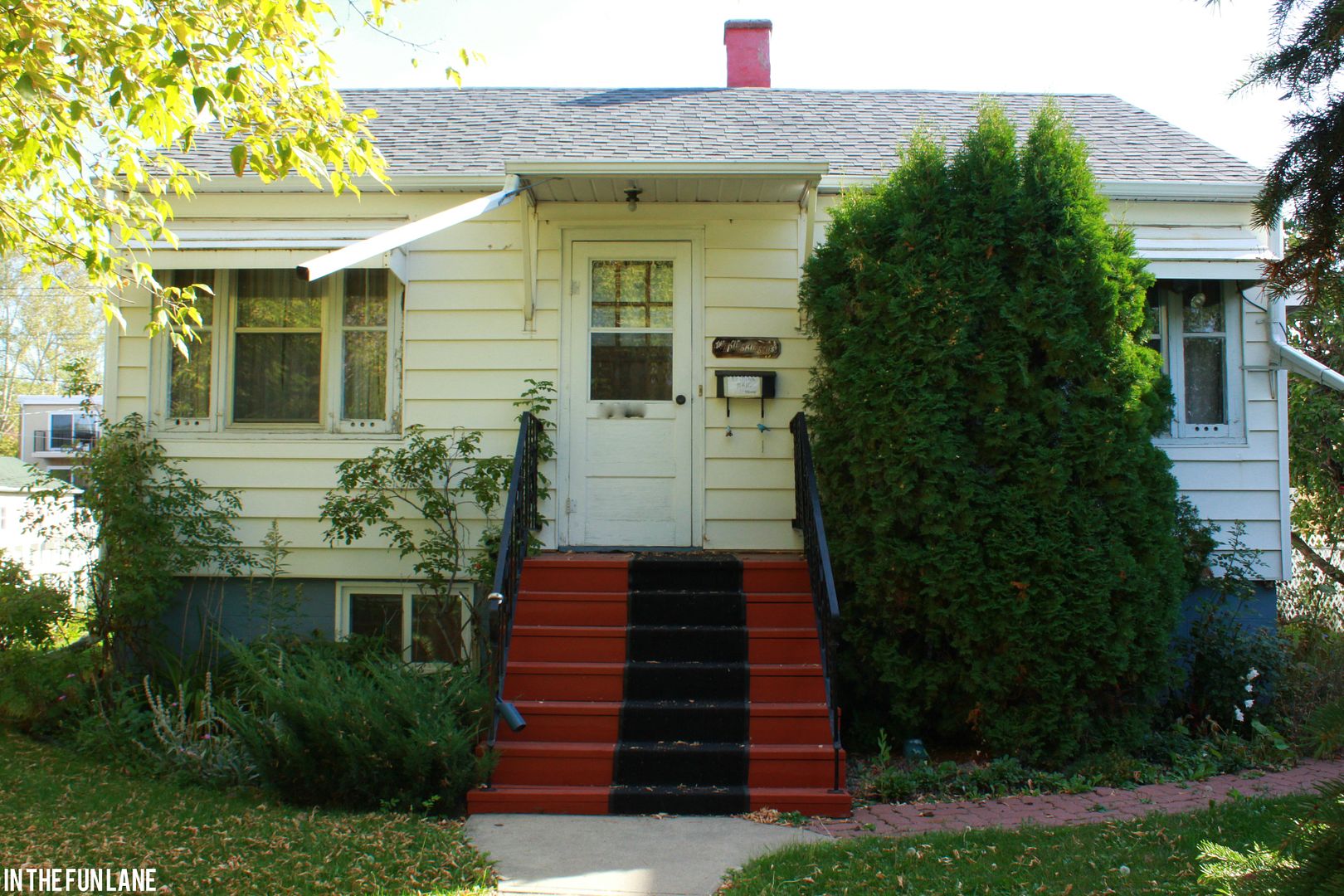 Sean removed the awnings over the windows (they are just stored in the garage in case future owners actually prefer them) because they were not showcasing how beautiful the old windows really are. Plus they didn't let a lot of sun inside, which makes small rooms feel smaller. So down they came.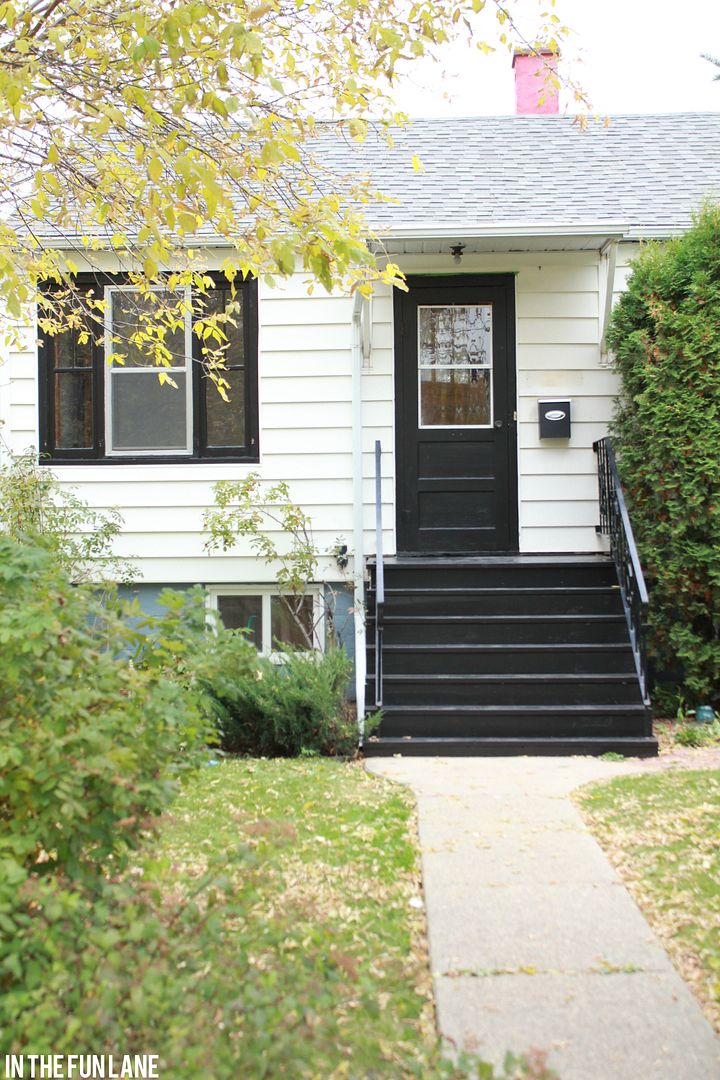 Since this photo the rest of the windows have their first two coats of paint and just need one more.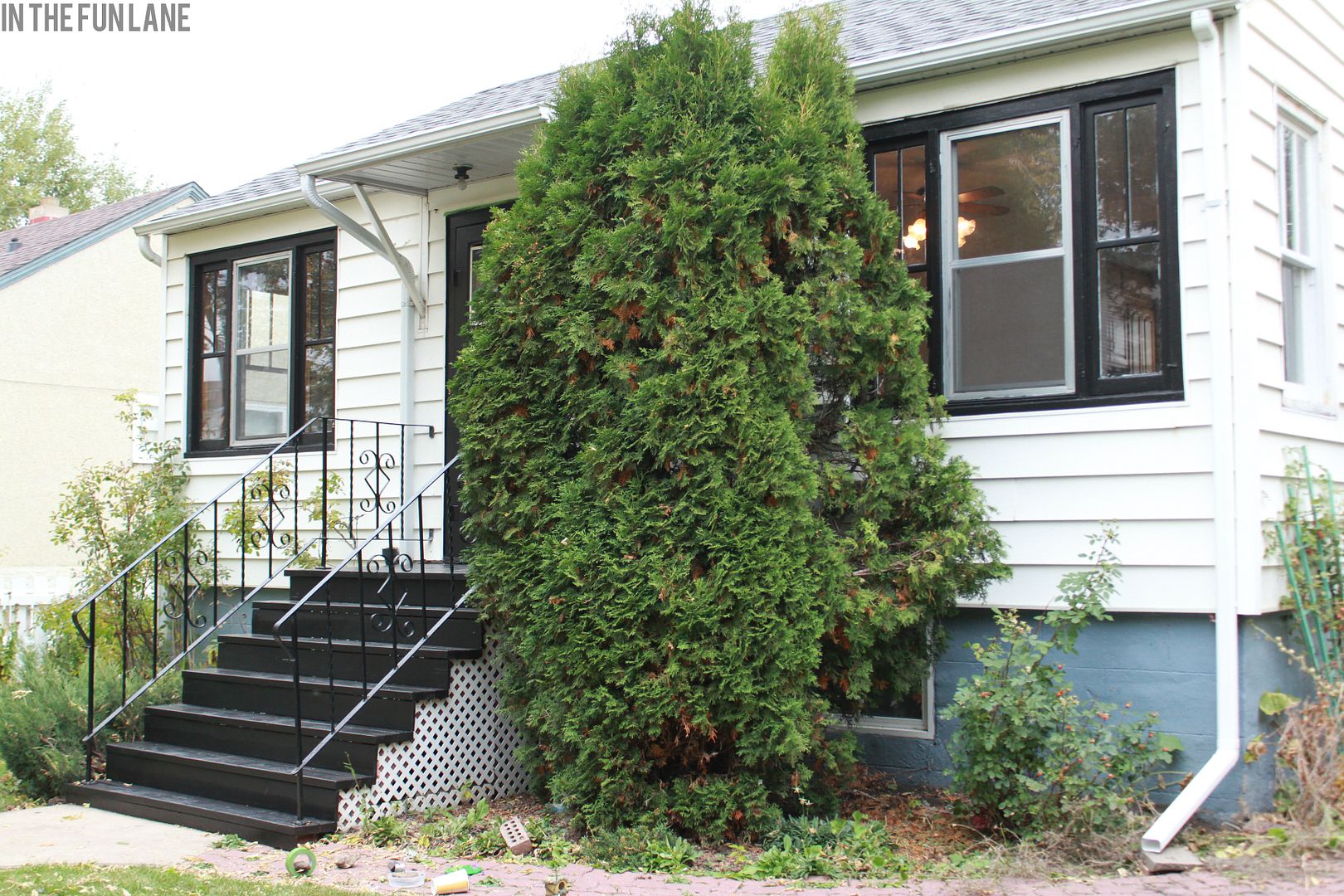 I have to install my new house numbers on the door, and put up the new exterior light as well, and I'm sure a few pumpkins will find their way onto the porch...
Sean is in the process of trimming back the big evergreen in from the house. I like it and the privacy it gives, but it is awfully overgrown. So we're tidying it up.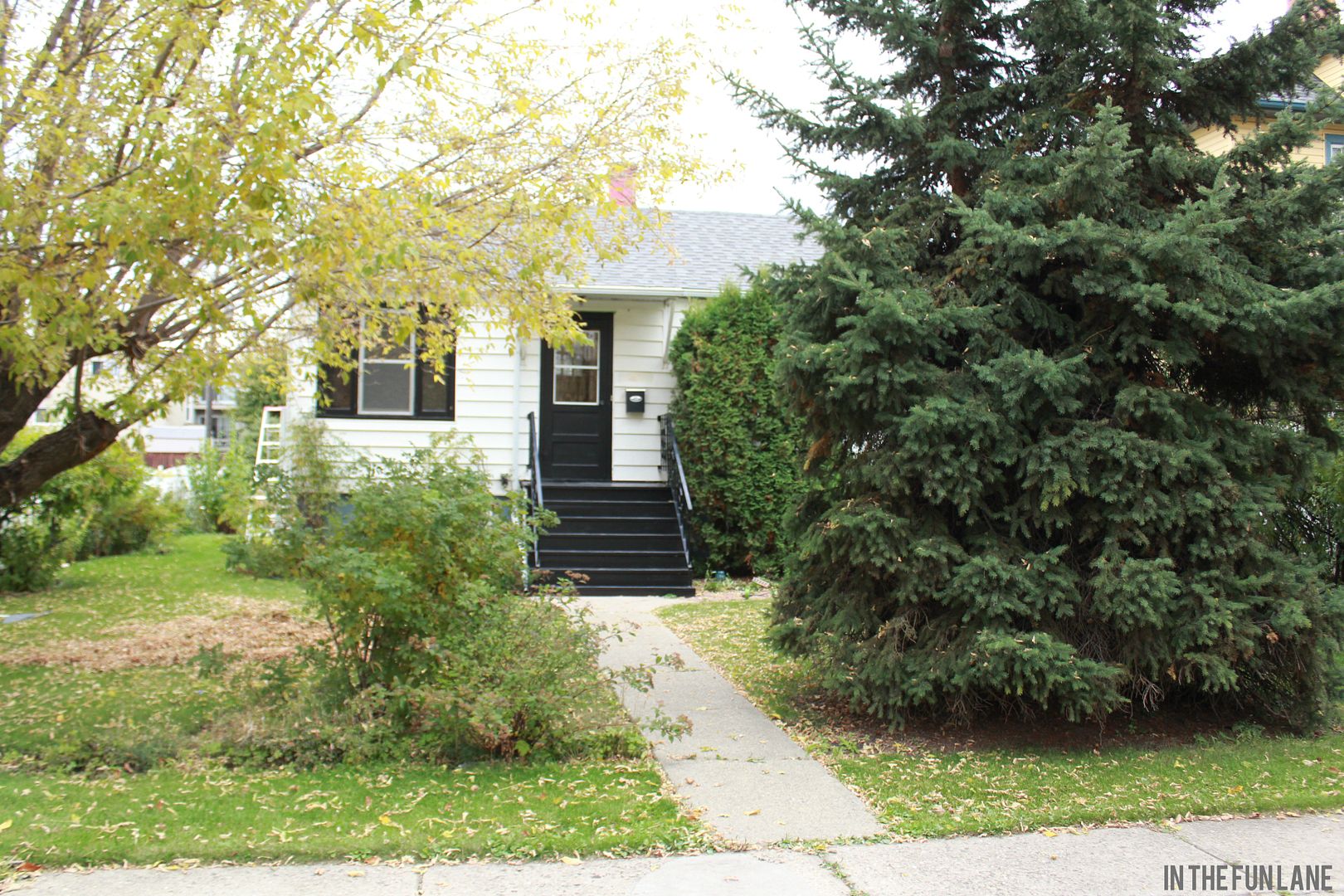 It is good to know we are nearly all done outside and can start getting the inside all prettied up. Today the counter top fabricators are templating the kitchen which means we are about 10 days away from new marble in the kitchen. Which also means I only have 10 days to get it ready for new counters! no pressure or anything.
Out picking a slab. If you are thinking of new stone counters I highly recommend you personally choose the slab directly at the stone yard.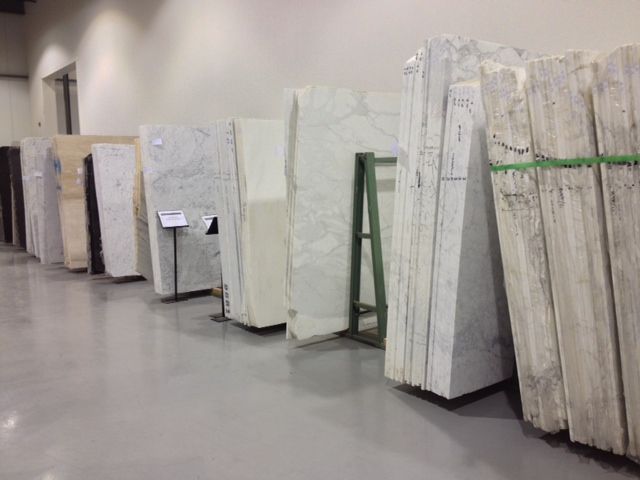 Each slab can be totally different, and often fabricators only have one small sample in their showrooms that is from a batch that was brought in months or years before. Each batch can have totally different characteristics and coloring! It's nice to know exactly what you are getting.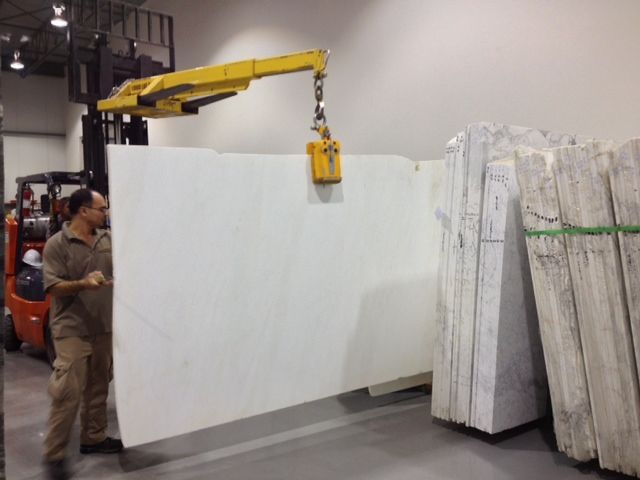 Now I'm off to get more black paint under my nails! Ciao