Nothing equates with a Canadian winter in my mind more than Bay stripes. Something about the old wooly jackets and blankets just says warmth and comfort to me during these frigid days of winter.
So the most appropriate candle for January could only be a Hudson's Bay candle (on sale right now for $15!)
It doesn't hurt that it couldn't fit into our living room black and white scheme any better either.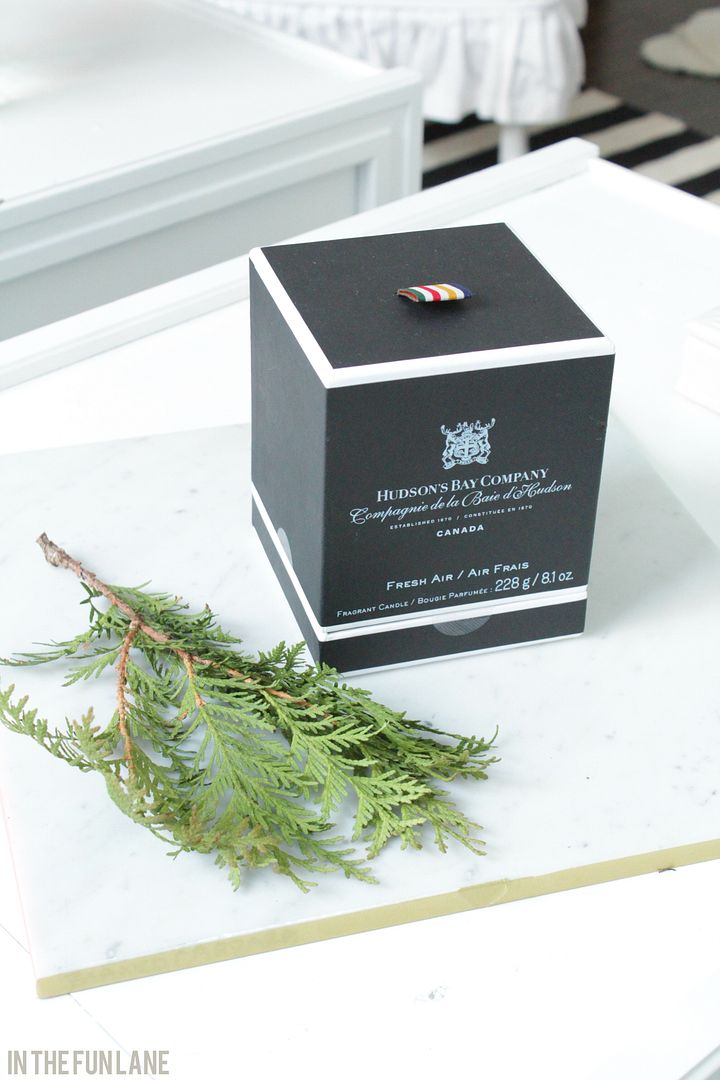 I chose the scent Fresh Air, but there are a couple other good ones available. This is a soft, gentle scent and not at all overpowering.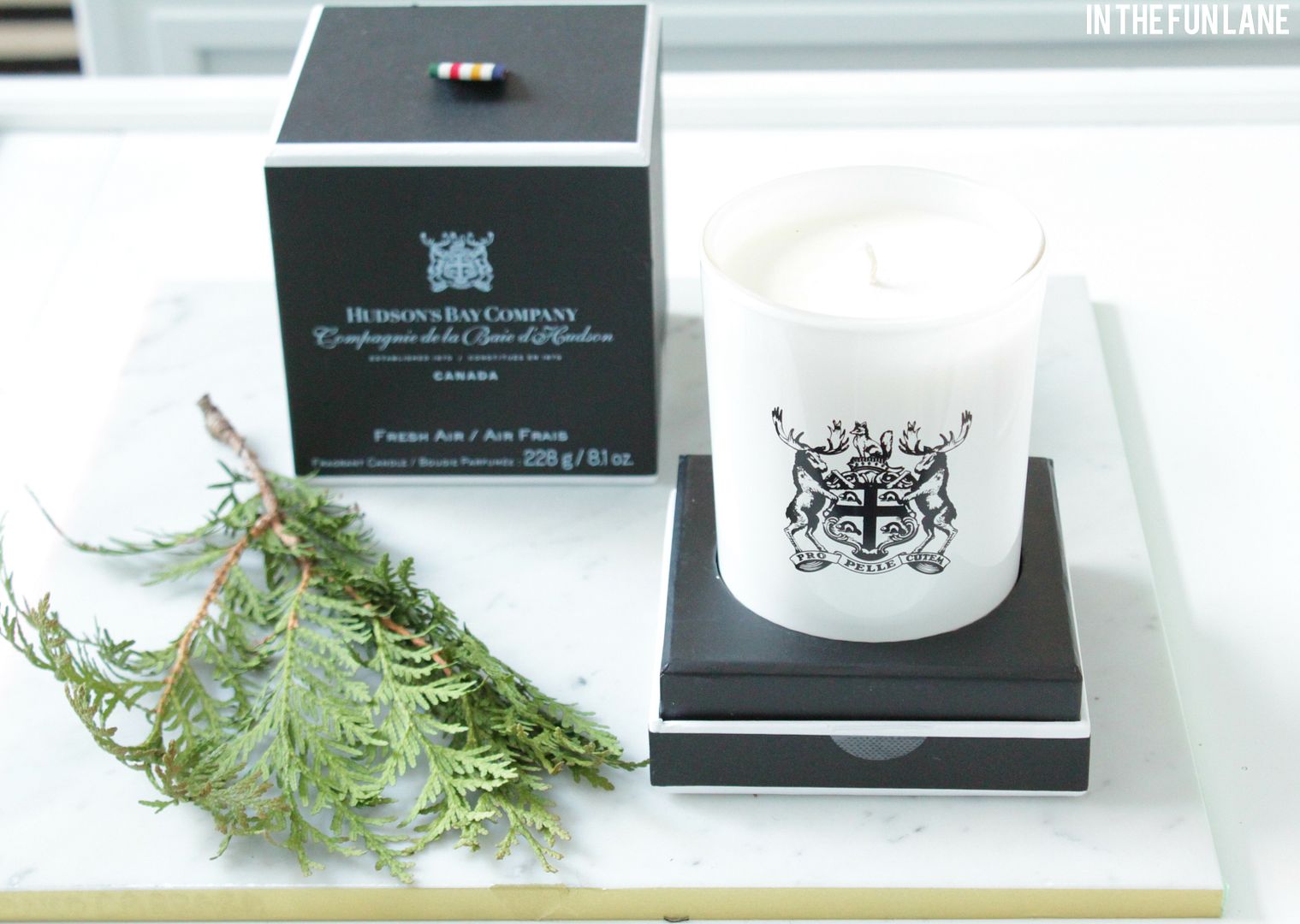 Nothing beats the warm glow of a candle on a chilly winter night!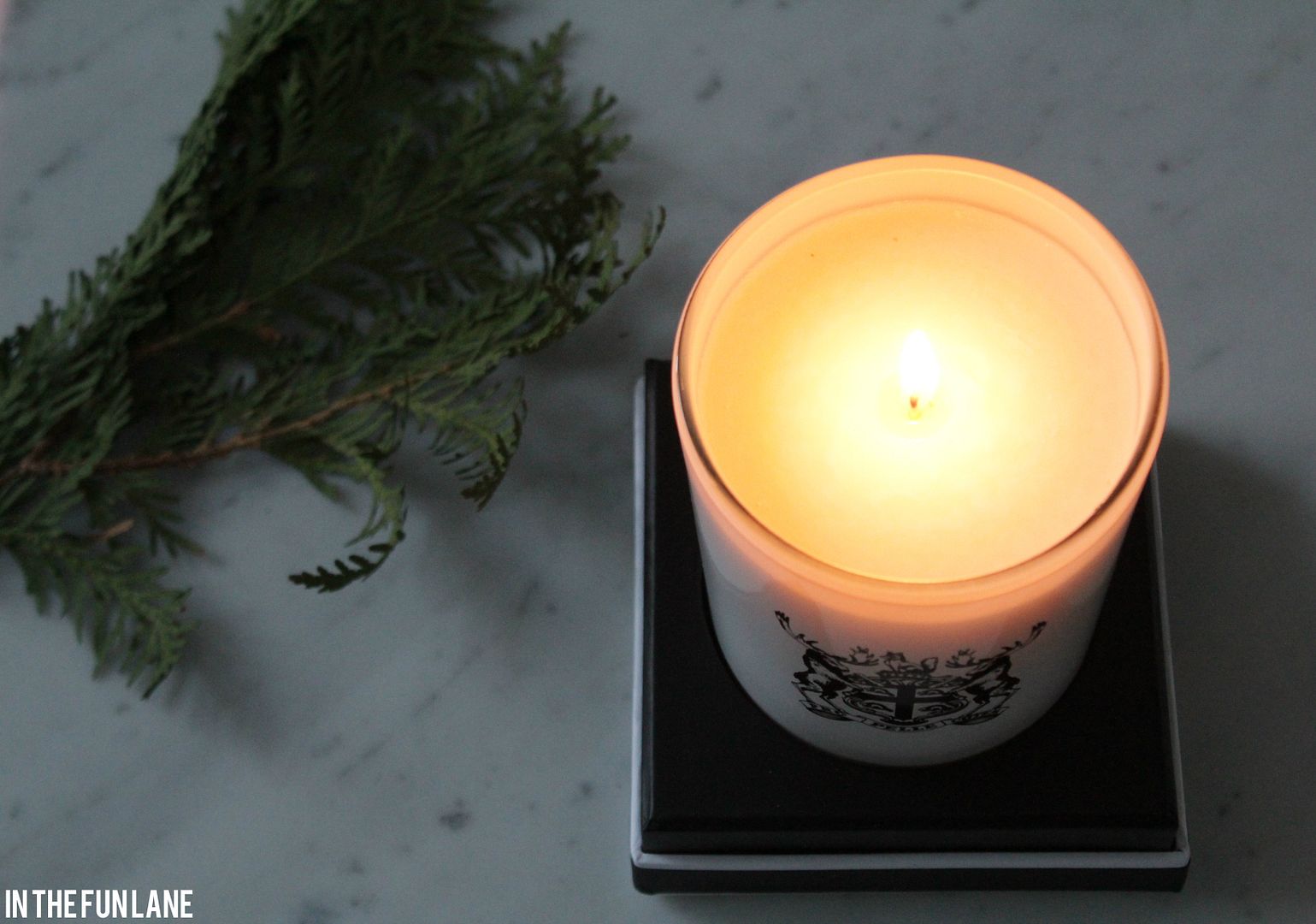 Have a happy, warm Wednesday.