Much like our kitchen, originally our laundry room was very typical for a house built in the 80's. Lots of wood, one tiny light, but we liked that it had a window and was relatively large.
The one thing I found to be a pain in the butt was the fact our washer and dryer were separated by a cabinet. It was just far enough to require me to put it in a basket just to move it over to the dryer. I really wanted them side by side.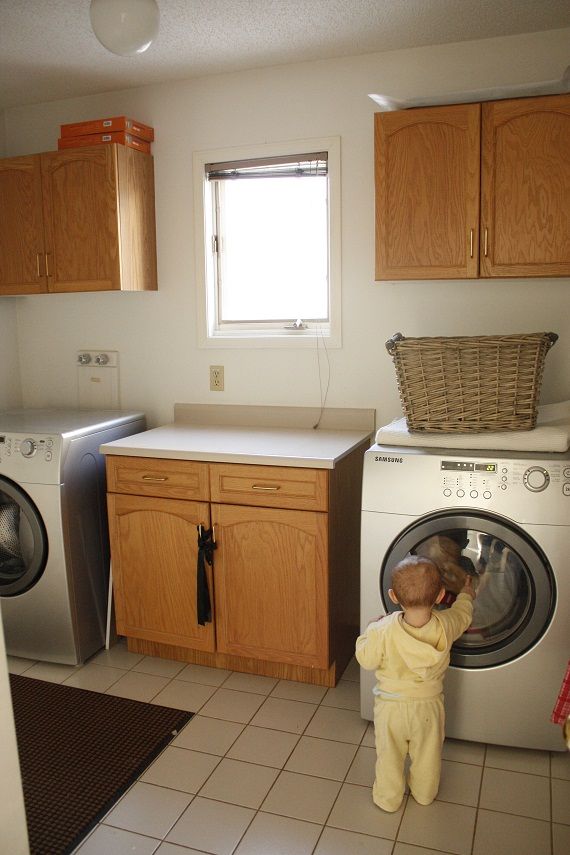 And while most laundry/mud rooms have big closets, ours just felt like it was cramping up the room and giving us another spot to just toss shoes and jackets.