This is our master closet! When we moved in we felt it was pretty awesome and spacious. Your typical walk in closet.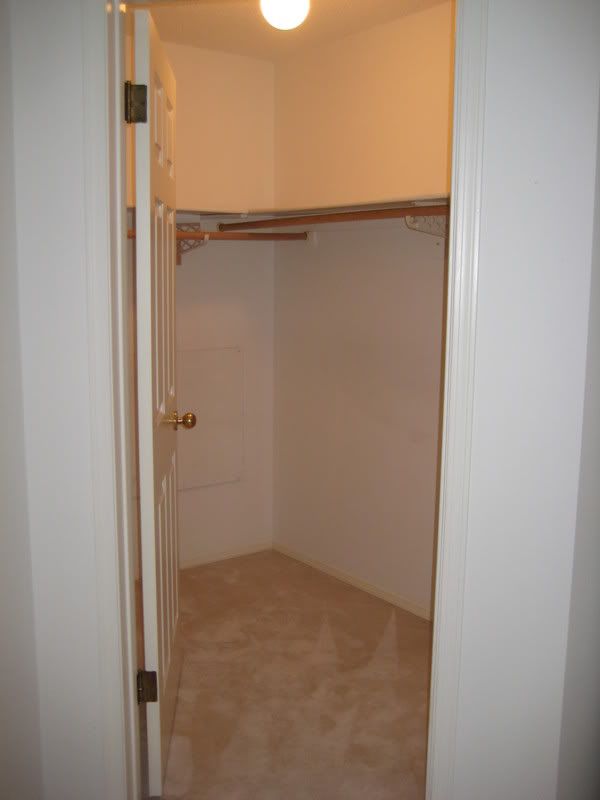 But if you look veryyyyy closely in the photo above you can see a box on the wall. Sean opened that box up and this is what he found!!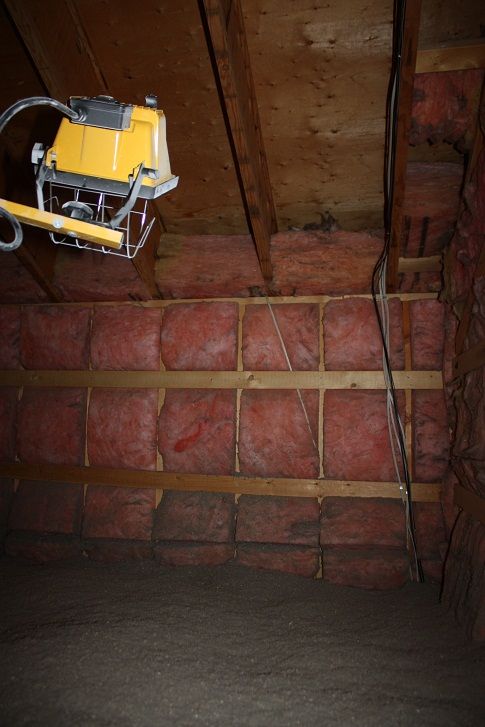 A whole lot of unused space! We took about 6 months to properly get it converted but in the end we created quite an amazing little space for us to get dressed each day.