You probably remember how we tore
down some of our upper cabinetry
back in May, well instead of tossing the doors I thought I better just save them in the event that I can salvage them somehow. Here is where I become a bad blogger. I had seen someone turn old cabinet doors into photo holders using chicken wire recently but for the life of me cannot remember who (if you know the answer to this riddle please enlighten me!). After seeing this person's amazing work I, too, saw the possibilities.
My sister and her boyfriend recently moved into a new apartment so I thought a chalkboard for their kitchen would be a cute gift. I slathered on a quick coat of paint, stamped their monogram at the top and "notes..." at the bottom and distressed it. Eco friendly and all done in about 1 hour of working time, talk about a great gift idea!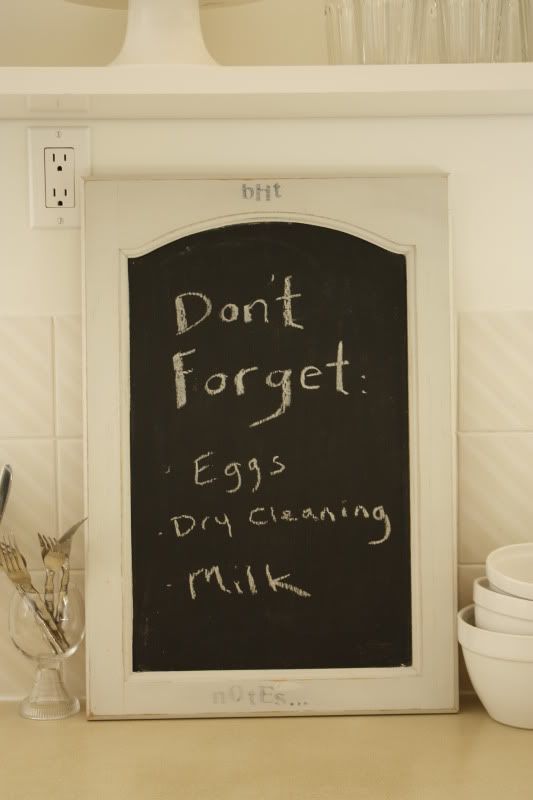 Edited to add: Thanks to Katie we now know it was in fact Stacie over at the Creative Crate who made the amazing chicken wire frames. You can see her ingenious design
here.