Only yesterday I said that the latest dresser will most likely see some change of scenary behind it, but I had no idea that it would be today! Even though it is raining and thundering away on all the windows today, this window is nice and dry in her new home.
Checking out a local architectural salvage warehouse I saw this 6 foot beauty and knew she was the perfect piece: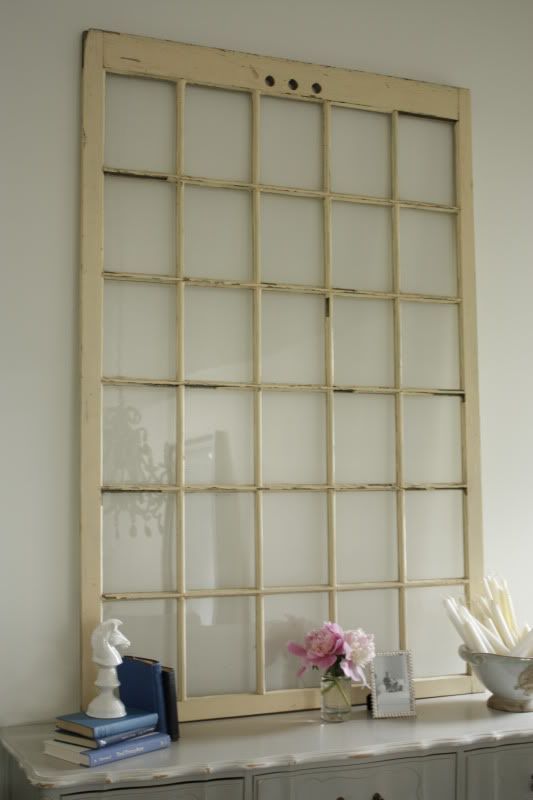 We are working around some freakishly high ceilings here and LOTS of bare walls. I have been on the hunt for a HUGE cabinet to span the wall but this is even better. Once up on the dresser I have almost 10 feet of interest on a pretty bland wall.