I found this gem a few weeks ago, complete with the matching mirror. Obviously someone's dog also thought it was a gem because it had chewed and scratched it pretty well along the bottom. Rough, yes, but lots of potential!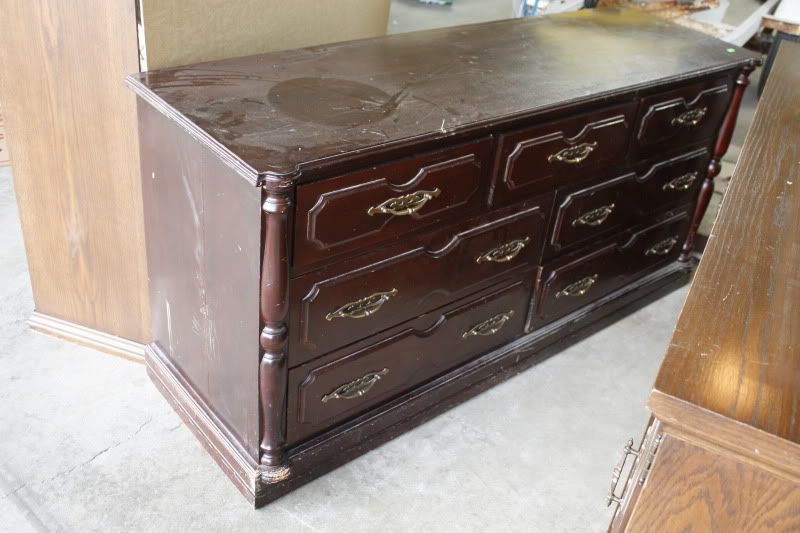 Due to our crazy life these days I didn't take any "in progress" shots. But a quick outline of what was done goes as follows:
-remove old harware
-chip off the old front piece on the drawers (definitely not as fast or easy as the china cabinet since this baby is
solid
wood)
-sand the chipped drawers
-wood fill hardware holes
-paint the entire piece a warm slate grey
-grey-wash the top in a darker coal grey
-distress
-varnish
-install new hardware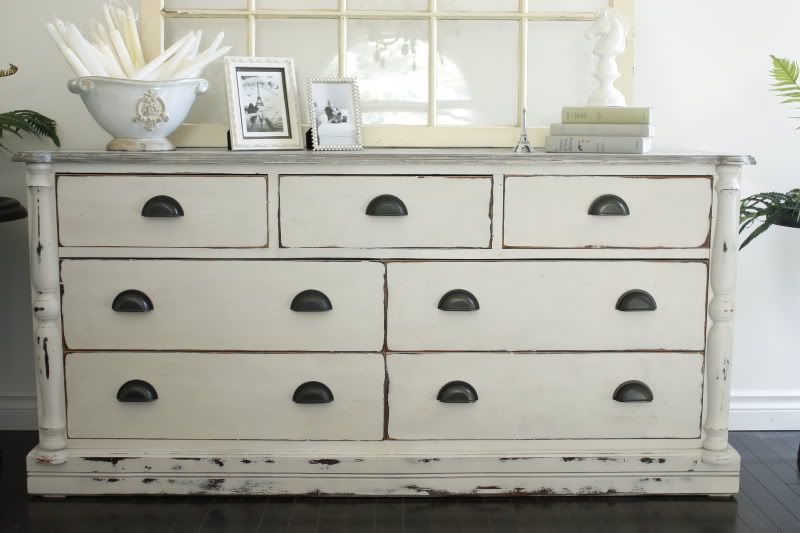 I really wanted to hang the black mirror horizontally above it in our bedroom for now (our home is my "showroom" for now so things change daily around here) but I have an armoire piece I am doing that needs to go there for now.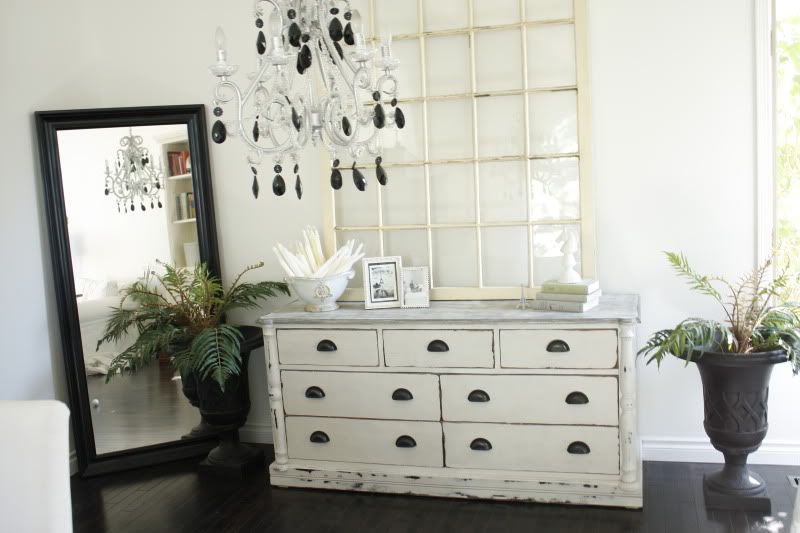 The top turned out really well! Even I was surprised LOL.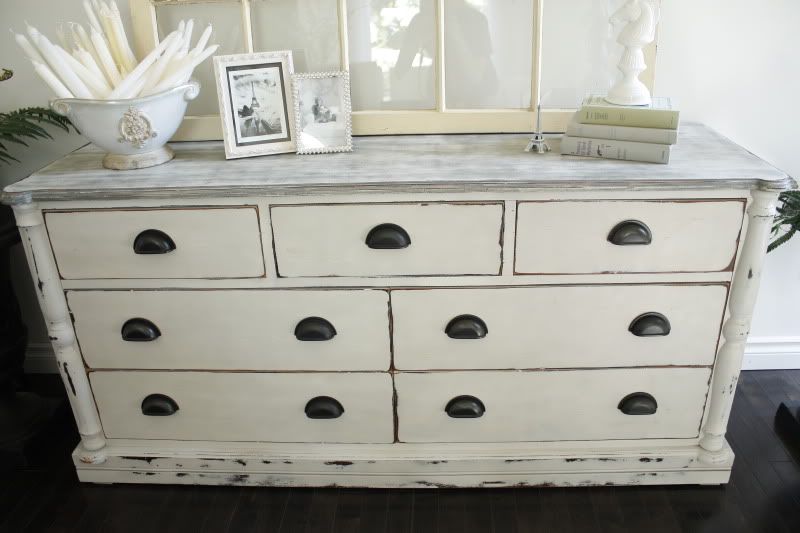 You can even see the wood grain come through all that paint!