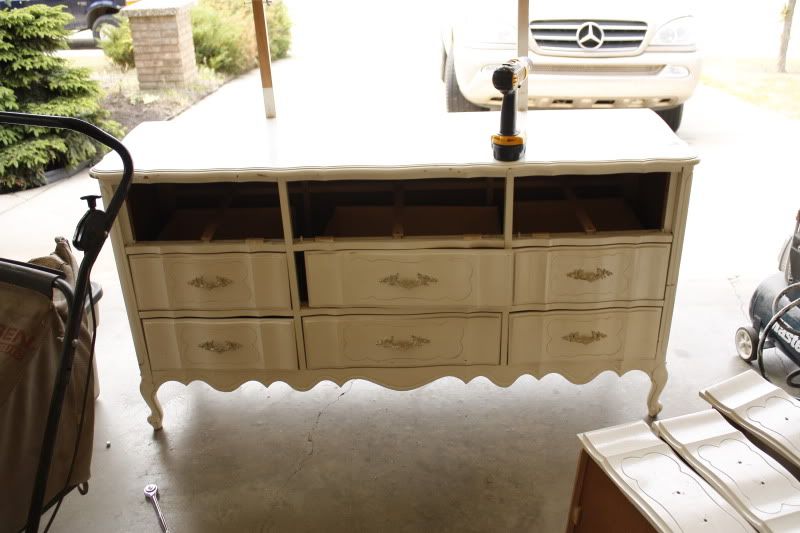 While this was actually one of my favorite pieces I've bought I cannot tell you how many headaches this thing has given me!!! I started by painting the entire thing, only to discover that the handles were made in an odd size and none of the new ones would fit, so I had to go back and fill all the holes, sand, repaint, and re-varnish.
All along my game plan was to go "french antique" with this guy. I loved the romantic look and since it is a little more formal looking I thought it would be great in the dining room (which is lacking in the furniture department).
I chose a soft blue-ish grey color and then distressed it in various areas all the way down to the original wood finish, and just to the cream layer in others.
I chose to only leave the middle drawers with handles, and put hanging pulls on the outer 6 drawers to give it a bit more sophisticated look.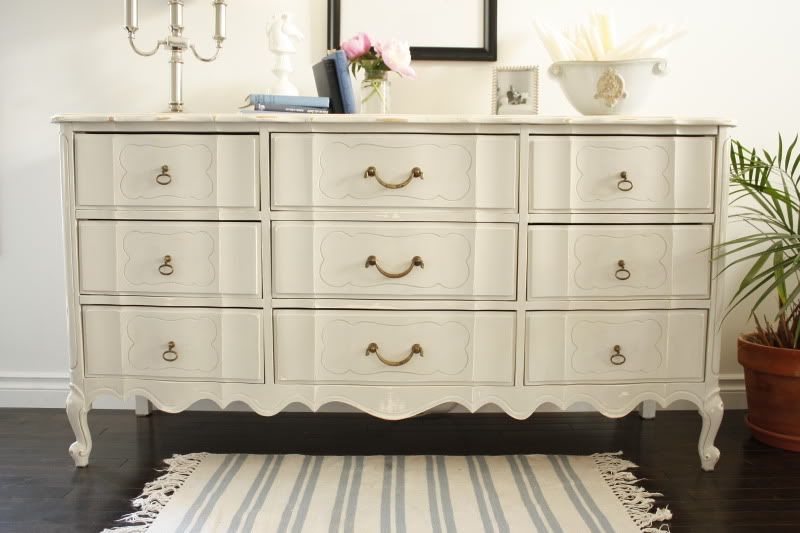 There is a lot of variation in color in these pictures because it was hard to get a good shot with the sun shining directly in a 12 foot window opposite of this wall so better pics to come in the next couple days!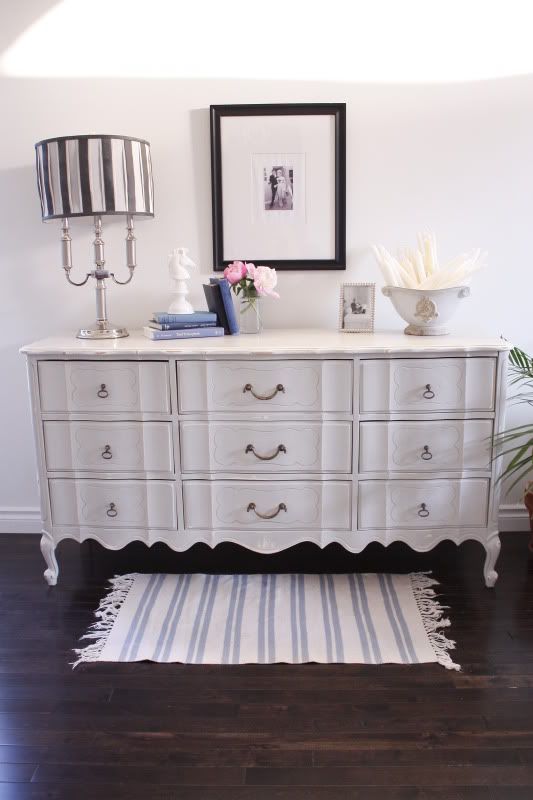 I have a huge 6 foot mirror I am actually going to hang above it, but I need to get some heavy duty anchors first to avoid wall damage, so I am sure this is not the final "layout" of the wall.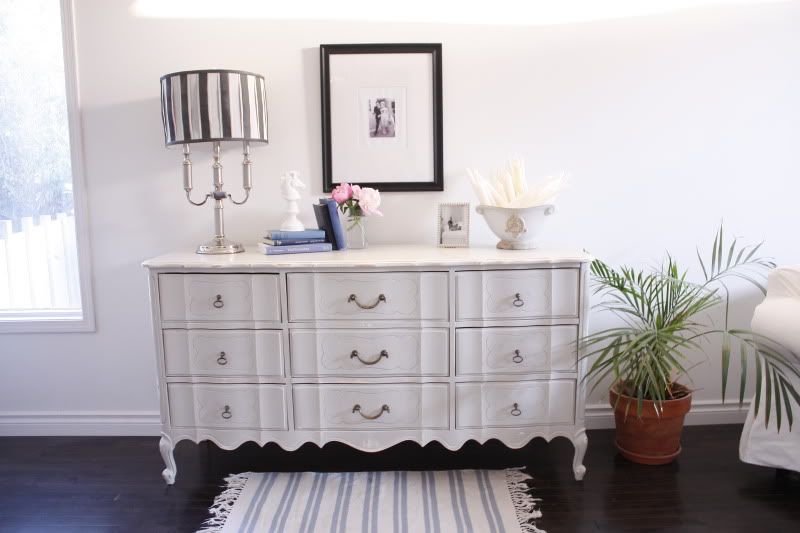 Have a great night!