I took a bit of a risk on this one. The ad said "intricate old armoire", no picture. But the price was right, so Sean picked it up on his way home from work a few weeks ago calling me on the way to say I would LOVE it. Right he was!
Yes, there was plenty of the usual ugliness: bad hardware, too much details on the doors, hideous stain... but it also had cute doors and a good shape.
So I chipped off a few things I thought were "over the top". When I chip things off, I don't know why but I sometimes keep them. Like the crazy curly-cues on this dining room cabinet: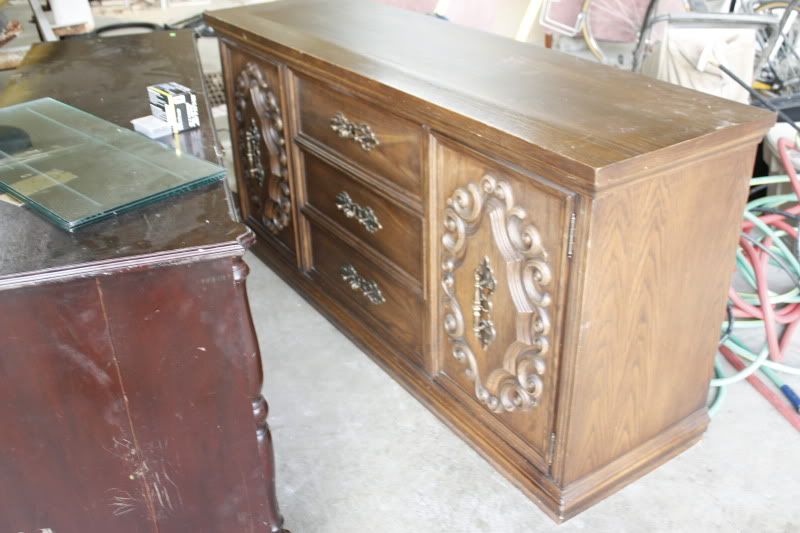 But in this case it served me well! Because after all was done I thought the top drawer was just a little too plain, so I added one of the old curly-cues and painted it up.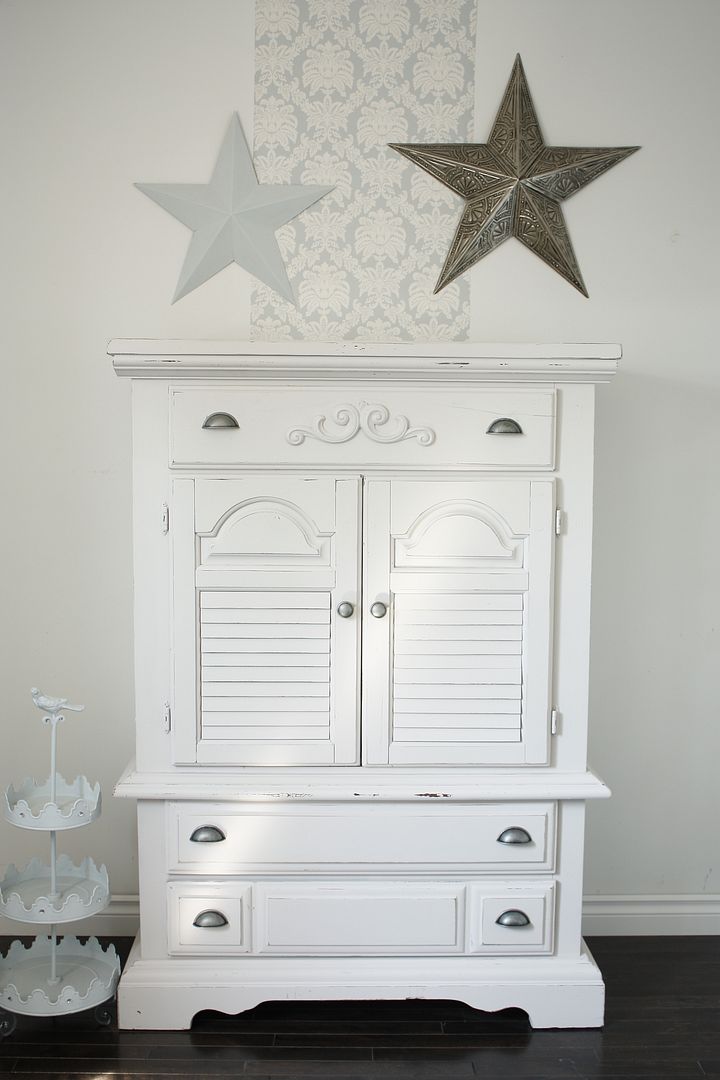 (the wall paper behind the cabinet is left over from a BIG project I have been working on for weeks now, and can't wait to share)
I really picture this piece in a little girls bedroom for some reason, hence the styling, but it would be perfect for any bedroom corner, or even a kitchen.