I am afraid that any day now our streak of Summer weather will cease and in the blink of an eye it will be our shortest (and perhaps loveliest) season: Fall. While I start to get excited about Thanksgiving (which takes place at the beginning of October here in Canada) and Halloween, particularly the decor, smells and leaves I just have to remind myself that it will feel like forever until the warm weather returns once those cool days arrive. So we have to enjoy each and every sunny moment!
While I was working on some of those Halloween projects in the garage and on the driveway today Wren was happy as a lark (or perhaps a wren... not sure if the saying still works with the subsitution though) to enjoy the sun and the grass. She is very entertaining to watch while outside and finds grass very amusing, not quite sure what to make of it. It is a handy little tool though because once you set her down in it she does not move an inch. She will bounce, laugh, sing and pull on it but she refuses to crush it.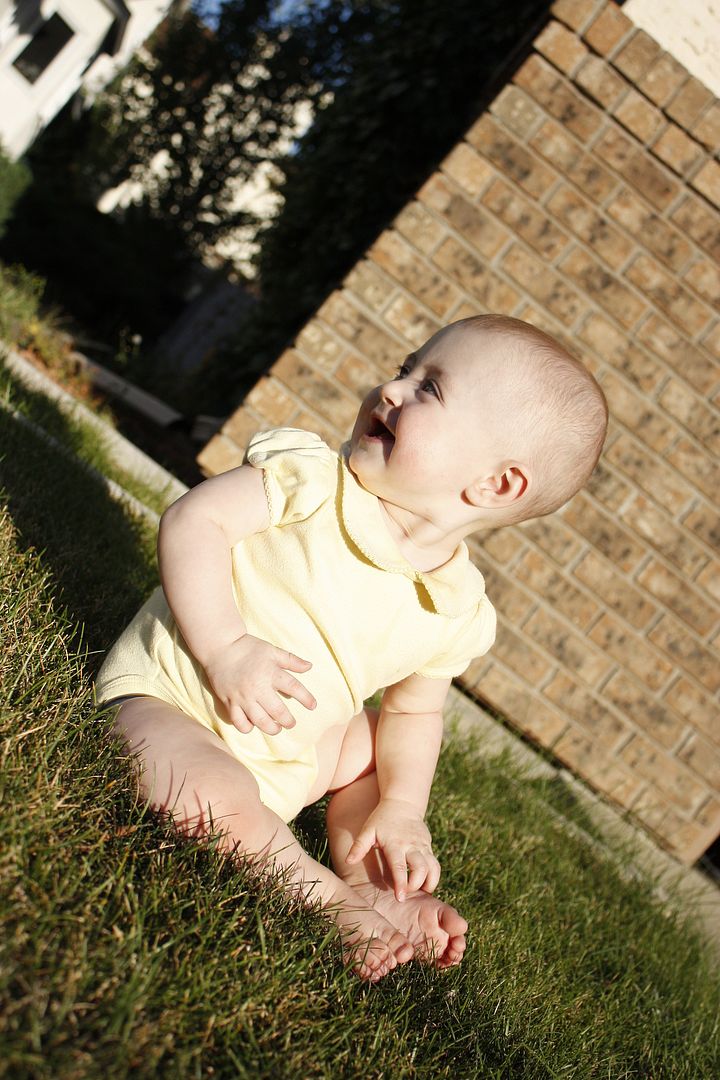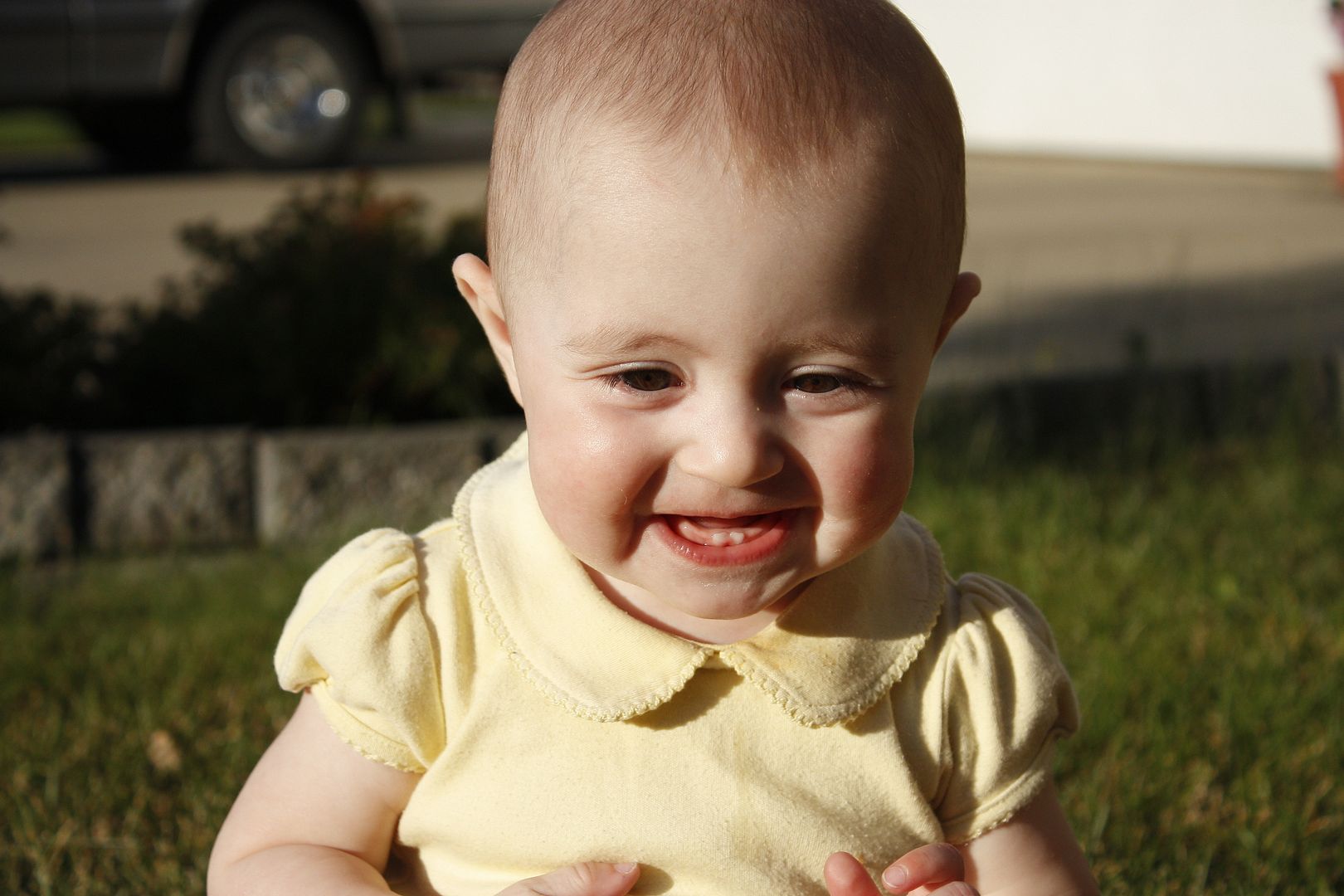 She is also on the brink of walking, which is a little scary to say the least! She is one confident baby and is fully convinced she has already mastered the skill. She will pull herself up on any and everything and then just let go and do her thing without any hesitation.