To get the front door ready for all the ghosts and ghouls we decided to switch it up a little. We have a huge container in the basement filled with wreaths, garlands, and various other spooky accessories but this year we wanted a little more "haunted house" look.
For the entry I wanted a collection of frames that were filled with a mixture vintage images. Of course Goodwill had a huge selection of cheap frames that are perfect for painting.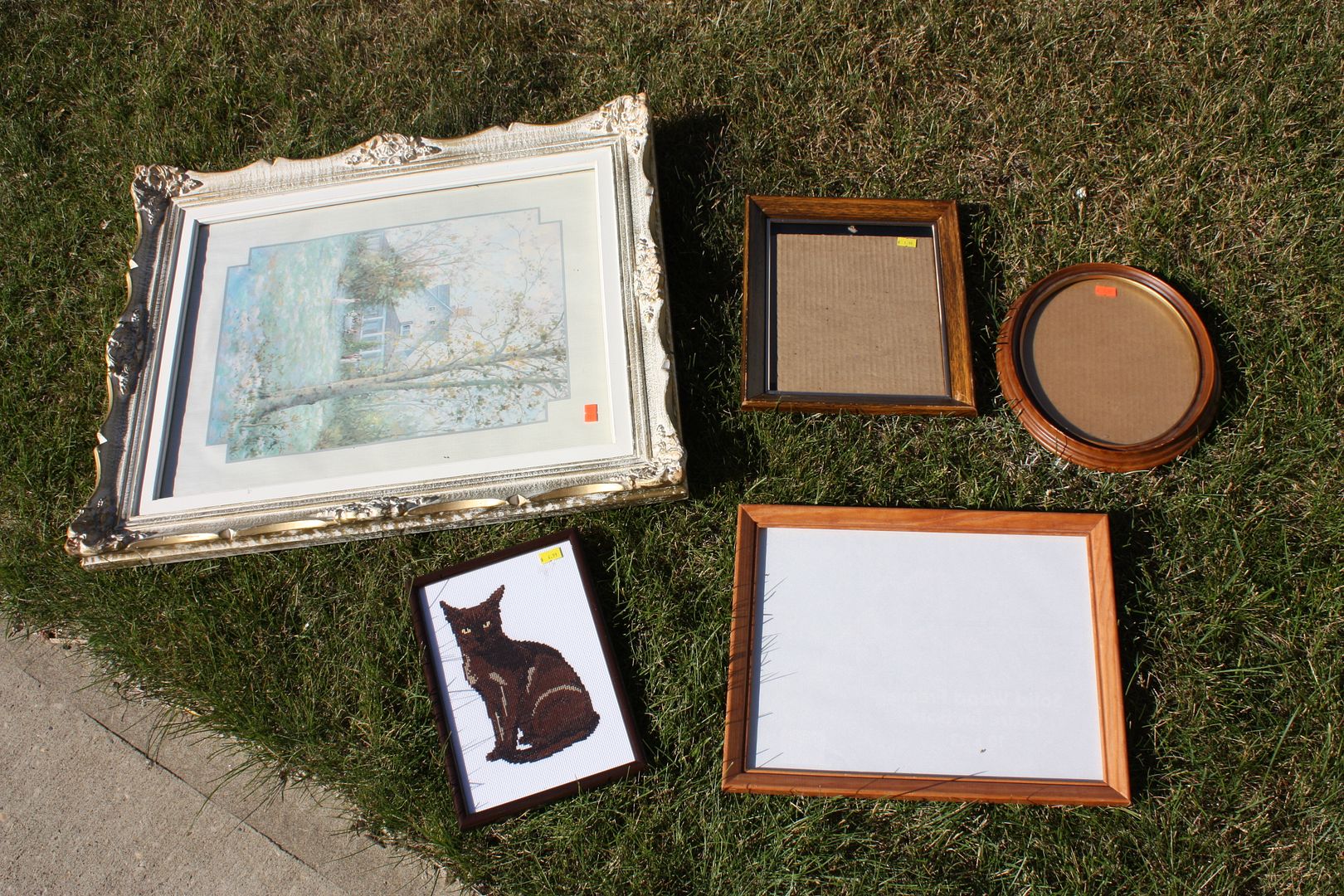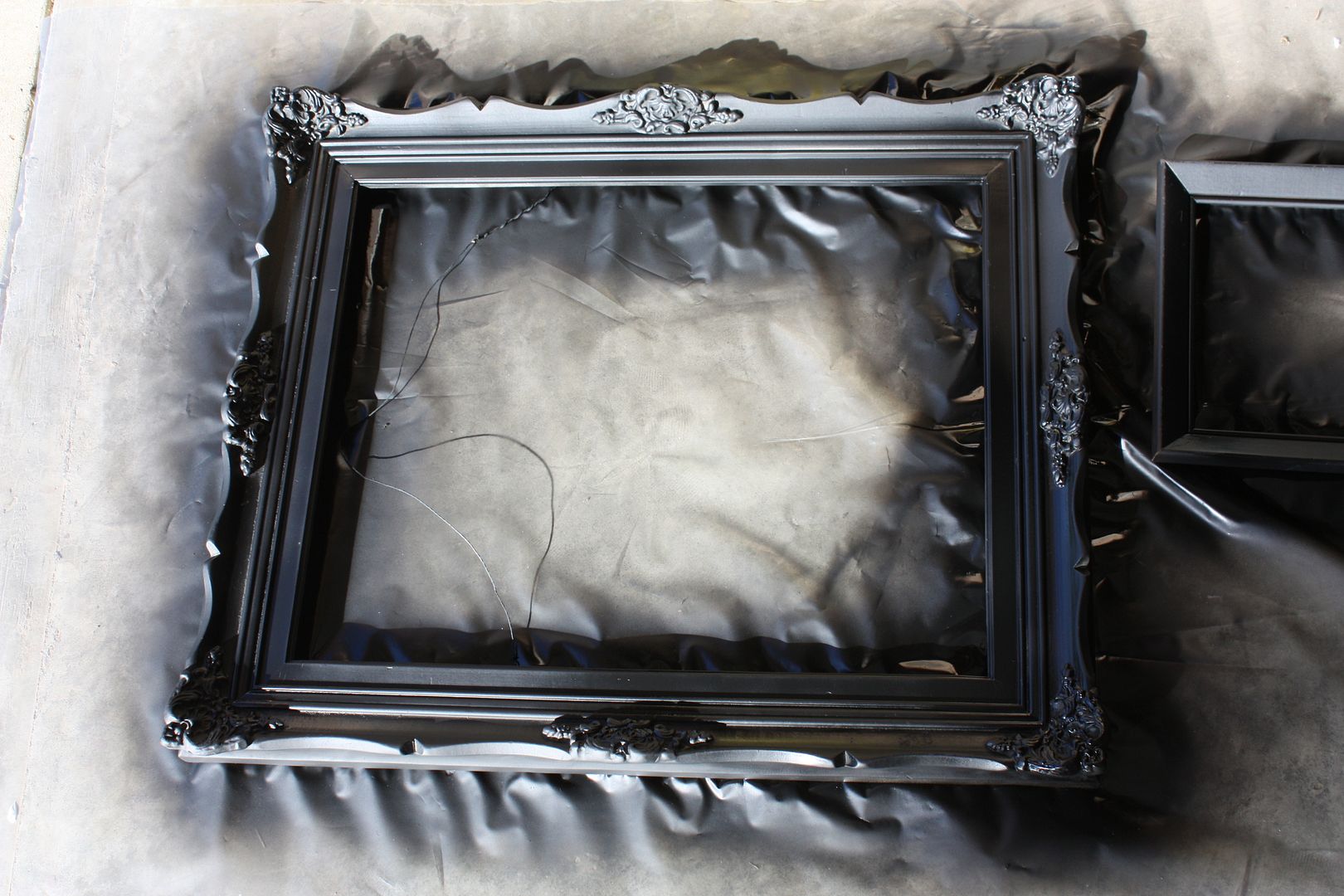 I also found this hand stitched cat at goodwill and thought it would be perfect once it was tea-stain aged a little.
I googled vintage freakshow posters, a skeleton and then to do the victorian silhoutte I googled a little girl silhoutte and added the bats later using microsoft paint. I then tea-stained them all to age them as well.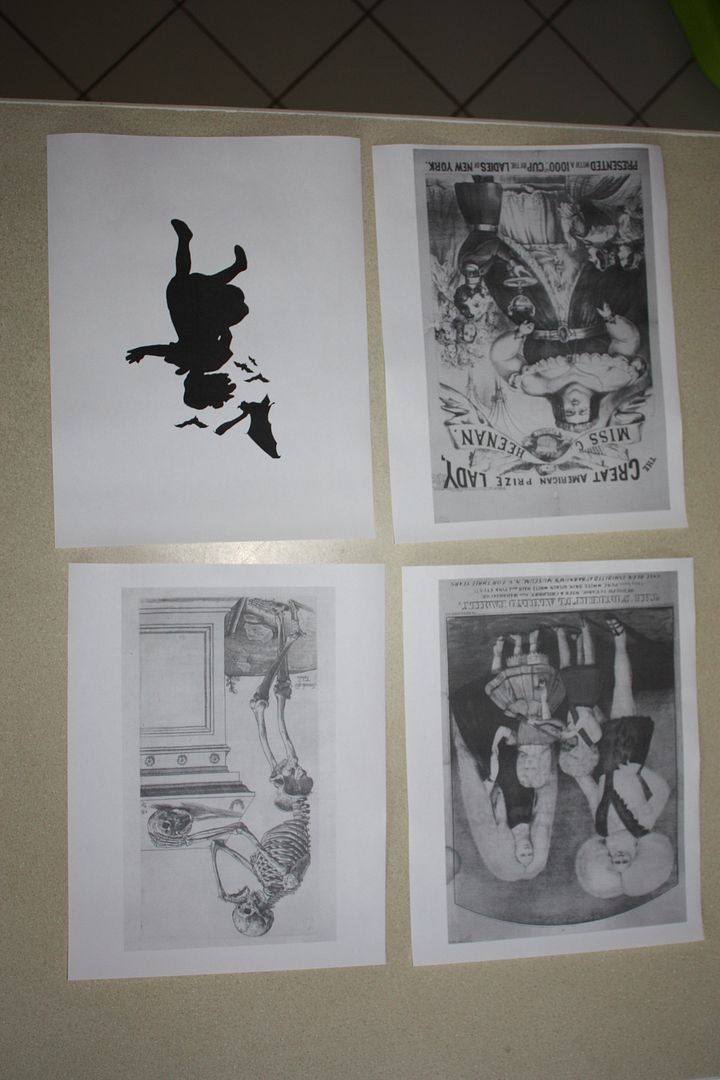 If you have gotten the October Country Living already then I am sure you LOVED the bats scattered across the front door on one of the homes featured just like I did. I am in the midst of doing them on the front door, but thought they would look cool flying down the stairs as well. They are incredibly easy to make, all you need are scissors and black cardstock!