It has just been one of those crazy weeks around here! Mainly in a good way except for the cold that is circulating through the house. So of course I realize that yet again I have forgotten to take a before shot. This is the closest I came. I am sure you get the idea: tacky wood, abundant amounts of tufting, and puke green/yellow crushed velvet.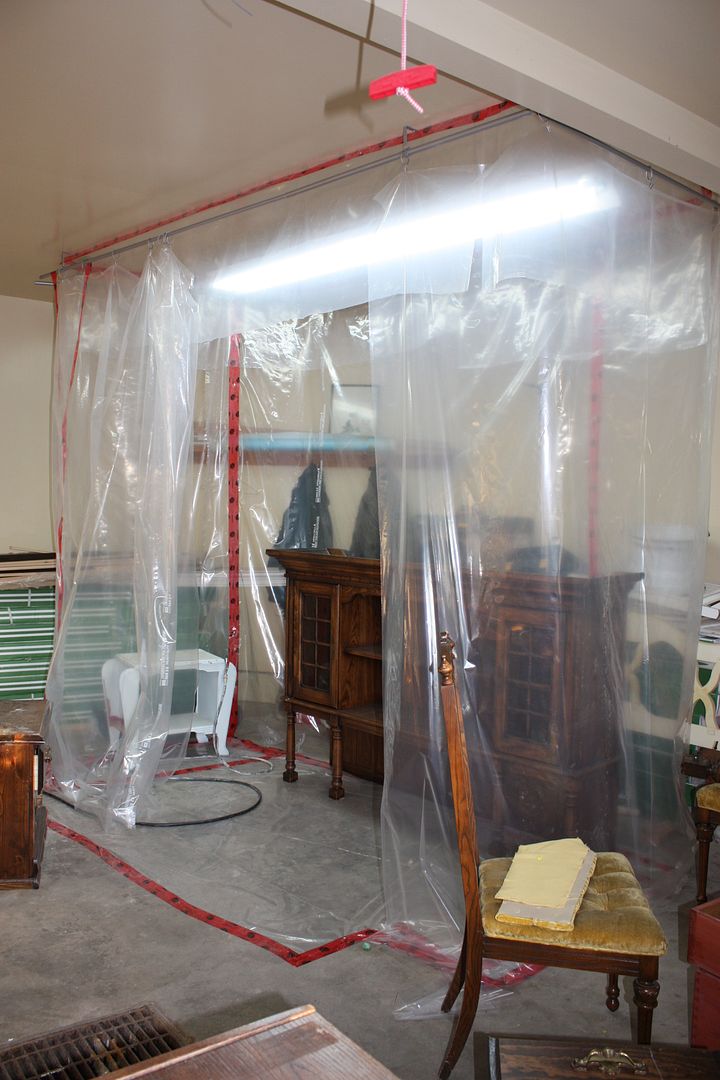 My hands were literally bleeding while working on these and are stilled cramped up from prying so many staples out and then using the stapler to re-apply new fabric. Upholstery is definitely not as fun as painting!!!
I found 1 meter of greyish-blue velvet (used on the seat backs), 2 meters of striped upholstery linen (used on the seats) and 1 meter of silver taffeta (used on the backs) all in a cast-off bin at my local fabric store which definitely made my wallet very happy. In total it all came to $35!
I did a variation on the seats. Some have silver and cream stripes