Remember these $20 craigslist chairs?
Well I finally got my new custom made slipcovers today and I am pretty much floating on air with excitement!!! I found a
WONDERFUL
local seamstress who surpassed even my high expectations. She is so awesome that I am already trying to decide which chairs will be next to be slipcovered or reupholstered, not to mention that I have shared her info with all my friends and family who are also excited to start sending things her way. Maybe I should have waited a little longer before sharing her because now I am afraid she will be too high in demand to work with me again LOL. She is that fantastic! (Hi Kim!).
I still have to steam them, but I just couldn't wait to share!!!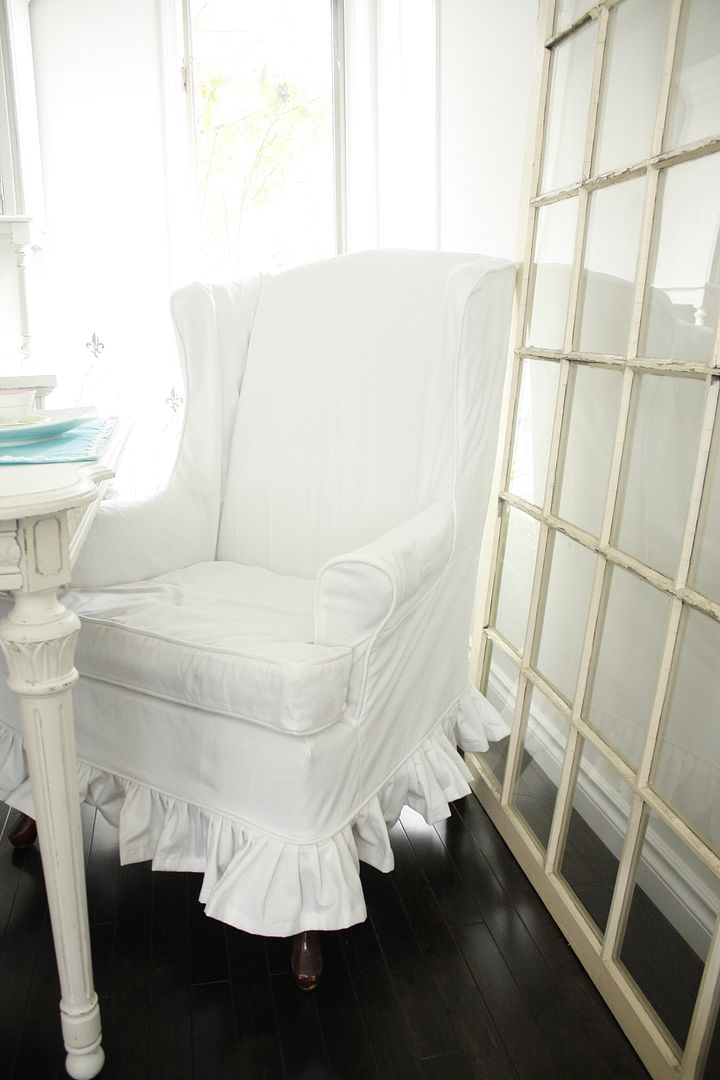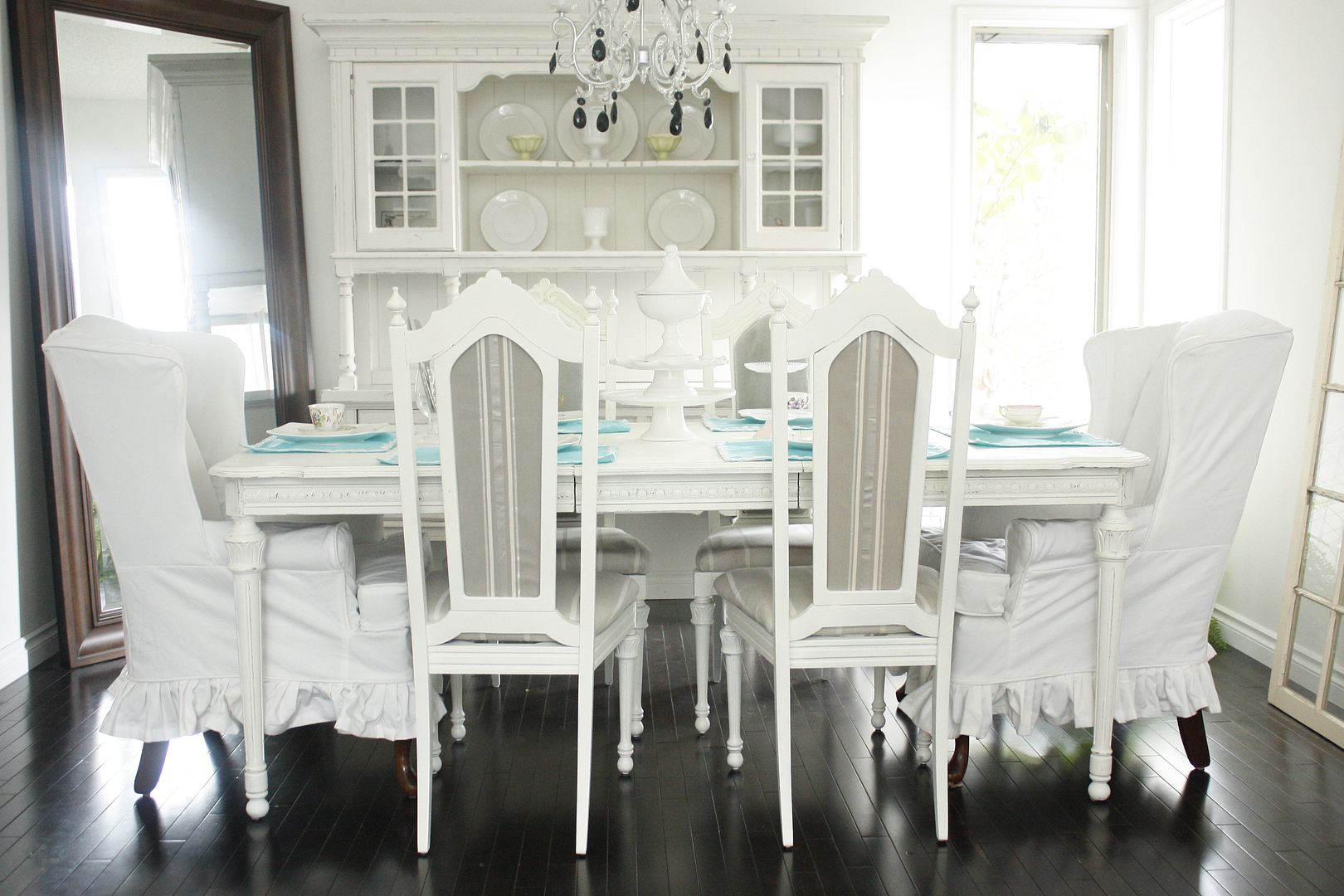 I just love all the details on this table. They are just so sweet and charming.
I found this teacup saucer at the Salvation Army last week and I immediately fell in love~ The pattern and colors are just so inspiring to me so I have been hunting on ebay for more of them. I have no idea what I will do with them, but I am sure I will think of something.