I am so happy to finally share the first 2 of the my new antique collection. These items are a tribute to my original love: Shabby Chic! My style and home have evolved over the years to be a little more eclectic with a touch of modern, but my heart just melts everytime I see a lovely, old, chippy piece. I still have several of my beloved "chippy pieces" around the house, but after finishing these and bringing them in I now realize that it is ok to mix it all up and that there is room for both modern and old (all in moderation!).
This cabinet had been well "loved" over the years, and the most recent addition were plastic blue knobs. I thought it had a very regal air to it since it is fairly high and the turned legs are so beautiful, which gave me the inspiration to give it a european flare.
I wanted it to have a grey-ish cream tone to give it a slight gustavian feel so I custom mixed the color. The mirror is actually from
this dresser
originally but I sprayed it black and gave it a semi-gloss finish.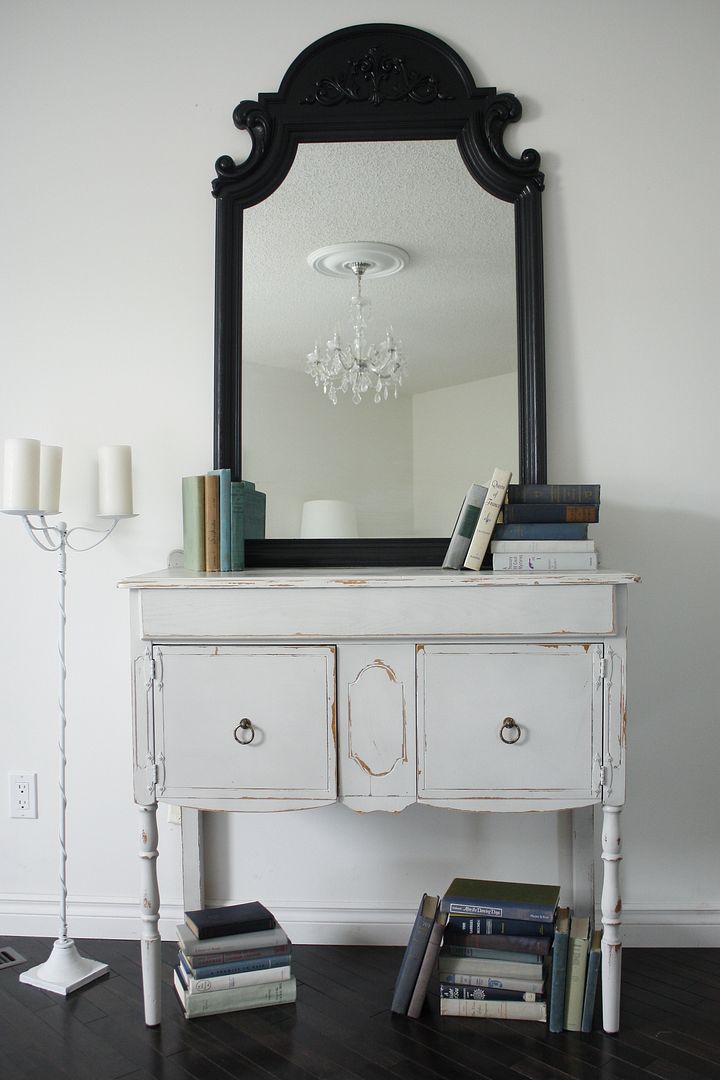 I love the old look of weather surfaces so I really tore this one up!
The details on the mirror feel very french to me, and it is hard to believe it was once a horrid brown.
This sideboard had really taken a beating over the 100+ years it has been around, so it only seemed fitting to make it a true shabby chic gem!

This piece went a lot whiter than the last, but still has a very subtle hint of grey too keep the white from being too bright.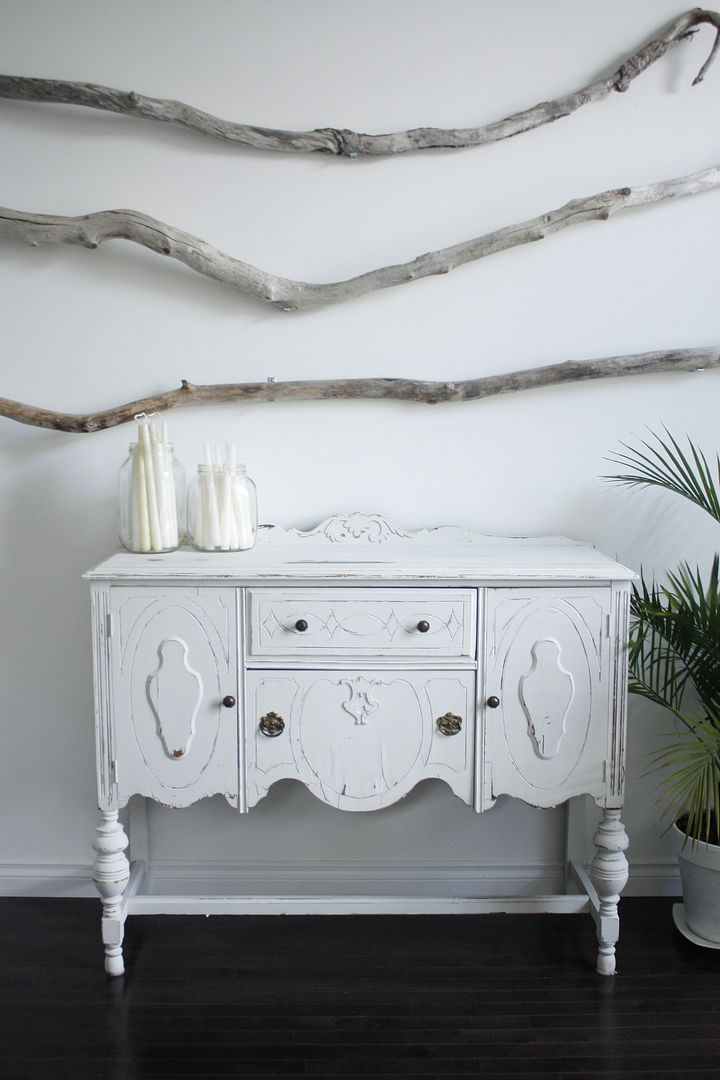 I have always had a huge love of candles and finding new ways of displaying them is always thrilling. When I spied these giant old canning jars (complete with old lids)last week I was so excited to shove them full of candles~