Our little bird is still a baby

, but she is sure starting to feel more and more like a big girl. One thing our baby LOVES is books! She will sit and read books for 20 or 30 minutes at a time, and is starting to build quite a collection. The toys are also starting to accumulate, although not an insane amount. Just enough to require some storage, so I have been on the lookout for a book case and toy chest to start transitioning Wren's nursery into a little girl's room.

About a year ago I saw this cabinet at my favorite antique store,
Chickie's
. The price tag read $1100, which I thought was quite reasonable for a hand painted, unique, antique cabinet. A few months later the tag read "SALE:$750". Then back in October Rebecca and I hit the antique mall and low and behold there is was again!! This time it was $450. Tempting though it was I just couldn't think of a spot for it. Last week my sister and I made a quick stop at the mall on the hunt for a special christmas gift when I spy it's new tag and the jaw dropping price of $140!!! Even though it is not a bookshelf, nor a toy chest we will make it work.

The bottom drawer currently houses all her toys and the upper cabinet will be fitted with shelves for her books.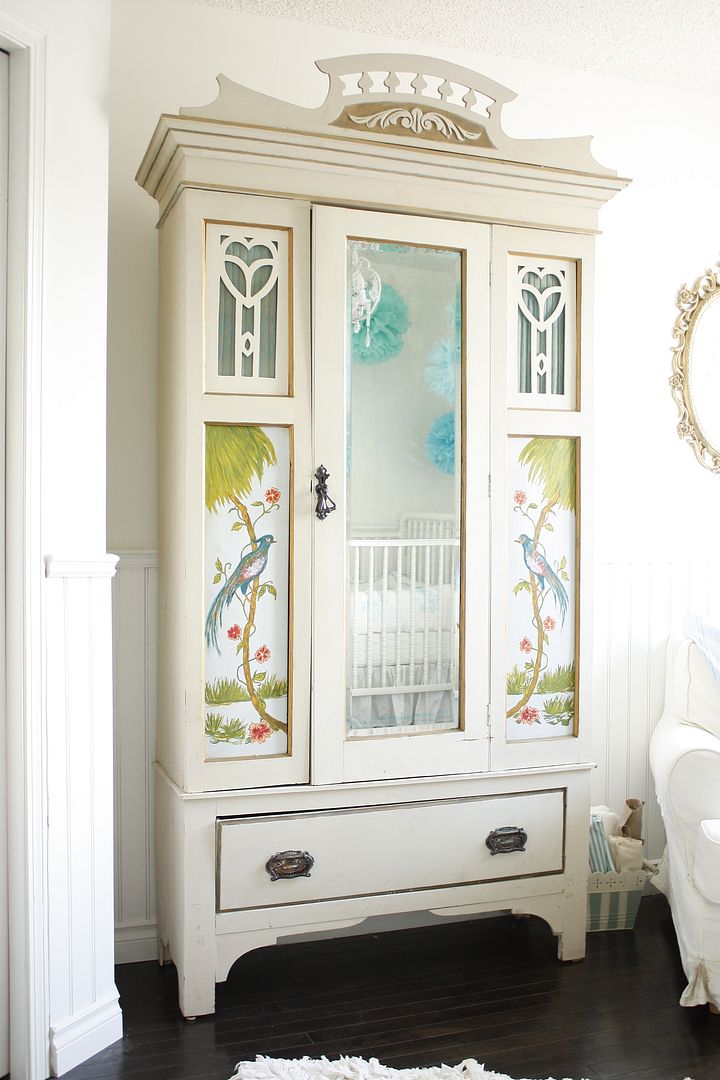 Remember my broken mirror? I thought it would tie together the gold details on the armoire with the rest of the room if it hung over her chair. We put one of the dove cutouts I made inside to add a little color.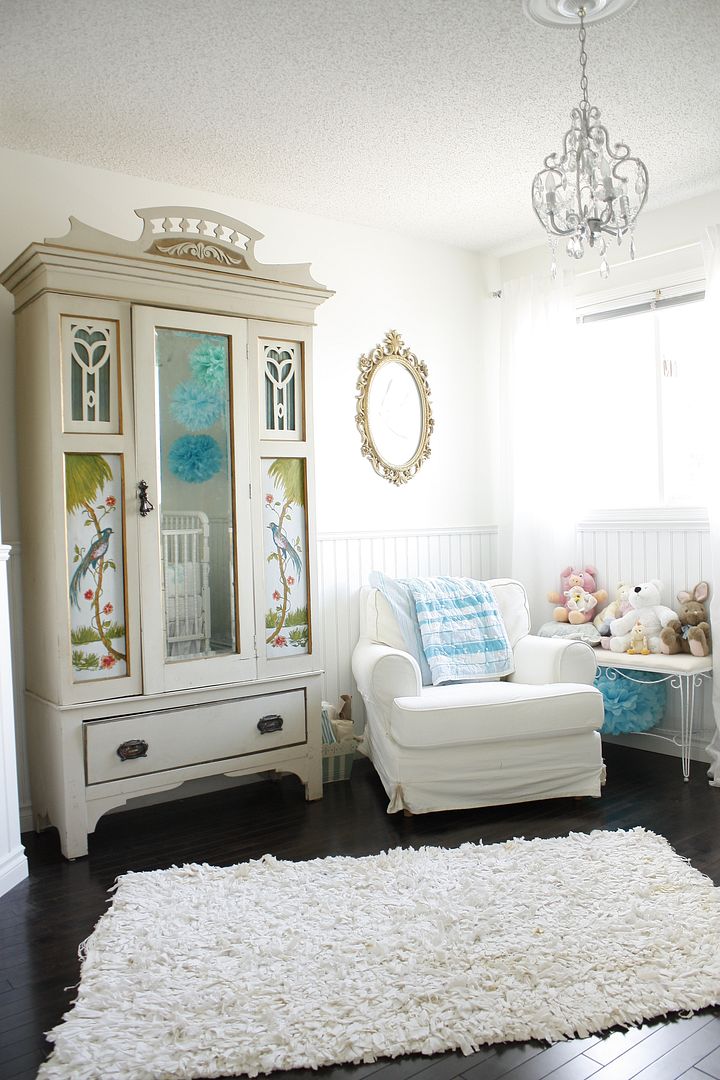 Does anyone know how to get better colors in their pictures when they have direct natural light? I have been trying everything to solve that one with no luck yet...