It's almost Party Time! We aren't really having any special theme pulling together the party, just a bunch of fun, festive elements that have a playful vibe. The dining room table is covered in various candies placed in a mix of containers (from old jars and tiered cake stands to a set of duck measuring cups from Anthropologie) and we have a wide variety of cupcakes coming on Saturday to also stack around the dining room on cake plates.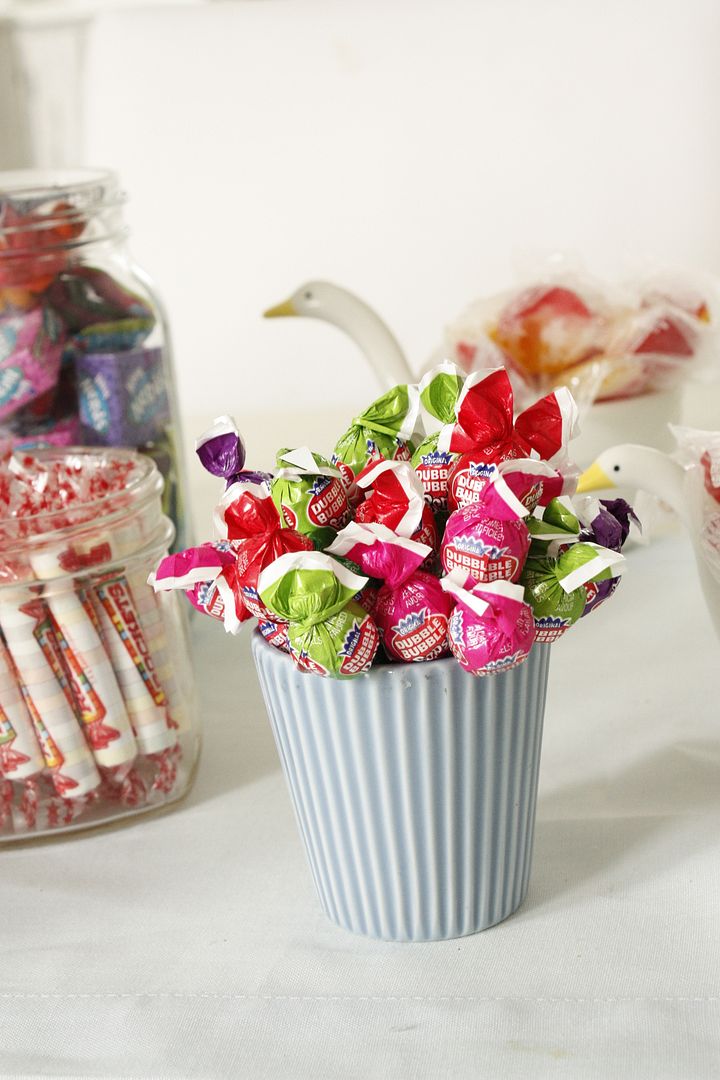 This hutch is currently the main focal point in the living/dining room so I really wanted to make it special, but not spend any money! I came up with these easy to make, CHEAP garlands that can be customized to any words you like for any occasion.
I started by just typing up my words in size 100 font, but you can do any size or style you like. I then printed them out on our laser printer.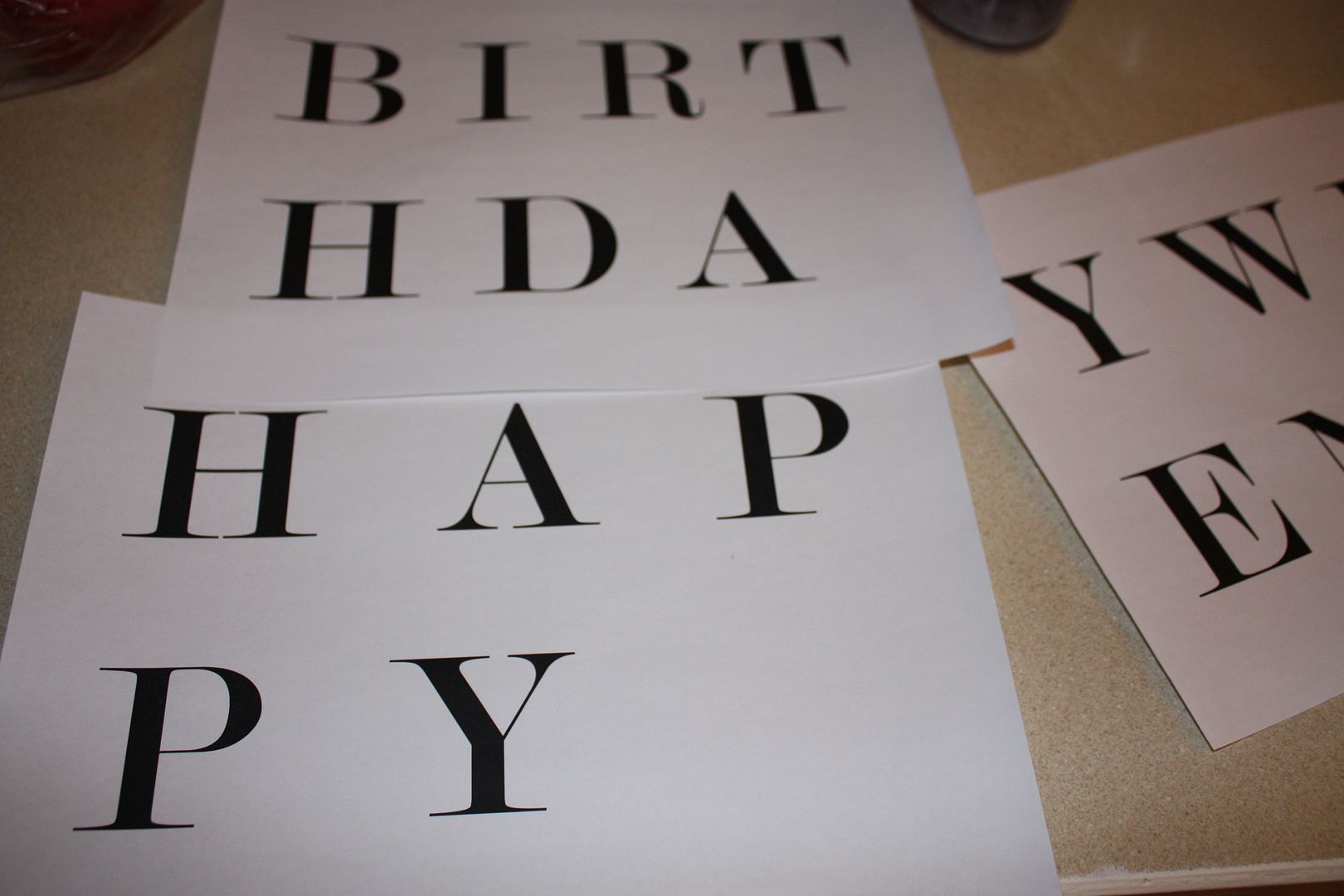 Since I was in a rush and didn't have time to sit around and let tea steep and the paper soak I tried using half a Starbucks via coffee and it really did the trick! There weren't any little "grounds" floating around that discolor the paper unevenly that I sometimes see with tea and the paper took in the color in seconds.

I didn't want my paper too dark since I was using greys/silver and blue instead of browns or an other color.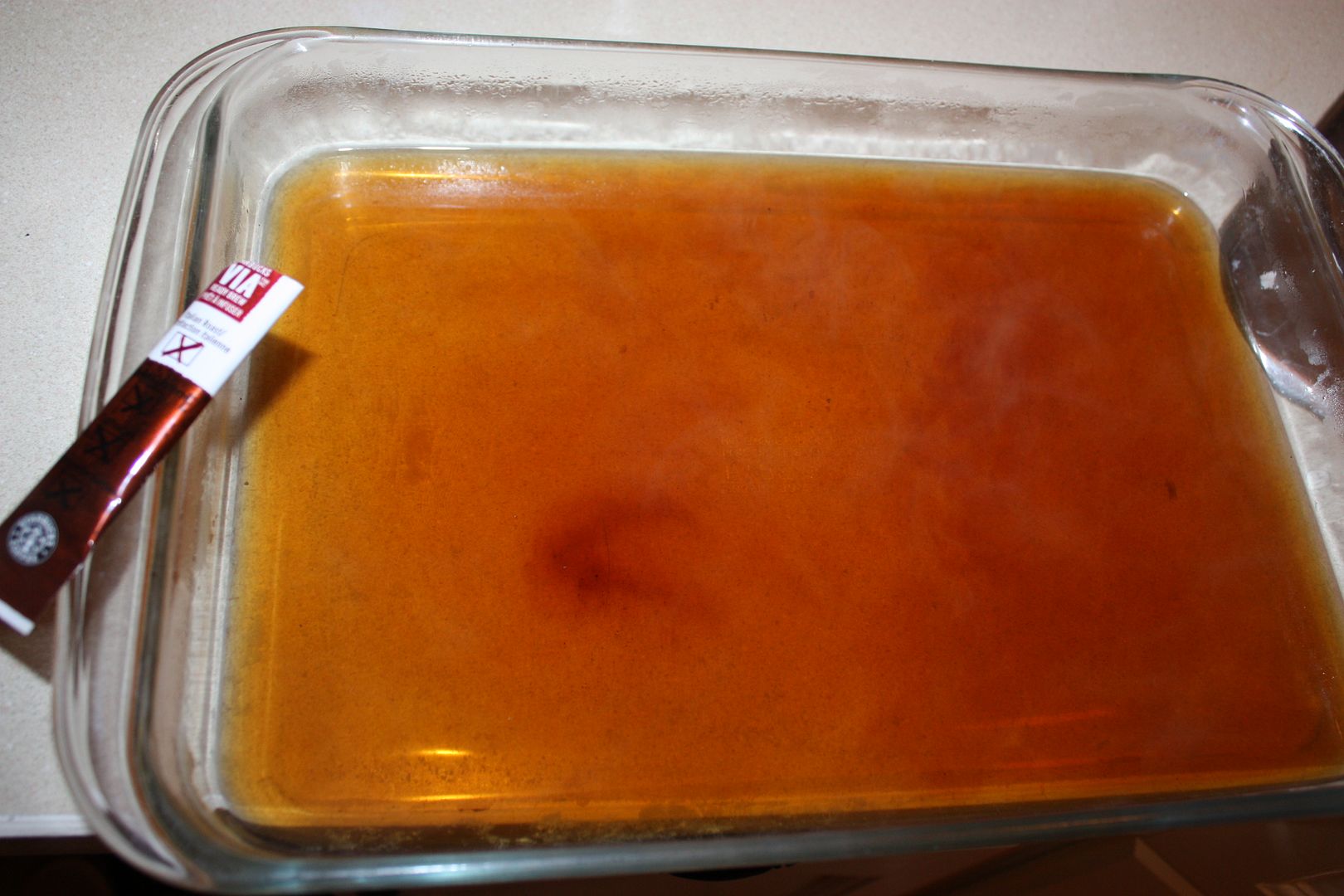 Once the paper was dry I took a glass to trace perfect circles around all my letters.

To give it some weight and another texture I traced slightly larger circles on the inside of a cereal box. You can use cardstock as well.
Keep in mind that it doesn't matter if you see the pen trace marks since we will cover them later.

Now it was time to glue the letters to the cardboard. I also picked out 2 colors of glitter but you can do more or less.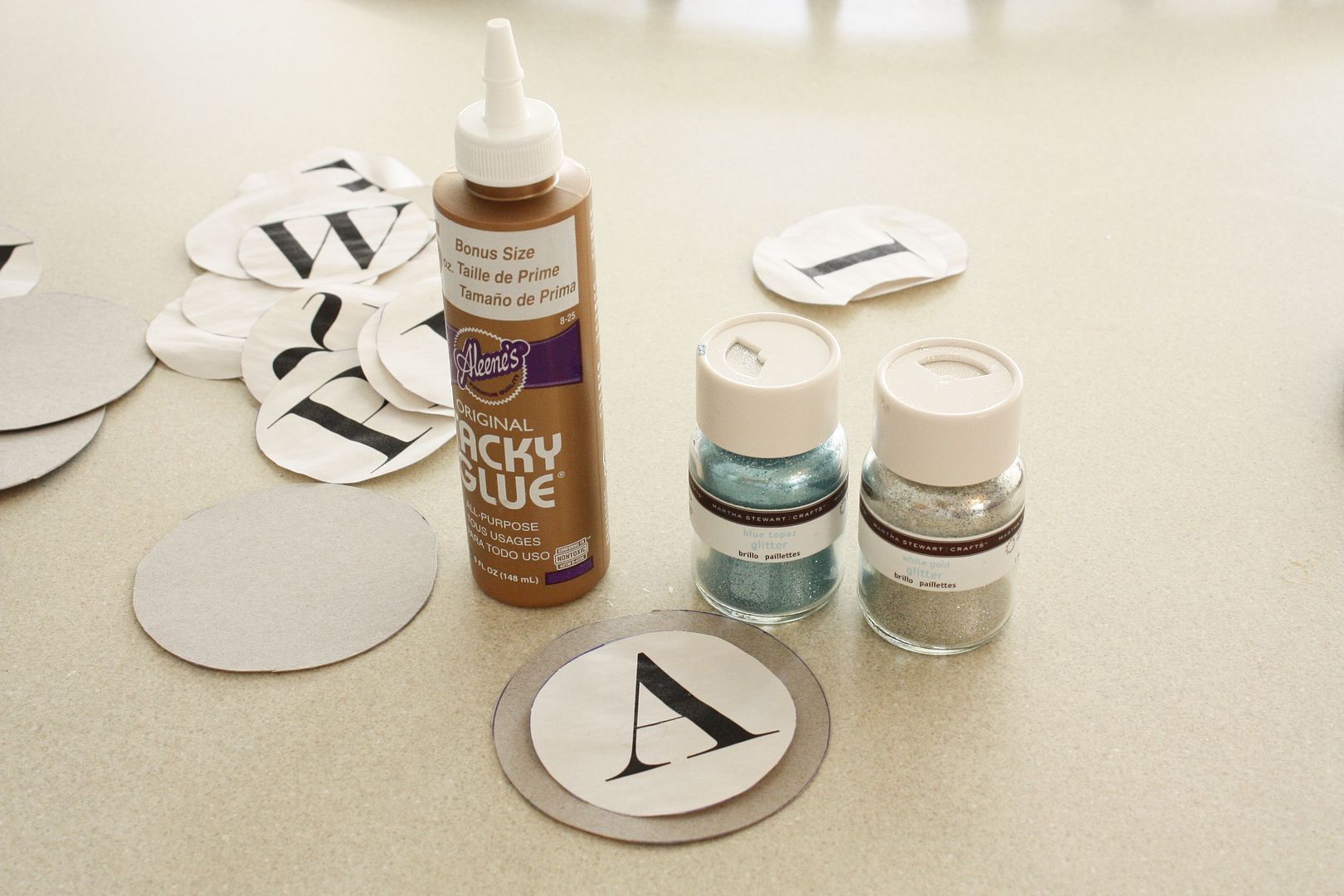 All glittered! These definitely don't have to be perfect, and I actually like that some have thicker spots or uneven glitter. It just gives it character, right?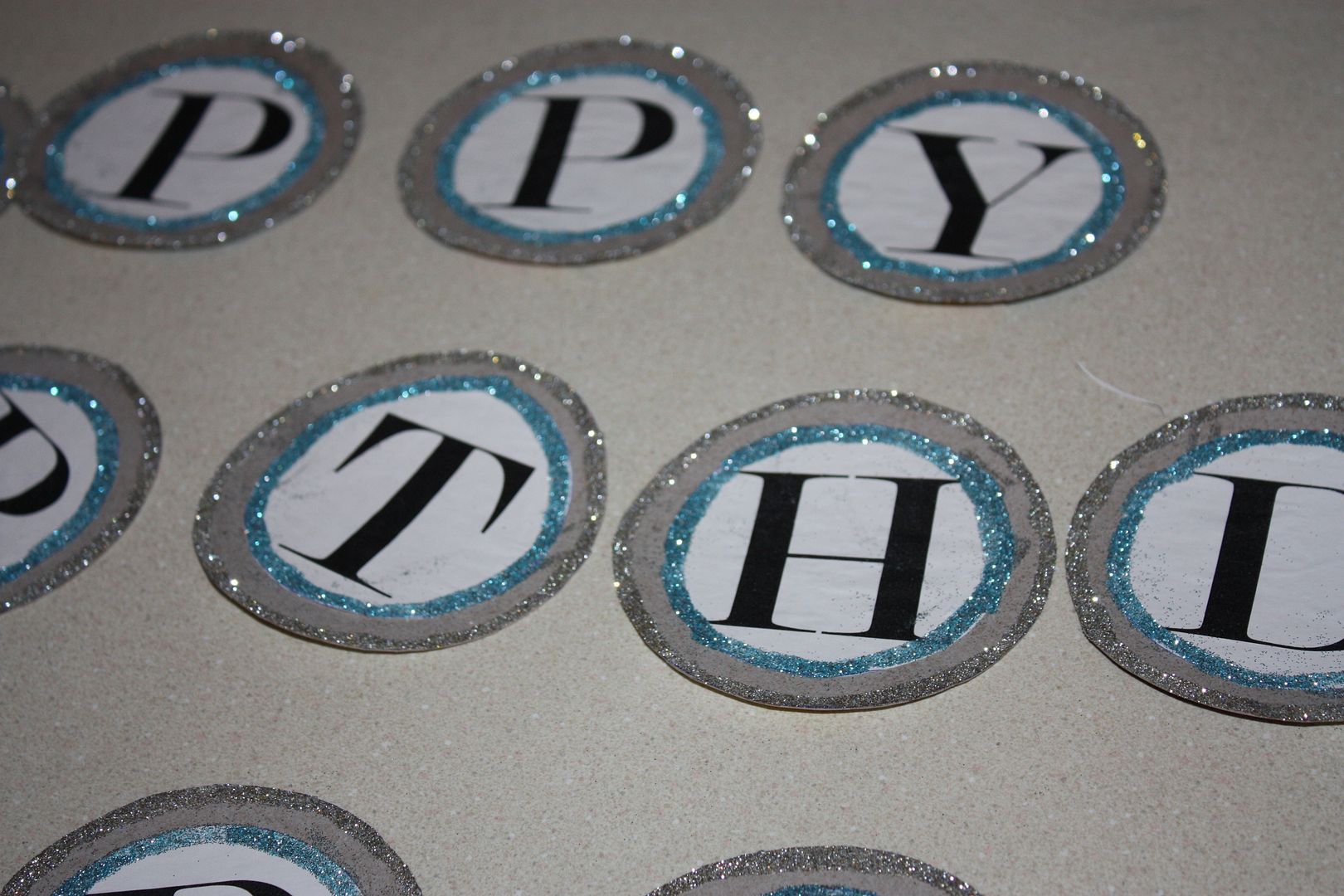 This is the part you want to be careful to not get burned! Just take crepe paper and gently crimp one side as you glue it to the back of the cardboard. You can get REALLY creative here, cutting patterns along the edge of your paper or doing 2 or more colors. The sky is really the limit!