My good intentions to find time to blog before Christmas just didn't work out. But we are now back in business!
The 23rd had us celebrating my 26th Birthday! We made a trip to the mall to do some last minute shopping right before dinner and then met up with the family for dinner.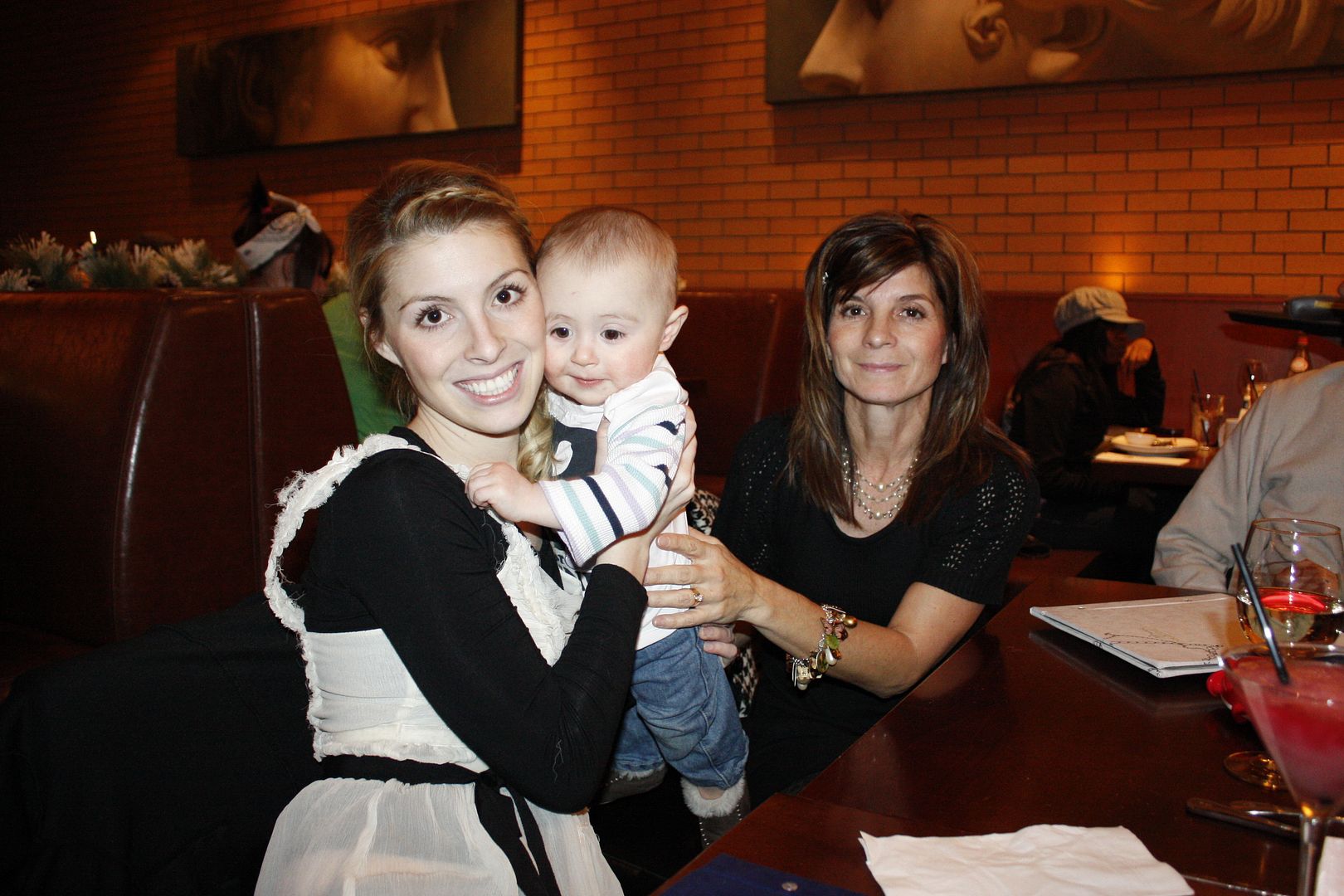 Wren was on her best behaviour, but did enjoy walking around the restaurant with her Grandpa.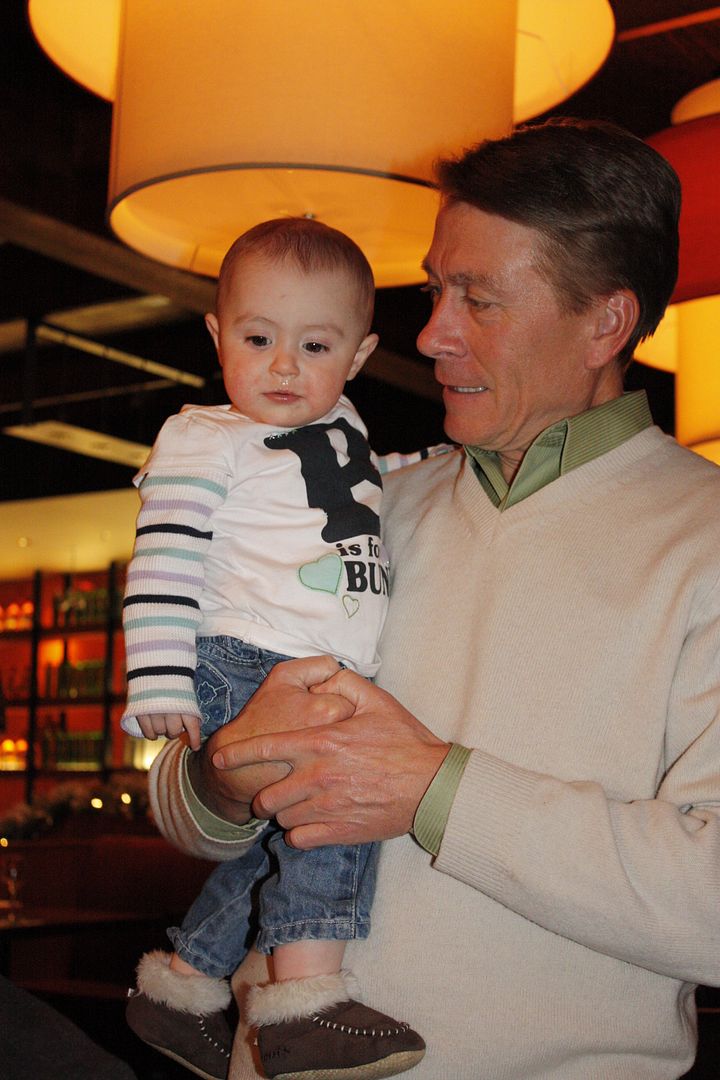 And sharing cookies with Dad.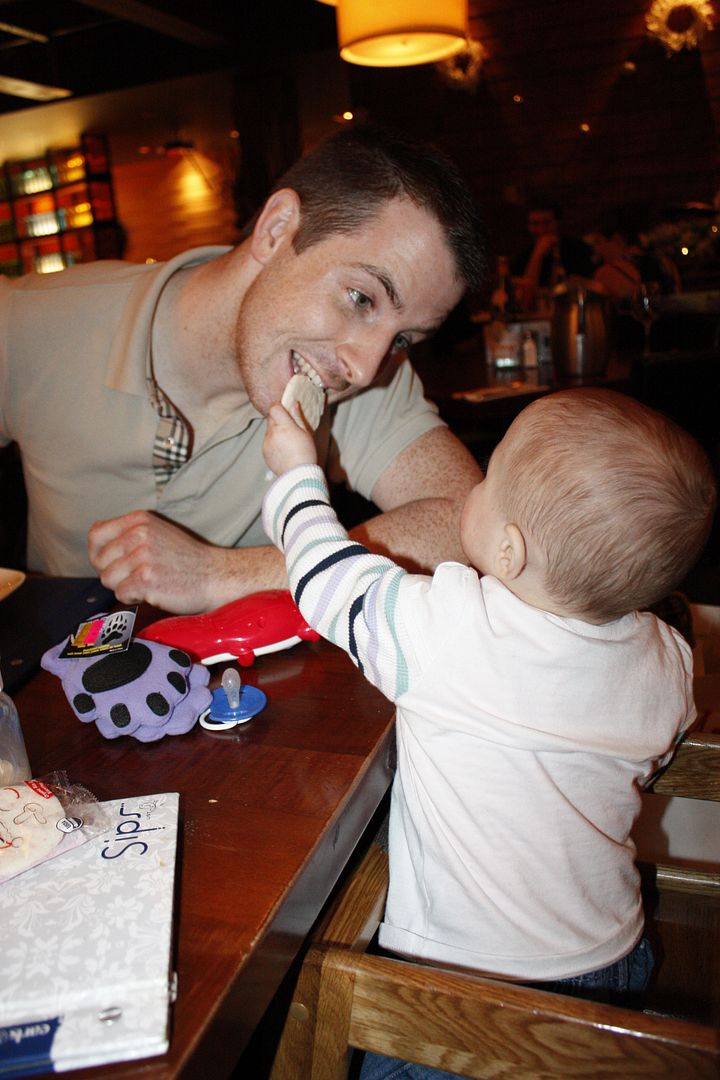 When we got back to my Parents' house my Sister and her boyfriend gave me a really cute card and a gc to Anthropologie. Pretty much the best gift ever!


Wren (and I) loved the singing Christmas card my old co-workers sent home with my Dad!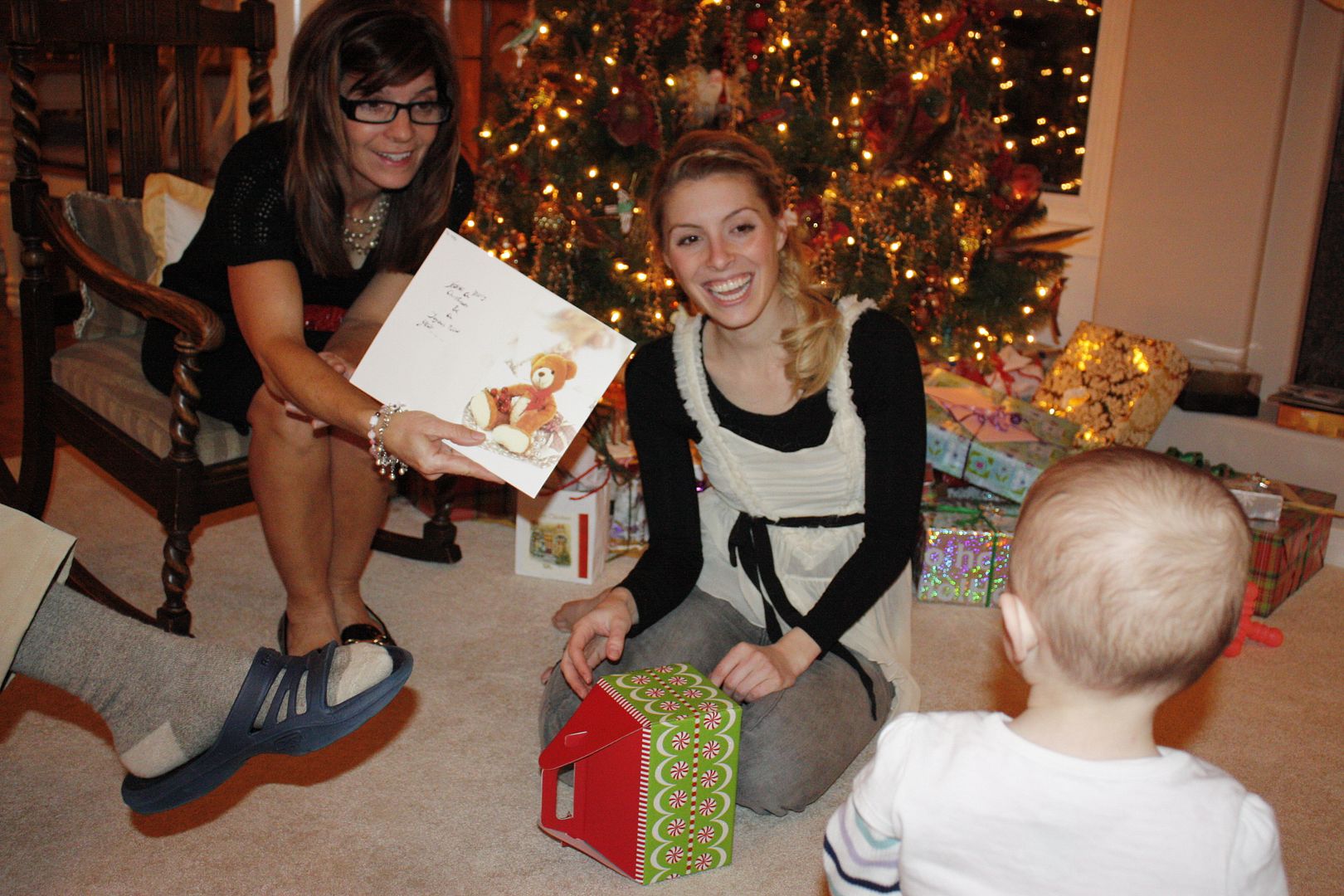 Wren has definitely got this gift unwrapping thing down pat!

I had a

little

shopping spree at Anthro before dinner, but of all my purchases this pillow is my favorite! I just love the chunky knit, colors and design. Several knobs, a new set of dishes and side plate, candles galore and another pillow also came home with me that night.

On Christmas Eve we enjoyed spending time with Sean's Family, while Wren really enjoyed her Grandma's cookies!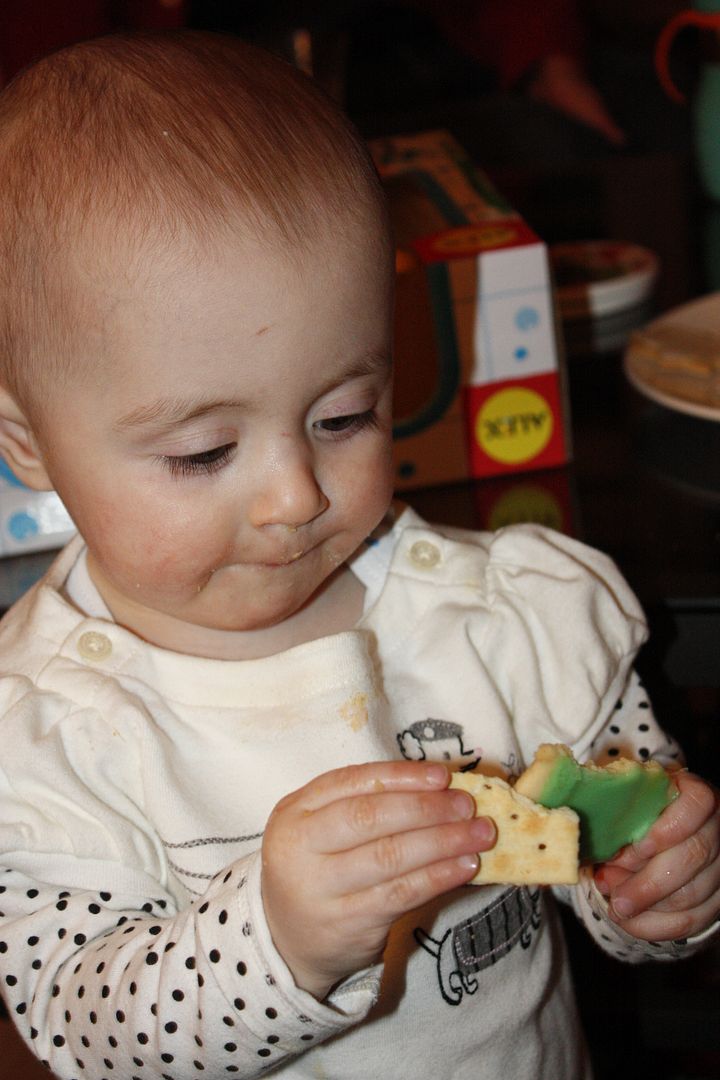 Before dinner we hit the skating rink!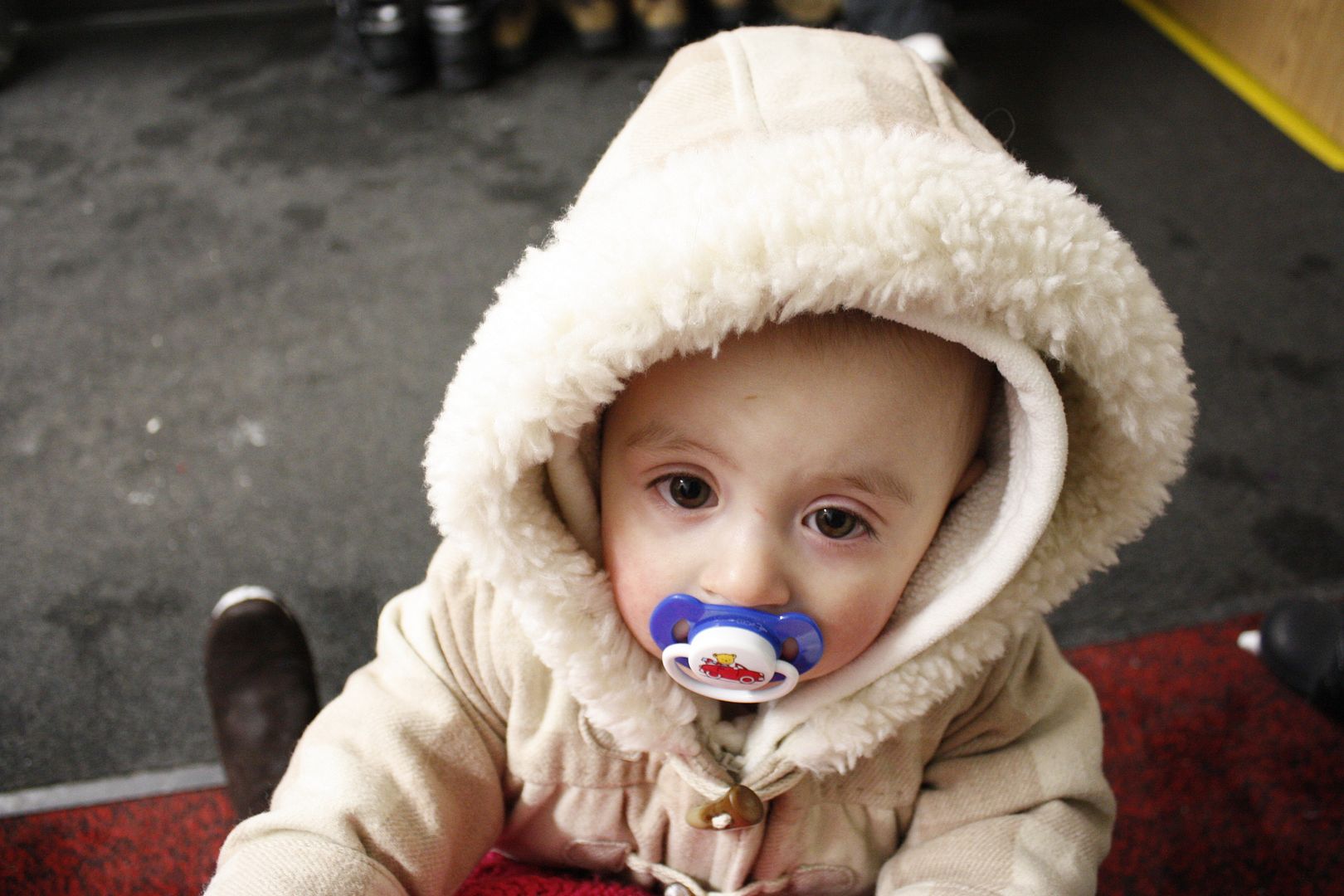 Sean was forced to borrow my fingerless gloves after forgetting his own... That's hot!

Christmas morning was a VERY fun time for this little girl!
The first thing she went for? A bottle of lotion in my stocking.