Today it was a peaceful, sunny winter's day. Don't let the bright blue sky fool you! It is 2o below zero outside.
And since we obviously weren't going to trek out and try out our new sled I thought I would take some pictures of our tree~ I wish I would have done this sooner because most ornaments have been moved, raised or completely removed by little hands then big hands. Better late than never though.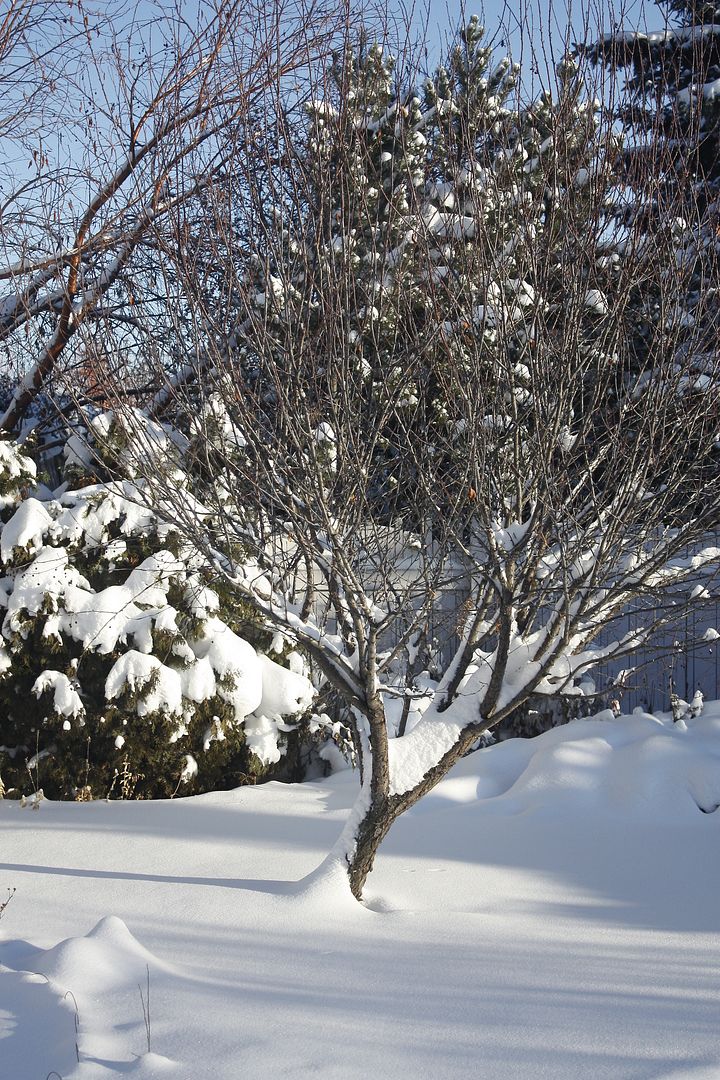 I have no idea where half of my lovely ripped up linen ribbons I made last year ended up in the basement, but they definitely weren't with the ornaments. So I think I will make a few more next year.

We got a sparkly new glitter glass star this year which was very exciting to place at the top!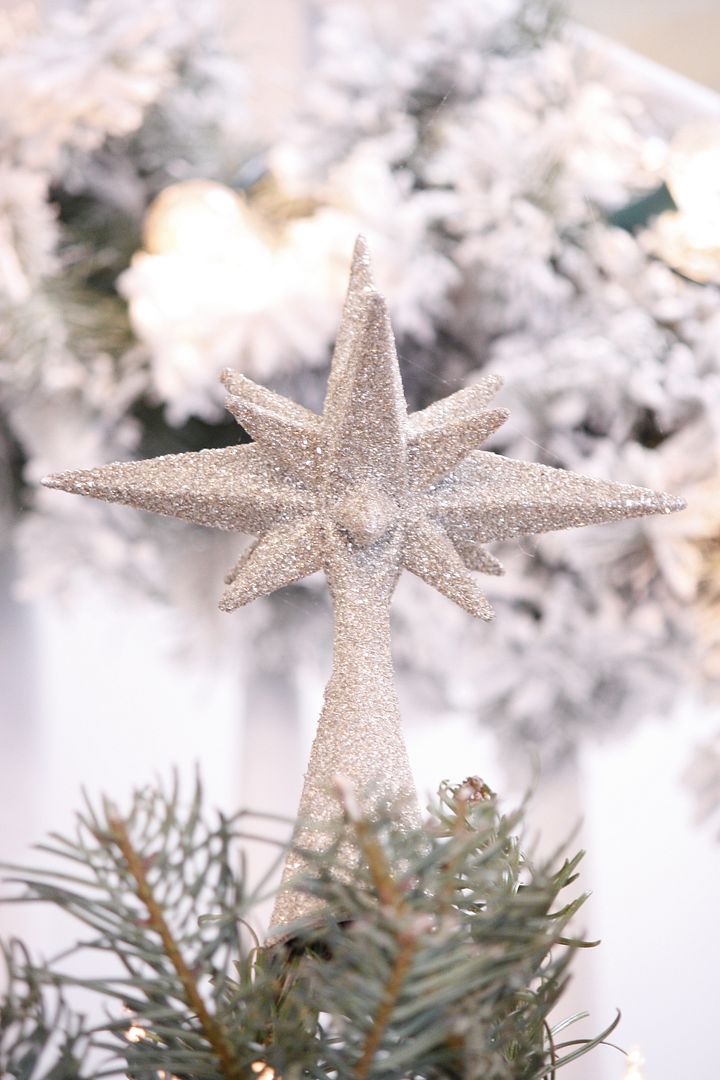 With the exception of a handful of glass ornaments and the initial ornaments our collection is a steadily growing number of antique handblown ornaments in shades of blue and pink. Here are a few of my favorites: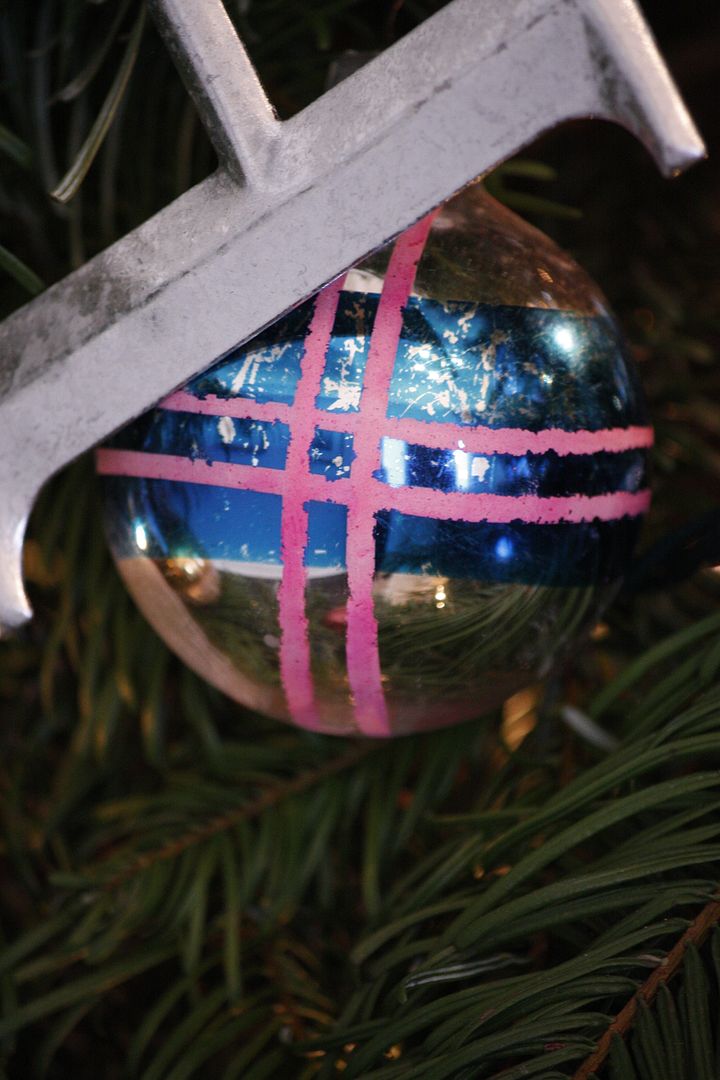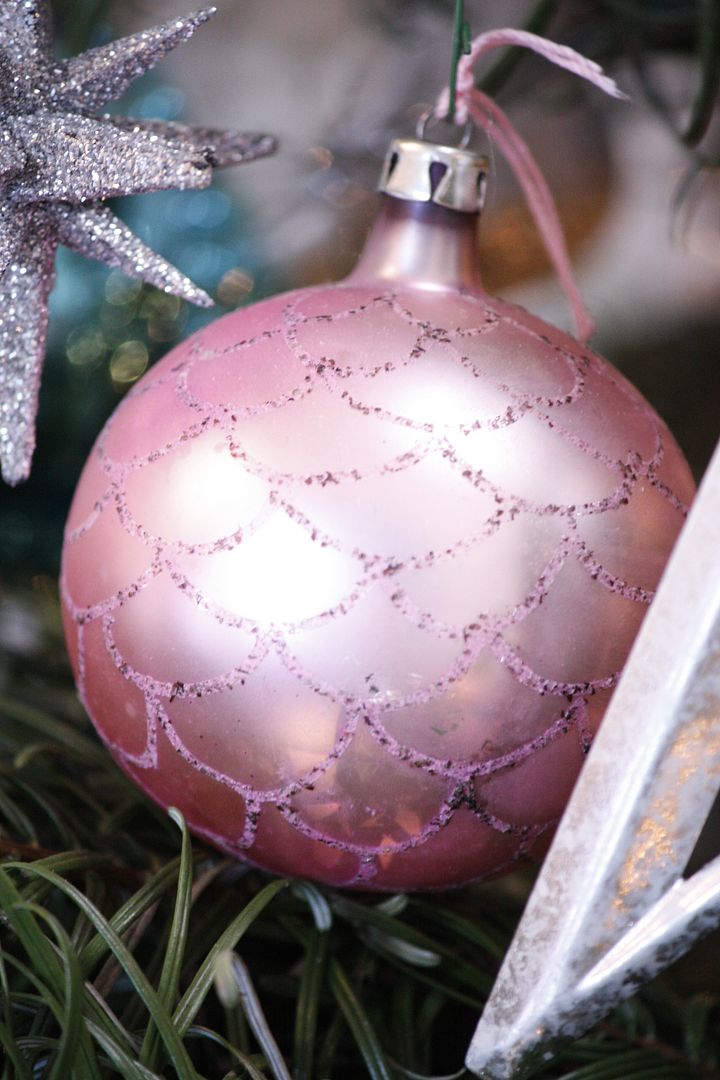 I like to sprinkle in a handful of glitter glass items from the incredible Wendy Addison as well.



Our latest additions were 6 of these mercury glass ornaments that we found at HomeSense for $5 each! I love the color and huge scale.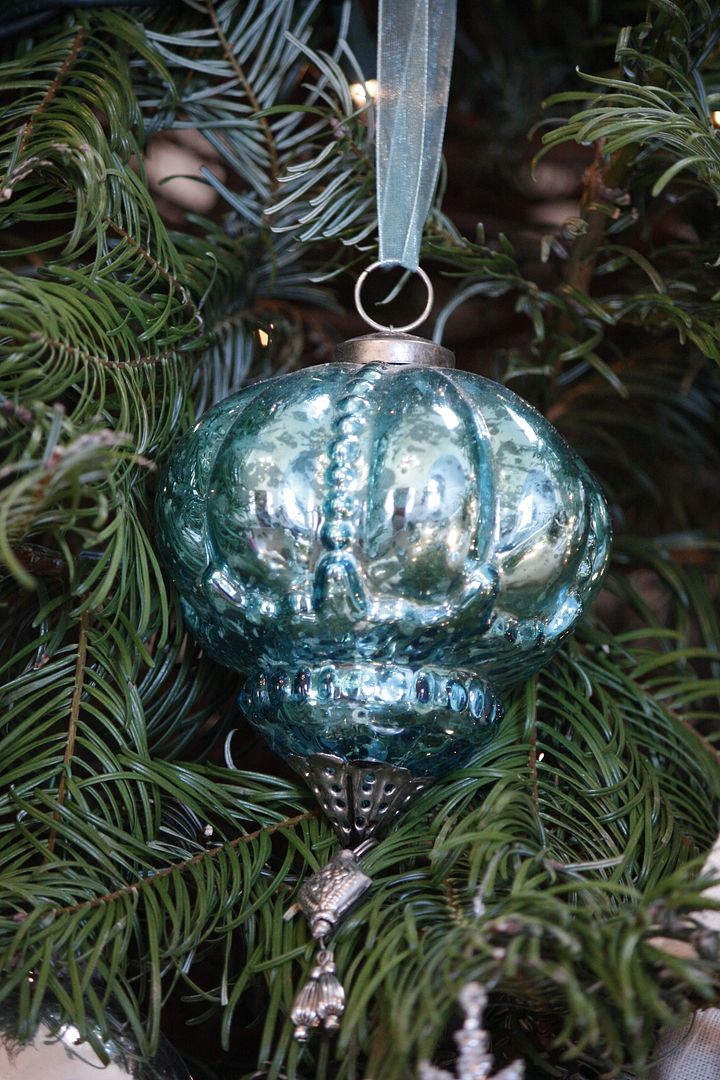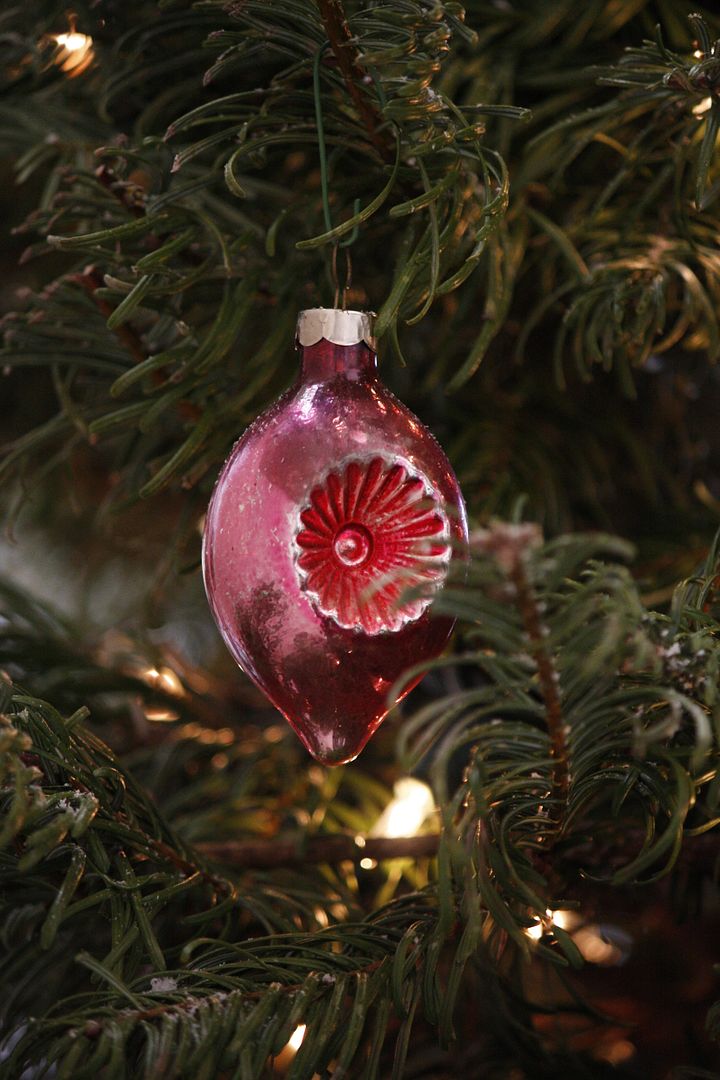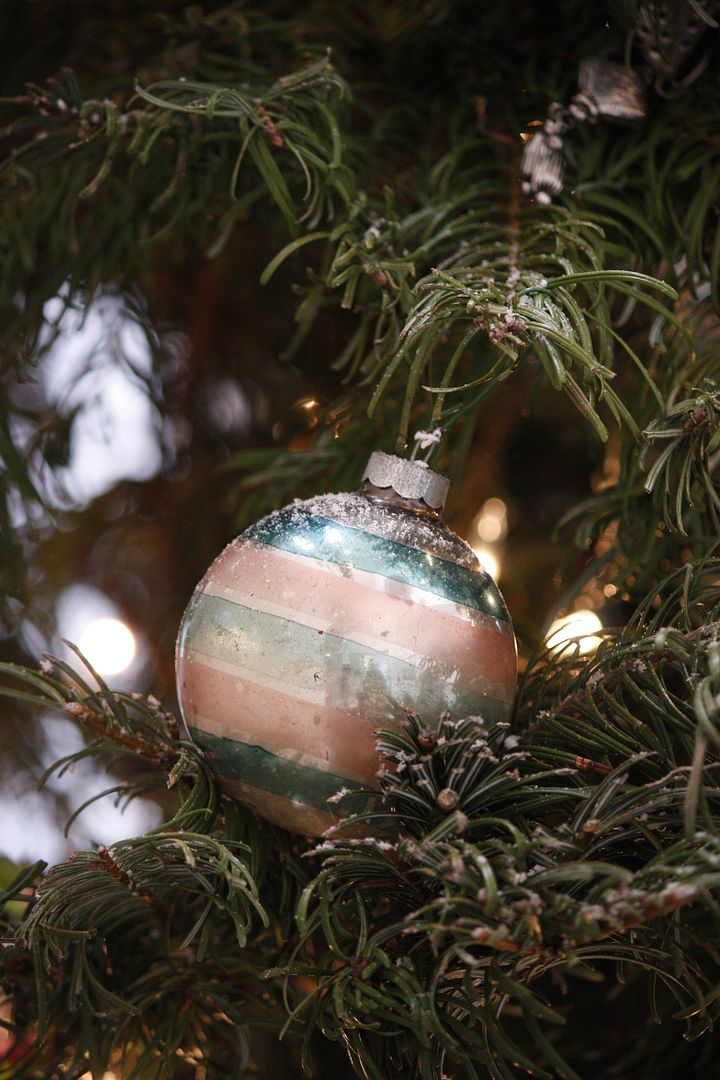 After the holidays I think I may have to round up a few more of these huge globe lights I bought at Restoration Hardware. I think an entire tree covered in these would just glow!

Someone waiting to see if she is on the "nice list" (I think she just might be...)
I know most of blog land is on holidays tomorrow, but we will be here sharing some birthday pics and hopefully part 2 to our post below~